Caviar is well on track, the Russian company has announced a range of gold products. Apart from a golden AirPods Max and a Samsung Galaxy S21 Ultra Limited Edition, Caviar has also released a very special Sony PS5 Gold Edition. This is without a doubt the most expensive PlayStation 5 you can buy. The Limited Edition game console from Caviar is provided with no less than 20 kilograms of gold.
Caviar is known for enriching and decorating existing products with the most luxurious materials available. This time the Russian manufacturer is going all out, the Caviar PS5 Limited Edition is completely clad in 18-karat gold in the company's jewelery atelier. The DualSense controller has also been given a matching theme.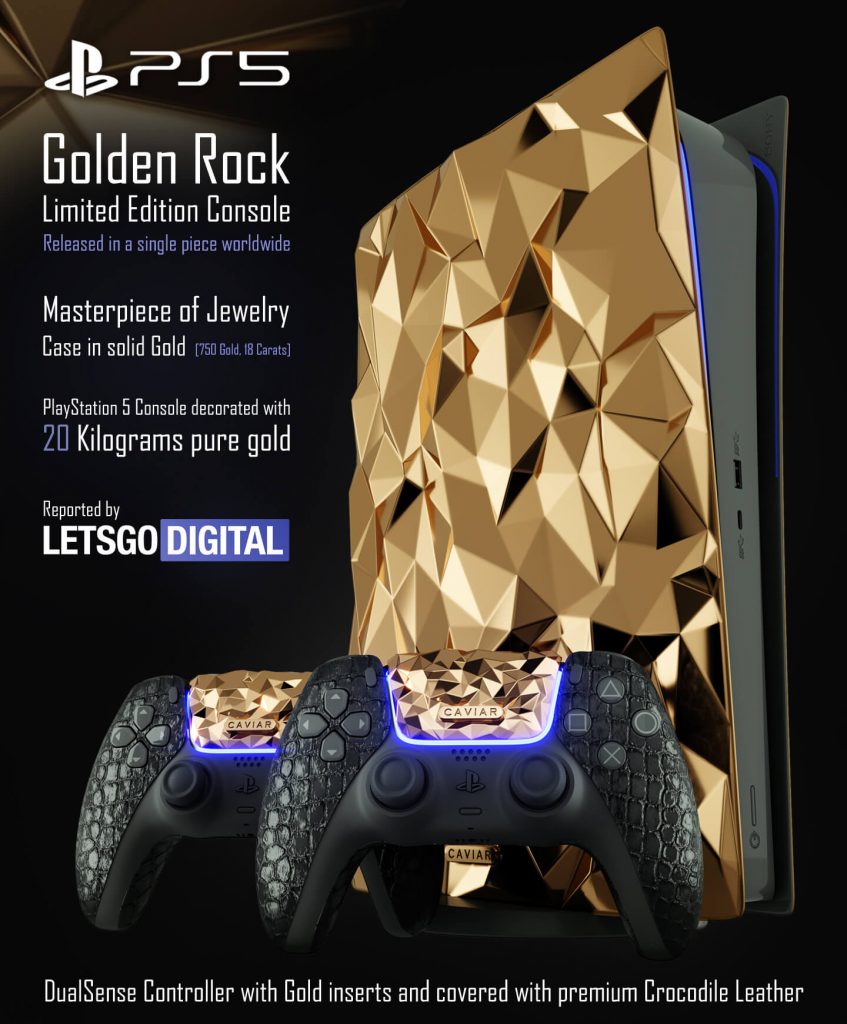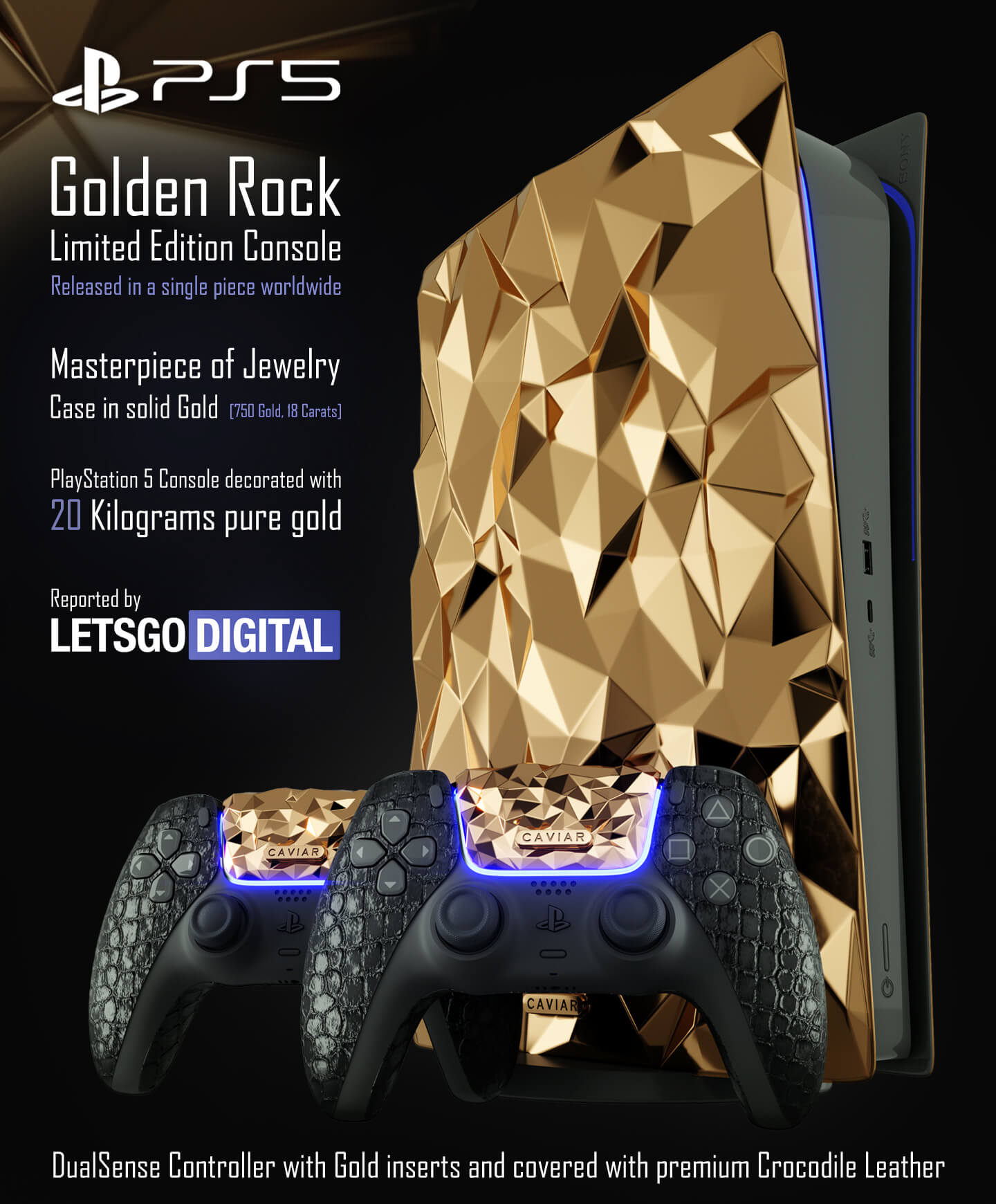 Sony PS5 console with 18-karat solid gold
Caviar has opted for a 3D design which gives the console an extra voluminous look with a beautiful texture. The console is composed of 8 plates, cast in solid 18-karat gold. To manufacture this unique and luxurious design, no less than 30 kilograms of gold are used to manufacture this gadget, 20 kilograms of which are actually present on the console. It is truly one block of solid gold.
Inspired by the unique geometry of gold ore and the graceful contours of a rock, Caviar has given this PS5 Limited Edition the matching name "Golden Rock". The accompanying gamepad accessory has also been taken care of by the Caviar craftsmen. The grip is made of crocodile leather and the touchpad has gold inserts, which are made in the same style as the game console.
Although Caviar has not announced a retail price, it is obvious that this is the most expensive PS5 console ever. With a gold kilo price of roughly € 50,000, the cost price of the game console alone amounts approx. € 1,500,000. In addition, two custom-made controllers will also be included.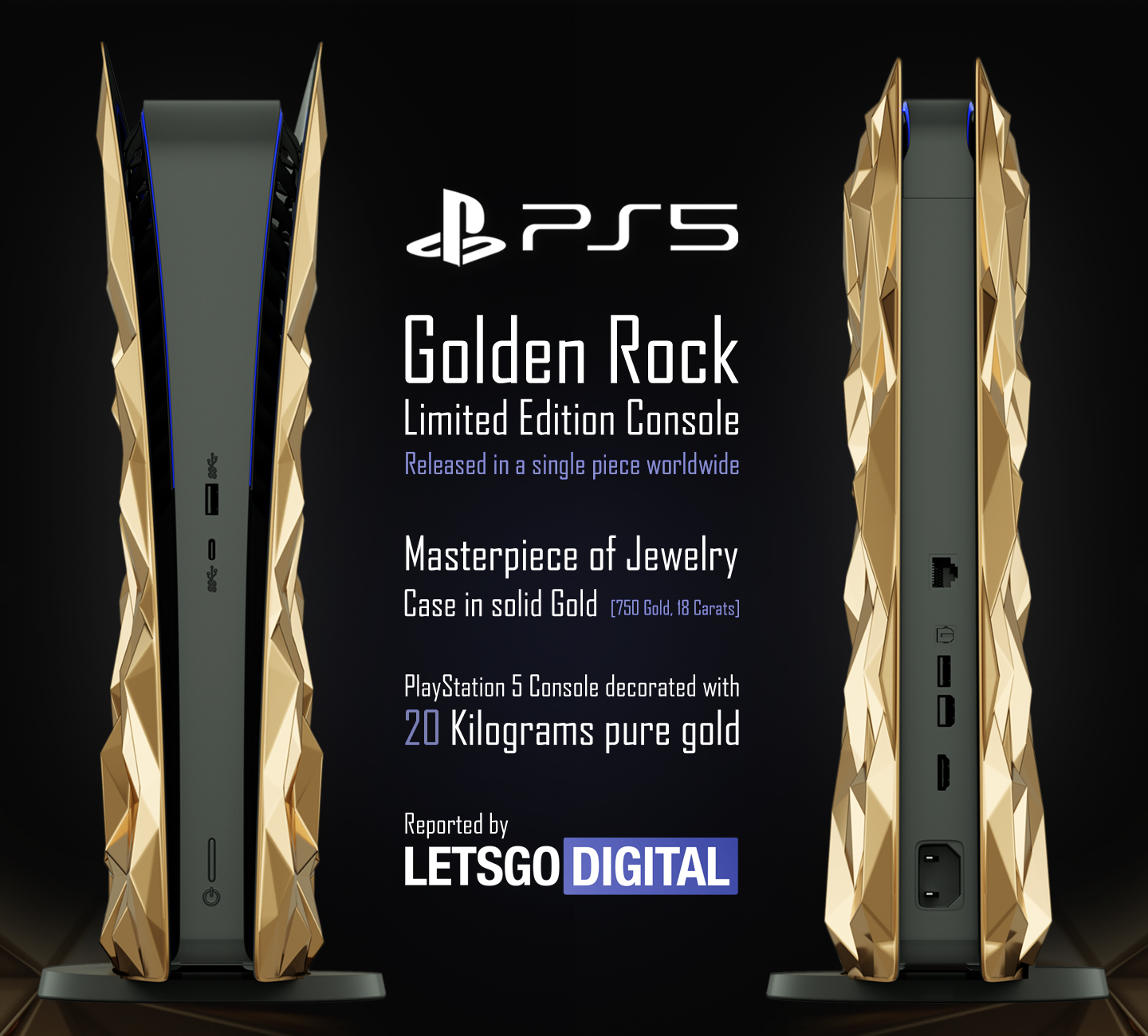 This game console is certainly special, the owner can also feel very unique and exclusive, because Caviar will only produce one copy of this Limited Edition PS5 console.
In terms of specs, the game console from Caviar offers exactly the same functionality as the Sony PlayStation 5 that you can buy in stores. The 5th generation PlayStation console was released by Sony last month. Although the PlayStation 5 has been given a completely new design, not everyone is charmed by the white / black color scheme of the console.
Caviar has now put a special alternative on the market for the richest in the world. It sure looks much more luxurious than the PS5 Spider-Man Limited Edition that LetsGoDigital designed some time ago.