Anton Cvelbar is an ambitious product developer from Slovenia who has a passion for designing consumer electronics products. Anton presents 8 ideas aimed at creating a better user experience. Earlier, LetsGoDigital already reported about futuristic built-in ear buds, a wrist phone and a computer mouse. This time the Slovenian presents a laptop with some unique features.
According to Anton, the perfect laptop meets three important requirements. The portable PC has a desktop size monitor, comes with a full-size keyboard and a detachable touch pad for ultimate flexibility.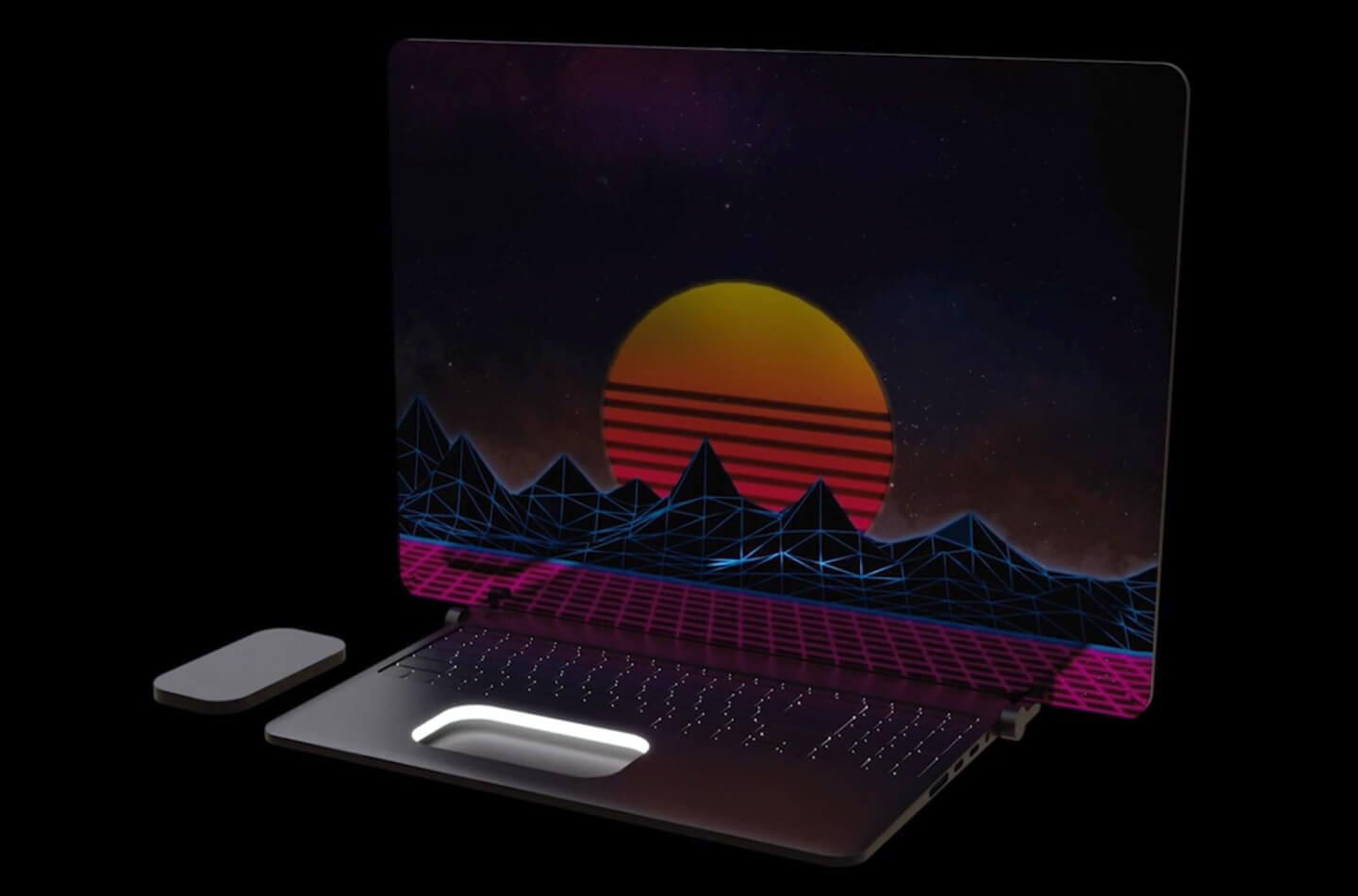 Foldable laptop with flexible screen and detachable touch pad
The laptop is equipped with a flexible screen. However, it is a completely different foldable concept than we have seen to date from brands such as Lenovo, Asus and Intel. The full-size keyboard remains unchanged, regardless of which mode you want to use the notebook in.
The screen can be enlarged as desired, both in height and width. To make this possible, two mechanical arms are used at the rear. When unfolded, a desktop-sized screen is created. Ideal to work more productive. By folding the screen into its most compact form, the device remains optimally portable to carry with you.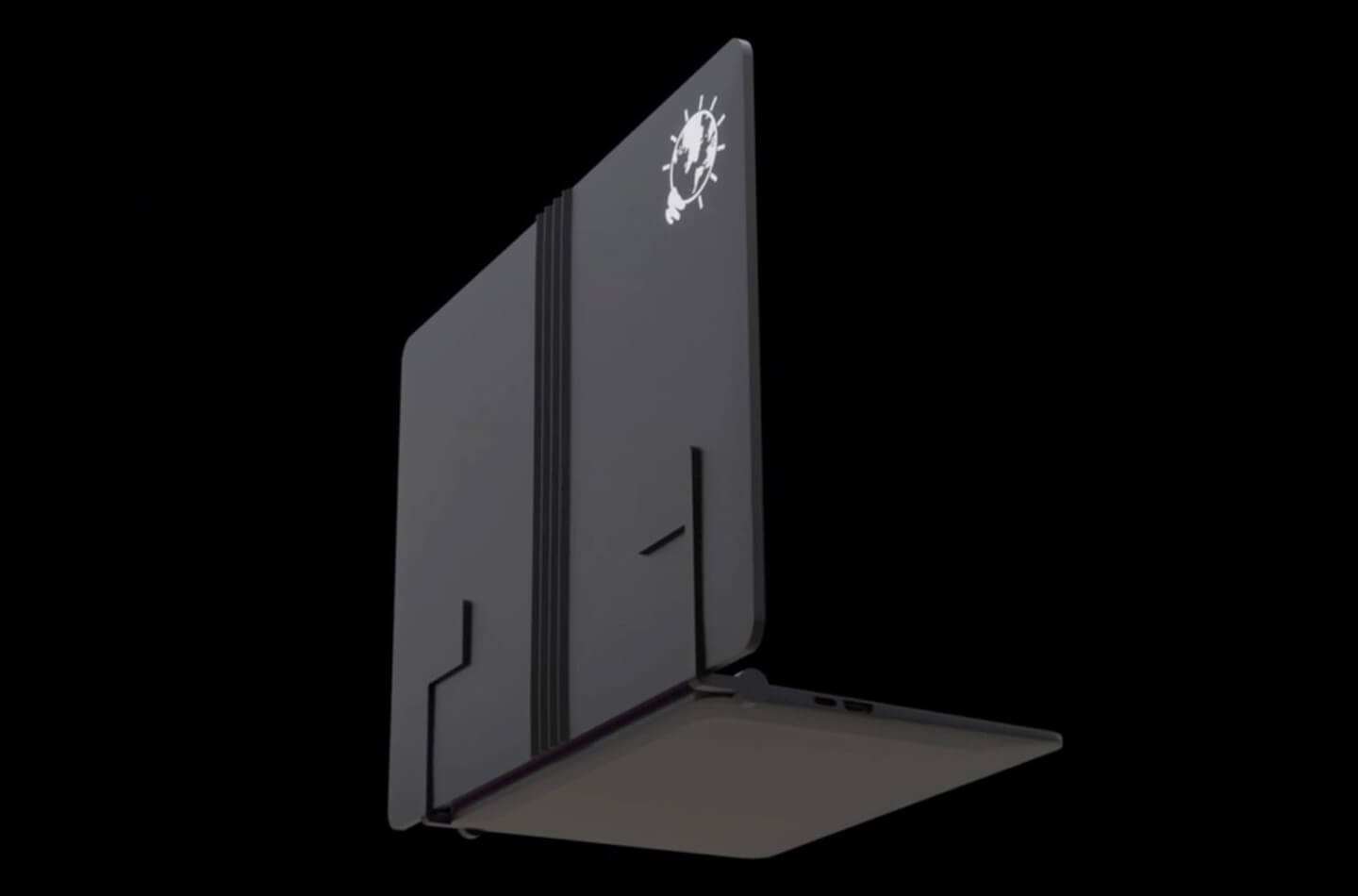 The foldable laptop also has a detachable touch pad. This idea is not entirely new, its functionality has already proven itself in the past. Laptops such as the Asus Aspire Ethos also have a removable touch pad, enabling users to use it as a wireless remote. However, Anton's concept shows one key difference. It comes with a laser underneath, to make it work like an ordinary computer mouse.
It also comes with a built-in battery, which will be automatically charged when the touch pad is connected to the laptop through the dedicated compartment – which is located directly under the keyboard.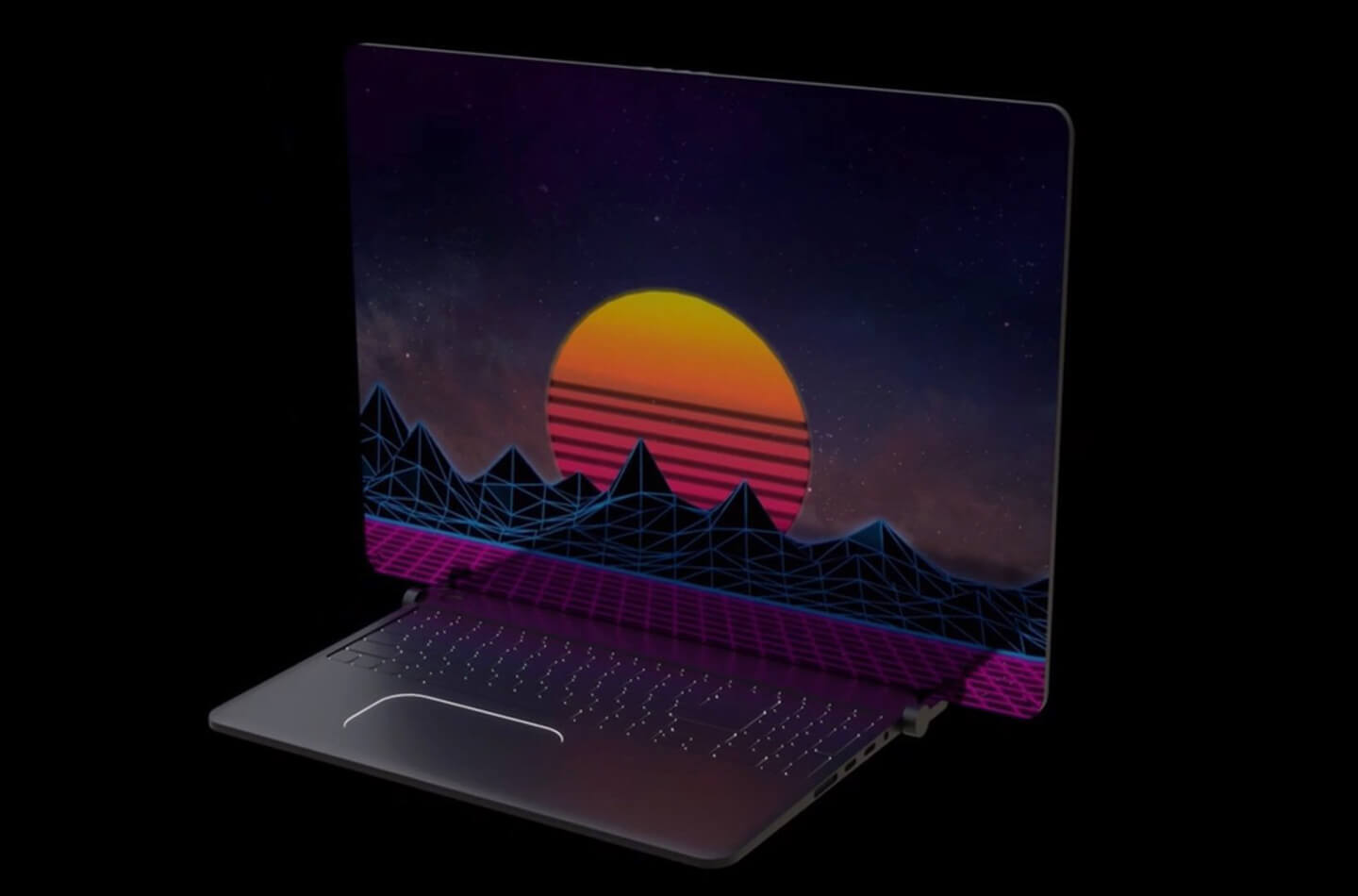 Anton seeks support for his ambitious ideas. Do you want to help him? That is possible, because he has started a Fundraiser campaign. Visit Indiegogo for more details.
Anton also recently started a YouTube channel called 'IDEAS GO VIRAL' to help other young innovators to bring their ideas to the attention of a wider audience. Don't forget to subscribe to his channel.