The Russian company Caviar, known for lavishly decorating high-end smartphones with luxurious and durable materials such as gold and precious metals, has designed a Limited Edition of Samsung's upcoming flagship model; the Galaxy S21 Ultra. The back of the device is decorated by Caviar in solid shiny gold with the numbers "21" engraved on it. Caviar has opted for the matching name "Golden 21".
To manufacture this unique smartphone Caviar uses the Samsung Galaxy S21 Ultra as a basis. The front of the Limited Edition will be identical to the S21 Ultra which you can buy in stores from the end of next month. The mobile phone will be equipped with a 6.8-inch QHD + display and a 40-megapixel punch-hole camera.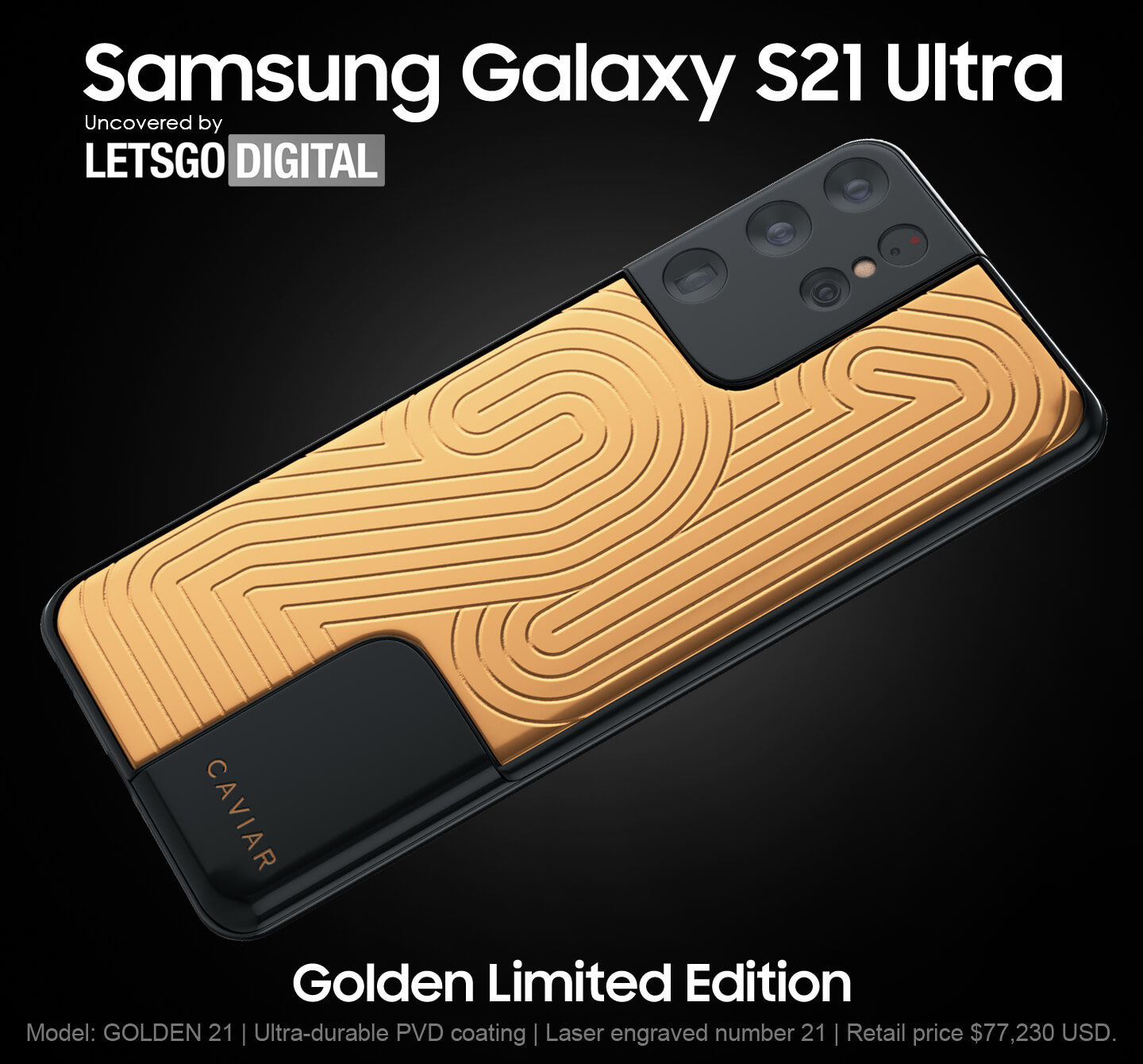 Samsung S21 Ultra with solid gold rear cover
The rear will be thoroughly overhauled by Caviar's craftsmen. The quad-camera system will be retained, the camera island will be made of an ultra-strong black PVD coating. Symmetrically, a black surface is also created on the lower right side, in which the Caviar logo is incorporated in gold.
The rest, and thus the vast majority, of the back is made of solid 18-karat gold. Decorative lines are applied with a laser, which form the numbers "21" – referring to the Samsung S21 series. Caviar will only manufacture 1 copy of this special Samsung Galaxy S21 Ultra Limited Edition, so the lucky owner will be absolutely unique.
Naturally, Caviar also supplies a certificate of authenticity. In addition, this Limited Edition smartphone comes in a special luxury sales package, which makes it an excellent promotional gift – if your wallet allows it of course. For this golden phone you have to dig deep into your pockets, Caviar has set the starting price at $ 77,230 USD (128GB), converted almost $ 63,000. The client can also opt for a 256GB or 512GB version.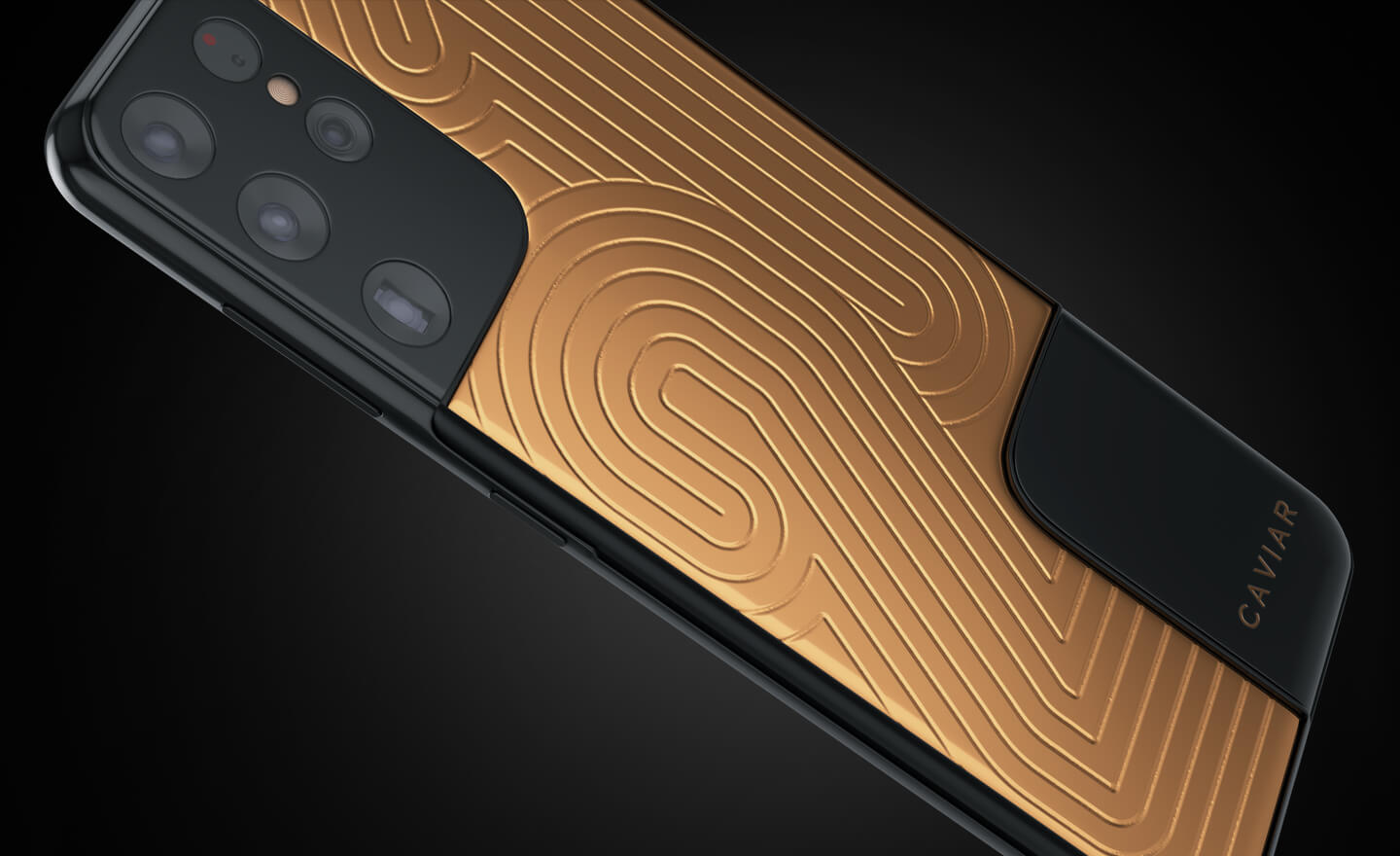 In terms of specifications, this Limited Edition version will offer exactly the same functionality as the Galaxy S21 Ultra from Samsung. Meaning this smartphone will also be compatible with the Samsung S Pen. The mobile phone will be equipped with a 5,000 mAh battery and is available in three memory variants, a memory card is not supported.
Last year, LetsGoDigital was able to test the service and product quality of Caviar, by ordering a custom-made golden Samsung Galaxy S10 Limited Edition. The jewelry workshop in Russia delivers beautiful craftsmanship. Although these luxury smartphones are certainly not cheap, you are absolutely unique with such a device.