At the end of December last year, Caviar announced a special PS5 Limited Edition game console, called the Golden Rock – with a whopping 20 kilos of 18-karat gold. A sales price was not yet announced at the time, but the Russian manufacturer has now set the price. For $ 499,000 USD you can get this luxury console.
In addition, Caviar also introduced two black PlayStation 5 models with a significantly friendlier price tag. A modern and sturdy carbon edition and a more classic leather version.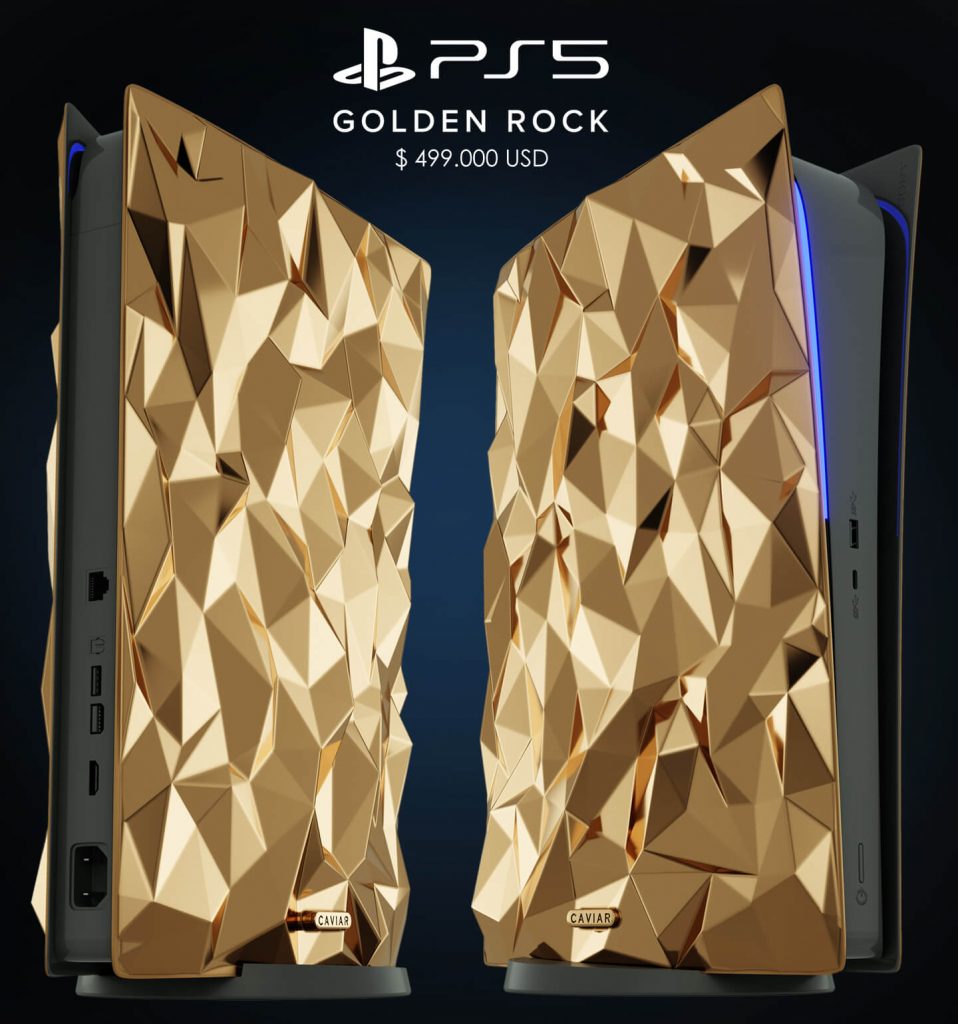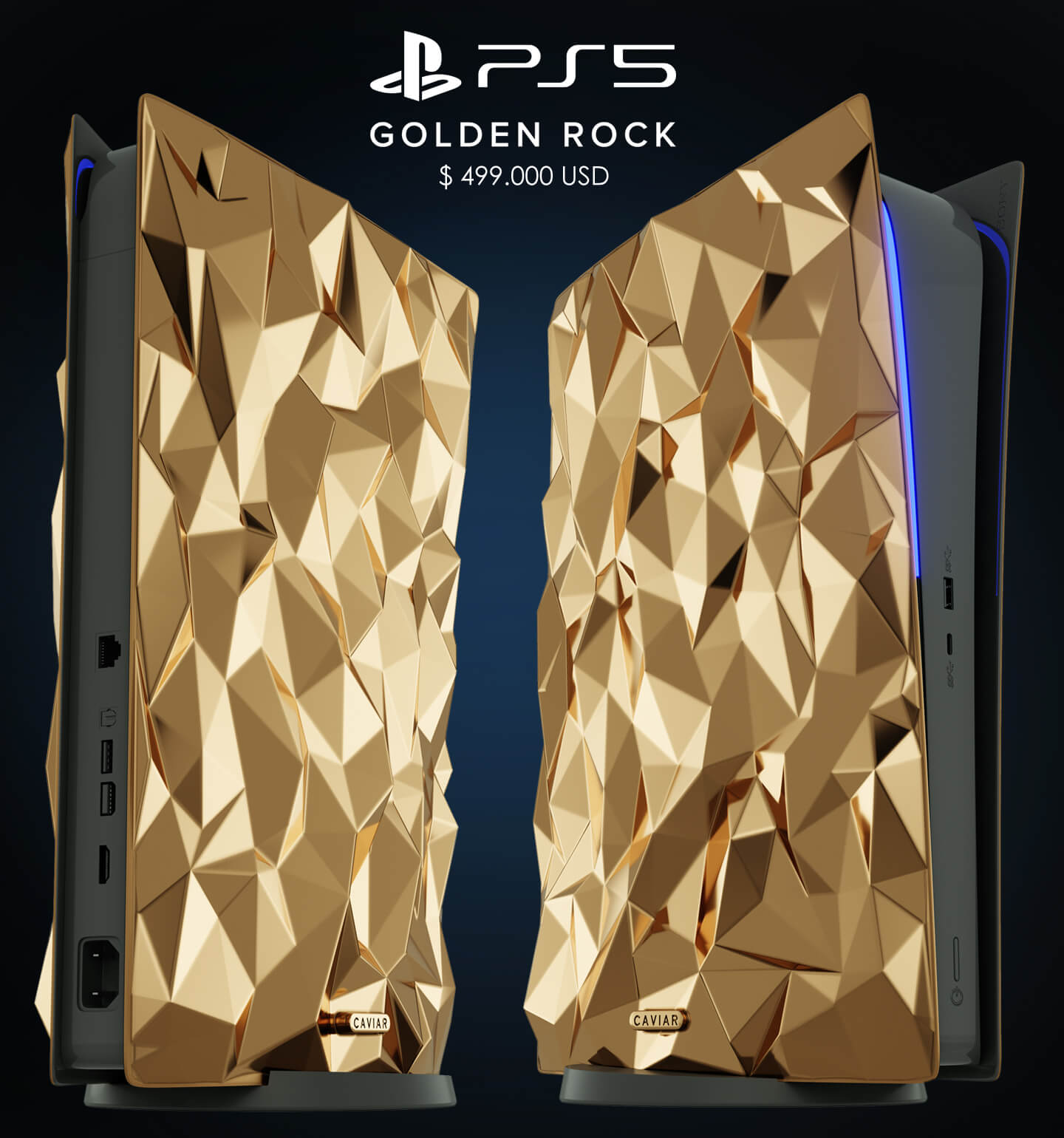 Sony PS5 Golden Rock by Caviar
Gold connoisseurs will know that the cost of 20 kilos of gold is already three times the retail price of the PS5 Golden Rock console. Caviar has therefore decided to reduce the amount of gold to 4.5 kilograms – this makes the console more affordable, without compromising on the design.
Since its announcement a month and a half ago, Caviar has received more than 1,300 requests for this luxury PS5. Among those who showed interest was famed US basketball player LeBron James. The company also received an order from a well-known Russian businessman and an equally famous American IT businessman, whose names have not been disclosed.
Although the price of almost half a million dollars is of course not feasible for all 1000+ candidates, the high demand has made Caviar to decide it will manufacture not one, but 9 Limited Edition consoles. The first test sample is currently being made in a Russian gold atelier. It will take about 4 months to produce this unique PlayStation 5.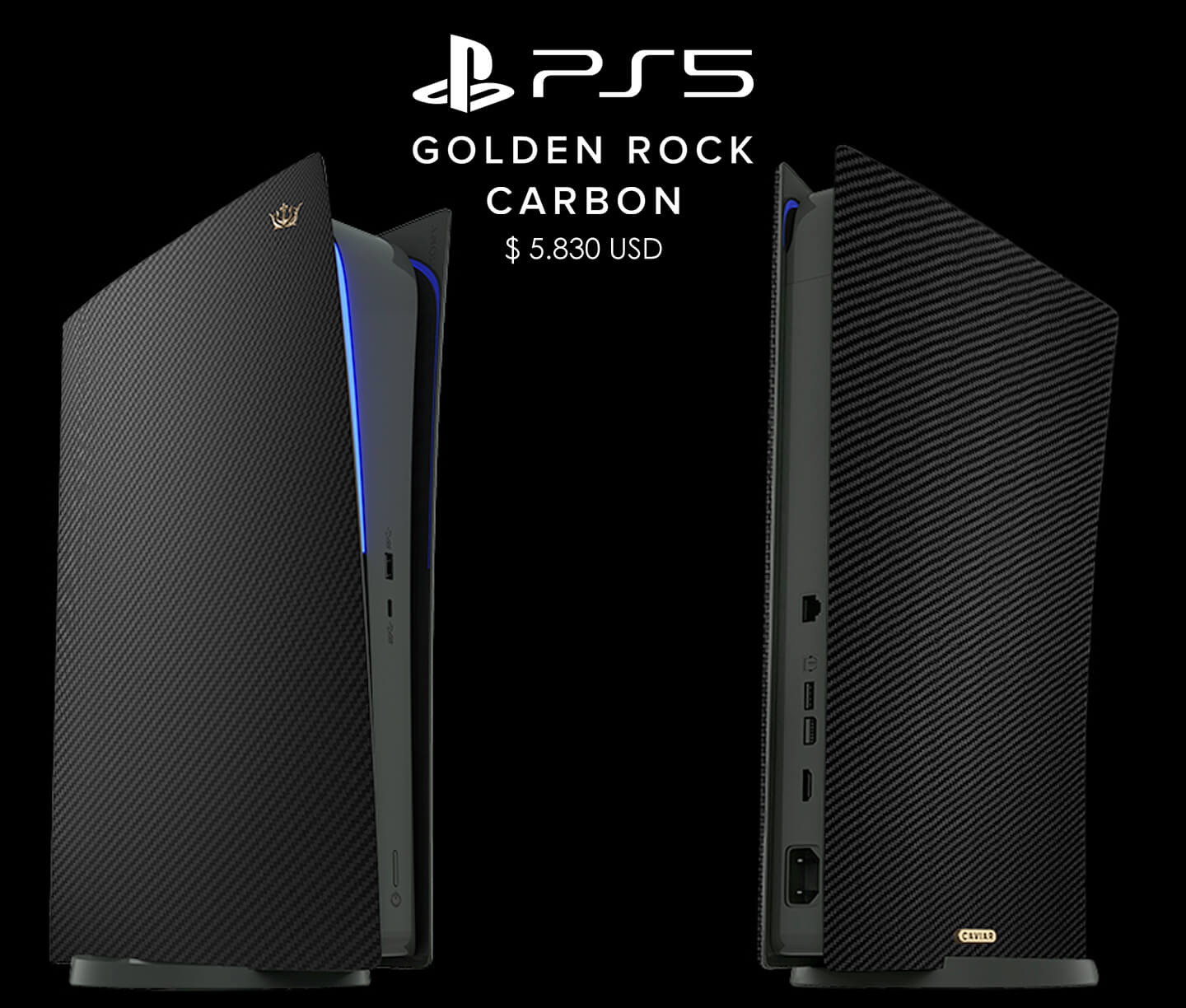 PlayStation 5 Black Carbon
Many PlayStation fans are looking forward to the moment when Sony will release a PS5 Black edition, as the renewed two-tone design is not appreciated by everyone. Caviar cleverly responds to this demand by releasing two luxurious black PlayStation 5 consoles.
The Carbon model is an exclusive and sturdy console of which 99 copies will be produced. With a retail price of $ 5,830 USD, this is the cheapest option that Caviar offers. Sustainable carbon from the automotive industry has been used to manufacture this game console. Caviar's logo is made of 24-karat gold.
Caviar supplies two matching DualSense controllers as standard, which have also been given a cool Carbon make-over.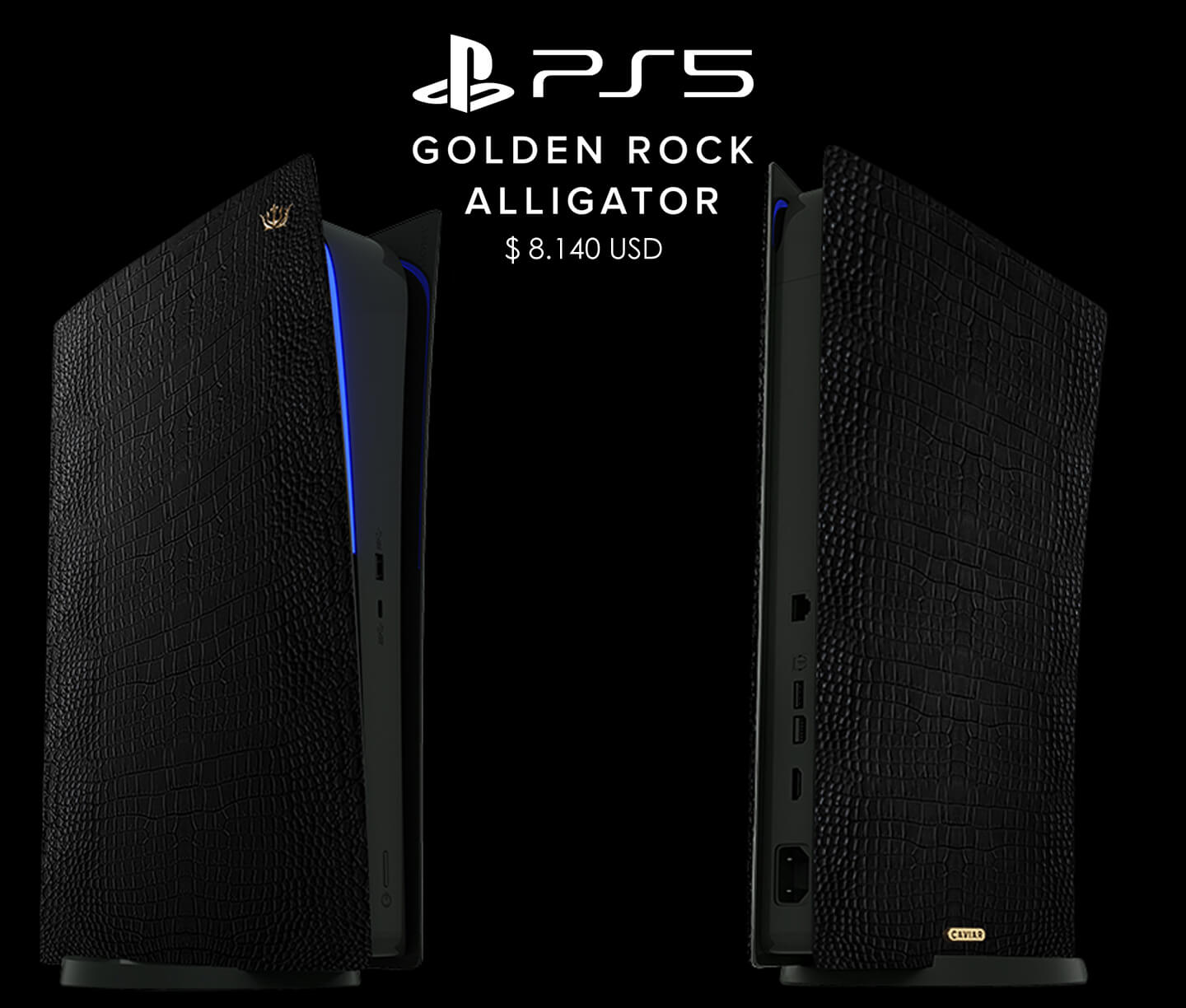 PS5 Black Alligator Limited Edition
Do you think the Carbon model is too modern? Caviar has also released a more classic model with black alligator leather. The name inscription on this console is also encased in 24 carat gold. The gamepad has been given a matching look and, thanks to the soft leather, will offer an extra nice grip.
Caviar will produce 99 copies of this PS5 Limited Edition. The retail price of this console is set at $ 8,140 USD.