Valentine's Day is coming. February 14 is the day that lovers give each other an extra token of appreciation by giving a gift, flowers or card. Of course you can give something small, but if it's up to Caviar it can be a bit more exuberant and daring. The company is known for enriching the latest iPhone models with durable and rare materials. This time, Caviar is launching a new Kinky collection in celebration of Valentine's Day.
The collection includes five smartphone models, offering a choice of the iPhone 13 Pro and the iPhone 13 Pro Max. Each model symbolizes a different aspect of love: Satisfaction, Seduction, Passion, Dominant and Dutiful.
The new iPhone collection from Caviar reflects the world of secret and hidden loves, with wild fantasies and secret passions. There are feelings of love, passion and eroticism in each of us. With these phones you bring out the wildest dreams and deepest desires in someone.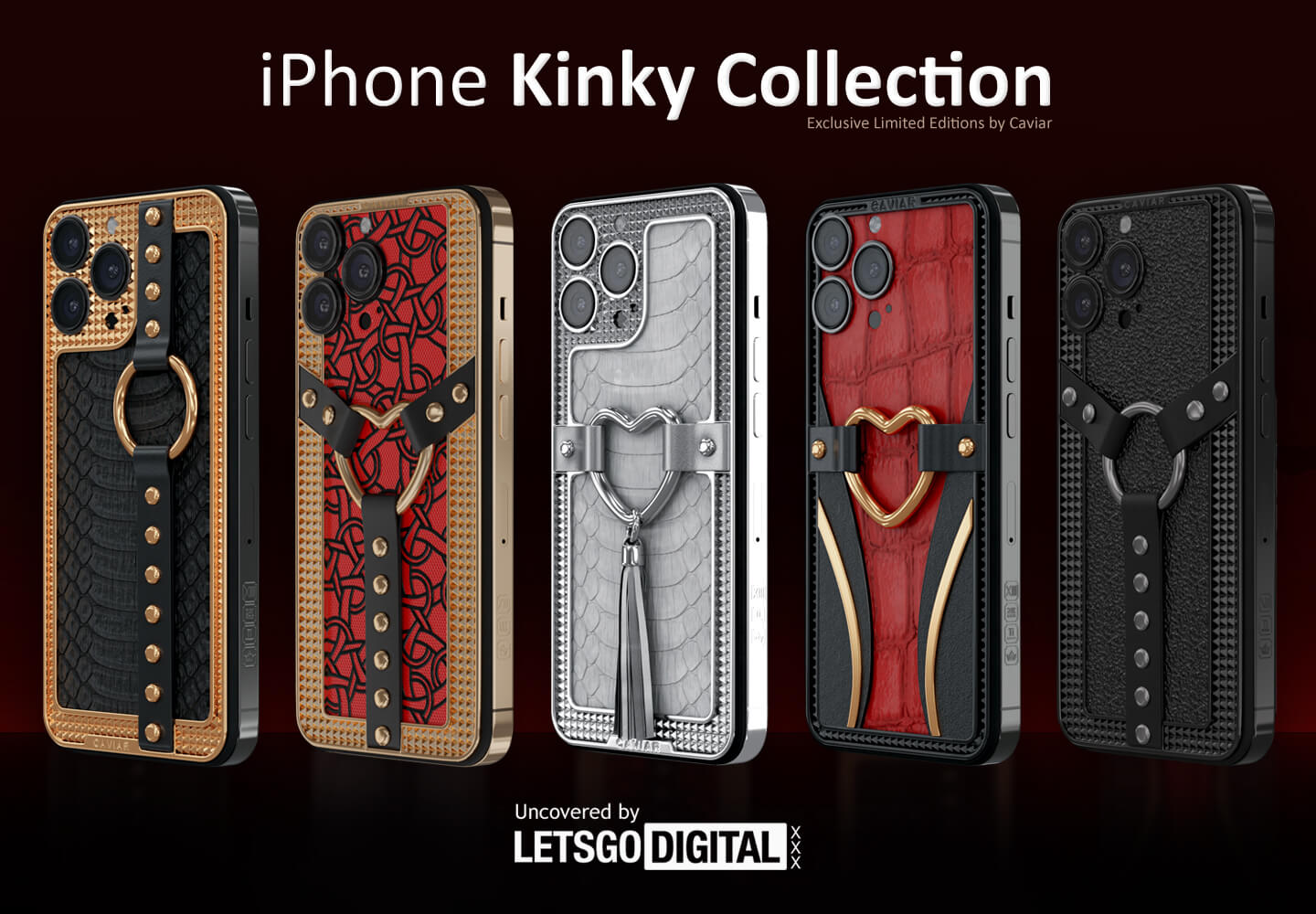 iPhone Kinky collection by Caviar
The first model, called Satisfaction, is the top model. On this iPhone, the back panel is adorned with an 18K gold heart, which is held securely in place by three thin, studded calfskin straps. The bright red lace-engraved panel makes the look even more spicy and brings out erotic feelings.
Caviar will release 99 copies of this unique smartphone. This sexy phone does come with a hefty $23,540 price tag for the iPhone 13 Pro 128GB. In addition, you can opt for the iPhone 13 Pro Max Satisfaction (128GB) for a starting price of $ 26,620. The other four models are a bit more affordable and are in the price range of 6,500 – 7,000 USD.
The customized iPhone models are provided with different types of materials, from precious metals such as gold and silver, to precious stones. The fine calf leather provides an extra kinky look. The accompanying video trailer can be seen below.