The Russian Caviar is known for releasing customized smartphone models, which are often based on the latest iPhone or Galaxy models. The smartphones are taken care of in a specially equipped design atelier, where they are provided with the most luxurious and sustainable materials. Last month, the company introduced the iPhone 13 Pro Electro, which is partly made from a Tesla Model 3. This time, Caviar is releasing a bullet-resistant iPhone. The device is called the iPhone 13 Pro Stealth 2.0.
The new collection from Caviar consists of two models. One black model without a camera, designed for people who work in highly secured areas where the use of cameras is prohibited. This phone looks very sleek and comes with a vertical satin finish. The second model has a military style. This device is equipped with cameras, has a durable titanium housing with a black/white camouflage pattern.
With the Stealth 2.0 Collection, Caviar builds on the succesful iPhone 12 Pro Stealth introduced in December last year. This was Caviar's first iPhone with no camera. This time, bullet-resistant properties have been added.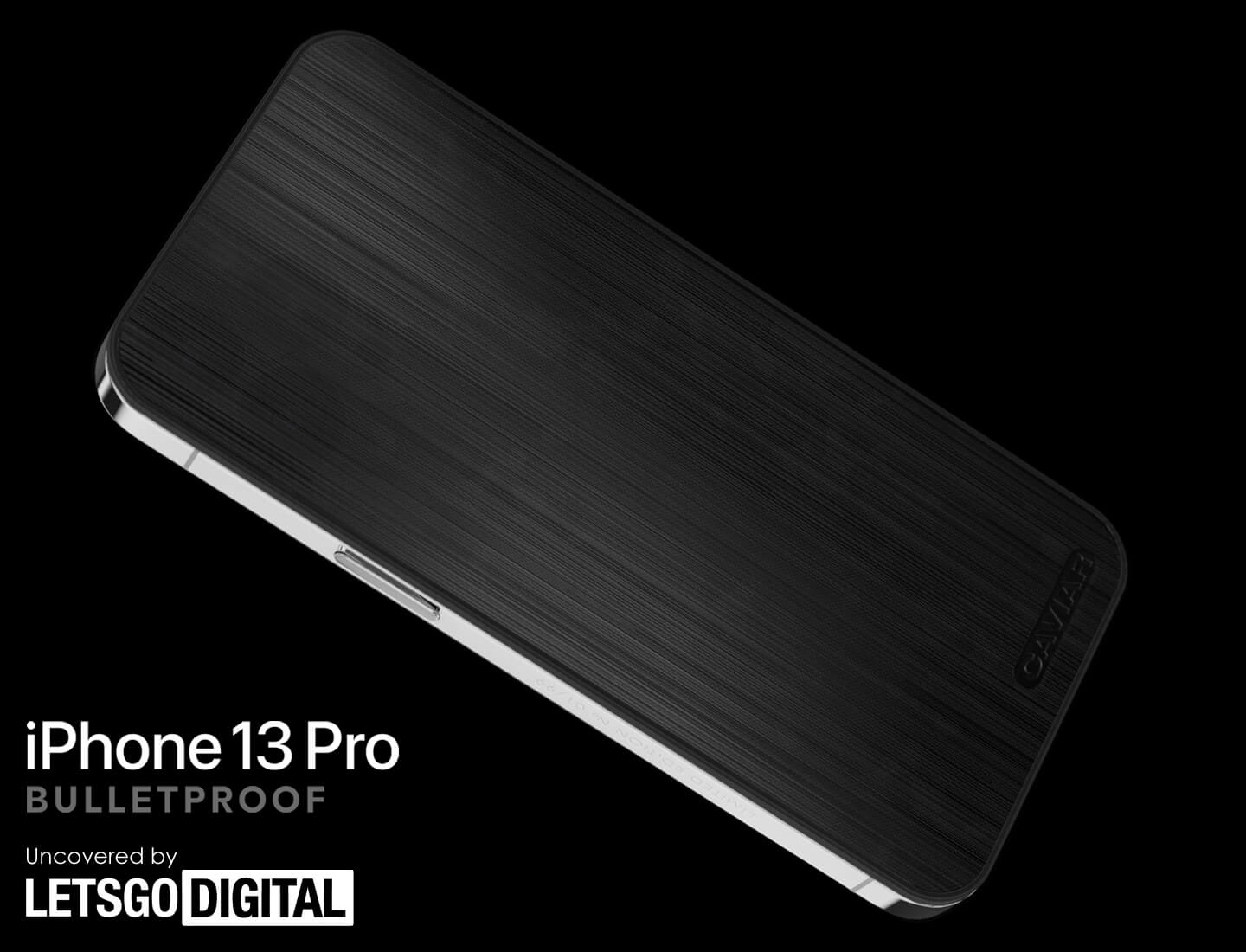 Bulletproof iPhone from Caviar
The new Limited Edition smartphones have a housing made of Class 2 Body Armor (BR-2). This means that the housing is protected against gunshots. To make this possible, Caviar called in the expertise of NPO TCIT, a well-known manufacturer for bulletproof vests, armored vehicles and combat helicopters.
Caviar also had tests carried out with the smartphone at a specialized shooting range. The customized iPhone withstood two direct bullet impacts. The tests were recorded on video, below you can take a look at the bulletproof test yourself.
The first shot was made from the sports version of the Makarov pistol, the Baikal-442. The Makarov pistol is the most popular pistol in Eastern Europe and one of the most popular in the world. The second shot was made from the popular Austrian Glock 17 pistol.
A Caviar representative says: In the age of the Internet and digital technologies, it is so difficult to maintain the secrecy and privacy of your personal life. Our dream is to make the perfect phone for James Bond. So that your boundaries are always protected, and your confidentiality remains intact.
Caviar will produce 99 copies of the iPhone 13 Pro Stealth 2.0. The price of this exclusive, bulletproof iPhone starts at $6,290 USD. For this you will receive the camouflage model with 128GB memory. In addition, there is a choice of 256GB, 512GB and 1TB. For the black model without cameras, the starting price is set at $6,370 USD. Customers can also opt for the iPhone 13 Pro Max.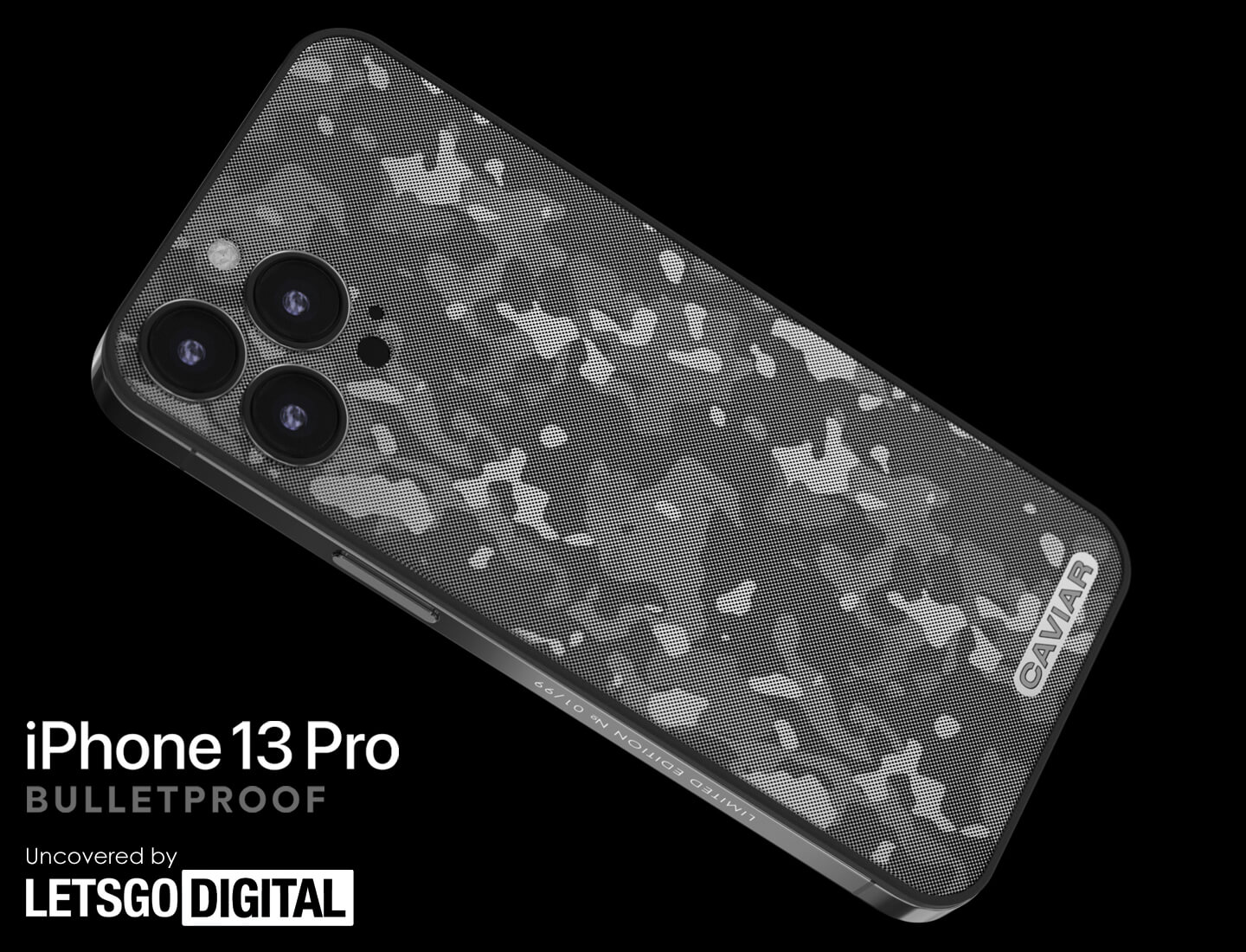 Bulletproof iPhone with cameras