Besides the Galaxy Z Fold 3 and Galaxy Z Flip 3 foldable smartphones, Samsung seems to develop some more exciting new foldable devices. Among them is a Galaxy Z Roll / Z Slide smartphone. In addition, the South-Korean manufacturer has a multi-foldable device in the works. Last month LetsGoDigital already reported about a Samsung patent for a smartphone tablet device that can be folded both inwards and outwards. Not long after a similar display device, called S-Foldable, was shown by Samsung Display.
The unique tri-fold device that was patented by Samsung inspired the talented industrial designer Sarang Sheth to bring this device to life. In collaboration with LetsGoDigital, Sarang has made a series of high resolution renders of this 'Galaxy Z Fold Tab'. Sarang is editor-in-chief at Yanko Design, a respected online magazine about modern, industrial design. To design the renders, the patent of Samsung Electronics is used as a basis.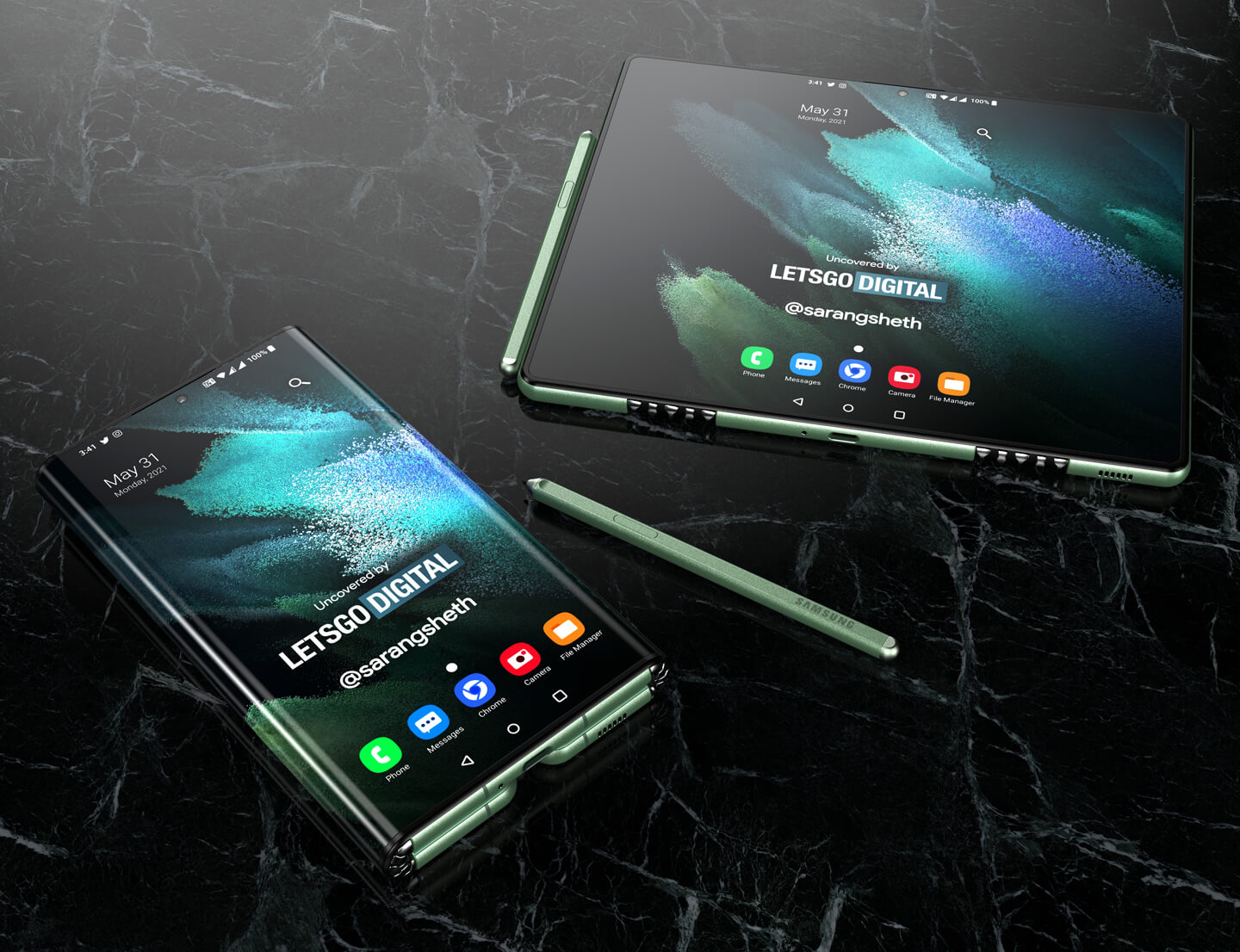 Samsung Z Fold Tab with S Pen
As it is a multi-foldable device that can fold inwards and outwards, there is no need to integrate a cover display. Of course, the hinge does have to be modified – as illustrated in the renders. Making the hinge wider makes it possible to bend the screen in two directions – forwards and backwards.
Samsung also came up with an innovative solution for storing the S Pen, without taking up valuable space by a stylus pen compartment. Instead it is possible to clamp the S Pen at the rear, between the two display parts, when folded. This way you can easily prevent the stylus from getting lost in your bag or lying around on the table. In the unfolded position, it is possible to attach the magnetic S Pen to the side of the device.
Want to know more about the operation of this futuristic, multifunctional device? Take a look at the extensive coverage of the Samsung Galaxy Z Fold Tab on our Dutch edition – including many more product renders of this foldable tablet.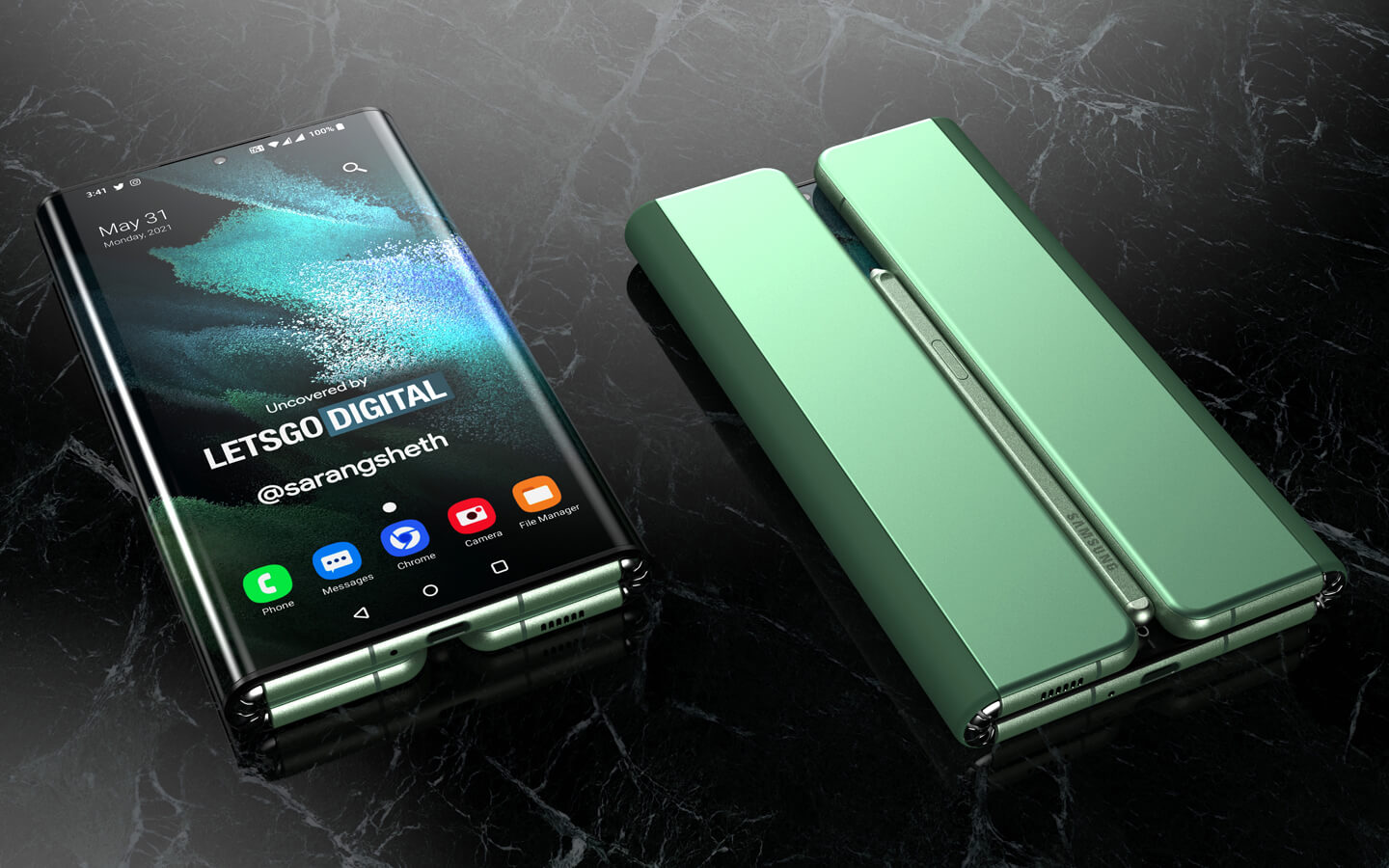 For now it stays a mystery when Samsung will launch new types of foldables devices. In August 2021, Samsung is expected to held an Galaxy Unpacked event to introduce the Galaxy Z Fold 3, de Galaxy Z Flip 3 and the Galaxy S21 FE. Perhaps we will learn more about the new form factors during this event, although Samsung is not expected to launch a Galaxy Z Fold Tab or Z Slide device before 2022.
Note to editors: The 3D renders presented in this article are made in collaboration with Sarang Sheth, Industrial Designer and Editor in Chief at Yanko Design. The design is based on the patent images of Samsung Electronics. The product images are for illustrative purposes only, this product is not for sale. If you want to use the product renders on your own website, please include a clickable source link into your publication. Thank you very much.