On Wednesday, August 11 Samsung will organize a Galaxy Unpacked 2021 event. During the launch event, the Galaxy Z Fold 3 and Galaxy Z Flip 3 foldable smartphones will be announced. Both foldable phones are significantly improved over their predecessors. For a while it was thought (and hoped) that Samsung would also introduce its first rollable smartphone in 2021. However, it seems very likely that this Galaxy Z Slide or Galaxy Z Roll will not be released until 2022.
In terms of design, Samsung seems to develop a similar model to Huawei. Last week, LetsGoDigital reported on a Huawei rollable smartphone with a flexible screen that extends to the rear side of the device. This time it is the turn of Samsung Electronics, which has also been granted a patent for a similar rollable smartphone. It's certainly not inconceivable this phone will be officially introduced during next year's Galaxy Unpacked 2022.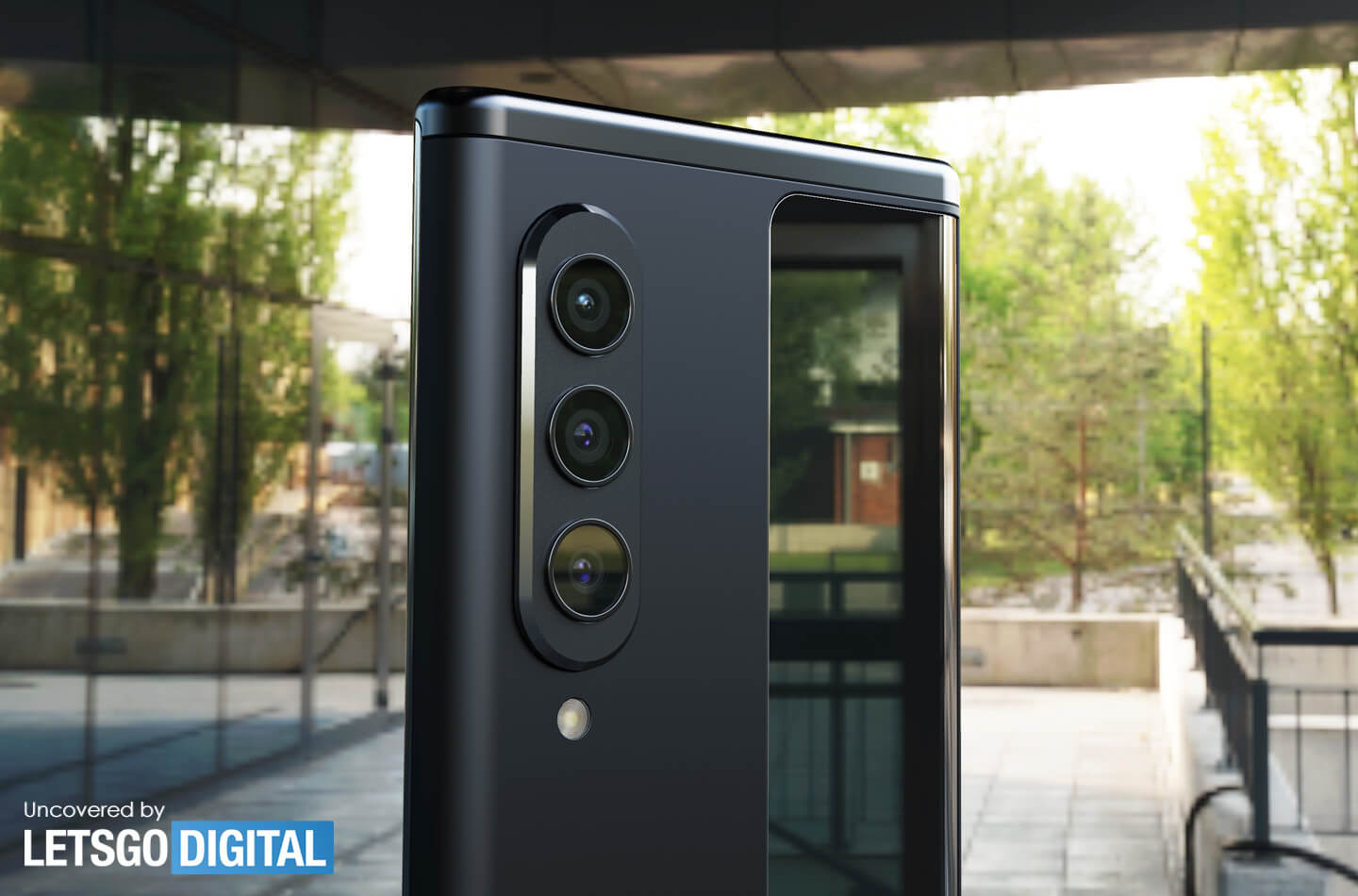 Samsung Galaxy Z Slide
The patent titled "Elektronische Vorrichtung mit flexibler Anzeige" was applied for by Samsung Electronics at the Deutsches Patent- und Markeamt on April 29, 2021. The 36-page documentation was released on July 29, 2021 and is also included in the World Intellectual Property Office (WIPO) database.
Remarkably, Samsung's patent has been filed in Germany / Europe. Technologies that are at an early stage of development are usually applied for in Korea. As development progresses, the patents will be filed with the USPTO and WIPO. This time the documentation is filed in Germany making it very likely that Samsung is planning to announce such a smartphone device in the upcoming year. Especially since the documentation is very detailed.
It's a stylish device with a large flexible display that extends to the rear. On the side there is a frame that divides the front and rear display part. When the flexible display is fully rolled out, the screen will be approx. 40% – 50% larger than in its most compact form.
To get a better idea of the patented technology, the talented graphic designer Technizo Concept created a series of 3D renders for LetsGoDigital based on the patent images of Samsung Electronics. The product renders give a good impression of what this rollable smartphone will look like.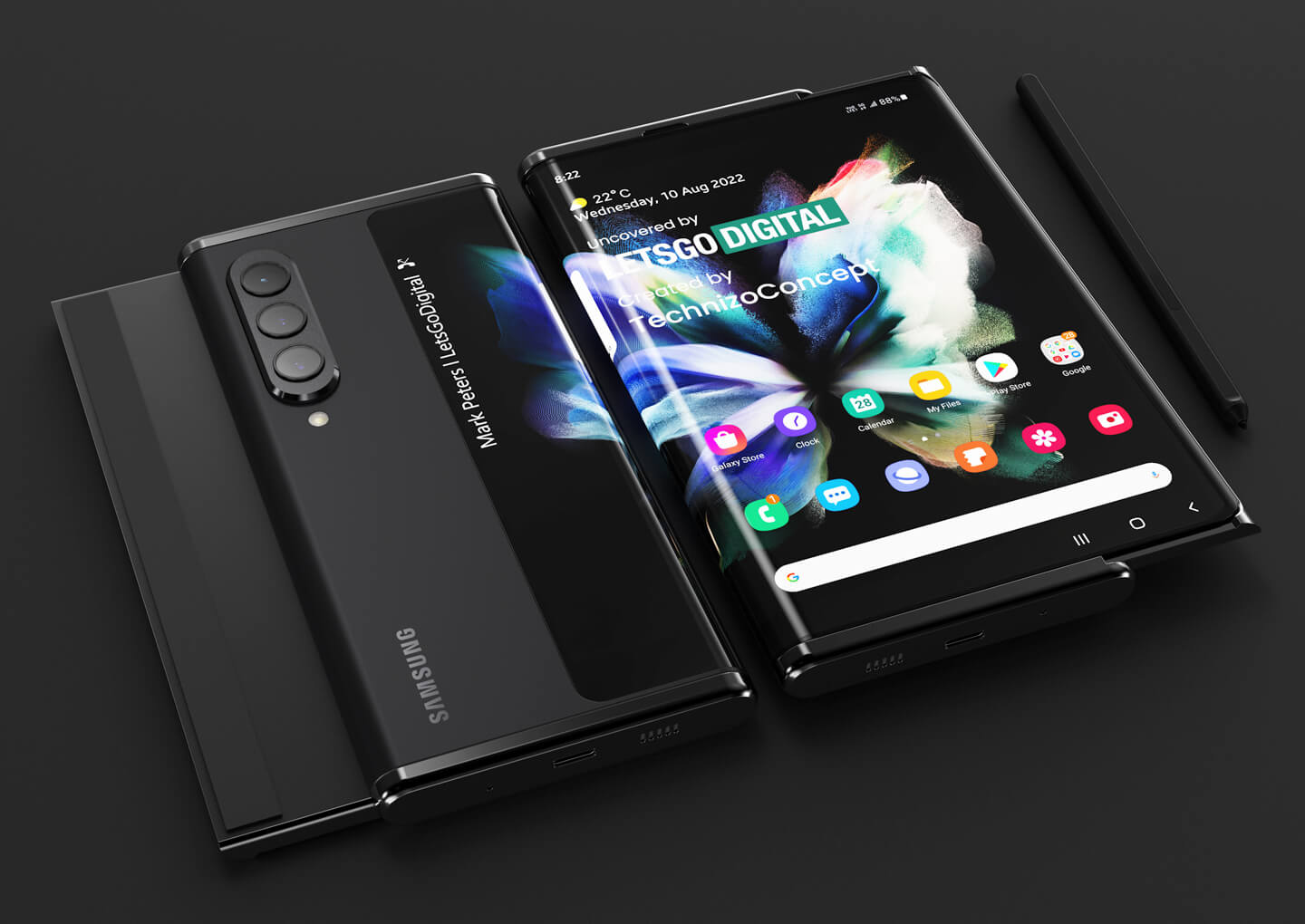 Optionally, this Galaxy Z Slide device also comes with S Pen support. This sounds quite plausible, as the Galaxy Z Fold 3 5G expected later this week will also be compatible with Samsung's stylus pen. A special S Pen Fold edition has been developed for this device. In addition, Samsung seems to be planning to launch the S Pen Pro edition, which will probably also be compatible with the new Fold. The Pro version also features Bluetooth support.
It is also worth mentioning that the documentation makes mention about the integration of an under-display camera. The Galaxy Z Fold 3 will be the first-ever foldable smartphone to feature a selfie camera that's placed below the flexible screen. Last month, Samsung also patented a rollable smartphone with an under-panel camera.
Samsung rollable smartphone
As for the rear camera, the original patent images show a vertically designed dual camera. However, it is stated in the documentation multiple cameras will be integrated. As an example Samsung makes mention of a wide-angle camera, a telephoto camera and a camera for taking close-ups. Therefore the 3D renders from Technizo Concept show a comparable camera system as the Galaxy Z Fold 3.
For now it stays a mystery when Samsung will launch it's first rollable device. As Samsung Display already demonstrated a slideable device in May this year, it seems very likely Samsung Electronics will launch such a smartphone in 2022. Perhaps in the second half of the year?
Want to know more about this device? Take a look at our Dutch language edition for the complete story and additional product renders of the Samsung Galaxy Z Slide.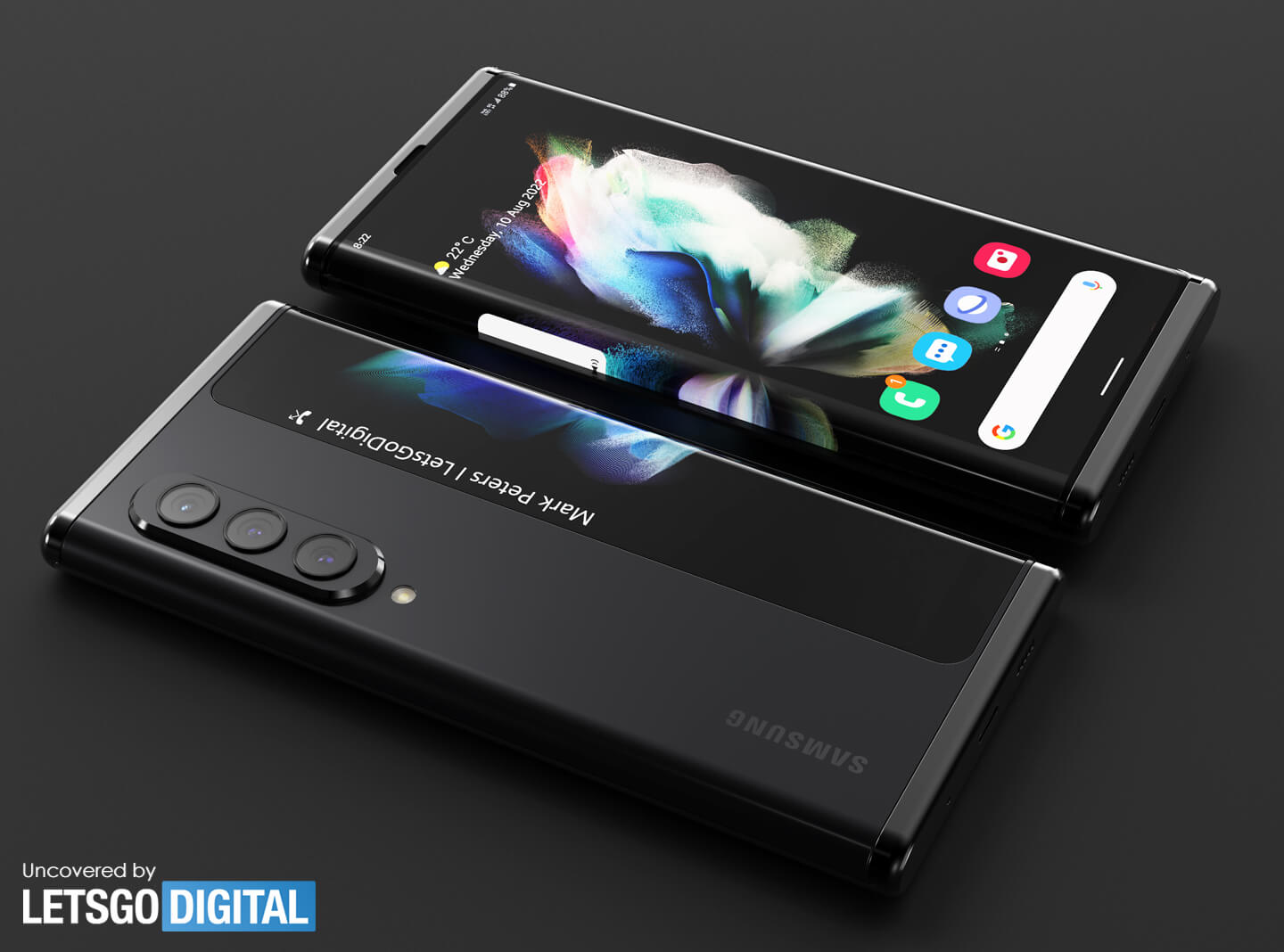 Note to publishers : The product renders in this publication are created by Technizo Concept in collaboration with LetsGoDigital. The 3D renders are for illustrative purposes only. This product is not for sale. You can use the copyrighted images for your own website, YouTube and/or social media channels, please be so respectful to include a clickable source link into your publication.