As time goes by, more and more details are becoming known about the Galaxy S22 series – expected in February 2022. It has been known for some time that the new top model, the Galaxy S22 Ultra / S22 Note, will be released in at least four colors: black, white, green and red. Yesterday the exact color code of the green model became known. Based on this, LetsGoDigital has quickly made a series of 3D product renders of the Galaxy S22 Ultra green.
It didn't take long for the color code of the red model to surface online as well. Thanks to Twitterer Yogesh Brar we now also have an idea of ​​what the Samsung Galaxy S22 Ultra red will look like. According to Yogesh, Samsung will use hexadecimal color code #B61919.
Based on this new information, in-house graphic designer Parvez Khan, aka Technizo Concept, created a series of 3D product images, in order to visualize this color as accurately as possible. LetsGoDigital has also been in contact with Yogesh, who confirms that the images produced by us correspond to what he has seen.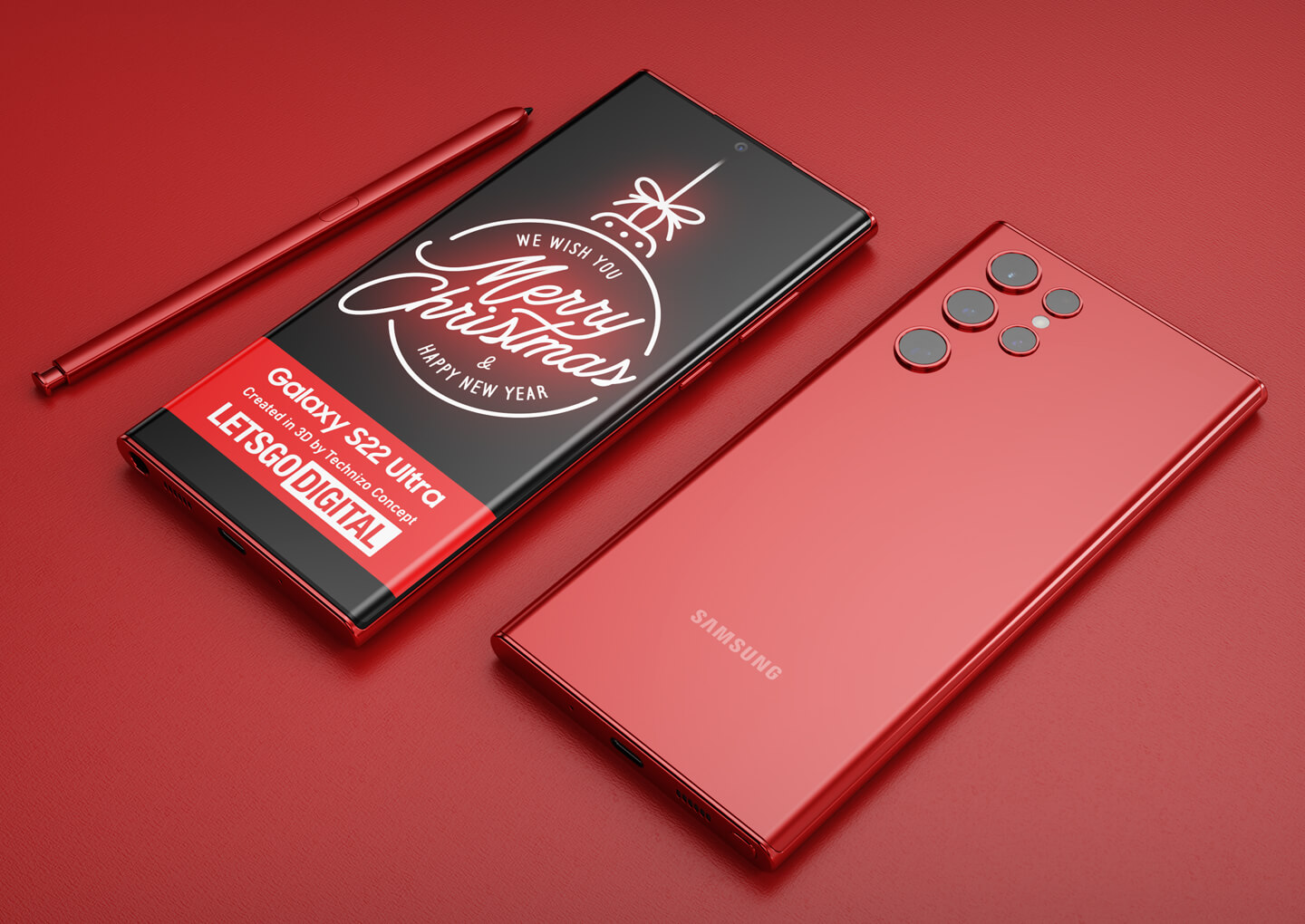 Samsung Galaxy S22 Ultra Red
For a long time, it was assumed that the new top model would appear in 'dark red' – remembering us of the stylish Burgundy Red version of the Galaxy S8 and S9. However, the color code #B61919 is a fairly bright red color, lighter than the Burgundy Red version that Samsung has used in the past.
Samsung has more often presented a red Galaxy S series smartphone. Including a Cardinal Red model of the Galaxy S10. The later Galaxy S20 FE is available in a Cloud Red version and the Galaxy S21 is available in Phantom Red. Nevertheless, it will be the first Ultra model that will appear in a red color.
Personally, I would have expected it to be a darker red – more in line with the dark color palette in which the flagship is traditionally being released. Despite this, this red Galaxy S22 Ultra looks very stylish. Although the color does remind me of the PRODUCT RED color scheme that Apple has been using for years – including for the most recent models; the iPhone 13 and 13 mini.
For those who are still in doubt which color variant they want to buy, Technizo Concept has also shown the two new colors – green and red – next to each other, as shown in the image below. In addition to the colors green and red, the Galaxy S22 Ultra will also be released in the classic colors black and white.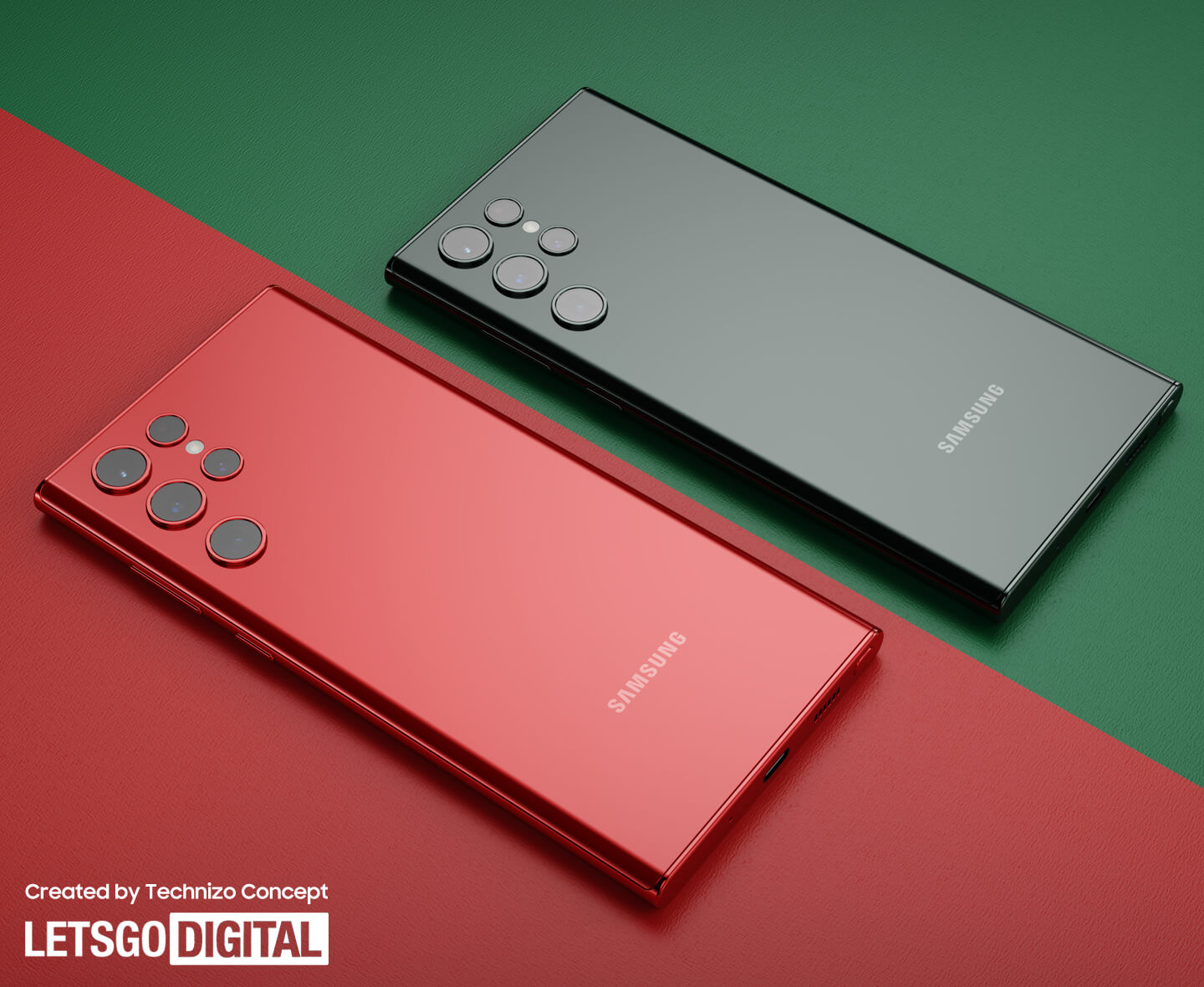 Samsung S22 series gets glass back panel
For a long time there was uncertainty about the material that Samsung will use for the back panel. This year, Samsung chose to provide the Galaxy S21 with a glasstic back – plastic that looks like glass. This is cheaper to produce. However, many Galaxy fans were not charmed by this decision. On social media people were commenting: "Who will buy a plastic smartphone of €850".
I also had my doubts about the plastic back panel of the base model. Nevertheless, I concluded in our Galaxy S21 review that this material certainly does not feel cheap. In fact, the difference with the Plus model is very minimal. A glasstic back panel is also less sensitive to fingerprints. In addition, most people will use a case, so you don't even feel the back.
However, Samsung now seems to rethink their decision. This is probably due to the poor sales results of the S21 series. Ice Universe reported this morning via Twitter that all three Galaxy S22 models will be equipped with a glass back panel. Several leaked photos have shown that only the S22 Ultra will have a matte finish, the other two models will have a glossy finish.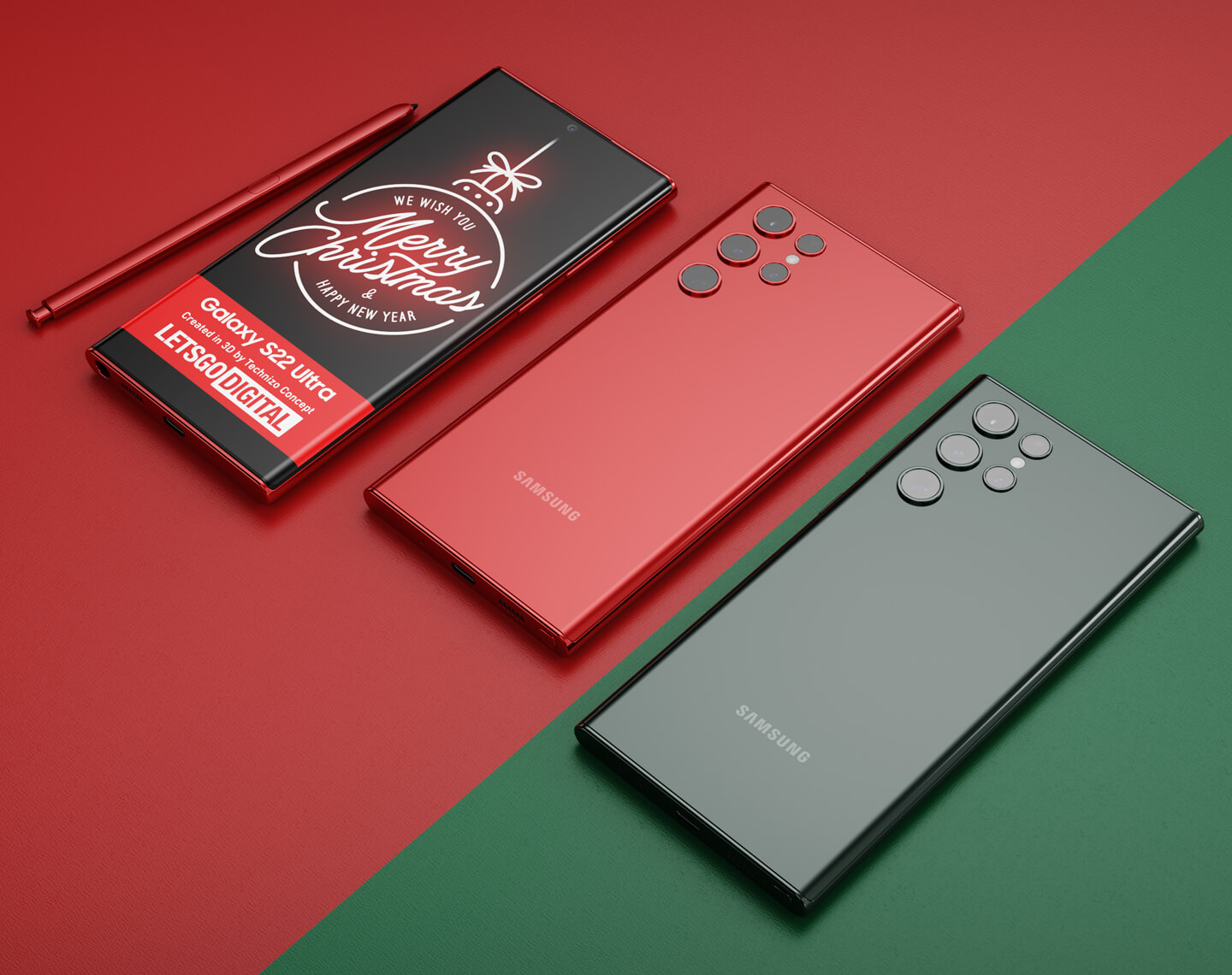 Galaxy S22 accessories
Last Friday it became known that a large collection of official Galaxy S22 accessories are in the making. SamMobile reported that as many as 66 official cases and covers (incl. different color variants) will be released.
Including a Clear Cover, Clear Standing Cover, Leather Cover, Protective Standing Cover, Silicon Cover (with and without strap), Smart Clear View Cover, Frame Cover and a Gel Case. All this concludes the website based on retailer Box.co.uk, which has put the entire range online. Unfortunately, no photos are shown for the vast majority of accessories.
The UK retailer's website also mentions four S Pen colors: black, white, green and dark red. These colors correspond to the expected colors of the Galaxy S22 Ultra. Only the green S Pen comes with a photo – it is displayed in the same dark green color as shown in our 3D images.
Also noteworthy is the definition 'dark red'. The leaked color code #B61919 is not exactly dark red. Presumably, this name was chosen on the basis of previously leaked information – and not so much from Samsung themselves. More details about the new Galaxy S22 lineup will undoubtedly be revealed in the coming days and weeks.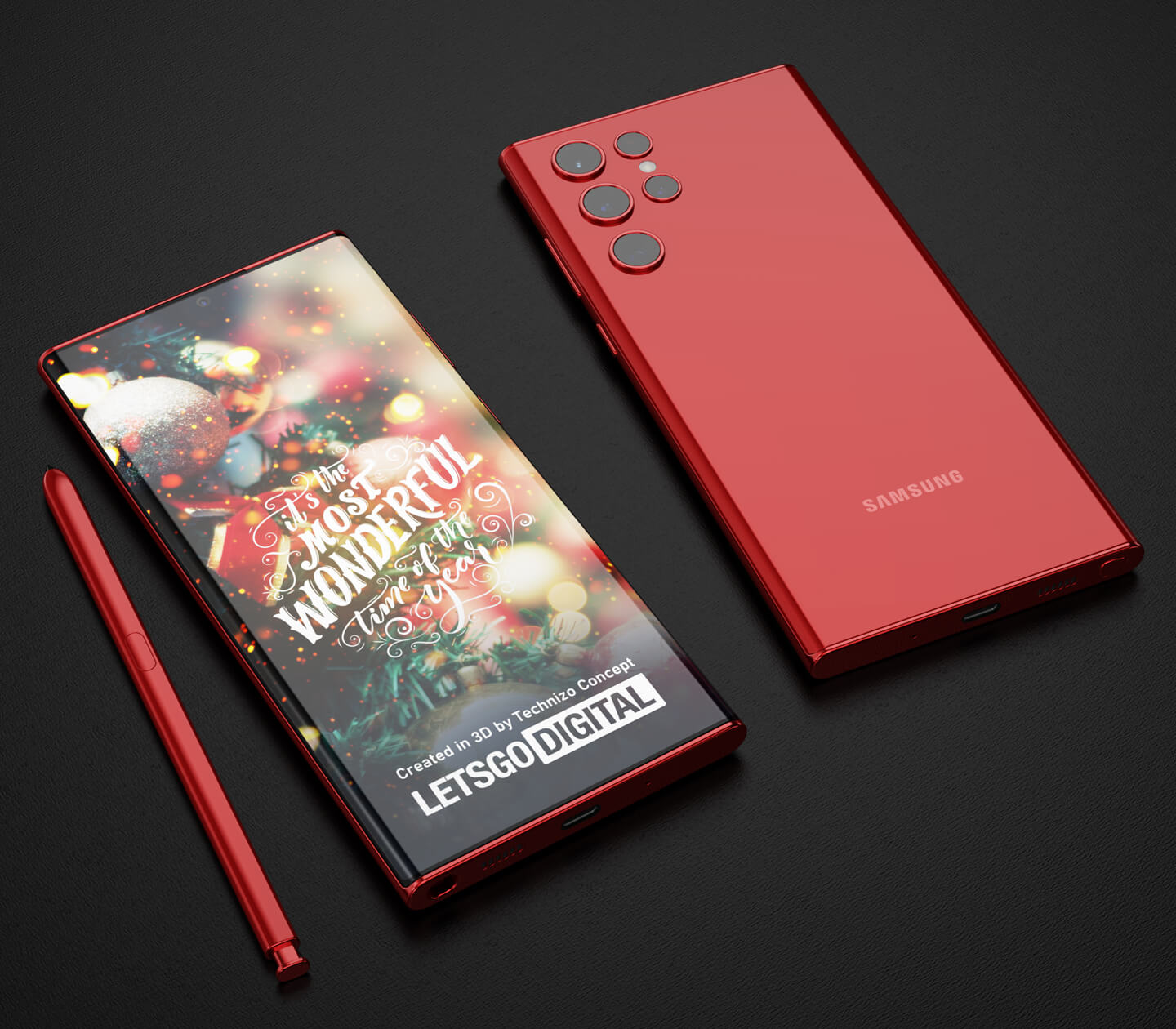 Note to publishers :  The 3D product renders of the Samsung Galaxy S22 Ultra Red and Green are created by Parvez Khan, aka Technizo Concept in collaboration with LetsGoDigital. The images are based on the latest rumors. This product is not yet for sale, Samsung is expected to release the S22 series in February 2022. You can use the copyrighted images for your own website, YouTube and/or social media channels, please be so respectful to include a clickable source link into your publication.