Samsung Electronics successfully introduced the Galaxy Z Fold 2 and Galaxy Z Flip foldable smartphones last year. Meanwhile, the South Korean manufacturer seems to be preparing for the arrival of a new type of smartphone, one with a retractable screen. Three days ago, LetsGoDigital unveiled a European trademark for the name "Samsung Z Roll", presumably meant for the first Samsung smartphone with a rollable display. Perhaps it is a slideable smartphone such as Samsung Display showed earlier this week, we concluded at the time.
In the mean time, new information has been released as the South Korean manufacturer has filed another trademark with the European Union Intellectual Property Office (EUIPO).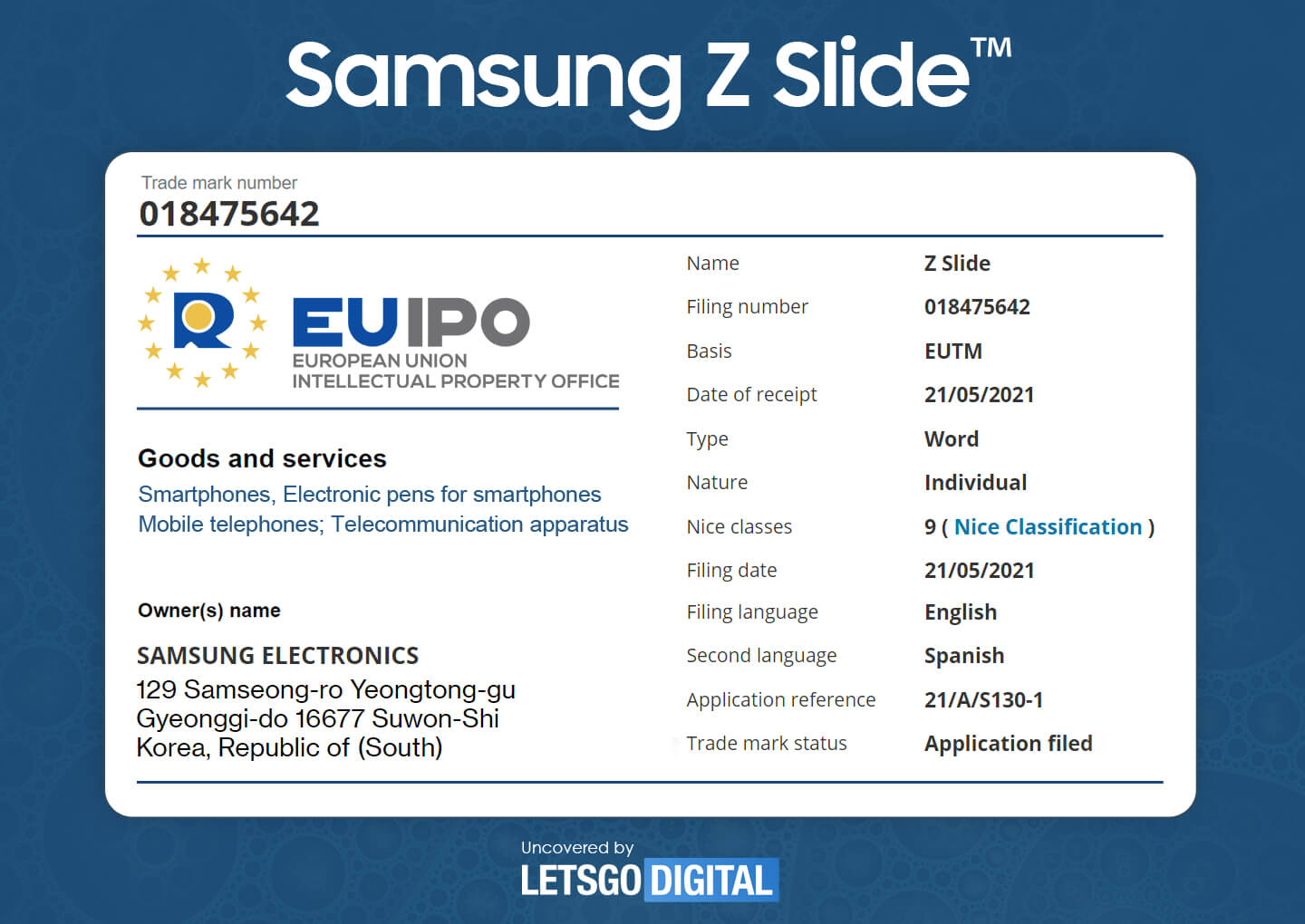 Samsung Galaxy Z Slide smartphone
On May 21, 2021, Samsung Electronics filed a trademark with the EUIPO for the name "Z Slide". The application is categorized as Class 9 and comes with the same description as "Z Roll".
Samsung Z Slide trademark description: 'Smartphones; mobile telephones; tablet computers; telecommunication apparatus; electronic pens for smartphones and tablet computers'.
The description also makes mention of the S Pen. It is expected that the Galaxy Z Fold 3 will be Samsung's first foldable smartphone to offer S Pen support. Samsung is probably planning to release more foldable, bendable and slideable models met S Pen support in the future.
The names Samsung Galaxy Z Slide and Z Roll are very close to each other. "Roll" stands for rollable, while "Slide" implies that it is a slideable smartphone with a rollable display. For the time being, it remains unclear whether Samsung refers to one and the same device with these names or whether the company has several new smartphone models in development.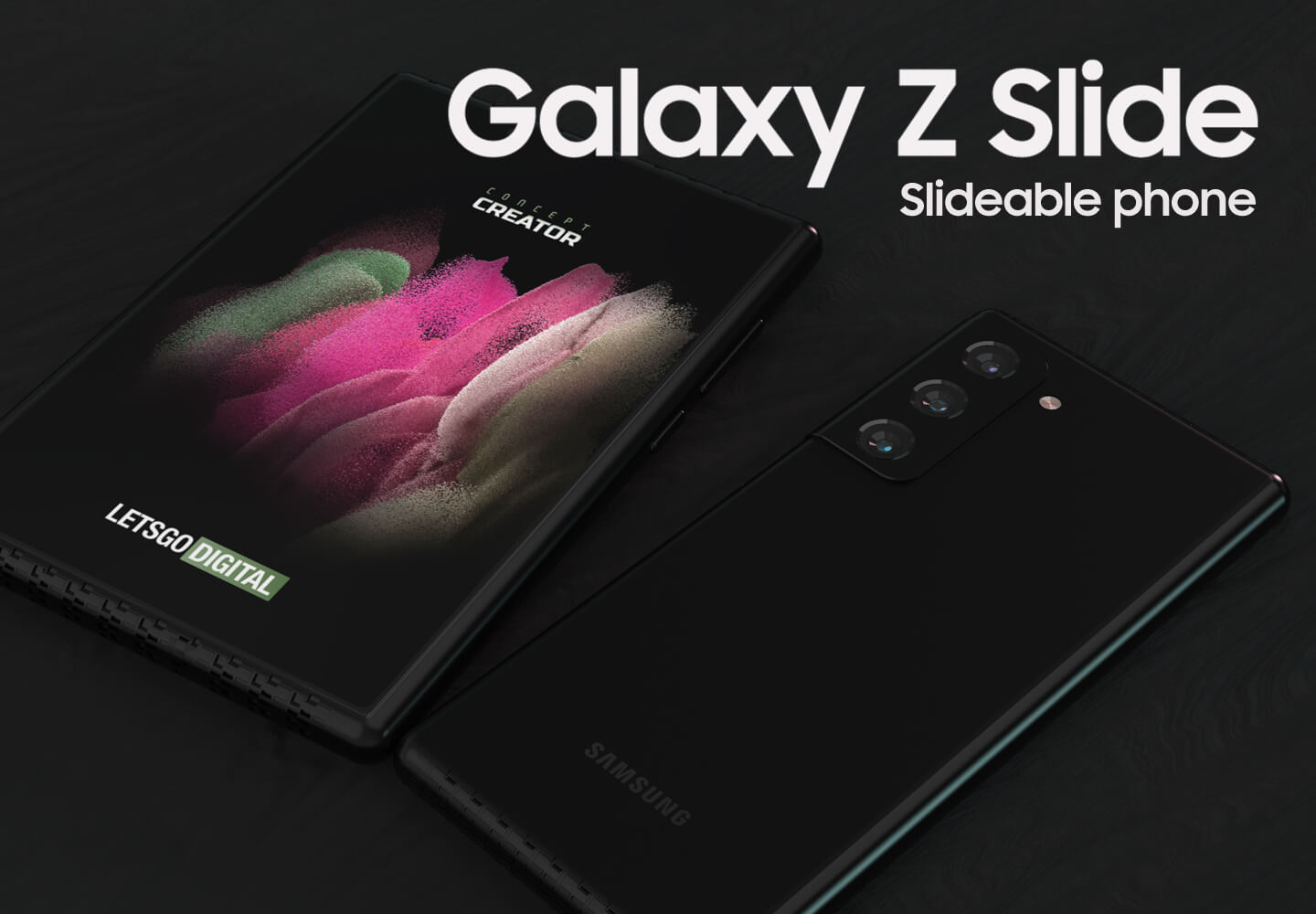 Samsung Electronics may have simply not yet determined the final name. Personally, however, I have my doubts about this. The company is not known for applying multiple trademarks for one and the same product – unlike some other brands, such as LG Electronics. Almost all of Samsung's trademarks result in an end product.
One of the possibilities is that, in addition to a horizontal slider display, Samsung Electronics is also working on a model with a vertical slider screen. Thus, the same differentiation can be made between "Z Roll" and "Z Slide" as between the "Z Fold" and "Z Flip" devices. The company has already filed several patents for such a type of slider smartphone.
Here you can take a look at the application for Samsung Z Slide.