In 2011 LG introduced its first tablet, the Optimus Pad. Afterwards, the Korean manufacturer has released several tablet PCs, for example the LG G Pad series. Yet it has been quiet for a while when it comes to LG tablets. This not only counts for LG, also other Android tablet manufacturers have released just a very few tablets this year.
A new design patent shows we may expect a new LG tablet in the (near) future. The company has filed a patent for a tablet with a premium design. The tablet also comes with a cover. In addition, LetsGoDigital found a wireless keyboard that can probably be used in combination with the tablet.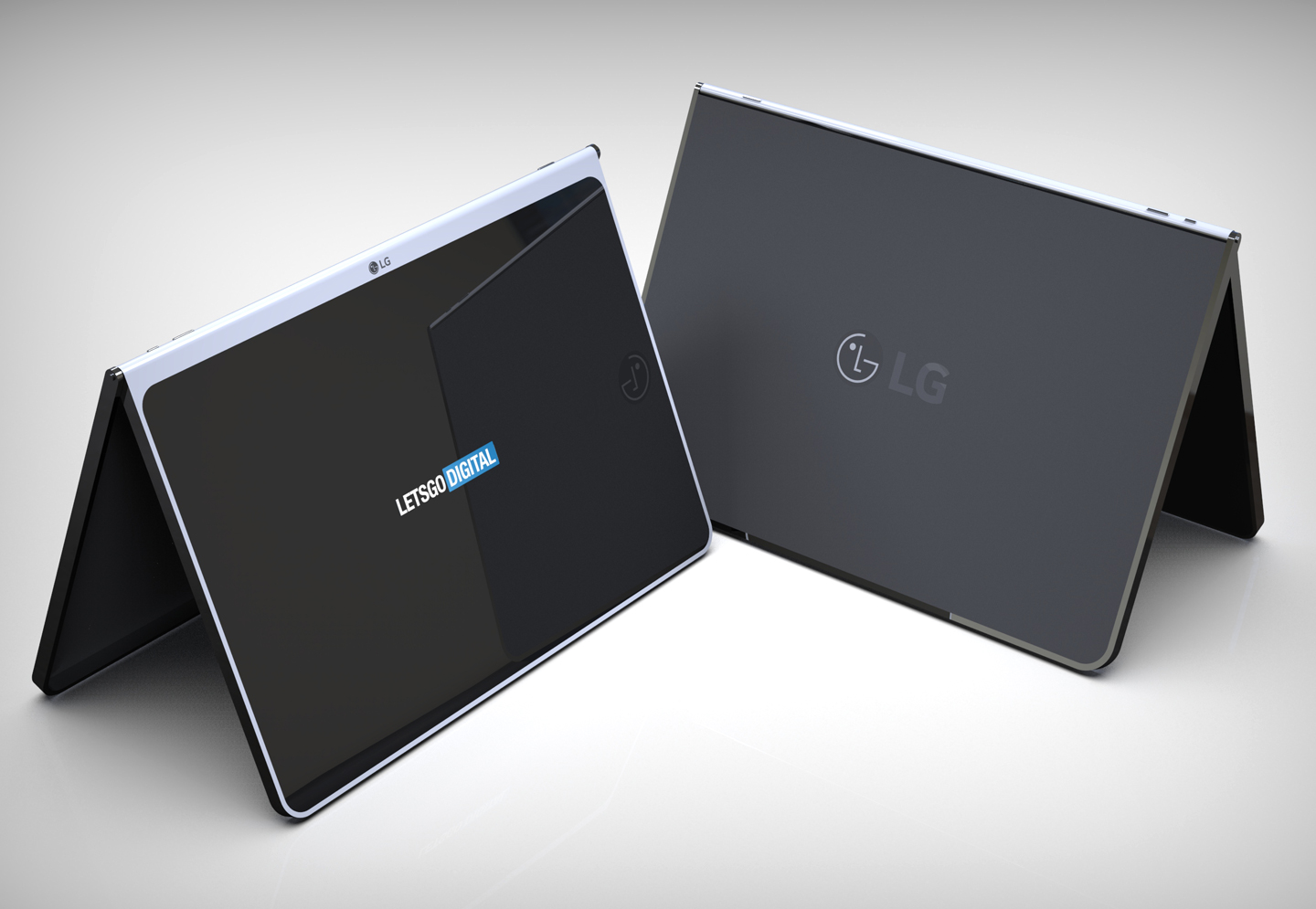 LG tablet with cover
LG Electronics has filed a design patent with KIPO (Korean Intellectual Property Office) for a tablet PC. The patent has been approved and was published on December 14, 2018. As usual with design patents we see multiple images, but the description is very limited.
Nine images are included that show the tablet from all angles. The patented LG tablet has a modern and premium design with a large display and small bezels. The corners are nicely rounded, the same goes for the display. The LG tablet comes with a matching cover, made of fabric material. When the cover is unfolded it can be used as a cradle.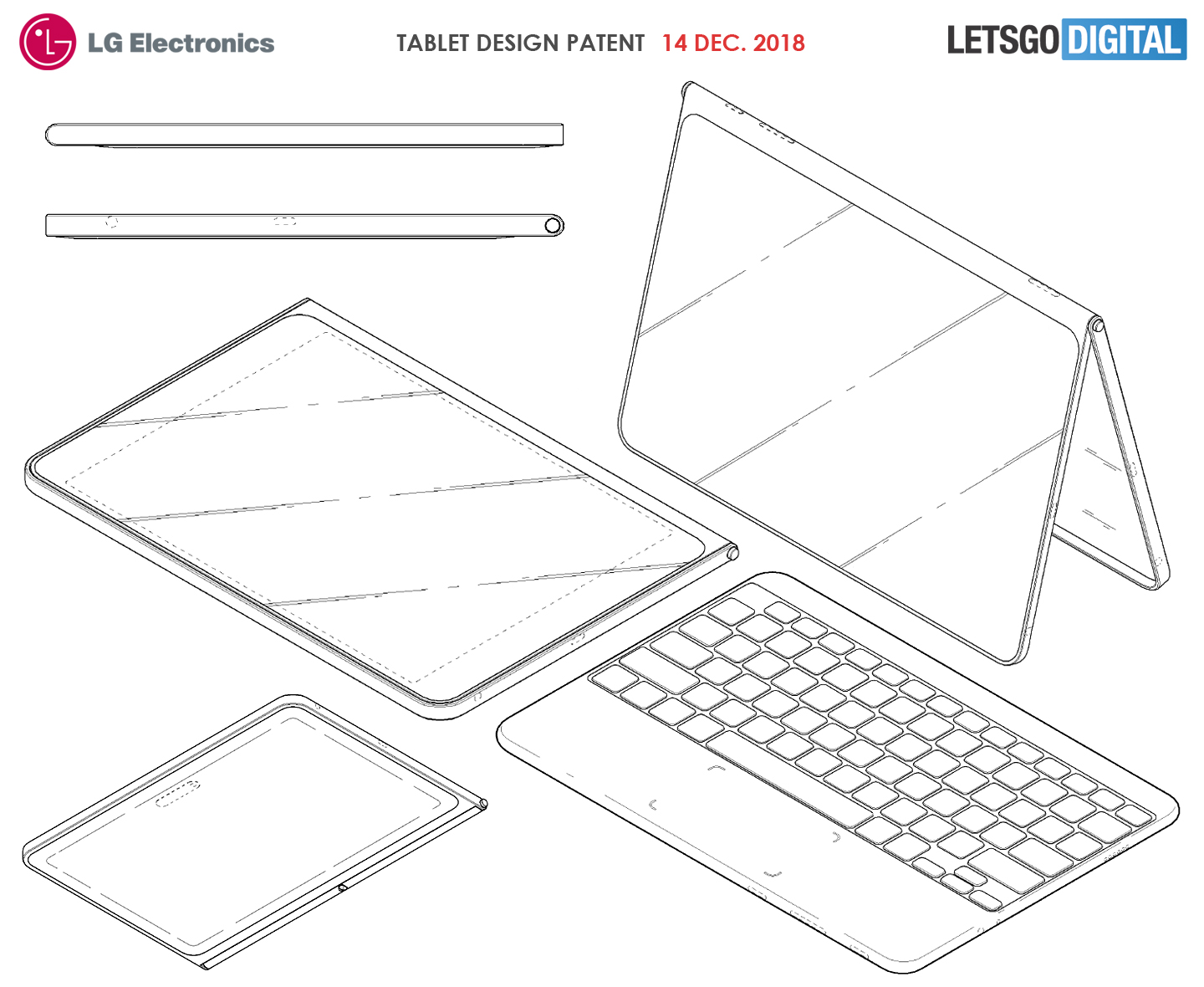 LG wireless keyboard
On the same day, KIPO published another design patent from LG Electronics. It is a wireless keyboard that can likely be used in combination with the tablet. The keyboard has the same rounded corners. In addition, the keyboard features a touch pad, which contributes to an intuitive operation. There are also several buttons on the side of the keyboard.
It is yet unknown when LG will release a new tablet. The patented design is most like a kind of successor to the LG Tab Book Duo, which was launched in 2015. This tablet also had a separate keyboard, which could easily be stored for on the go.
Although several Android tablets were released at MWC 2017, there were significantly less tablet introduced at MWC 2018. Although the Android OS has been improved for smartphones, little has been invested lately in creating a better tablet experience. Competitor Apple on the other hand, has integrated more tablet-specific features in iOS, making the iPad the nr 1 tablet in the world. We may see some new and refreshing Android tablets at MWC 2019.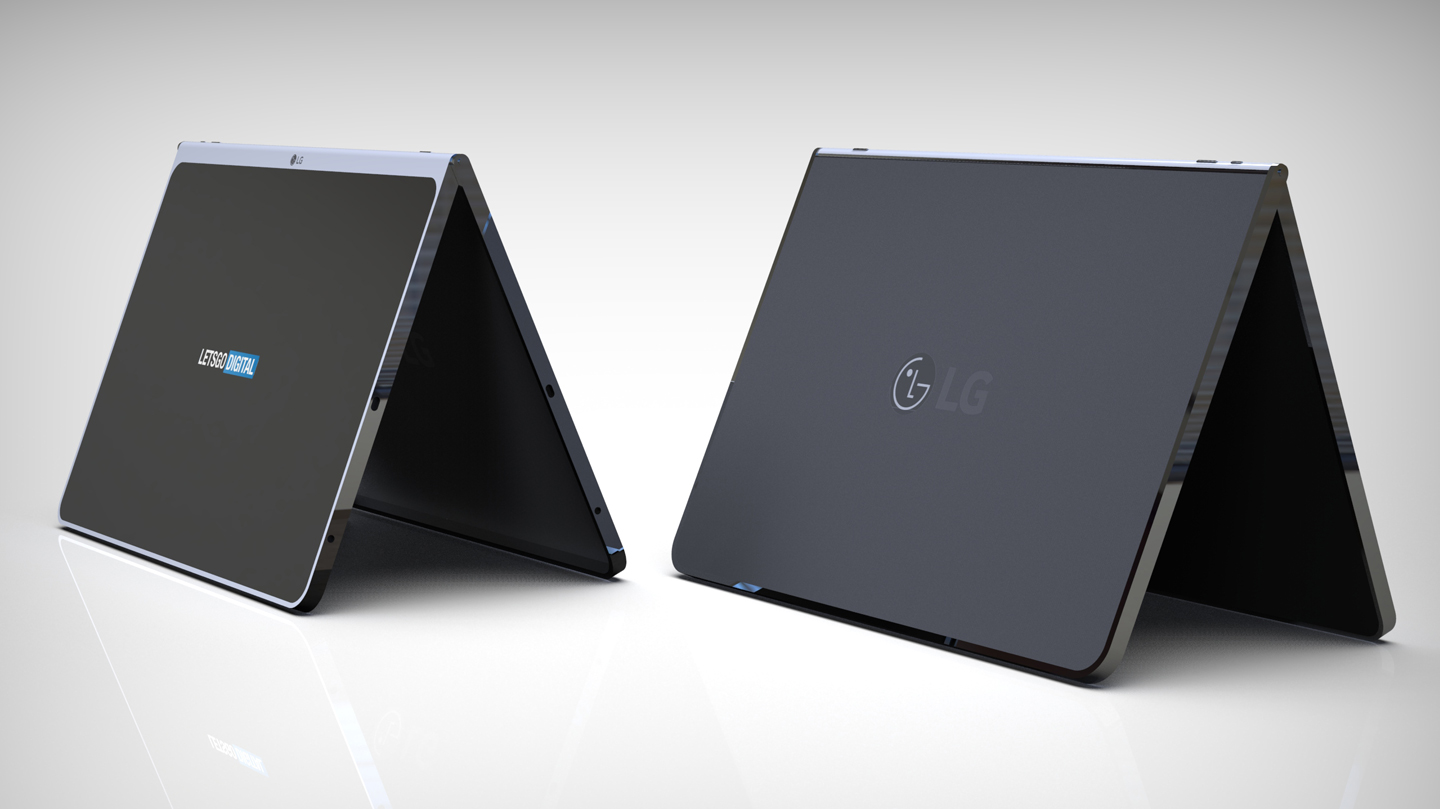 Here you can find the patent from LG Electronics: tablet and keyboard.
Note to editors: The 3D renders presented in this article are copyright protected. The pictures can be used for reproduction in any online publication if you add a credit source link to our website. Thank you very much for understanding.