Electronics giant LG has been producing desktop monitors for years, some of them are primarily developed for gamers. In addition, the company has some experience with tablets and laptops. In the past, LG has even released a desktop PC. A new patent application shows that the company may introduce a true gaming PC in the (near) future.

LG gaming PC
LG Electronics has filed a design patent with KIPO (Korean Intellectual Property Office) for a desktop housing. The patent has been approved and was published on December 19, 2018.
The design patent consists of seven sketches that show the desktop PC from all sides. It is a futuristic design, the housing is made of plastic material in combination with metal. A large round power button can be found at the front. At the top there is a handle, to easily pick up the device and take it with you on a LAN party or to visit a gamers meeting.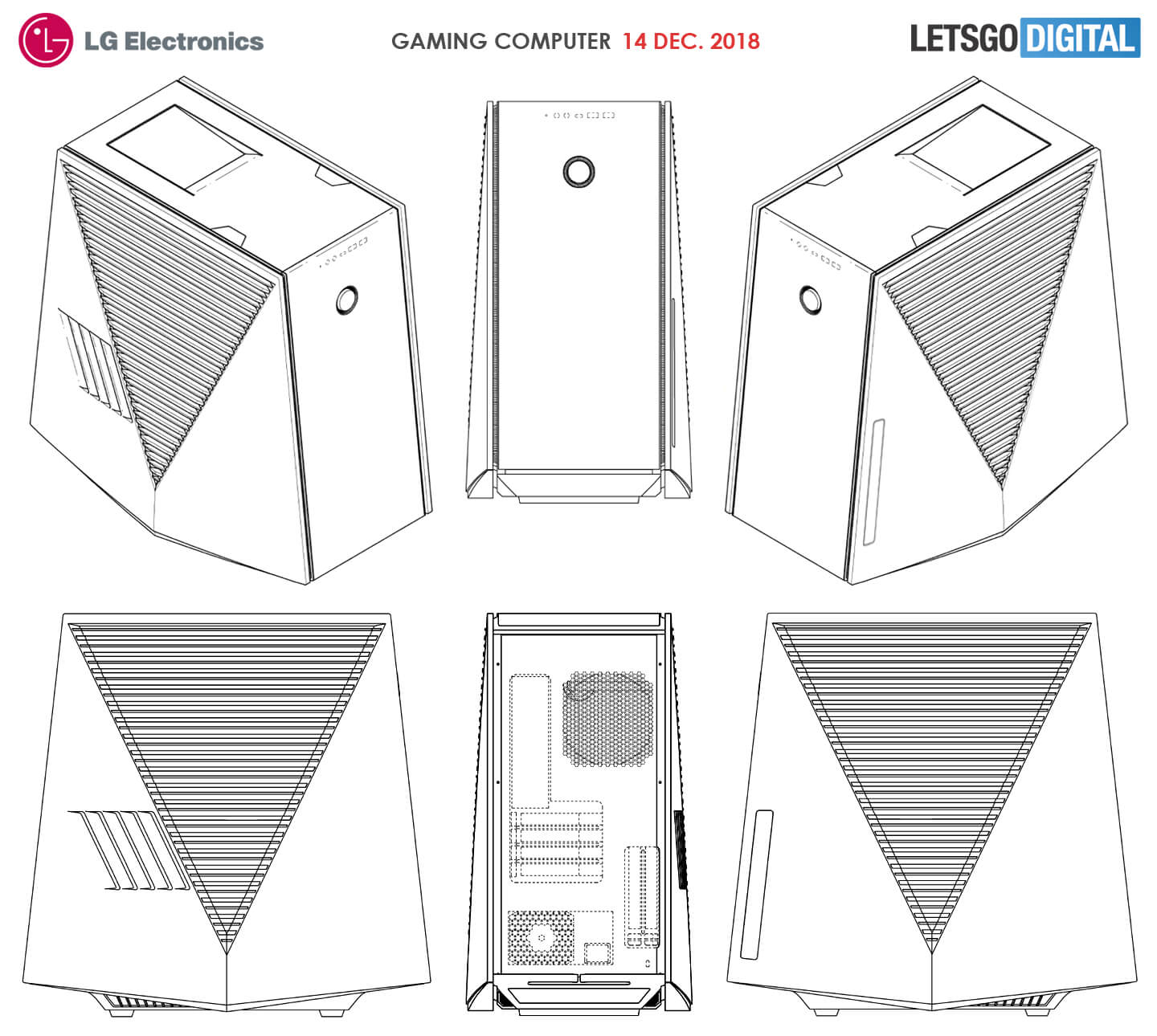 LG in the gaming industry
Gaming is a true trend. LG has released several curved monitors for the gaming industry this year, like the UltraGear with AMD Freesync technology and a 4K screen resolution. It is certainly not inconceivable that LG chooses to offer a total package, in the form of a monitor and a desktop PC.
At the beginning of this year, LG also introduced a new laptop at CES 2018, the LG Gram 2018 with a huge battery. The Korean manufacturer will for sure exhibit some new computer / gaming products at CES 2019. Whether the game PC will be part of the product announcements is hard to tell, we will have to wait a little longer as CES will begin January 8, 2019.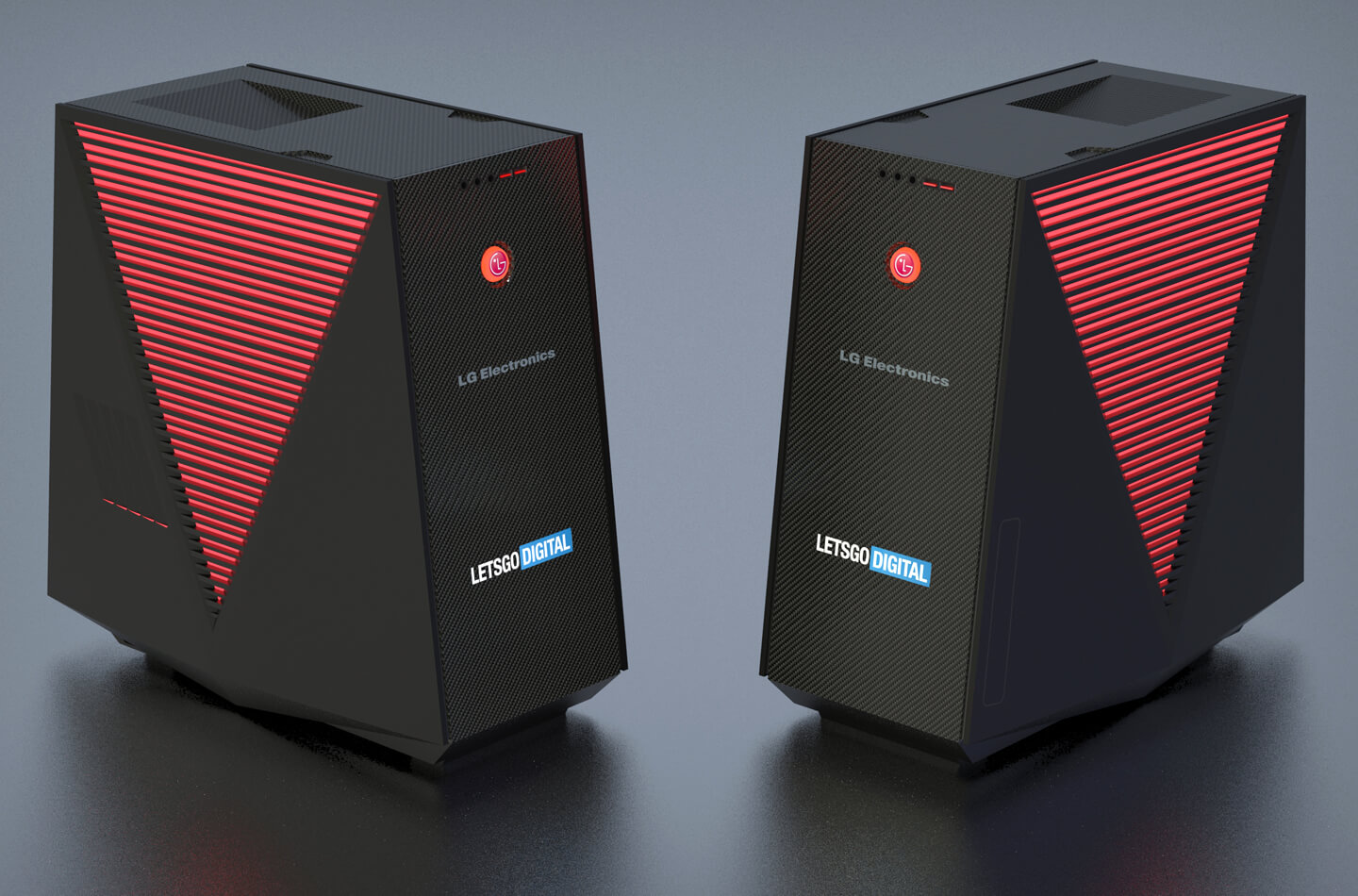 Here you can find the gaming PC patent from LG Electronics.
Note to editors: The 3D renders presented in this article are copyright protected. The pictures can be used for reproduction in any online publication if you add a credit source link to our website. Thank you very much for understanding.