Anton Cvelbar is an ambitious Slovenian product developer with some great ideas on how to make current consumer electronics more versatile and user convenient. As a true tech-lover with a passion to make things better he often asks himself: how can I improve this product. Earlier on, LetsGoDigital already featured various ideas from Anton, including a laptop with flexible screen, a computer mouse with numeric keypad, very slim built-in ear buds and a unique wrist phone. This time the Slovenian designer presents a multi-functional iPad case.
Unique to this iPad cover is the detachable mechanical keyboard and a special compartment to store the charging cable. This way, users can effortlessly carry the USB-C cable with them while on the go, making it much easier to charge the tablet when needed.
If you like this idea and you want to support this young and ambitious developer, make sure to check out Indiegogo as Anton started a fundraiser campaign.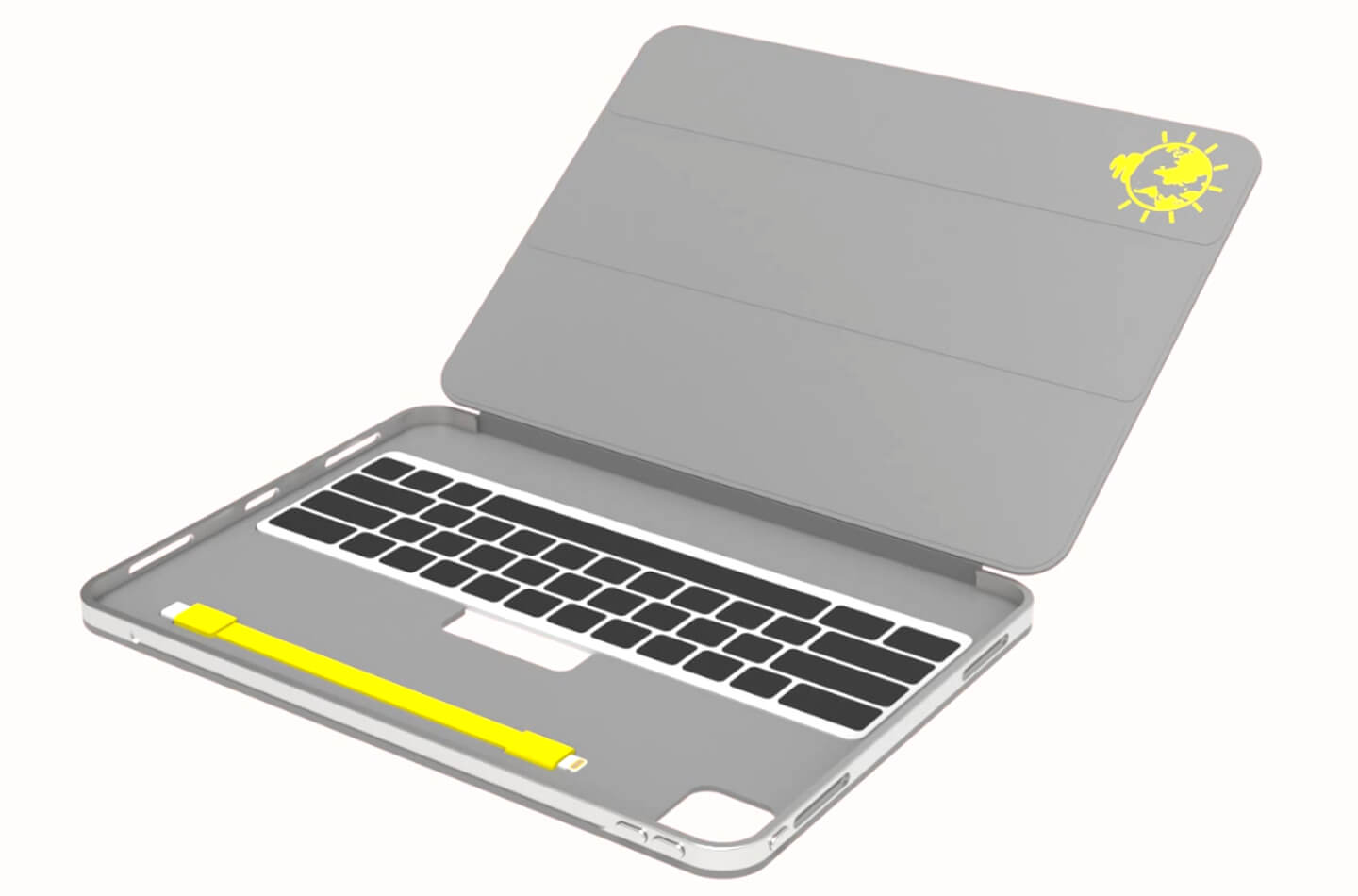 iPad cover with on-screen mechanical keyboard
The iPad case from Anton has a similar look and feel as the Smart Folio case from Apple. However, there are some notable differences that make this case more versatile than ever before.
Instead of a regular mechanical keyboard this iPad case offers a detachable mechanical keyboard that perfectly fits on the screen of the iPad and makes the keyboard glow in a dark environment. This way users can benefit from an on-screen mechanical keyboard that is holding place by a special screen protector with an edge.
In addition, the iPad case comes with a special compartment to store the USB-C cable. This will make it more convenient for users to carry the cable with them while on the go enabling them to charge their beloved tablet when needed.
Like with the current smart keyboard folio case it will be possible to snap the Apple Pencil 2 magnetically to the tablet. Thus, users have all the necessary accessories directly at hand.
If you want to support Anton's creative thinking visit Indiegogo to learn more about him. Also make sure to check out his YouTube channel for more stunning ideas.