Solid-state storage revolution is finally reaching full speed as we've got the PCIe 4.0 last year and NVMe drives suddenly became blazing fast. It's not like the SSDs of yesterday were crawling either. At speeds of 3500/2500 MB/s for sequential read and write they were no longer the bottleneck HDDs or even SATA SSDs appeared to be for every single PC or console for that matter. Nevertheless, technology is a lot like evolution itself – it never stops well evolving.
With the PCIe 4.0 introduced in almost all of the top mainboard models, NVMe manufacturers started to dish out compatible SSD models and there was a strange absence among names like ASUS and Corsair. It seems like Samsung is missing big on the latest trend as the Korean tech giant and largest memory-chip maker still hasn't released a single PCIe 4.0 SSD model.
This is about to change fast, as the company is getting up to speed with two new trademark filings. Actually, there is a third one but we'll talk about that later. Many of you might remember the 980 PRO NVMe that Samsung showed during CES 2020 and it's quoted speed of up to 7GB/s sequential read. It's all nice and dandy but Samsung is still using 2-bit MLC cells for its PRO line, which means it will be insanely expensive.
Hopefully, that speed will hit the mainstream market and more budget-oriented drives as Samsung has just filed a trademark for the names NVMe SSD 980 EVO and 980 QVO at the EUIPO (European Union Intellectual Property Office). This is a clear indication that the company will launch these drives later this year, along with the 980 PRO.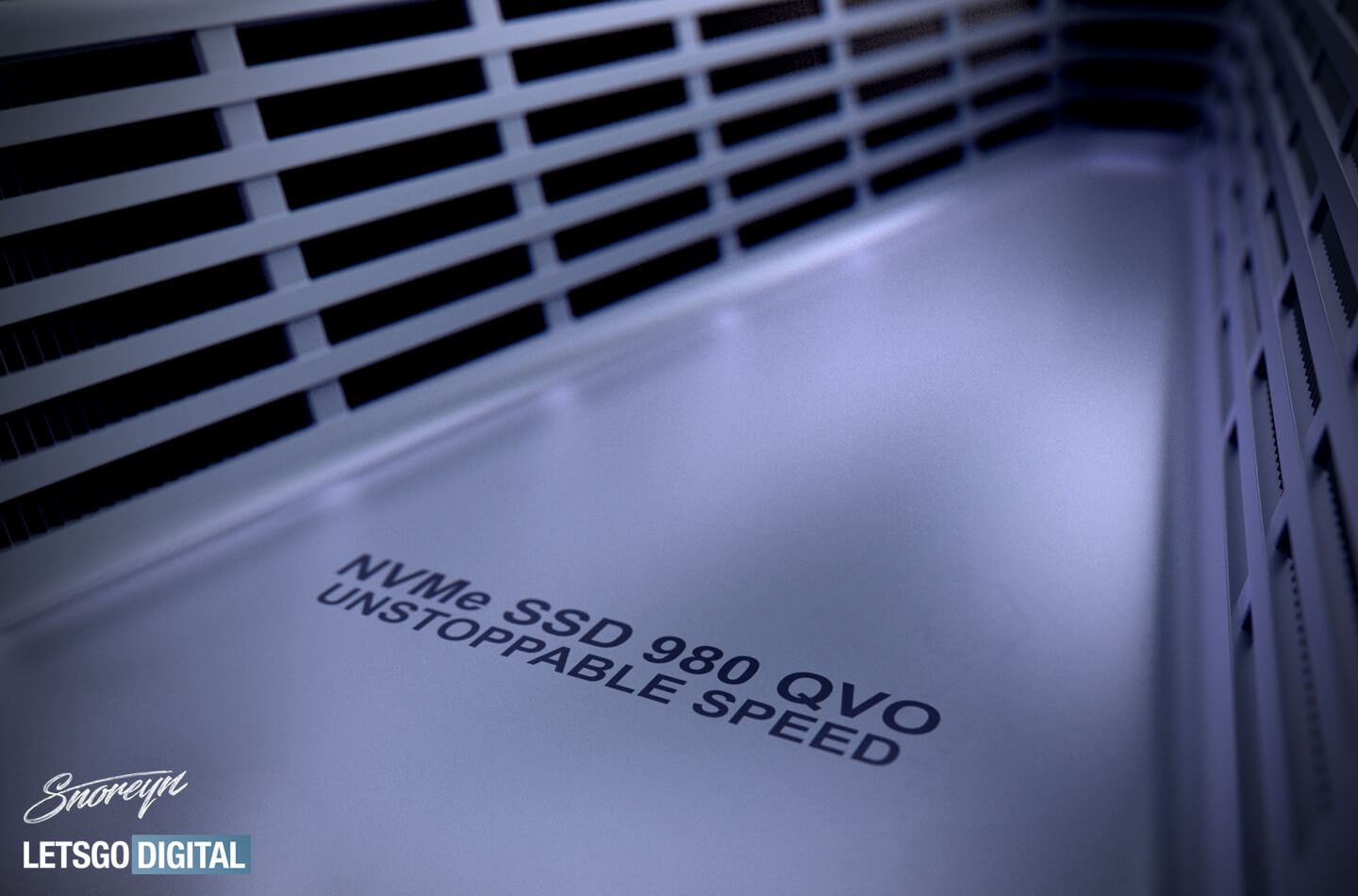 Unstoppable Speed
For all of you wondering if the two new models will be PCIe 4.0, this third trademark filing gives some hints. It was filed just yesterday on 30 January 2020. It's hard to imagine Samsung will bother to use such a bold name in its new SSD range if its indeed supporting the PCIe 4.0 interface.
Furthermore, If Samsung wants to get into the PCIe 4.0 game the company must use a distinguished name for its new SSDs. Sticking to the 9xx PRO, EVO, and QVO just won't do the trick. It's therefore very likely for the company to brand these new drives under the Unstoppable Speed moniker.
NVMe SSD 980 EVO
The EVO line is the solid middle ground for most consumers, still offering decent performance but using TLC-triple level cell technology cutting down costs of VNAND memory chips Samsung is using in these drives. To put it short – while MLC stores two bits of data in one cell, TLC stores three, thus allowing for bigger capacity at the exchange of longevity and speed to some extent.
If we extrapolate differences between previous generation 970 PRO and EVO drives and knowing the specs of the 980 PRO from the CES 2020, we can get some numbers for the performance of the 980 EVO NVMe. The speed difference is less than 10% for those drives and total bytes written value is half for the EVO vs PRO at 1TB capacity (600TB vs 1200TB) potentially cutting longevity of the drive, especially if you're writing big piles of small files often.
Now back to the 980 EVO. It won't probably get the same insane sequential read speed of 7GB/s but we can expect 5.5 or 6GB/s easily. This will still be twice as fast as the old PCIe 3.0 drives and yet won't undermine the PRO model. As for the total bytes written, this value is tied to the total memory chips used and will probably retain the numbers from the previous generation – 600TB for the 1TB model, 1200TB for the 2TB and etc.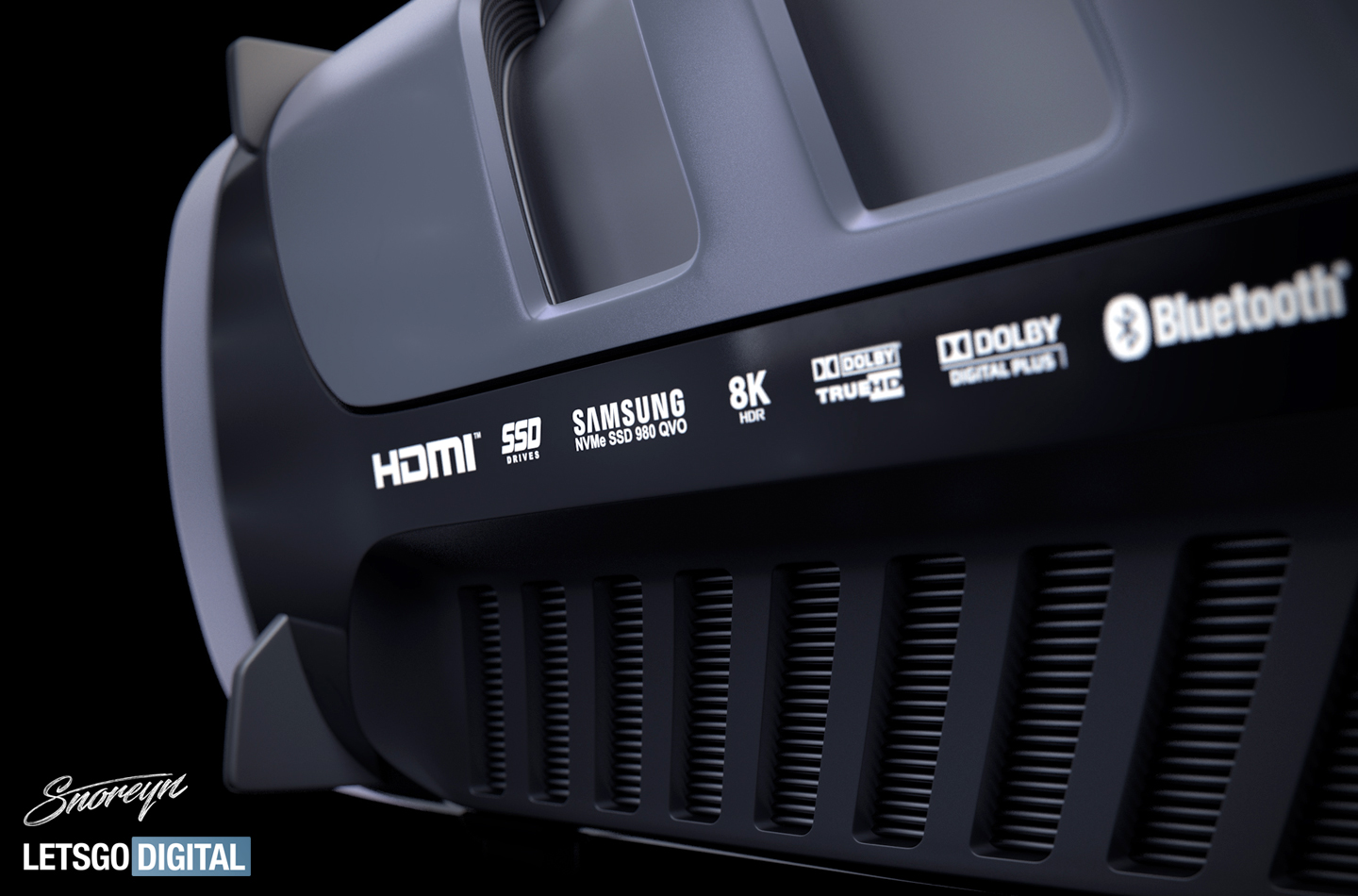 NVMe SSD 980 QVO
Samsung introduced the QVO range with the 860 QVO right before the start of 2019 and it seems like this technology is here to stay. As the name suggests, it uses quad-level-cell storing four bits of information in one cell. It's hard to imagine how exactly will the technology scale and perform with PCIe 4.0 speeds but probably it'll sit below the 980 EVO. QVO suffers more from speed drops and degradation over time but prices of these drives are as competitive as they can get.
The PlayStation 5 connection
The PCIe 4.0 introduction somehow coincided with the upcoming release of the next-generation consoles. We're expecting PlayStation 5 and Xbox Series X at the end of the year and it has already been announced that both consoles will use SSD storage. Various tech insiders suggested that the PS5 console will use NVMe SSD storage from Samsung and there is indeed a possible link.
The Unstoppable Speed trademark sounds like something you'll find written on a console box or the console itself. There's a reason for the 980 EVO and 980 QVO to be postponed and not make their appearance on CES 2020 too. It's highly unlikely for the PlayStation 5 to use the top tier 980 PRO, so it was safe for Samsung to display the drive and its specs.
If we have to put our money on it, we think that PlayStation 5 will opt for the cheapest possible option – namely the 980 QVO. It was the case in all previous generations – with PS4 using a cheap HDD, made by HGST, with the only purpose to offer a competitive end price for the console. It's safe to assume that if the PS5 in fact sports a Samsung SSD NVMe drive it will be of the QVO variety.
Price and availability
Pricing is always guesswork at this point but we can draw some conclusions by observing the competitors and Samsung's own NVMe drives of last year. MP600 by Corsair retails at $249.99 for 1TB while the Samsung 970 PRO is $349.99. This puts the possible price of the 980 PRO somewhere in this range, most likely near the top if not even surpassing it. Samsung announced that the NVMe SSD 980 PRO will be released in Q2 2020, with more information to follow soon.
As for the other two models, it's even harder to put a price tag on them, as QVO is still rather new and not used in PCIe 4.0 SSD until now and even the 860 QVO came only as a 2.5-inch SATA III drive. It currently costs around $149.99 for a terabyte, so the Samsung NVMe SSD 980 QVO won't be any cheaper than that.
Want to know more about the PlayStation 5? Upcoming Sunday, February 2, LetsGoDigital will launch an impressive PS5 video trailer – so stay tuned for more!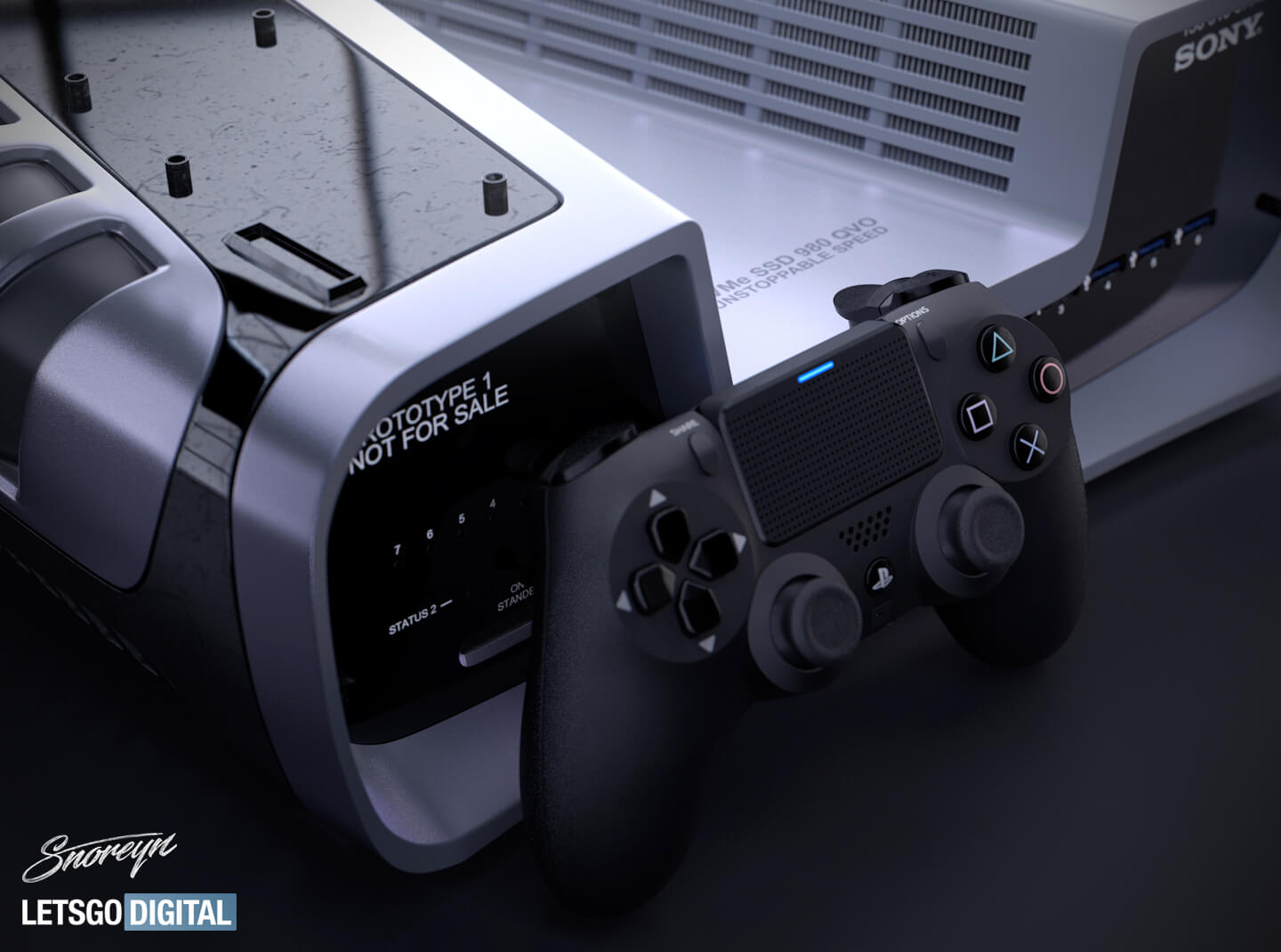 Take a look at the trademark for NVMe SSD 980 QVO, NVMe SSD 980 EVO and Unstoppable Speed.
Note to editors: All 3D renders presented in this publication are copyright protected and designed by Giuseppe Spinelli (alias Snoreyn) and licensed to LetsGoDigital. The product visualizations are based on a patent of the PS5 Development Kit, the end product may vary from this design. You can use this artwork for free, as long as you include a clickable source link into your story.  Thank you very much for understanding.