When it comes to buying a new smart TV, consumers have traditionally focused on two key points: how big it is, and how much it costs. These days, however, we're seeing increasing demand for UHD-quality TVs as consumers gain a better understanding of the features that really matter when it comes to increasing immersion. With that in mind, here's a handy rundown of features to consider before buying your next smart TV.

Premium TV with Color Volume
What it is: A standard for evaluating a TV's ability to produce accurate colors at all luminance levels. The higher the color volume, the better the TV will be at expressing vivid, accurate colors.
Why it matters: Manufacturers in the fiercely competitive TV industry are constantly exploring ways to deliver standout picture quality. The color volume measurement emerged as a way to evaluate a UHD (or 4K) TV's ability to produce immersive viewing experiences, focusing on how the TV performs under various lighting conditions. Color volume matters because if a depicted image exceeds a TV's peak luminance, it may appear washed out or faded, and the quality of the viewing experience suffers.
Samsung's QLED TVs, which feature a peak brightness of 1,500 to 2,000 nits, are the first displays to reaches 100 percent color volume. This means that in typical viewing environments, the TVs produce brighter and deeper colors that allow content to be displayed in the manner that producers intended. In addition, QLED TV's screen-coating technology reduces reflection by 98.5 percent, providing a more comfortable viewing experience even under strong sunlight or lighting.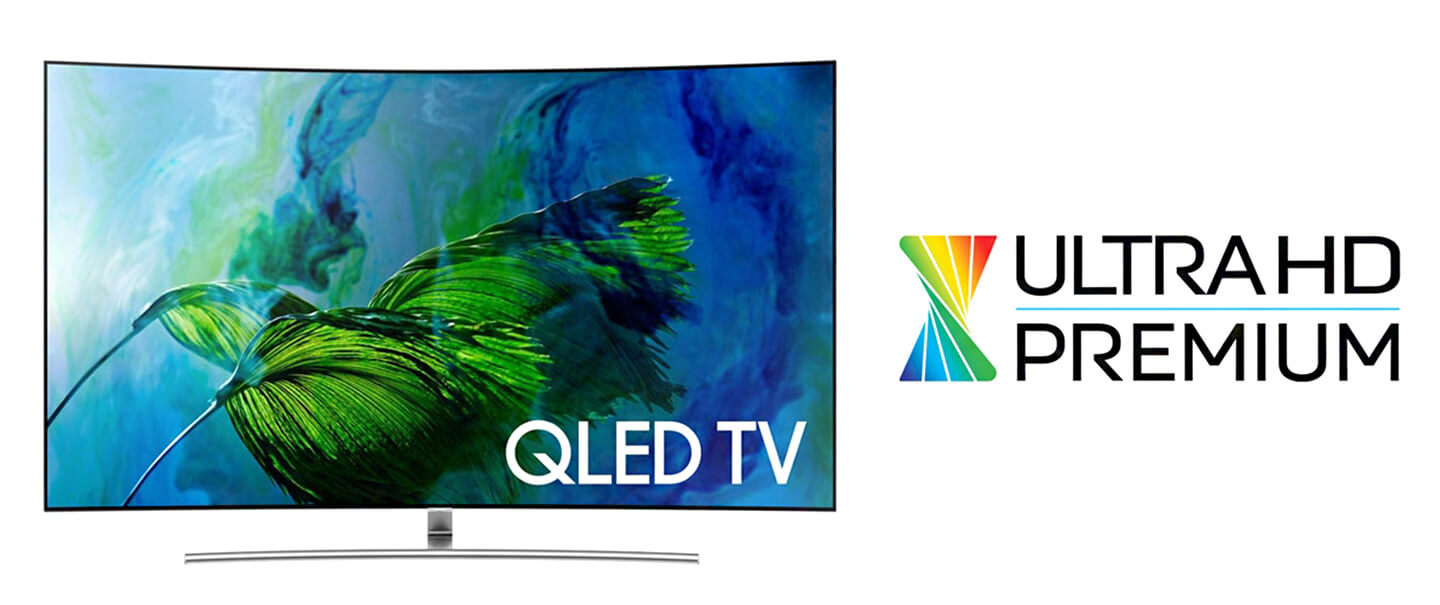 TV with High Dynamic Range
What it is: HDR, or 'High Dynamic Range' technology adds more color, brightness and contrast to content displayed on standard HD or UHD TVs.
Why it matters: HDR was introduced to provide whiter whites, blacker blacks, and colors that are more detailed and true-to-life. The difference between HDR and the preceding SDR (standard dynamic range) standard is night and day, as HDR allows details that might be lost in shadows or glare when depicted on an SDR TV to truly stand out.
Samsung QLED TVs come with support for the new open standard for HDR video, HDR10+. HDR10+ adds more dynamic range (the ratio of light and dark) to images to deliver greater contrast and more vibrant colors, and allows images to be enhanced on a scene-by-scene basis. The results are lifelike visuals that portray content precisely as the producer intended.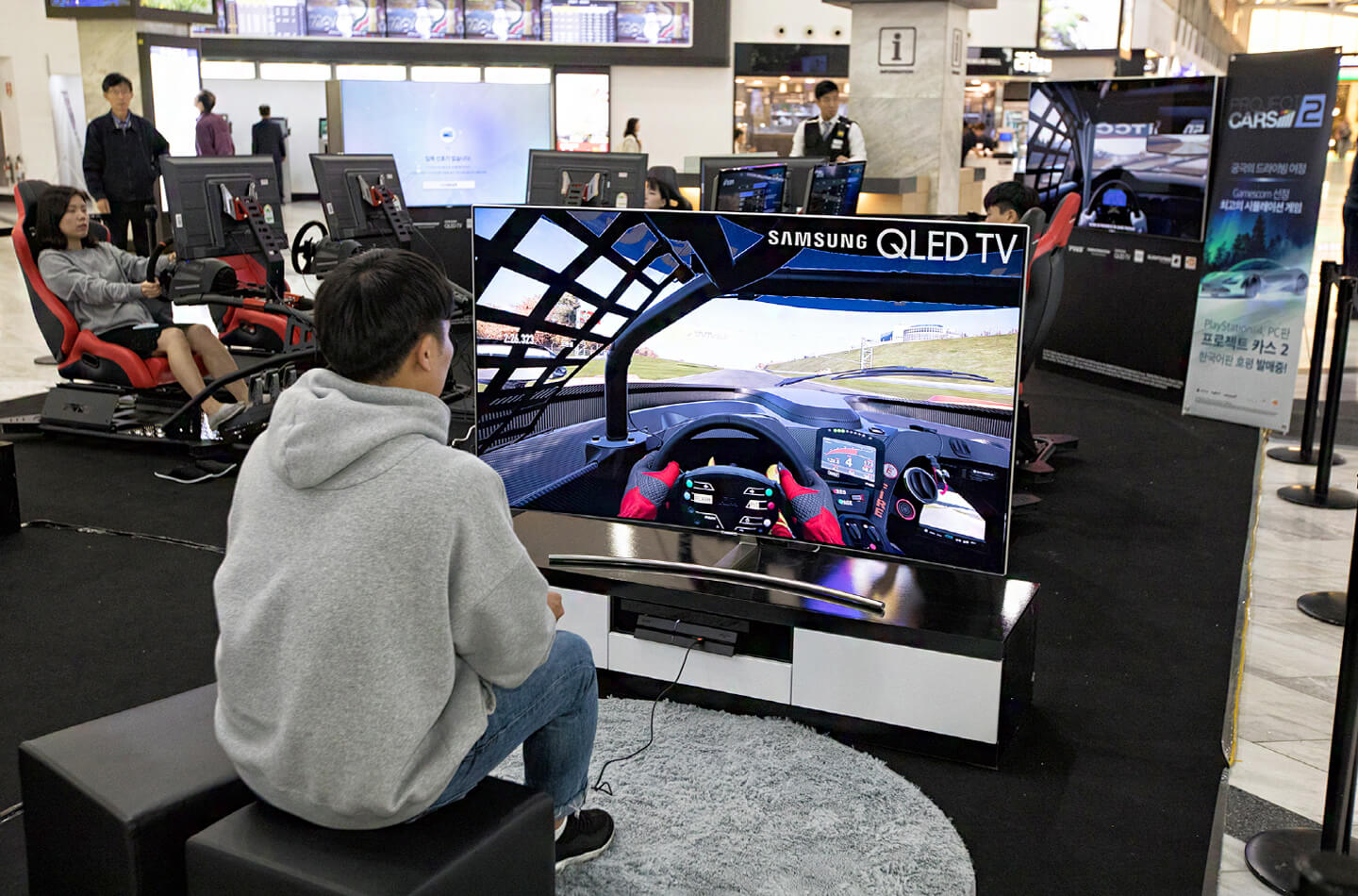 What is the Refresh Rate
What it is: A TV's refresh rate, expressed in hertz (Hz), is the number of times that an image on the screen is refreshed per second. The higher the hertz, the smoother the picture.
Why it matters: The standard refresh rate for TVs today is 60Hz, or 60 times per second, with 120Hz and 144Hz representing the higher end of the spectrum. TVs with high refresh rates generally provide more seamless visuals with minimal motion blur, creating more immersive viewing experiences. If you're a gamer, or you watch a lot of fast-paced action films, a TV with a high refresh rate may be just what you need to take your experience to the next level.
In addition to boasting a wide range of game-optimizing features including a short input lag (20-millisecond), three types of QLED TVs with the Q7, Q8 and Q9 models feature a 120Hz refresh rate that ensures seamless and fluid in-game visuals.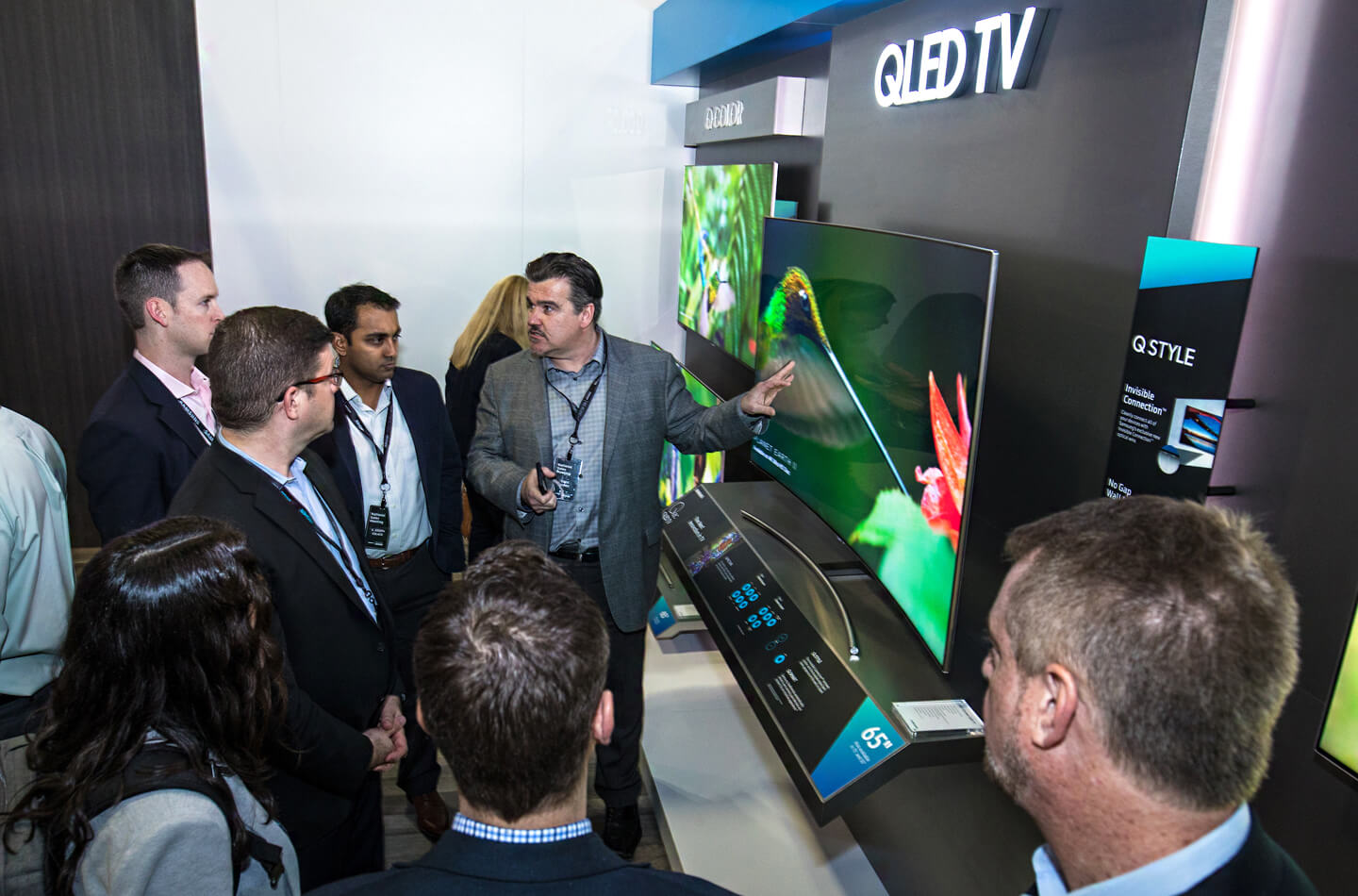 HDMI and other connections
What HDMI is: HDMI, short for 'High Definition Multimedia Interface', is an industry-standard, all-digital interface that transmits visual and audio data between devices such as TVs, streaming media and Blu-ray players, gaming consoles, and more.
Why it matters: Higher-quality HDMI cables generally support higher data transfer speeds (measured in gigabytes per second), providing more bandwidth to enjoy 4K UHD and HDR content. The manner in which a TV handles its HDMI and other connections can directly influence its setup, and the ease with which the device integrates into a living environment.
All QLED TVs are optimized to deliver 4K UHD content thanks to their support for HDMI 2.0. HDMI 2.0 makes it possible to increase frame rates and maximum bandwidth (to 18Gbps), and deliver high-resolution visuals, allowing for the transmission of 4K video at 60Hz with 32 audio channels (up from eight).
In addition to HDMI 2.0, QLED TVs feature a practically invisible optical cable that seamlessly connects to external devices via the HDMI, USB 3.0 and coaxial port-housing One Connect box. The result is a TV setup that's free of messy wires and truly designed for living.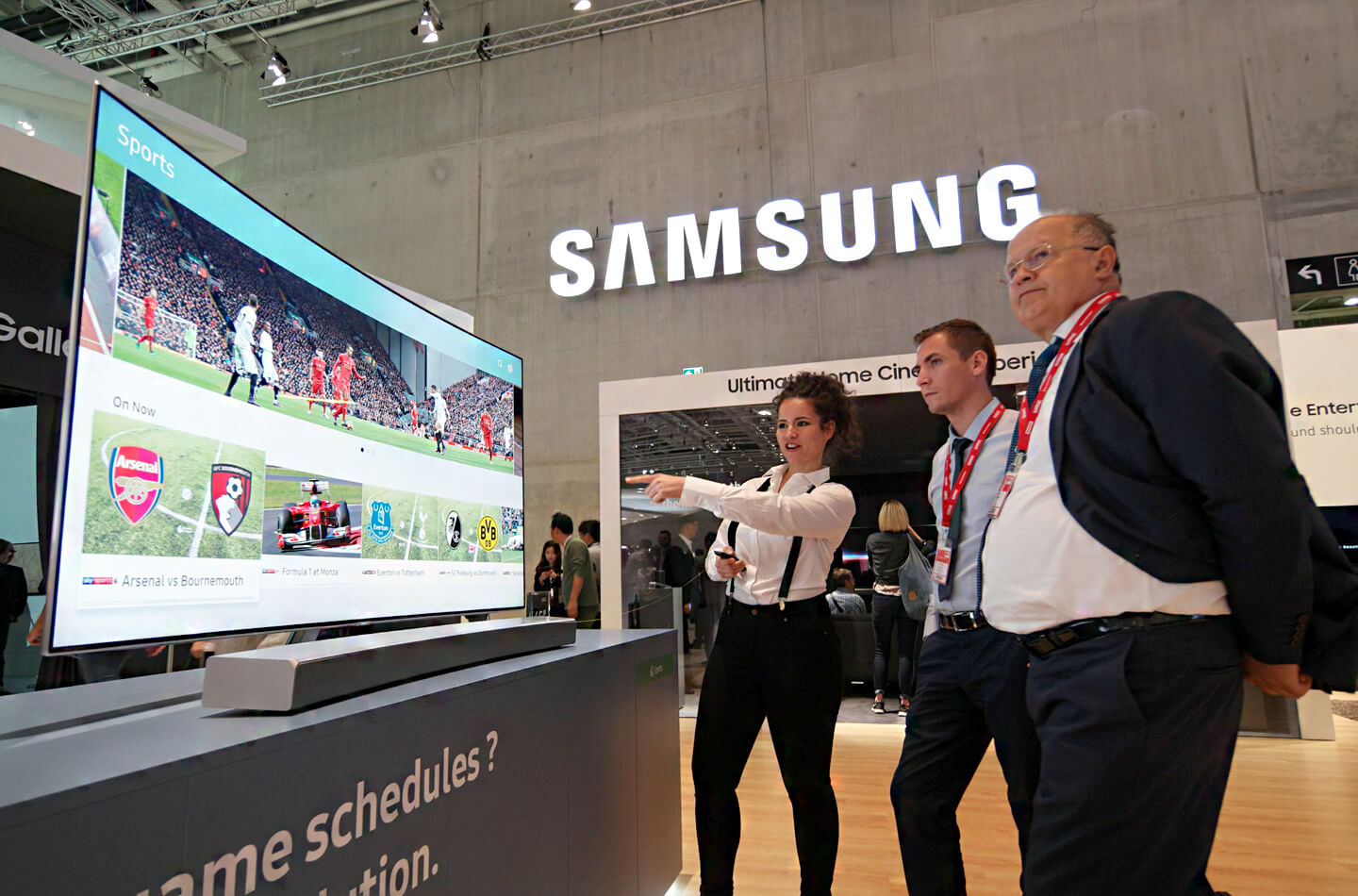 Smart TV
What it is: A 'Smart' TV is capable of connecting to the internet to allow users to stream video content, browse the internet, and run compatible TV applications.
Why it matters: Streaming shows and movies through over-the-top (OTT) services like Netflix has quickly become the new normal, with more and more people enjoying a wide range of dynamic entertainment via convenient apps. Smart TVs typically incorporate support for these services, offering users more freedom to enjoy their favorite content.
Samsung has equipped its premium QLED TVs with a range of smart apps, services and features that make it easy to enjoy high-quality UHD and HDR content. Particularly handy features include the TV PLUS app, which neatly organizes on-demand content in an interface that mirrors the channel menus of traditional cable or TV providers, and the One Remote, which allows you to manage your smart TV and other connected devices via a single, intuitive control.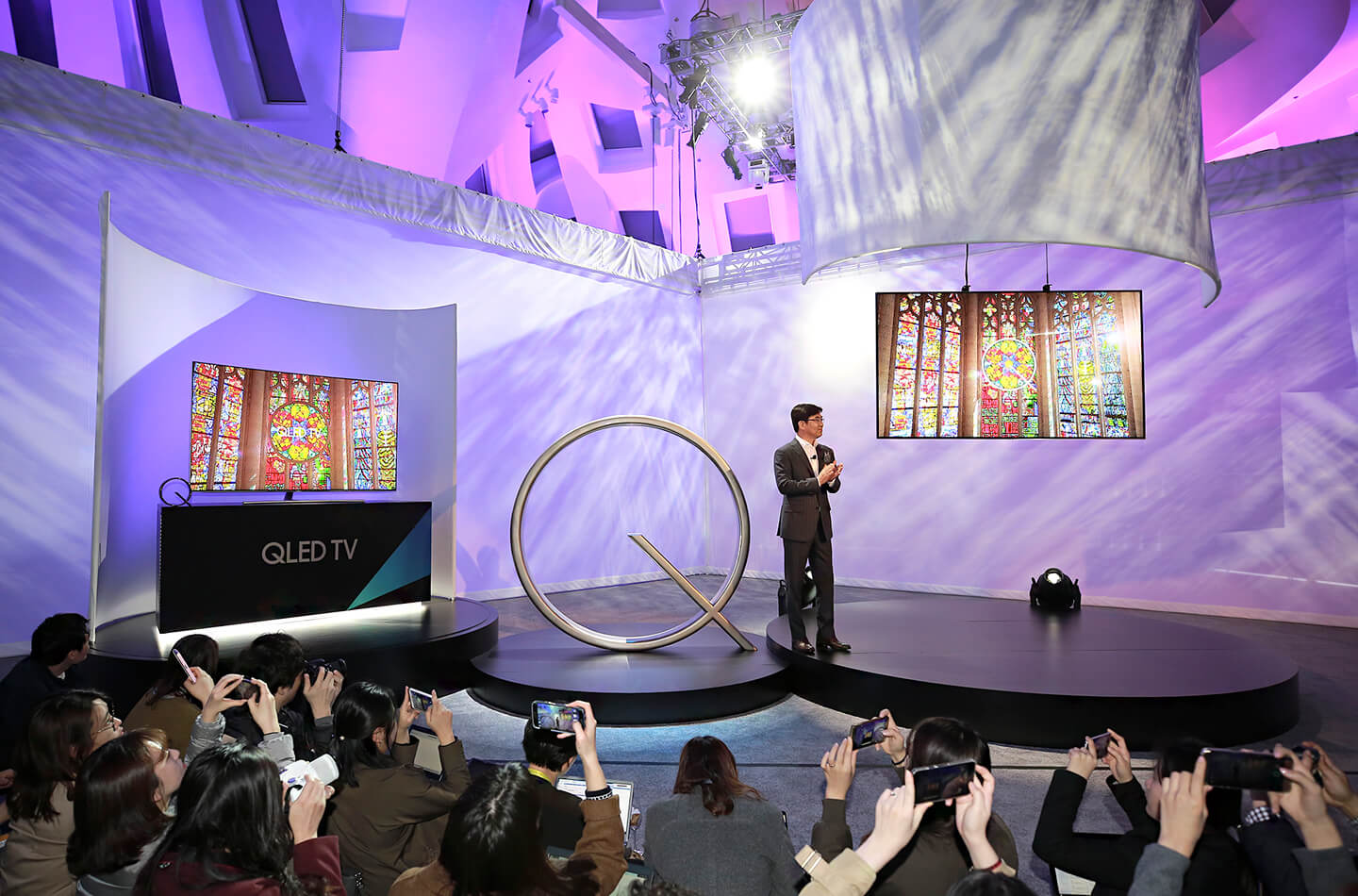 Durability
What you should expect: No TV will last forever, but these days you should typically expect anywhere from 7 to 10 years of reliable service from your new TV. The expected lifespan for a premium TV may be even longer.
What Samsung's TVs deliver: There are many factors that can ultimately prove detrimental to a TV's longevity, and burn-in may be chief among them. Burn-in is a form of permanent damage that's caused by leaving a static image on a screen for a long period of time. While image retention refers to any image that stays on a screen temporarily, burn-in lasts permanently, seriously affecting the lifespan of a television.
Samsung's QLED TVs are certified to be burn-in-free, thanks to their utilization of inorganic quantum dots. In fact, each is backed by a 10-year warranty against burn-in – a quality guarantee that recently expanded to global markets, and demonstrates Samsung's commitment to delivering premium performance with its premium TVs.