Yesterday Samsung announced their new 2018 QLED TV line-up in New York city. In additional to new screen sizes and an improved design, the televisions also offer enhanced functionality. Samsung has published a clear infographic, showing all new features of the 2018 TV models.

Samsung QLED 2018 TVs offer enhanced picture quality
To start with the picture quality, the new flagship model (Samsung Q9F) offers Direct Full Array backlighting technology, which adjusts the brightness of each dot to accurately illuminate the screen. The Samsung Q9F offers deeper contrast, with inky blacks and brilliant whites. Blooming an halo effects are also effectively reduced thanks to Direct Full Array technology.
In addition, the Samsung QLED 2018 TV series offer advanced anti-reflection technology, for a better viewing experience from almost any angle. Q Engine technology is also included in all 2018 TV models wider than 75-inches (also called Super Big Screens). This technology makes it possible to automatically upscale on-screen content to bright UHD levels. The premium QLED TVs can display crystal clear and detailed images, up to 2000 nit.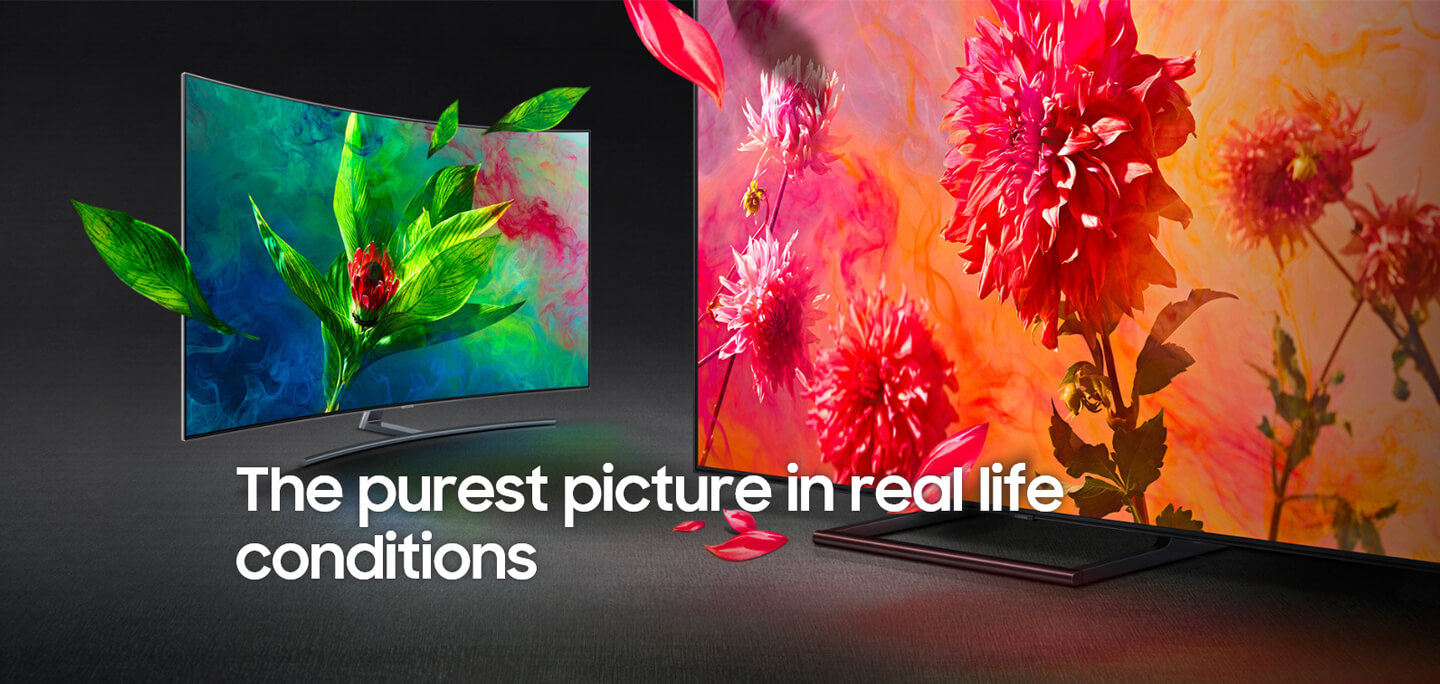 2018 QLED TV design features
When it comes to the design, two important changes are made. First of all, the addition of an Ambient mode. It´s an energy saving function that allows the TV to display images as well as real-time information, such as the weather or news, even when you're not watching TV.
Secondly, the 2018 QLED series include an One Invisible Cable Connection, a simple solution to eliminate cable clutter. One Invisible Connection integrates power cables and data lines that were previously separated, to allow the TVs to harmonize with their surrounding aesthetic. Users can simply connect all devices to a single box.

Intelligent features of the Samsung QLED televisions
For the first time, Samsung is integrating its Bixby intelligent voice assistant in the 2018 QLED TV lineup. Bixby allows users to use their voice to ask Bixby a question, issue a command and activate a range of useful functions, including simple controls over their TV and smart home appliances.
The new Samsung QLED TVs are also designed to seamlessly connect with SmartThings-compatible devices to offer users even greater control over their home's smart technology. In addition, the TVs' Universal Guide service curates content from the TV and connected sources to offer users a customized viewing experience that they can enjoy at any time.