Samsung has released a new line-up of QLED TVs in New York. The Korean company announced its 2018 models for the Q6, Q7, Q8 and Q9 series. In addition to delivering an improved image quality, the new models offer and ambient mode, SmartThings and a near-invisible cable. In addition, the flagship model from the Q9 series comes with Direct Full Array. Direct Full Array uses a panel with a series of tiny zones that independently adjust colour and brightness to deliver the deepest black levels and purest whites.

Samsung QLED TV models for 2018
In New York, Samsung highlighted details about its flagship QLED TV models and its expanded lineup of Ultra HD certified, Premium UHD and Super Big Screen TVs. With new design elements, enhanced picture quality and intuitive smart capabilities. In addition, the QLED 2018 flagship models offer Q Contrast and Direct Full Aray, both features we already discussed in November 2017.
Samsung demonstrated the new, improved features that enhance the TV-viewing experience for consumers. During the keynote presentation, Samsung Electronics President of Visual Display Jonghee Han and other executives explained how the 2018 flagship TV line offers an enhanced home entertainment experience, meant to remove barriers to setting up and displaying the TV and streamlining access to content.
President Jonghee Han said: With our 2018 TV lineup, we are changing the definition of visual display to Intelligent Displays. Designed for total immersion and to enhance the daily lives of consumers everywhere, all while being incredibly easy to use, the new Samsung QLED TV lineup provides users with the best viewing experience.
The First Look New York event featured an exhibition for guests to experience the 2018 product lineup and its features hands-on through a series of zones and displays.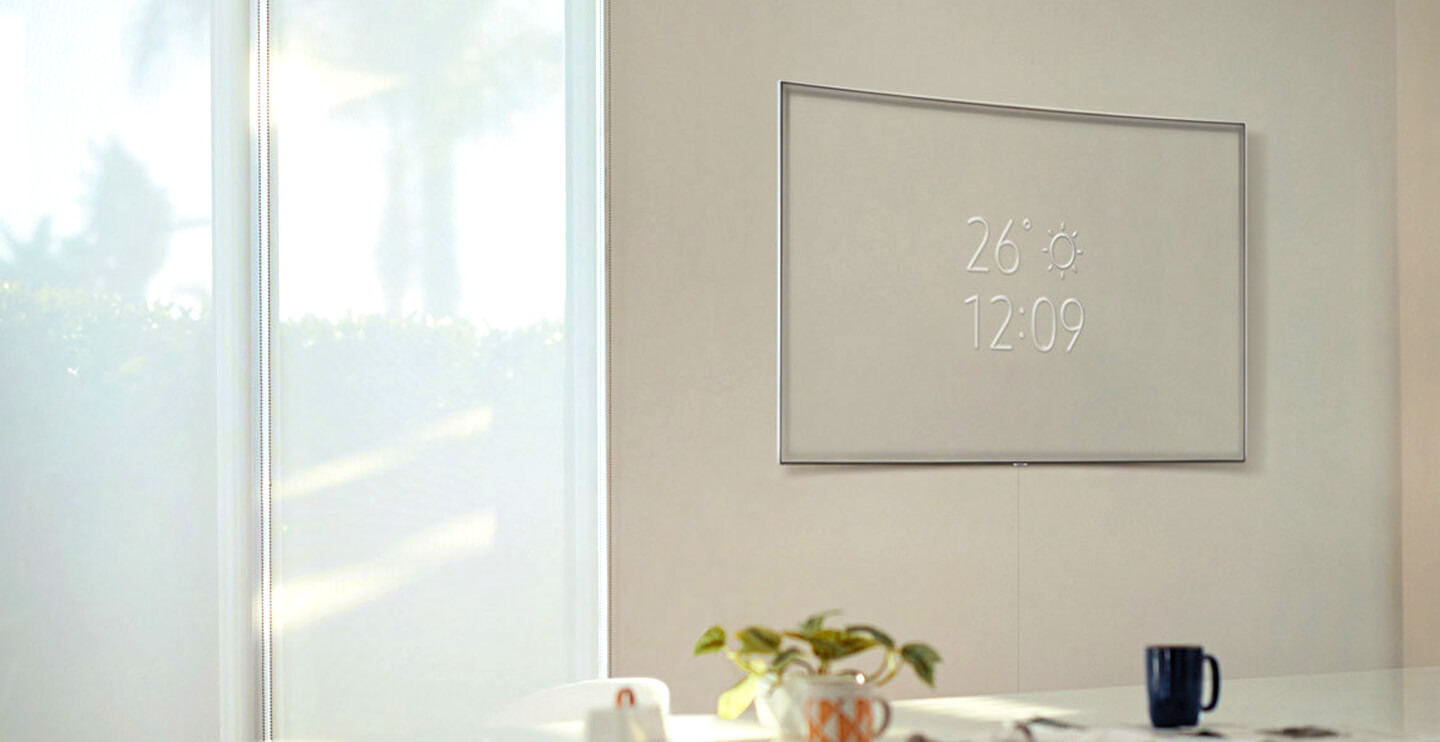 New features of the 2018 QLED TV line-up
Ambient mode does away with the black screen and provides useful information throughout the day, even when consumers aren't actively watching movies and TV. It can play music as well as display news headlines, traffic reports, and weather updates. Ambient Mode can mimic the pattern on the wall behind the TV to create a special visual effect in which the TV blends seamlessly into the wall.
The new One Near-Invisible cable is a single slim optical cable that combines both consumer's power and AV data to the TV. Available up to 15 meters (5 meter is standard included with a QLED TV purchase), it frees consumers from having to place their TV near data or power outlets.
The Samsung QLED line's smart capabilities offer new ways to set up the television and find content. Effortless Login uses the new SmartThings app to drastically reduce the time it takes to set up a new TV. The new Universal Guide enables consumers to navigate across supporting streaming services and live TV through one intuitive menu. And with Samsung's new SmartThings consumers can intelligently interact with their TV and a multiple of other devices through the SmartThings app.
With Samsung's intelligence platform, Bixby, consumers can use voice commands to bring up their favorite shows and control compatible devices. The intelligent voice assistant in the new 2018 QLED television makes it easy to search for things, flip channels, or even ask questions about the weather with your voice. Just click voice recognition on your remote or mobile, and new 2018 QLED TV is at your command.
The Korean compan also released a series of new home theater systems, including the Samsung HW-N950 and HW-N650 Cinematic soundbars, the HW-NW700 Sound+ soundbar and the VL550 speaker.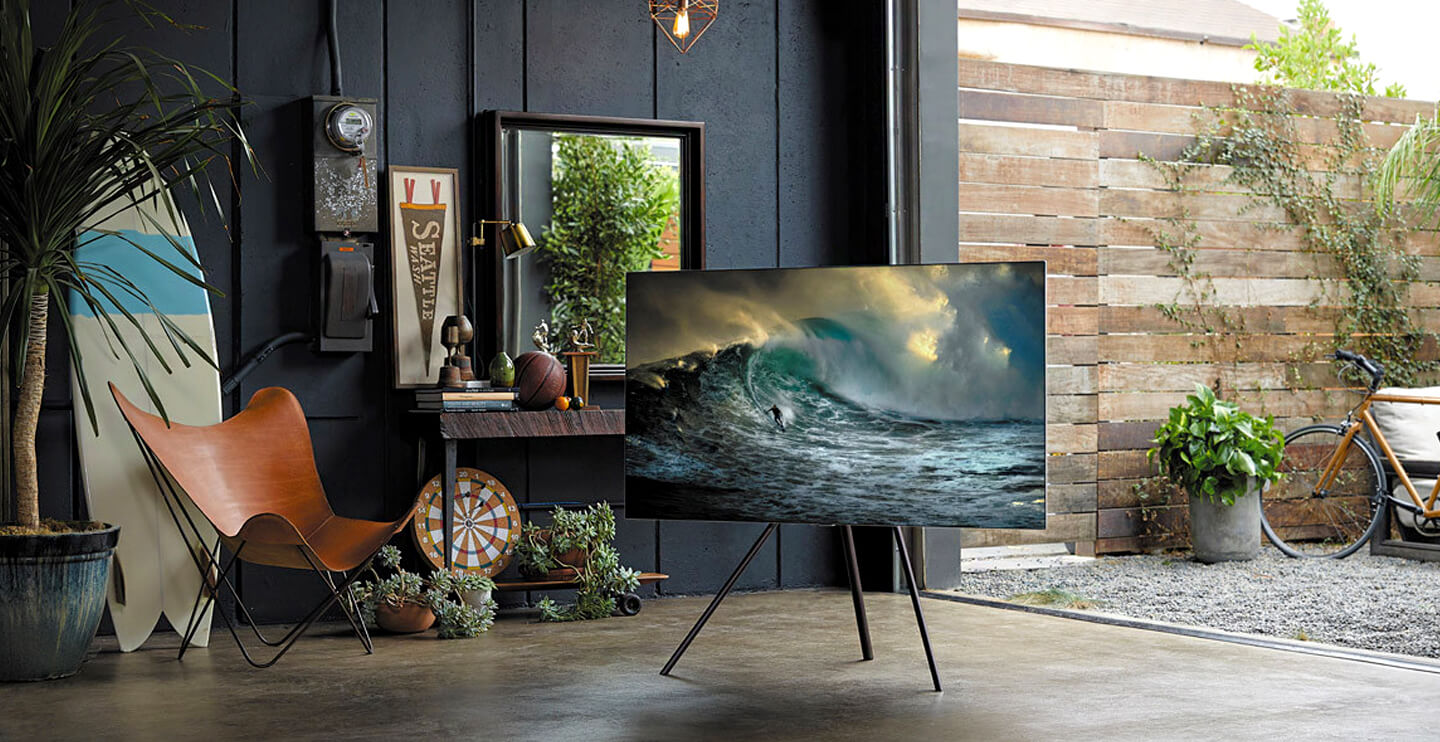 Samsung 2018 TV models
The 2018 home entertainment line will be available in stores beginning March 2018. The newly released Samsung TV models include QLED TVs, Premium UHD TVs and the Standard UHD TVs: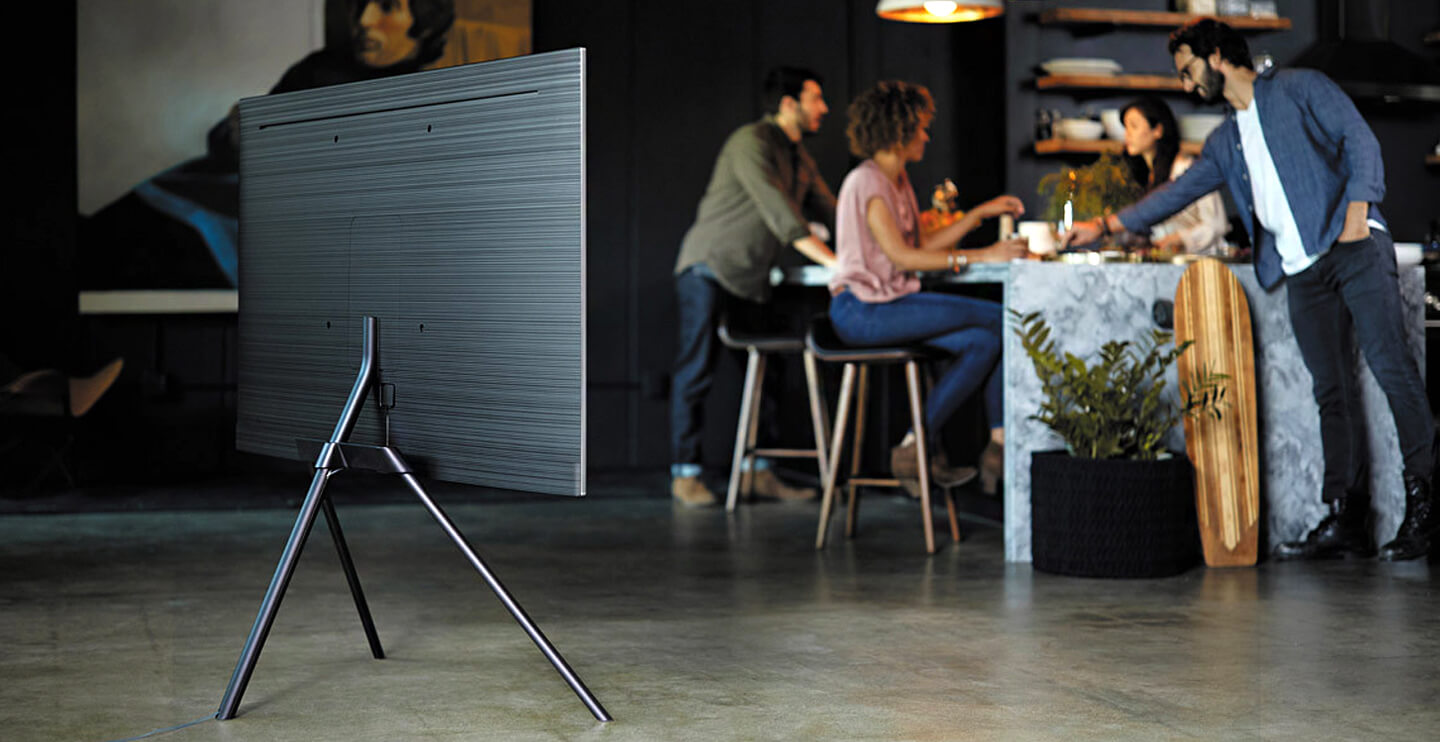 QLED TV models
• Samsung Q9F 75-inch flat panel QLED TV (EU)
• Samsung Q9F 65-inch flat panel QLED TV (EU/US)
• Samsung Q9F 55-inch flat panel QLED TV (EU)
• Samsung Q8F 65-inch flat panel QLED TV (EU/US)
• Samsung Q8F 55-inch flat panel QLED TV (EU)
• Samsung Q8C 65-inch curved QLED TV (EU)
• Samsung Q8C 55-inch curved QLED TV (EU)
• Samsung Q7F 75-inch QLED TV (EU)
• Samsung Q7F 65-inch QLED TV (EU/US)
• Samsung Q7F 65-inch curved QLED TV (US)
• Samsung Q7F 55-inch QLED TV (EU)
• Samsung Q6F 82-inch flat panel QLED TV (EU)
• Samsung Q6F 75-inch flat panel QLED TV (EU/US)
• Samsung Q6F 65-inch flat panel QLED TV (EU/US)
• Samsung Q6F 55-inch flat panel QLED TV (EU)
• Samsung Q6F 49-inch flat panel QLED TV (EU)

Premium UHD TVs
• Samsung NU8500 65-inch Premium Curved UHD TV (EU/US)
• Samsung NU8500 55-inch Premium Curved UHD TV (EU/US)
• Samsung NU8000 82-inch Premium UHD TV (EU/US)
• Samsung NU8000 75-inch Premium UHD TV (EU)
• Samsung NU8000 65-inch Premium UHD TV (EU/US)
• Samsung NU8000 55-inch Premium UHD TV (EU/US)
• Samsung NU8000 49-inch Premium UHD TV (EU/US)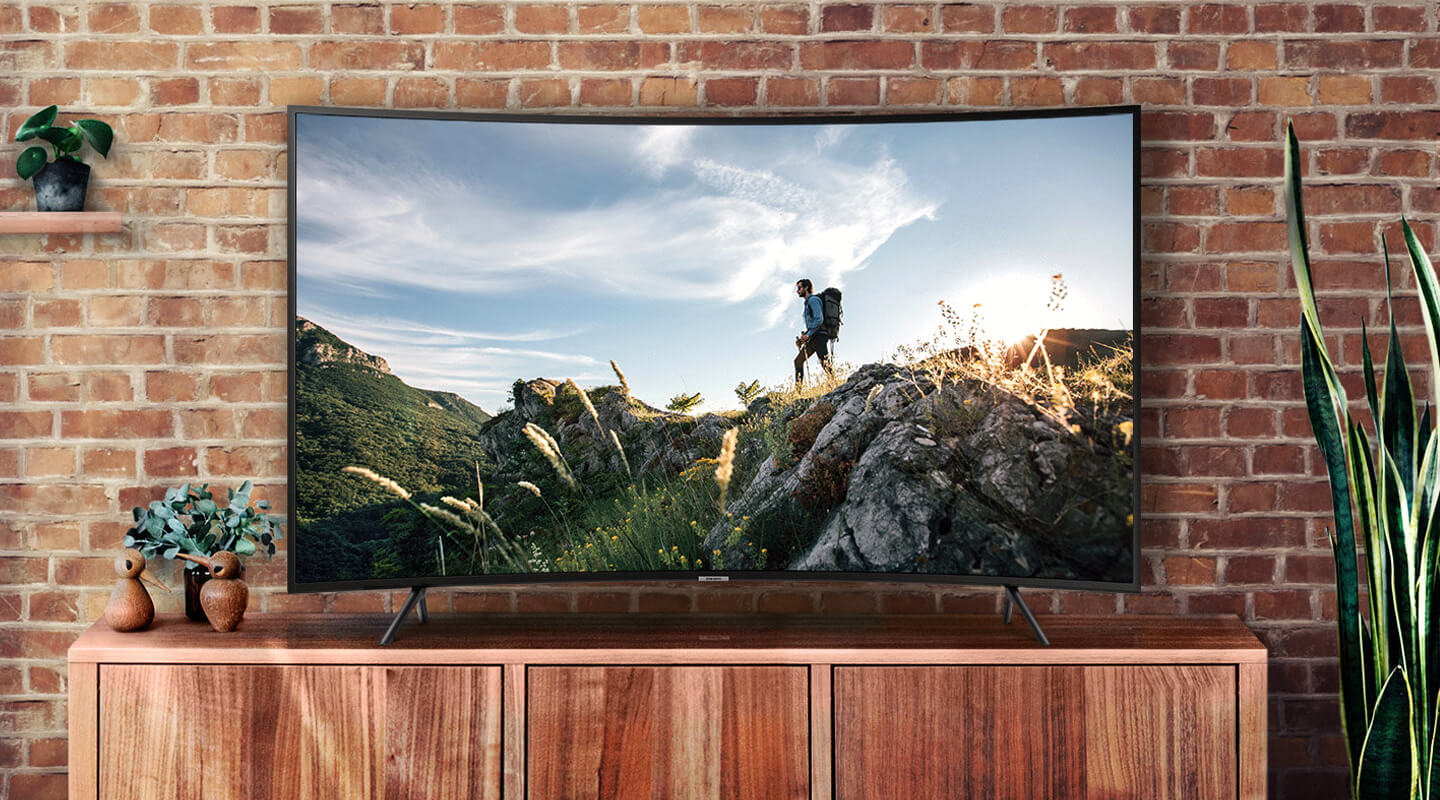 4K Ultra HD TVs
• Samsung NU7500 65-inch LCD LED TV (EU)
• Samsung NU7500 55-inch LCD LED TV (EU)
• Samsung NU7500 49-inch LCD LED TV (EU)
• Samsung NU7400 65-inch LCD LED TV (EU)
• Samsung NU7400 55-inch LCD LED TV (EU)
• Samsung NU7400 50-inch LCD LED TV (EU)
• Samsung NU7400 43-inch LCD LED TV (EU)
• Samsung NU7300 65-inch Curved LCD LED TV (EU/US)
• Samsung NU7300 55-inch Curved LCD LED TV (EU/US)
• Samsung NU7300 49-inch Curved LCD LED TV (EU)
• Samsung NU7100 75-inch LCD LED TV (EU)
• Samsung NU7100 65-inch LCD LED TV (EU/US)
• Samsung NU7100 55-inch LCD LED TV (EU/US)
• Samsung NU7100 49-inch LCD LED TV (EU)
• Samsung NU7120 43-inch LCD LED TV (EU)
• Samsung NU7120 40-inch LCD LED TV (EU)