At the beginning of this year LG showed a prototype of a 65-inch rollable TV at CES 2018. This groundbreaking television is reportedly being put to market in 2019. Of course, competitor Samsung can't lag behind. A recently published patent unveils that we may soon see a very stylish rollable TV from Samsung.

Samsung rollable TV rolls side-ways
Samsung Electronics has filed a patent with USPTO for a 'rollable display device'. The patent was published on 25 December 2018. Samsung's rollable TV has a completely different design than that of LG. Samsung's design can roll-out to the left and right instead of upwards.
The Samsung TV has a stylish lifestyle design which you can easily place in any desired location and just as easily roll up again for transport. The television with flexible display is supported by a stand, which is placed vertically in the middle. This keeps the screen nice and flat, to avoid any image distortion. A very ingenious design.
A housing with a roller is placed on both sides of the flexible display. The system works a bit like a roller blind. The rollable TV from Samsung has been designed in such a way that the stand is perfectly stored between the two housings when you roll-in the device.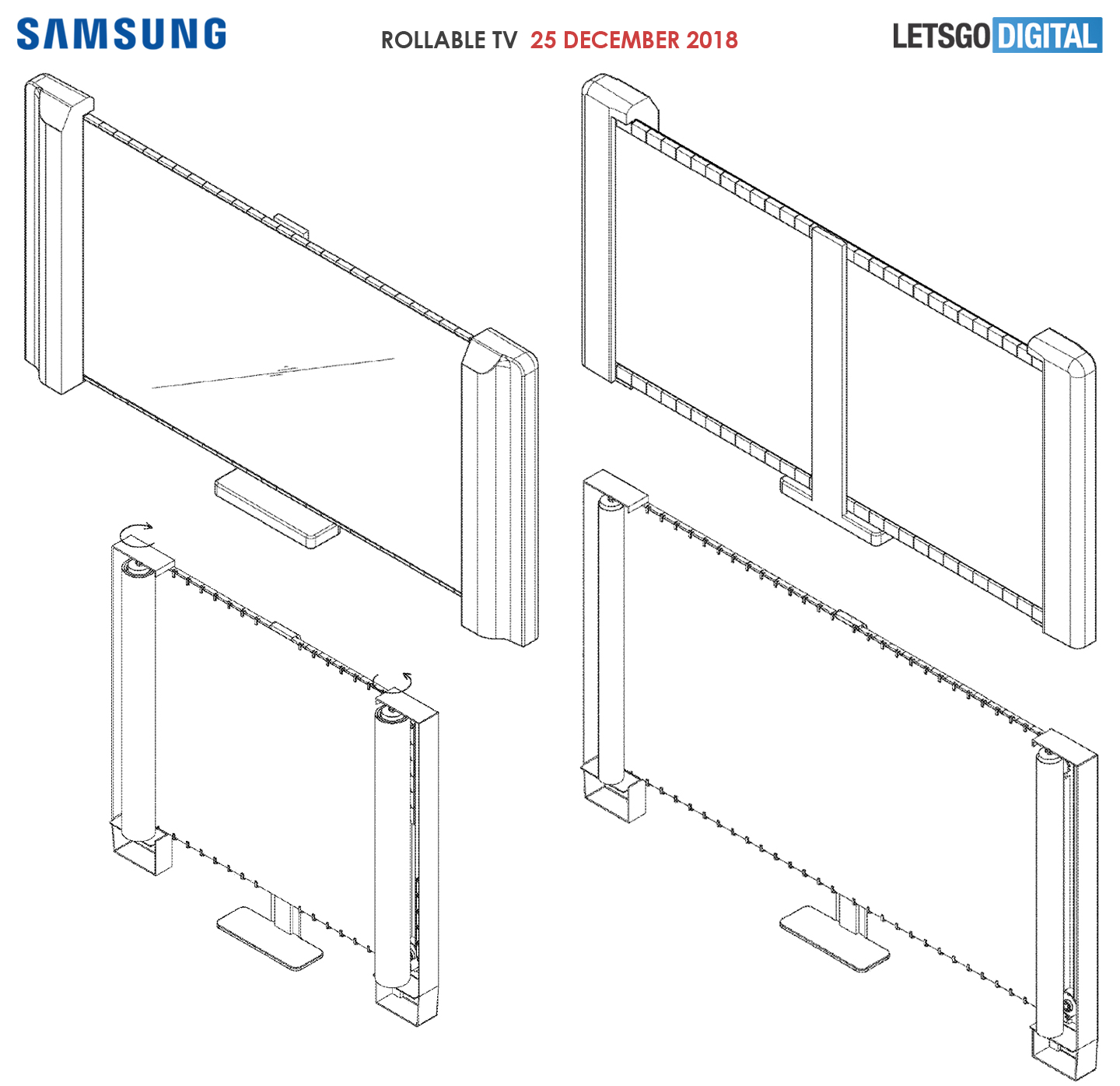 Samsung TV with rollable display
Display manufacturers such as Samsung and LG have invested a lot of time and money in the development of flexible displays in recent years. If LG will actually launch their first rollable TV in 2019, it will definitely not take long for Samsung to a least show a prototype of their version of a roll-up television.
The CES will start on 8 January 2019. During this event Samsung will undoubtedly put their latest TV innovations on display. Not much later, SID Display Week 2019 will take place, here the Korean manufacturer will be present too, to demonstrate the latest display developments.
Here you can find the patent of the Samsung rollable TV.