Two months ago the Apple Watch 6 was released, an advanced smartwatch with an oxygen saturation meter, an improved always-on altimeter and updated hardware. Is this smart watch not luxurious enough for you yet? The Russian Caviar comes with a golden alternative!
Caviar is known for decorating existing smart devices – such as smartphones and smartwatches – with the most durable and rare materials, including gemstones and gold. Apple and Samsung products are often used as a basis.
Caviar's exclusive Apple Watch 6 comes in a limited edition. Four models are available, with prices ranging from $ 3,980 to $ 45,080 USD.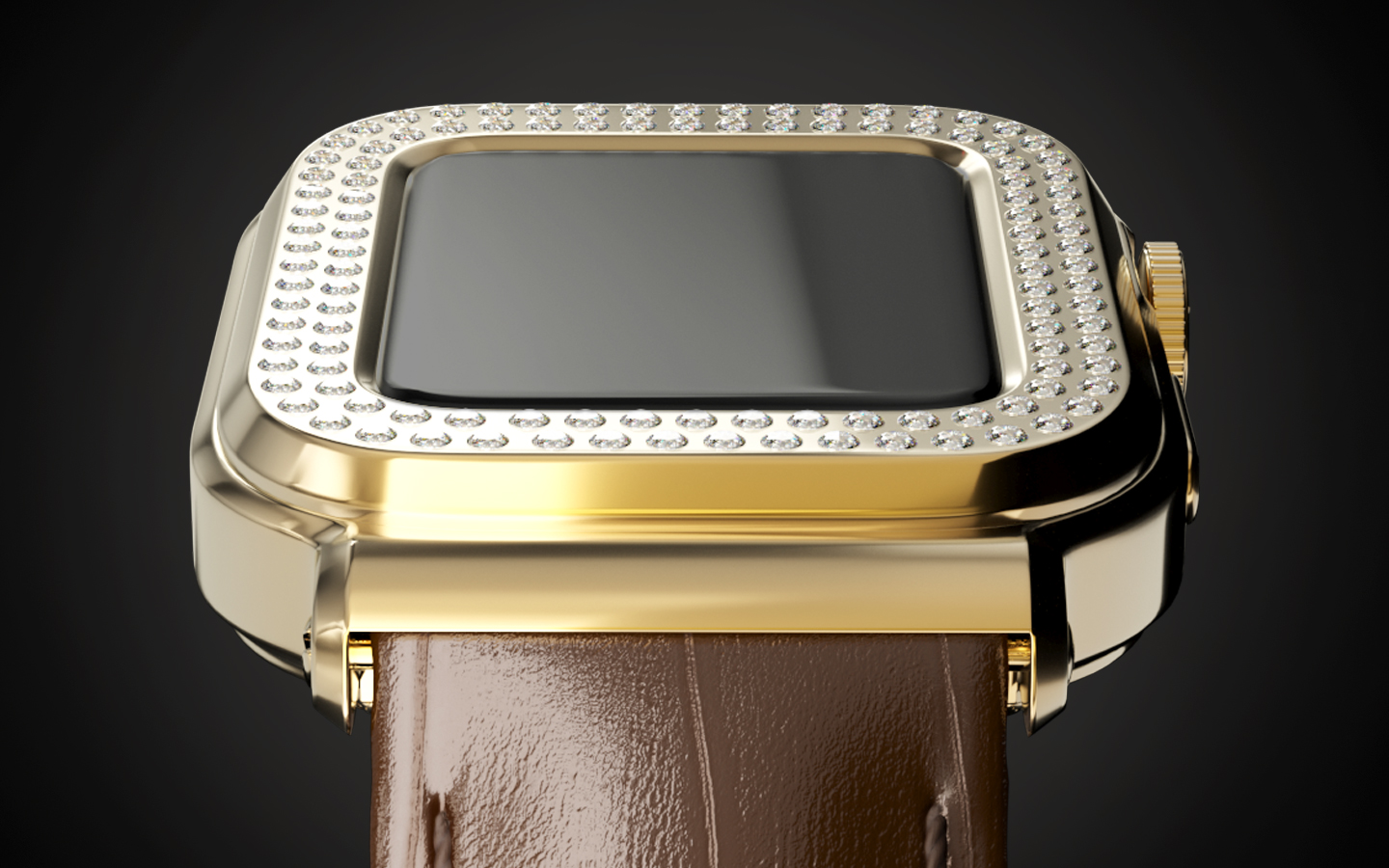 Apple Watch 6 Gold Diamonds
To start with the top model, the Apple Watch 6 Gold Diamonds features an 18-karat gold watch case, on which no less than 109 sparkling diamonds are placed. This is the most expensive Apple Watch 6 in the world!
The watch strap is also significantly more luxurious than the original, Caviar used rare crocodile leather for this. A unique number is engraved on the back of the watch case. Only 5 copies of this model are being produced, so the chance that you will meet someone with the same Watch is very small.
The Caviar Watches are made for those who appreciate elite VIP class gadgets. It is a symbol of ultimate strength, luxury and high status, said a Caviar spokesperson.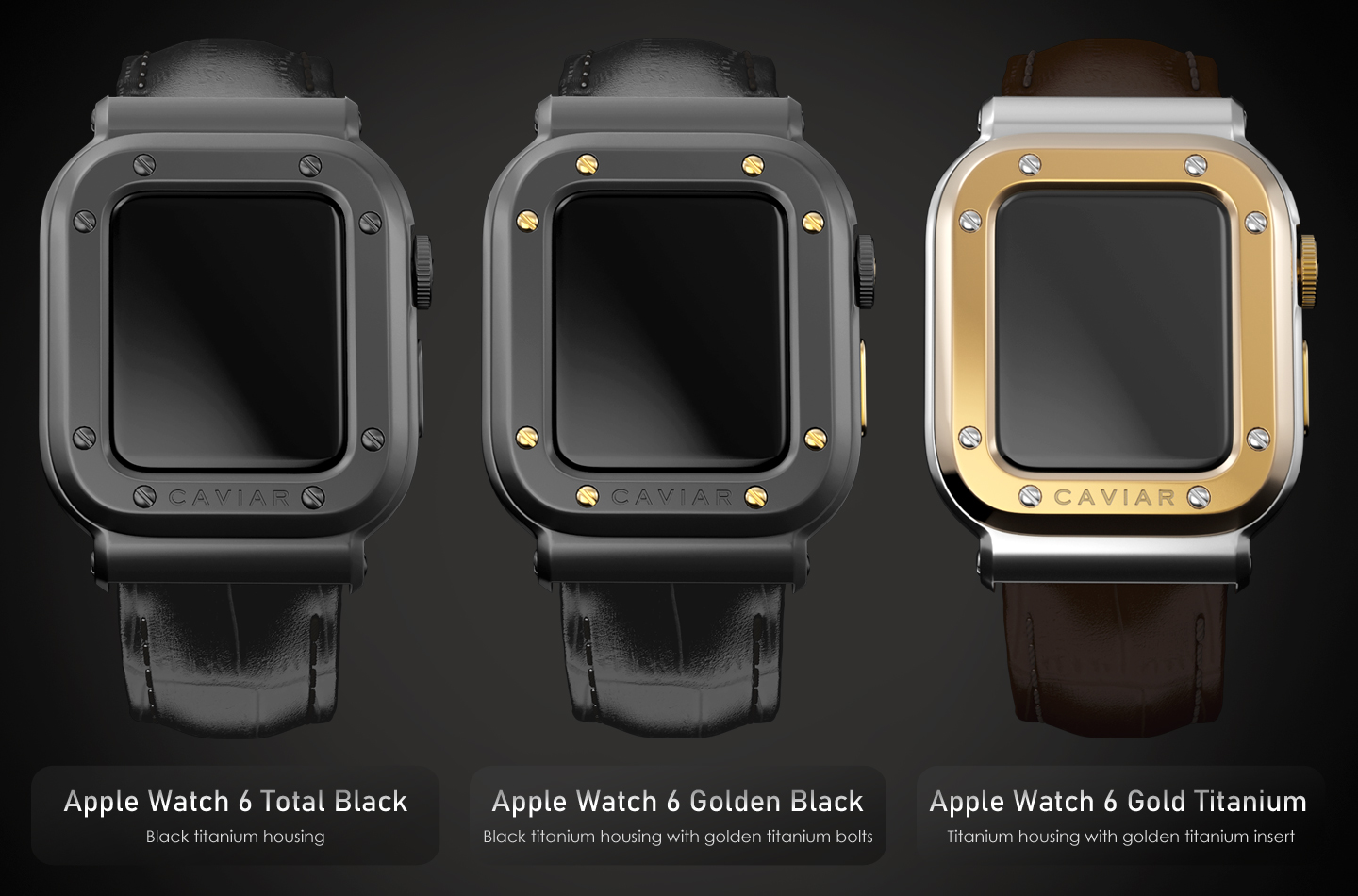 Apple Watch 6 with titanium case
The Apple Watch 6 Golden Black has a titanium case with golden titanium bolts, which gives the watch an extra chic look. Titanium is one of the most durable and strongest materials, making this smartwatch resistant to drops and bumps.
This model is also equipped with a watch strap made of black genuine crocodile leather. Caviar will produce 99 copies of the Golden Black model. Retail price is $ 4,420 USD.
For those who prefer a smartwatch that is completely black, Caviar has designed the Apple Watch 6 Total Black. This watch also features a durable titanium case with a crocodile leather strap. 99 pieces of this model are being manufactured for a suggested retail price of $ 3,980 USD.
For the same price, you can also opt the Apple Watch 6 Titanium. This titanium watch features a gold titanium insert and a dark brown crocodile leather strap.