Last week on LetsGoDigital you could read about Anton Cvelbar, an ambitious Slovenian product developer with creative ideas to enrich and improve the user experience of existing electronics products by adding various useful features. Anton has worked out 8 ideas. After he previously showed the slimmest built-in ear buds, this time it is the turn of a unique wrist phone with a dedicated compartment to store these ear buds.
Anton is looking for support and has started a fundraiser campaign via IndieGogo. He also recently started a YouTube channel called 'IDEAS GO VIRAL' to help other young innovators to bring their ideas to the attention of a wider audience.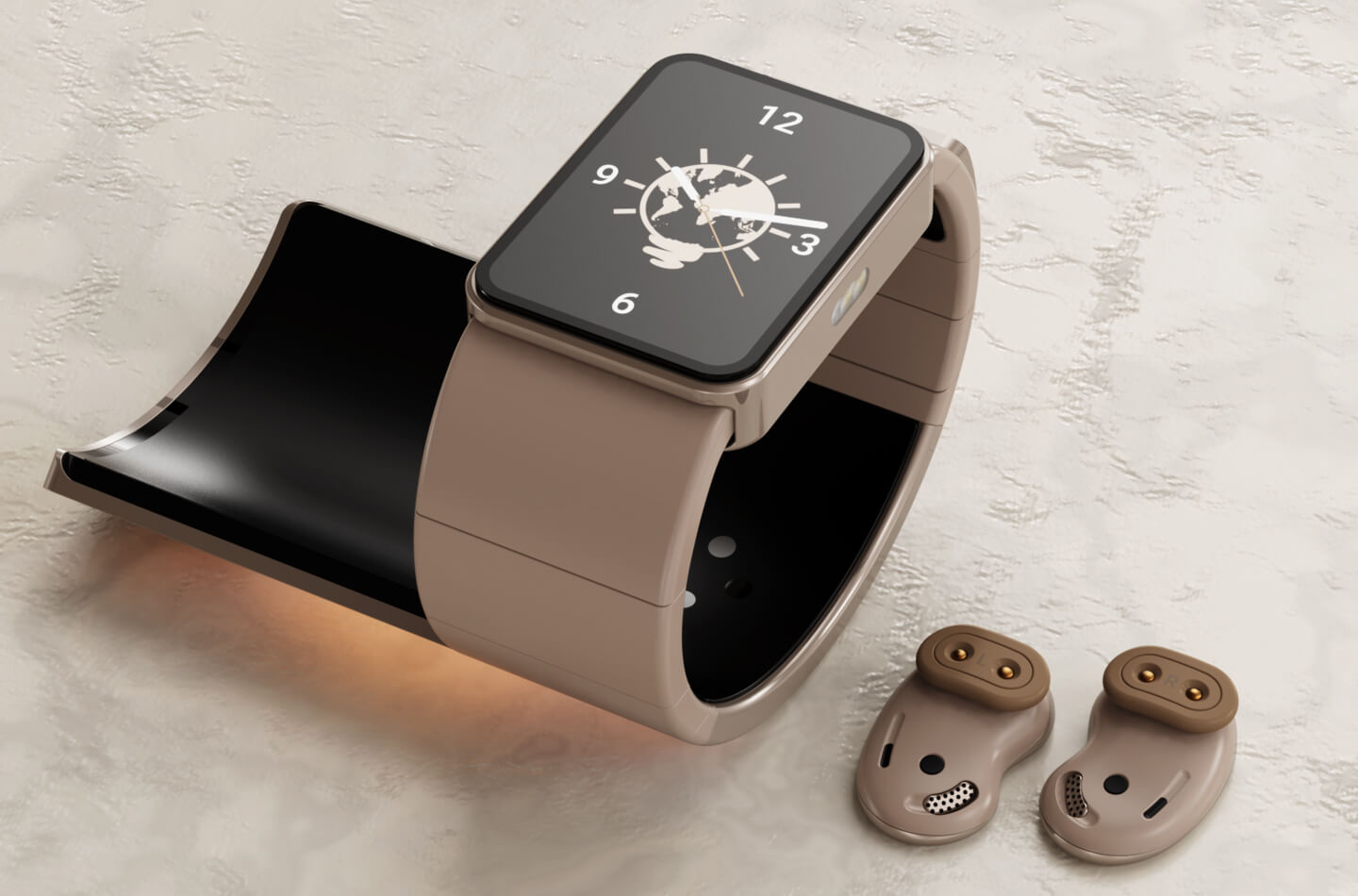 Wrist phone with ear buds compartment
It is a stylish smartwatch with built-in earphones – which can be stored in the rectangular watch case. Ideal, this way you can quickly and easily store the ear buds after an intensive training. Also the risk of losing the earplugs on the way is considerably reduced. Charging could also be done via the watch.
Anton has not only equipped this wrist phone with an earplug compartment, there is also a relatively large second display available. The second display is curved and placed opposite the main screen. Thus, the screen is on the underside of the wrist when worn. A flexible screen could also be used for this, to improve wearing comfort.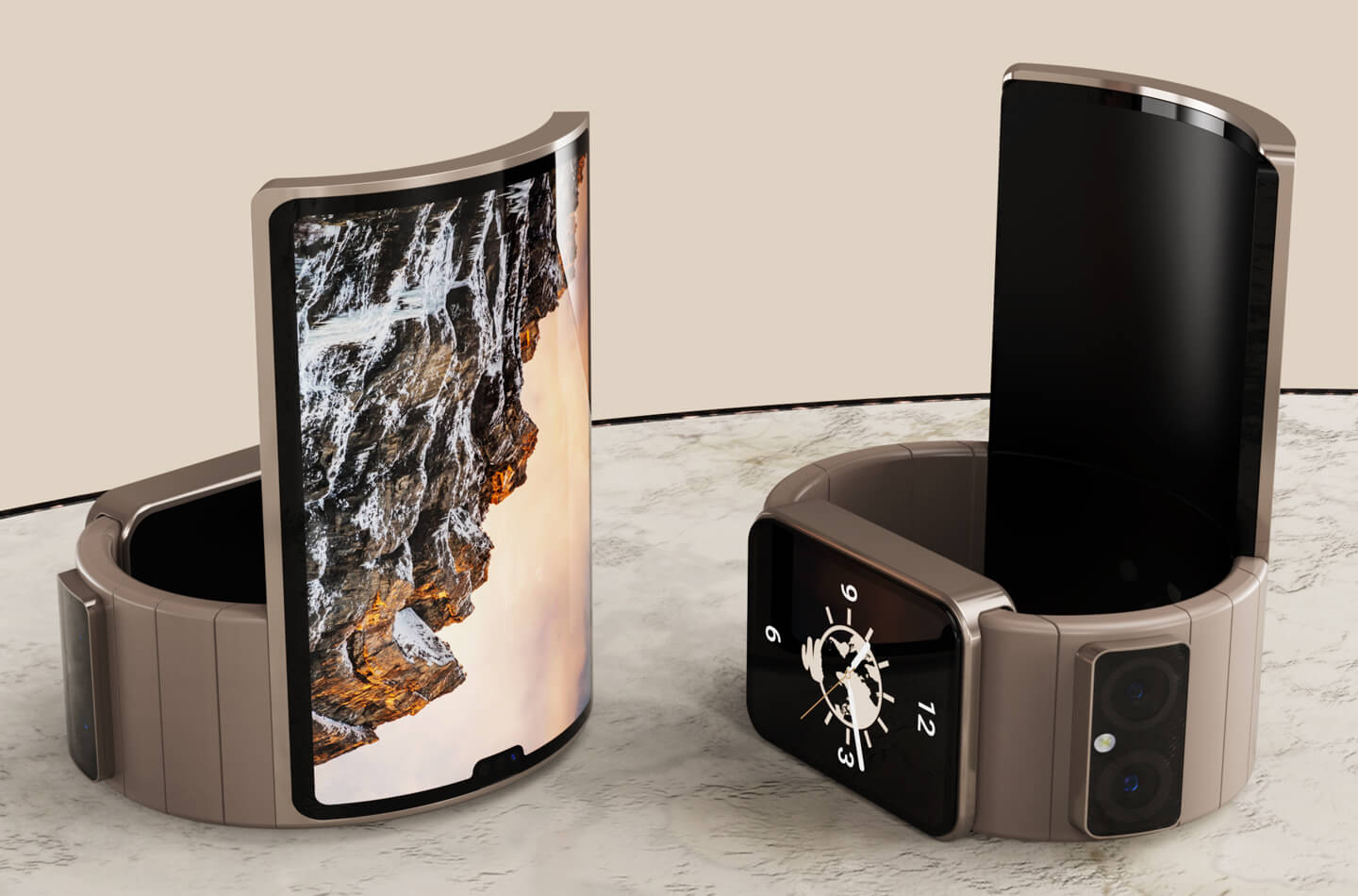 As a result of this second screen, this versatile watch can be perfectly used as a stand-alone device – where users will experience less of the need to grab their smartphone. Users can simply continue scrolling, answer messages or enjoy multimedia content on their device. By also incorporating health features, such as a heart rate monitor, this wrist phone will offer all-in-one functionality.
Do you want to support Anton's creative thinking? Visit IndieGogo to learn more about him or take a look at his YouTube channel for more useful ideas.