Caviar Luxury Atelier is known for manufacturing luxury and exclusive smartphones and accessories. The latest Apple iPhone and Samsung Galaxy models are usually used as a basis for their exclusive creations. This time Caviar has designed two new iPhone 12 Pro Limited Edition models, which are inspired by the Tesla Model S electric car. To further enhance the feeling of luxury and exclusivity, Caviar has also created a golden Tesla Model S concept. It is the first car that the brand redesigns.
To start with the iPhone 12 Pro. The new Caviar collection consists of two models, a black and a gold model. The back of the smartphones are made of hardened titanium, which is used in the aerospace industry. The design is further enriched with a black and gold PVD coating, whereby the contours of the Tesla Model S are clearly reflected in the design.
Naturally, the characteristic Caviar crown has also been incorporated into the design. Both iPhone 12 Pro models come in a limited edition of 99 pieces. The costs for this exclusive smartphone start at $ 6,150 USD, for which you will receive the black iPhone 12 Pro 128GB. For the gold model, prices start at $ 6,600 USD. Customers can also opt for the iPhone 12 Pro Max. Both variants are offered in three memory configurations: 128GB, 256GB and 512GB.

Tesla Model S Limited Edition electric car
Caviar's specially designed smartphones can already count on a lot of attention, but with the Tesla Model S concept car, the company is taking it a step further. The luxurious high-tech car that Caviar has designed has a black glossy appearance, combined with rich gold accents. It is a particularly striking appearance – a beautiful show car for The Walk boulevard in Dubai Marine.
The radiator grille, elements of the rear and front bumpers, side skirts, discs and rear-view mirrors are covered with 24k gold of the highest standard in the Double Electroplated technique. A striking design detail is the eye-catching Caviar gold crown located on the bonnet and rear bumper. Under the right rear light there is a sign showing the number pieces in the limited edition – 01/99.
The gold Tesla Model S (Plaid) comes in a limited edition of 99 pieces. This uniquely pimped electric car can be ordered for $ 299,000 USD. By comparison, Elon Musk's model costs about $ 140,000 USD.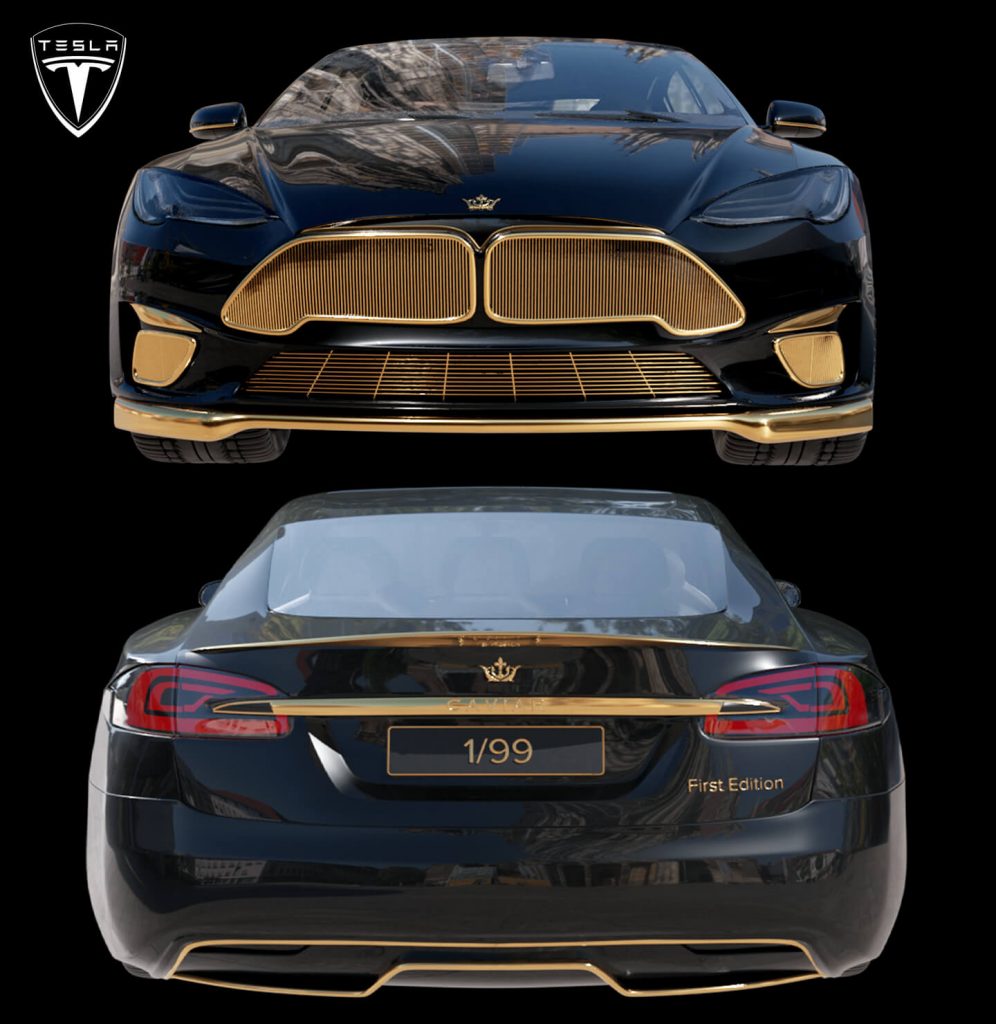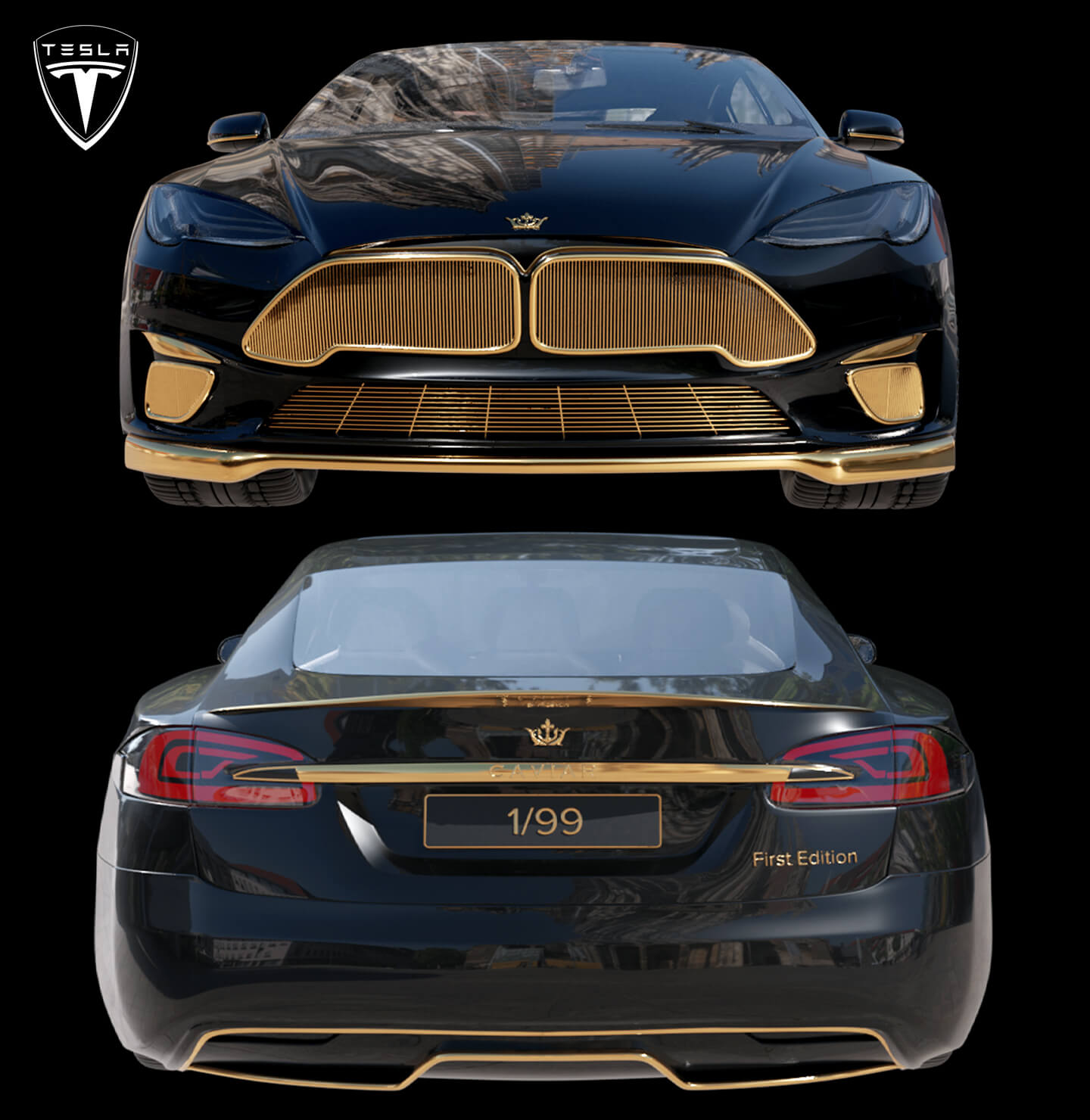 Tesla Limited Edition concept car by Caviar