Samsung has already gained some experience with smart clothing. At IFA 2015, Samsung C&T Fashion Division introduced their own smart clothing brand, The HumanFit. On the same day the company introduced a smart men's suit, among other things. Earlier this year Samsung also introduced a smart training suit, the Samsung SmartSuit was used by Dutch short trackers to train for the Winter Olympics.
So far, Samsung has not yet launched any smart shoes. However, the company did announce the availability of Iofit smart shoes at the MWC 2016 two years ago. These smart shoes can be connected to a smartphone and are specially designed for golfers. The Iofit shoes are developed by Salted Venture, a spin-off startup from Samsung's Creative Lab. The project was launched via the Kickstarter crowdfunding website.
A newly granted patent shows the company may introduce their own Samsung smart shoes in the (near) future.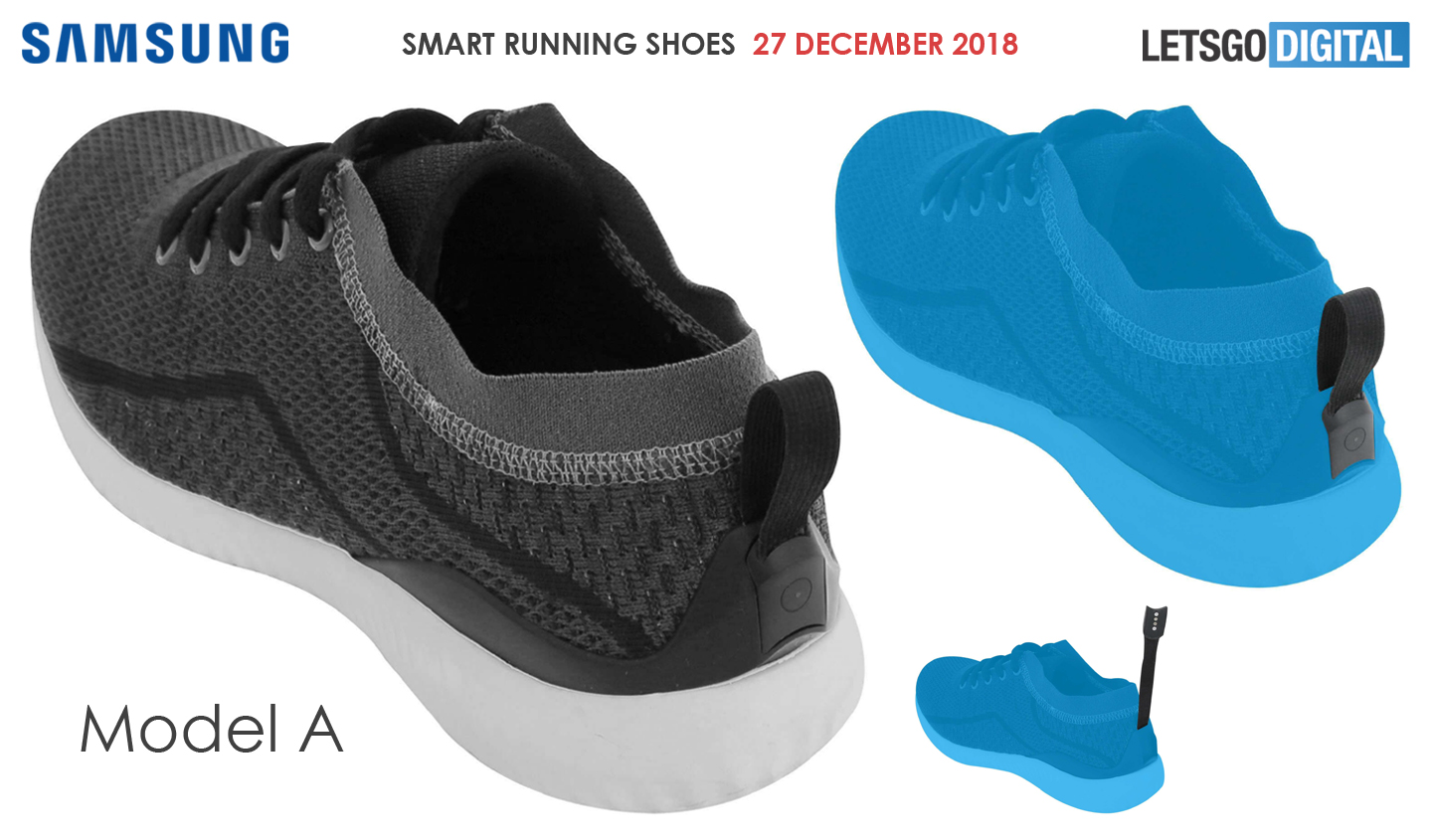 Samsung smart running shoes
In August of this year, Samsung C&T Corporation filed two design patents with KIPO. The patents were granted on December 27, 2018 and show various render images of a running shoe with a sensor on the back.
The patented Samsung smart shoes are made of leather and synthetic material. Model A can be switched on and off by pulling the tab. Model B also features a sensor on the back, where you have to open a plastic flap to activate the smart functions.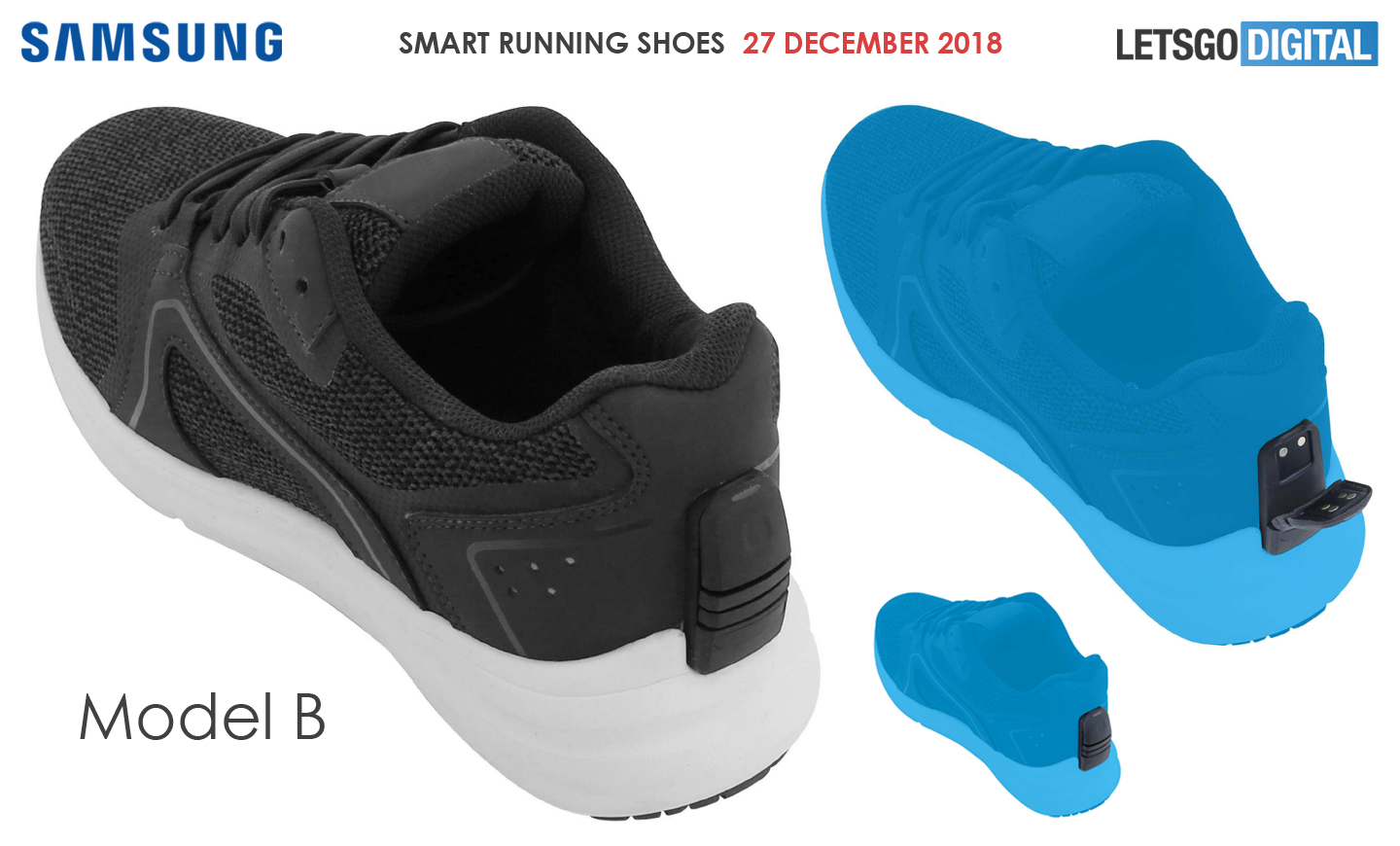 It seems likely that the sports shoes work in combination with an app, with which a walker, jogger or runner can easily determine their fitness goals and track activities in real-time. Perhaps Samsung will also provide the smart shoes with Artificial Intelligence, in order for the coaching process to be increasingly tailored to your personal situation.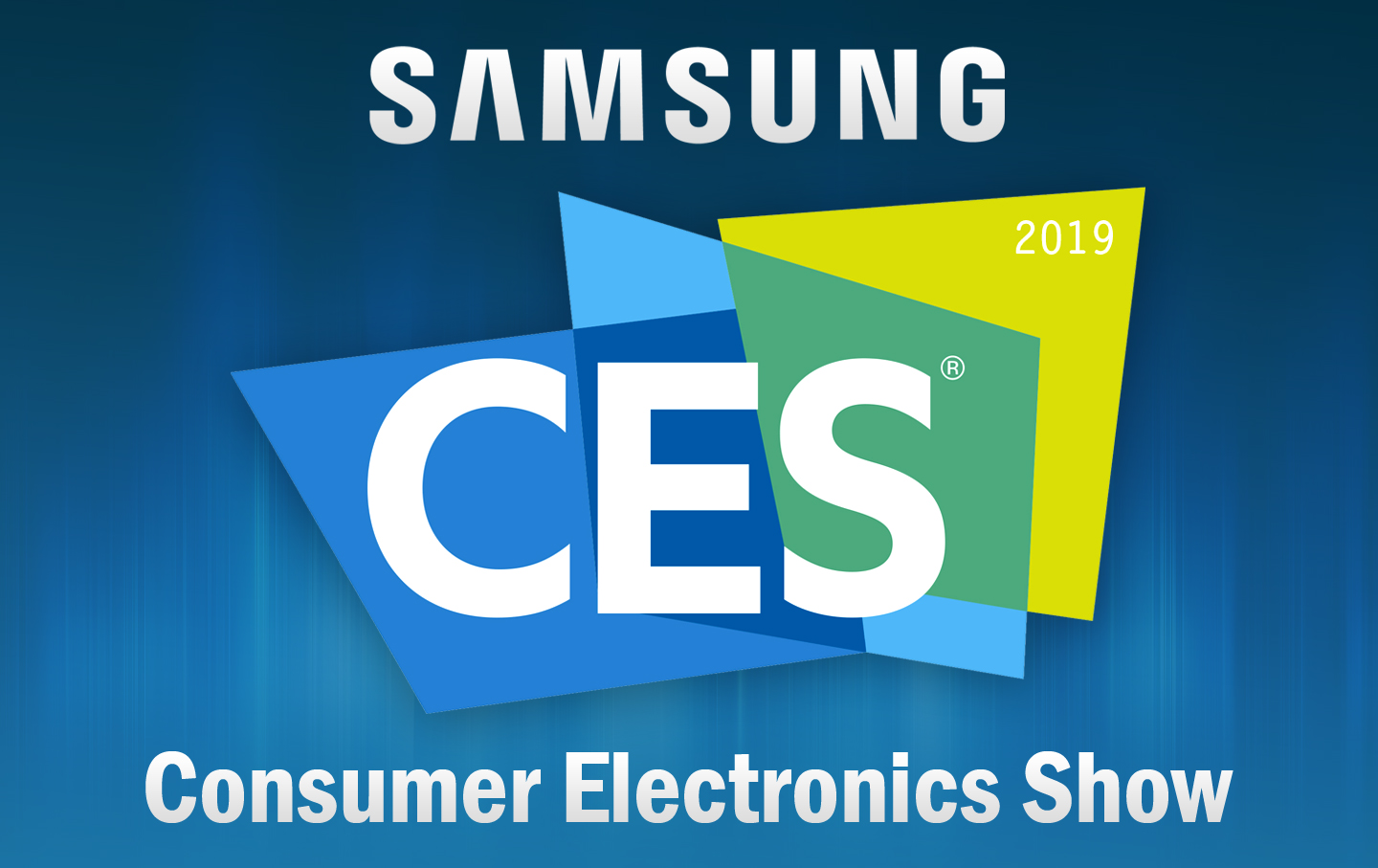 Smart shoes at CES 2019
The design patent shows that the development is in an advanced state. CES 2019 would be the perfect moment for Samsung to launch their smart sports shoes.
Last year, the Sensoria smart running shoes were also unveiled at the Consumer Electronics Show. These sports shoes actually look quite similar to Samsung's design. Other smartphone manufacturers, such as Xiaomi and Lenovo, also have smart shoes with sensors in development.
Here you can find the patent from Samsung C&T Corporation: Model A and Model B.