Samsung Benelux just revealed the Samsung SmartSuit. It's an innovative skating suit with a corresponding app. The suit will be worn by the Dutch short trackers Sjinkie Knegt and Suzanne Schulting to improve their ideal skating position during training. Worldwide they are the only skaters who use this smart suit.

Samsung SmartSuit innovative skating suit with app
The Samsung SmartSuit is a tailor-made short track suit that maps the exact body posture and calculates the distance from the hips to the ice. The suit comes with five sensors and is connected to the smartphone of national coach Jeroen Otter, he receives the data via a real-time app. If the body posture is not optimal, the coach can send a vibration at the touch of a button. The skater immediately feels this on its wrist, allowing him to immediately adjust his posture.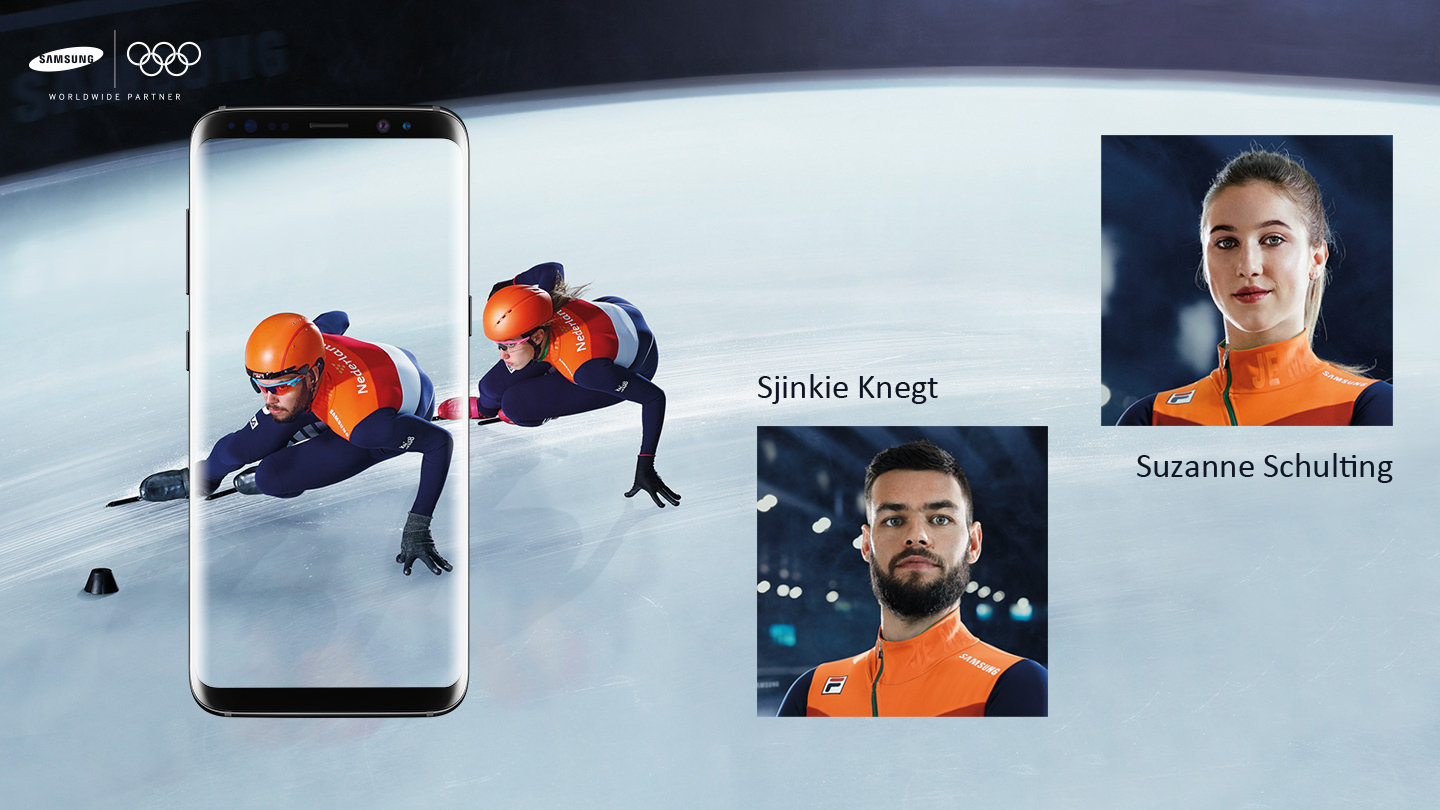 Samsung Benelux sponsors Sjinkie and Suzanne in the run-up to the Olympic Winter Games PyeongChang 2018. They have therefore developed the special Samsung SmartSuit and the associated application in collaboration with the Dutch KNSB (Royal Dutch Skaters Association). It's a complete new way of sponsoring. With the help of technological innovation Samsung actively contributes to the performance of the athletes.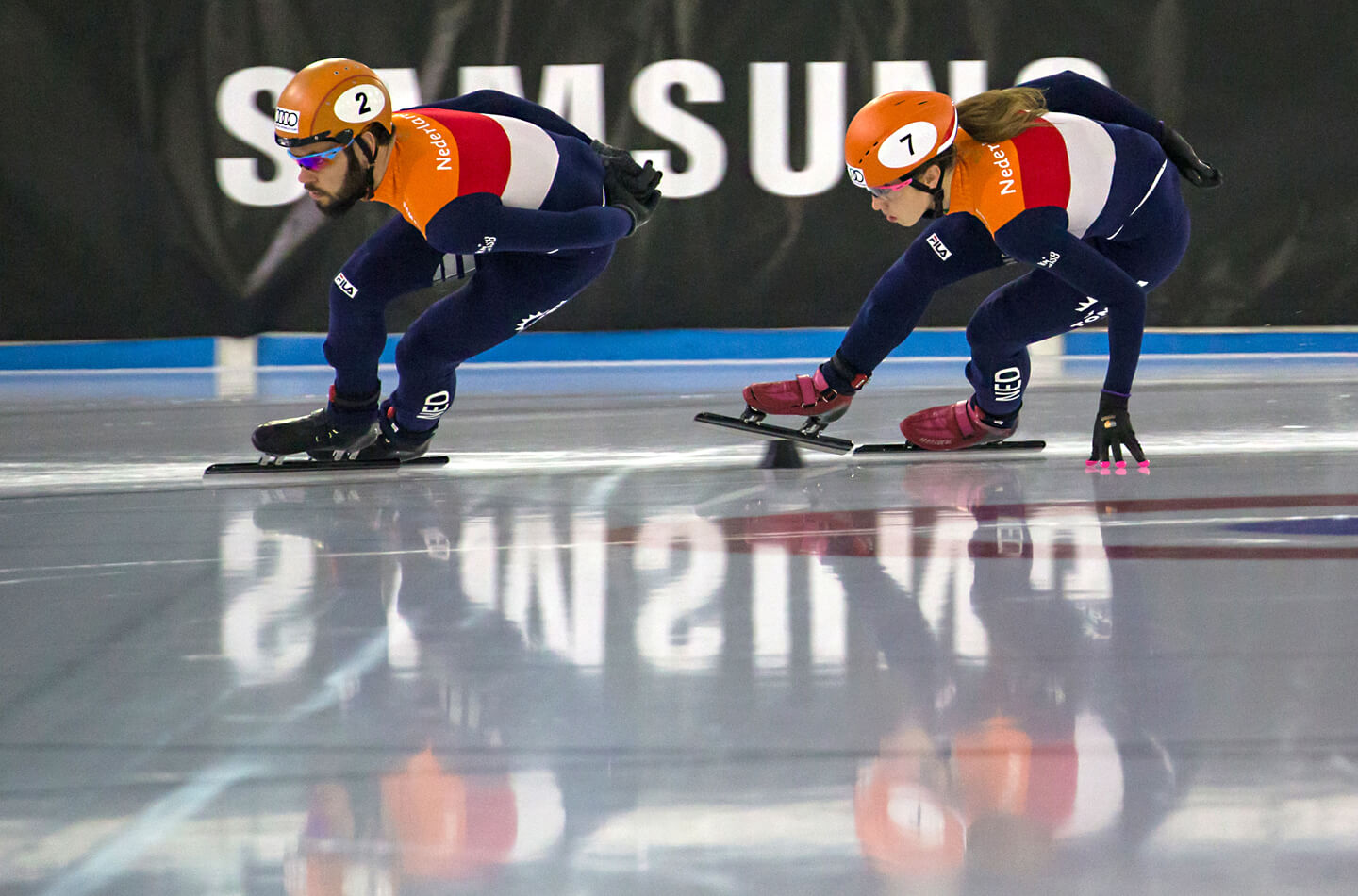 Samsung sponsorship of Olympic Games
Samsung's involvement in the Olympic Games began when the company contributed as a local sponsor to the 1988 Games in Seoul. Ten years later, Samsung expanded its sponsorship by becoming a global Olympic Partner in the field of wireless communications equipment. The company provides the Olympic Games with its own wireless communication platform and mobile equipment. These innovative mobile technologies offer the Olympic community, athletes and fans from around the world the opportunity to communicate interactively and exchange information.