Last month it became clear that several smartphone manufacturers are developing a full screen smartphone with a camera under the display. By incorporating an in-display selfie-camera a bezel-less design can be created. It seems to be a sustainable alternative to the pop-up camera, that has been introduced by several Chinese manufacturers during the past half year.
The first models with a camera under the display are expected to arrive in 2019. Samsung will likely integrate such a selfie-camera in the Galaxy S10. A recent patent from Samsung unveiled the company may also place the fingerprint scanner, antenna, microphone and receiver under the display, along with some sensors.
But Samsung is not the only smartphone manufacturer seeking for new opportunities to get rid of the bezels. Oppo also patented a smartphone with a camera under the display. They use a low-frequency display sub-area in order to realize a good image quality. Last week we discovered LG also filed a patent for a smartphone with in-display camera. This screen has an oval hole, possibly for two camera sensors.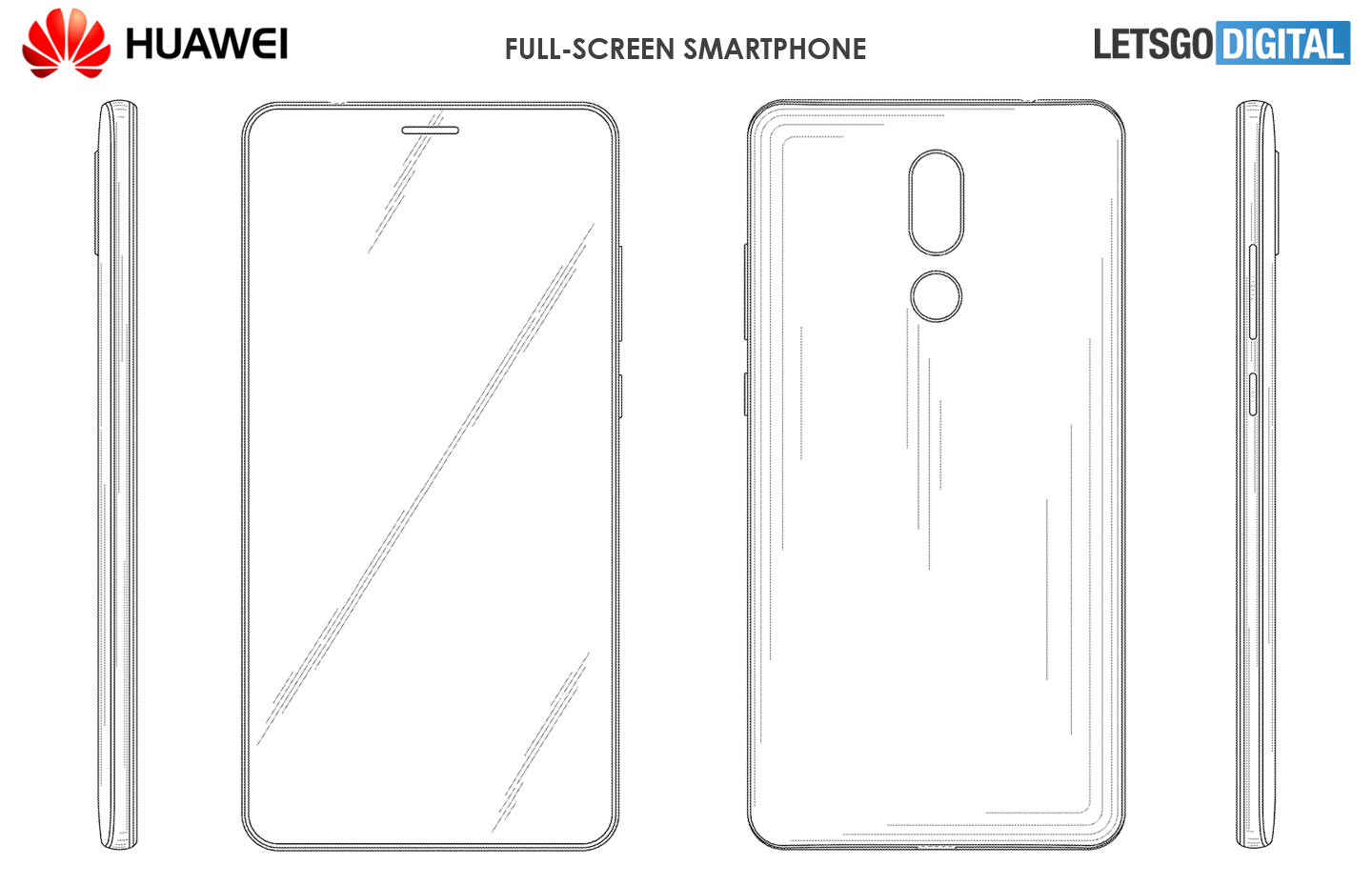 Huawei full screen smartphone
Today, we can inform about the latest patent from Huawei, first discovered by our Dutch colleagues. Huawei Technologies has filed a design patent with USPTO for a 'Terminal Device'. The patent was published on 6 November 2018. Again we see a smartphone with a full-screen-filling display without a notch.
Regretfully design patents never reveal much about the functionalities of the device. Nevertheless we see a full screen smartphone with a narrow, long slot. It seems to be a hole for the speaker. Strangely enough, there does not seem to be a hole for the selfie-camera.
Unfortunately the patent does not clarify whether you simply can't see the camera, or it simply isn't there. The last option seams less obvious, as taking selfies is very popular in China. It therefore seems unlikely for Huawei, being a Chinese brand, to just skip the selfie-camera. There are also no signs of a slider camera.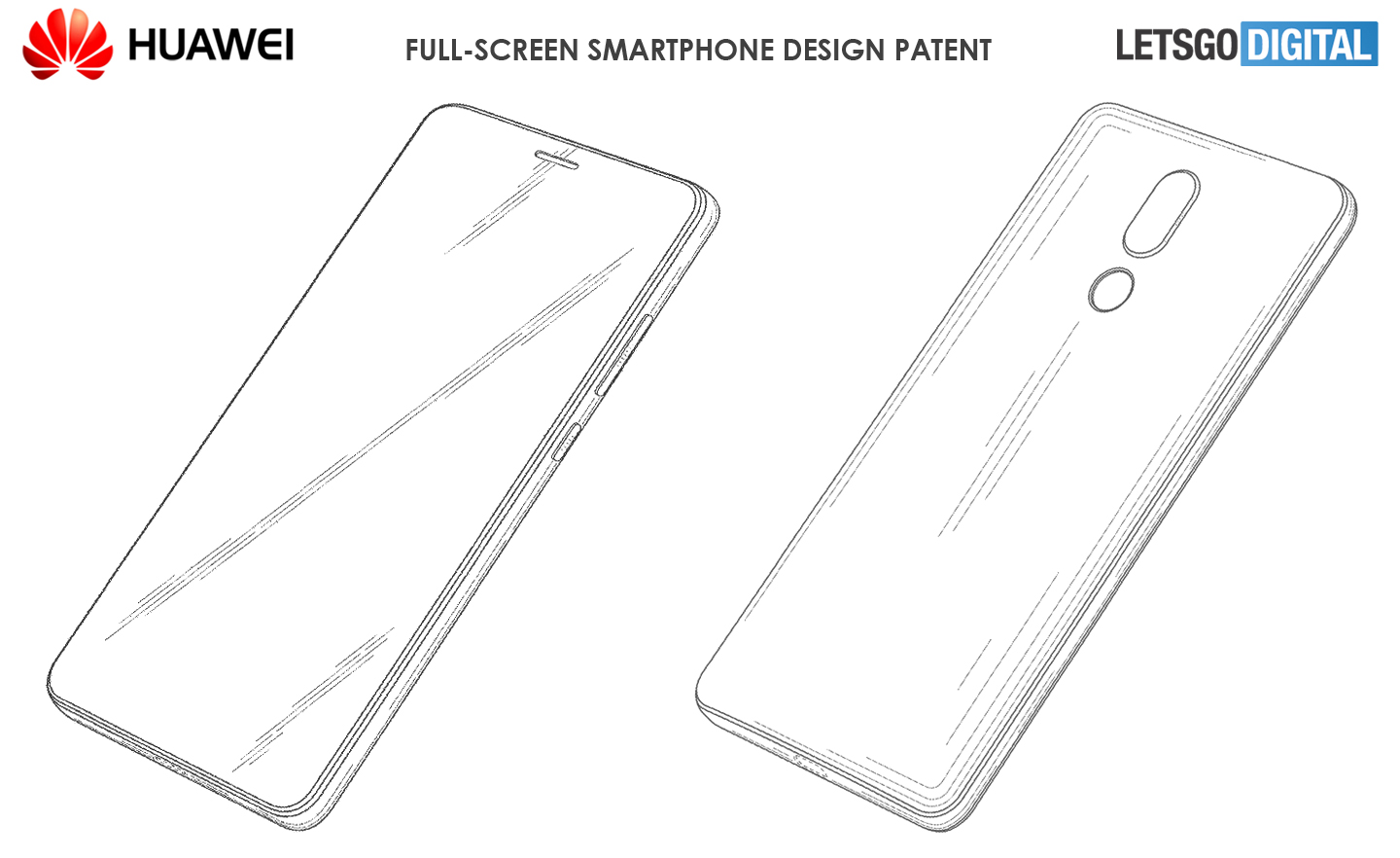 The rear side looks very similar to the Mate 10 Lite / Mate 20 Lite. We see a recess for a dual camera. The fingerprint scanner is placed directly underneath. That's slightly remarkably as Huawei already has several smartphones in their portfolio with an in-display fingerprint scanner and a triple camera. It may show this is not the design of Huawei's next top model, but rather the design of a midrange model, like the Mate 30 Lite that is expected next year around October.
Here you can find the patent from Huawei.