The image quality of smartphone cameras has improved greatly in recent years. Even the most inexpensive budget models are nowadays equipped with multiple cameras, enabling users to make impressive photo and video recordings in various circumstances. Lately, we've seen a new trend emerge when it comes to variable aperture camera lenses – rather than a fixed focal length lens.
Samsung has used a wide-angle lens with a variable aperture on the Galaxy S9, S10, Note 9 and Note 10. Recently, Sony has equipped the Xperia 1 III and Xperia 5 III with a variable telephoto lens (70mm-105mm), to enable continuous optical zoom. Oppo also demonstrated an 85-200 mm continuous-optical zoom function last week.
In addition, earlier this month, LetsGoDigital also reported on a Samsung Galaxy camera in which all three lenses (wide angle, ultra wide angle and telephoto zoom) had a variable aperture. This time it is Huawei that wants to apply proven technology from system cameras to a smartphone, in order to create a variable aperture.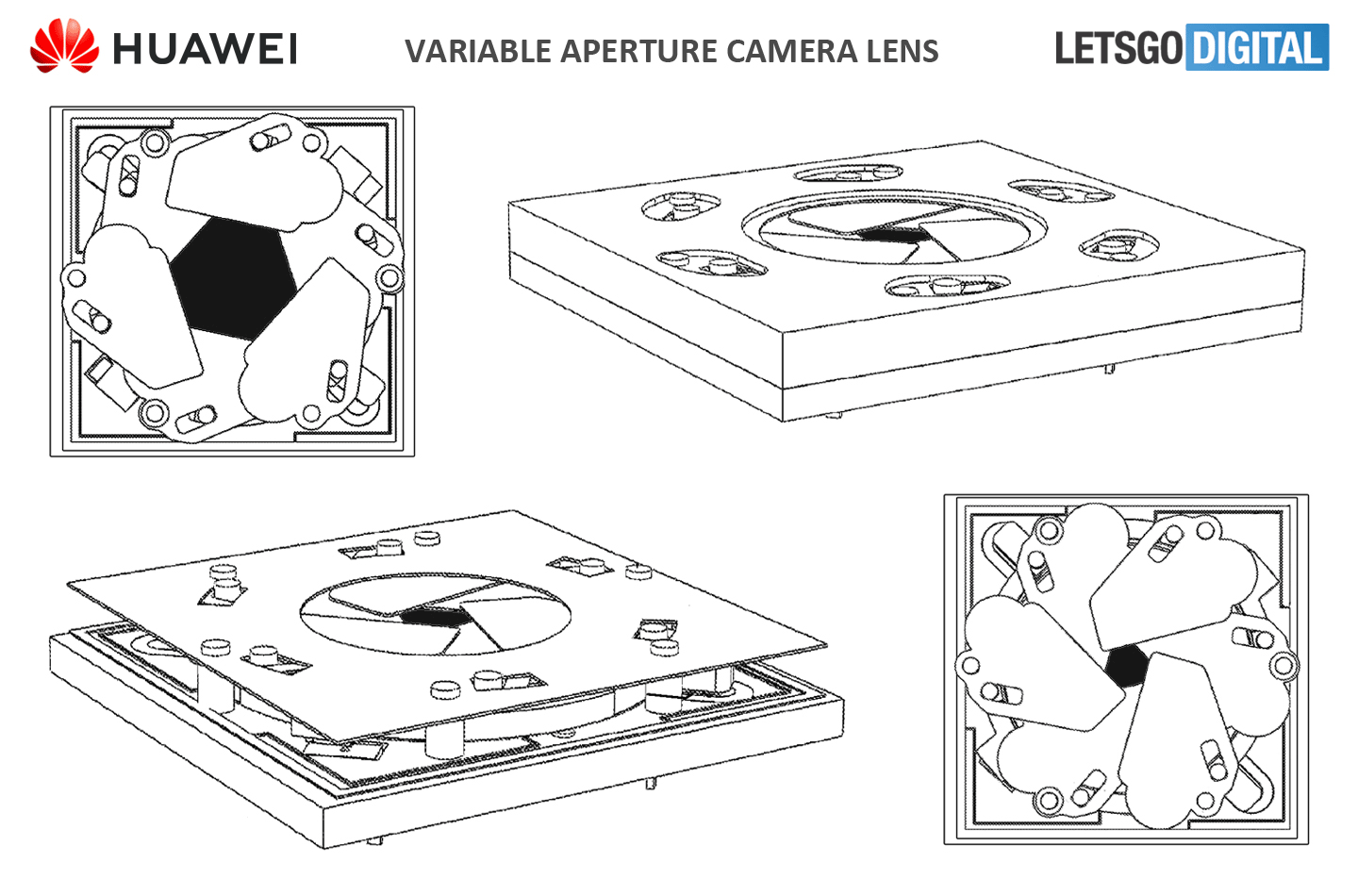 Huawei smartphone with variable aperture
For years, Huawei has been known for providing its top models, within the P-series and Mate series, with a state-of-the-art camera, which is designed in collaboration with lens manufacturer Leica.
Earlier this year, Huawei Technologies filed a patent with the World Intellectual Property Organization (WIPO). The documentation titled "Aperture, Camera module and Electronic Device" was released on August 19, 2021 and describes in detail how the company plans to equip future Huawei smartphone cameras with a variable aperture for better control over depth of field and exposure.
The Chinese manufacturer wants to make use of at least 6 aperture blades in order to be able to adjust the light entering the camera. To visualize the patented technology, the talented graphic designer Technizo Concept  has brought Huawei's new design to life in a series of 3D product renders.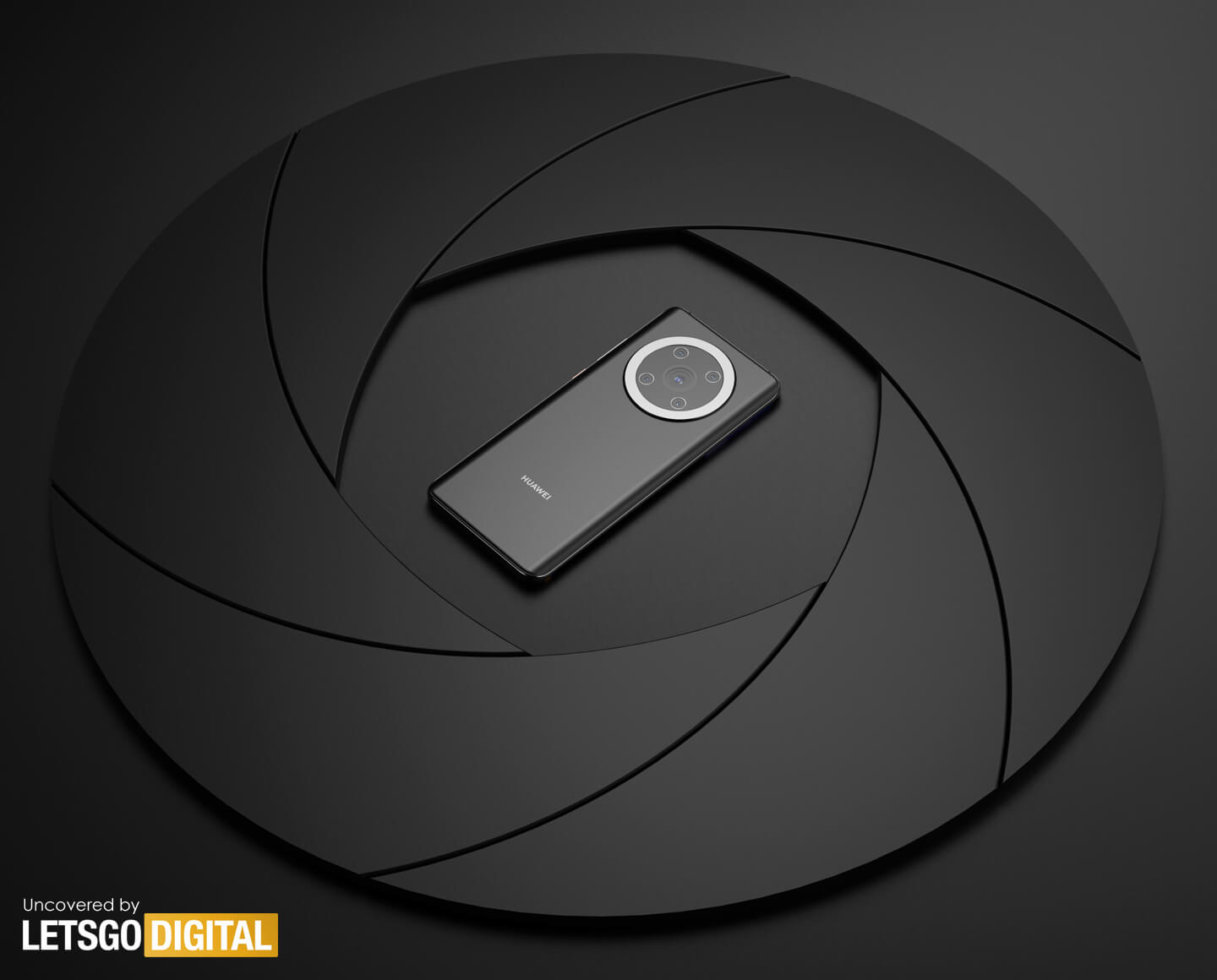 This technology is not entirely new for smartphones, by the way. With the Galaxy S9, Samsung also used 8 aperture blades to control exposure and depth of field. The Galaxy device had two aperture settings (f/1.5 and f/2.4). However, the advantages at the time were still limited, partly because smaller camera sensors were used than today. In addition, multi-camera systems are now integrated.
The documentation describes that Huawei wants to apply similar technology as in a system camera. However, because a smartphone is significantly smaller, there is no space in the housing to use an ultrasonic motor or a stepper motor – as is the case with digital system cameras. Instead, Huawei wants to use a miniature driver, which is supported by a drive coil and a drive magnet. Alternatively, a piezoelectric driver could also be used.
Time will tell whether Huawei actually will provide future smartphone cameras with a variable aperture. It is certainly not unlikely given recent developments.
Here you can take a look at the documentation of the Huawei camera with variable aperture.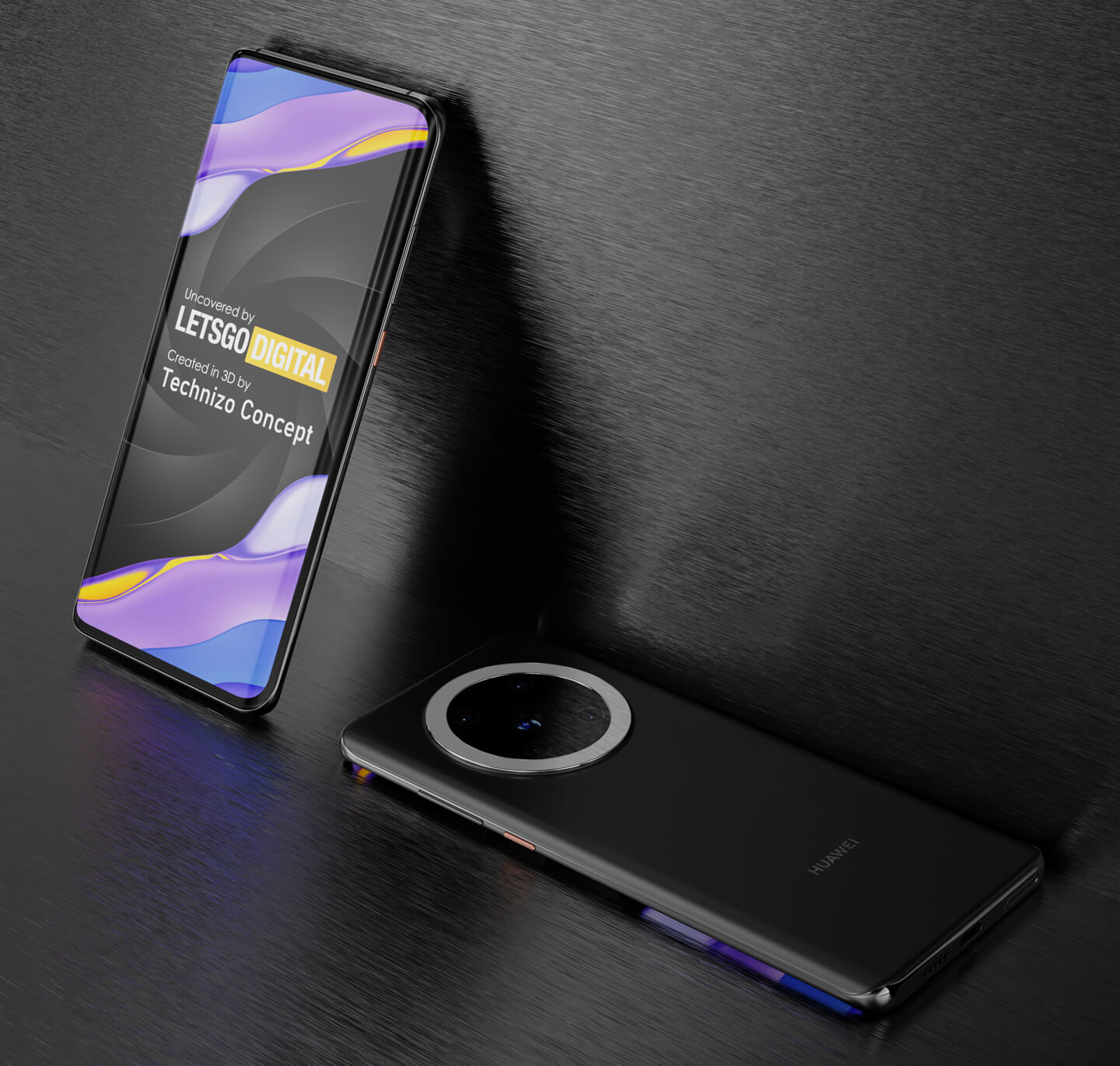 Note to publishers : The product renders in this publication are created by Technizo Concept in collaboration with LetsGoDigital. The 3D renders are based on the patent drawings of Huawei Technologies and are for illustrative purposes only. You can use the copyrighted images for your own website, YouTube and/or social media channels, please be so respectful to include a clickable source link into your publication.