Samsung filed another patent with WIPO for an electronic device with a flexible display. The sketches shown look very similar to previously found sketches from a Samsung foldable smartphone. It seems Samsung is still working on this design concept.

Samsung foldable smartphone with flexible display
The patent was filed by Samsung Electronics on May 29, 2017 and has been published by WIPO today, February 15, 2018. It´s written in English and it describes a new hinge that prevents the smartphone from deformation and damage, caused by a user touch.
Another aspect of this patent is to provide an electronic device which suppresses generation of tensile force or compressive force in a flexible display during folding or unfolding the device.
The electronic device from Samsung may be a smartphone, a portable phone, a navigation device, a game console, a television (TV), an in-vehicle head unit, a laptop computer, a tablet computer, a portable multimedia player (PMP), a personal digital assistant (PDA), or the like.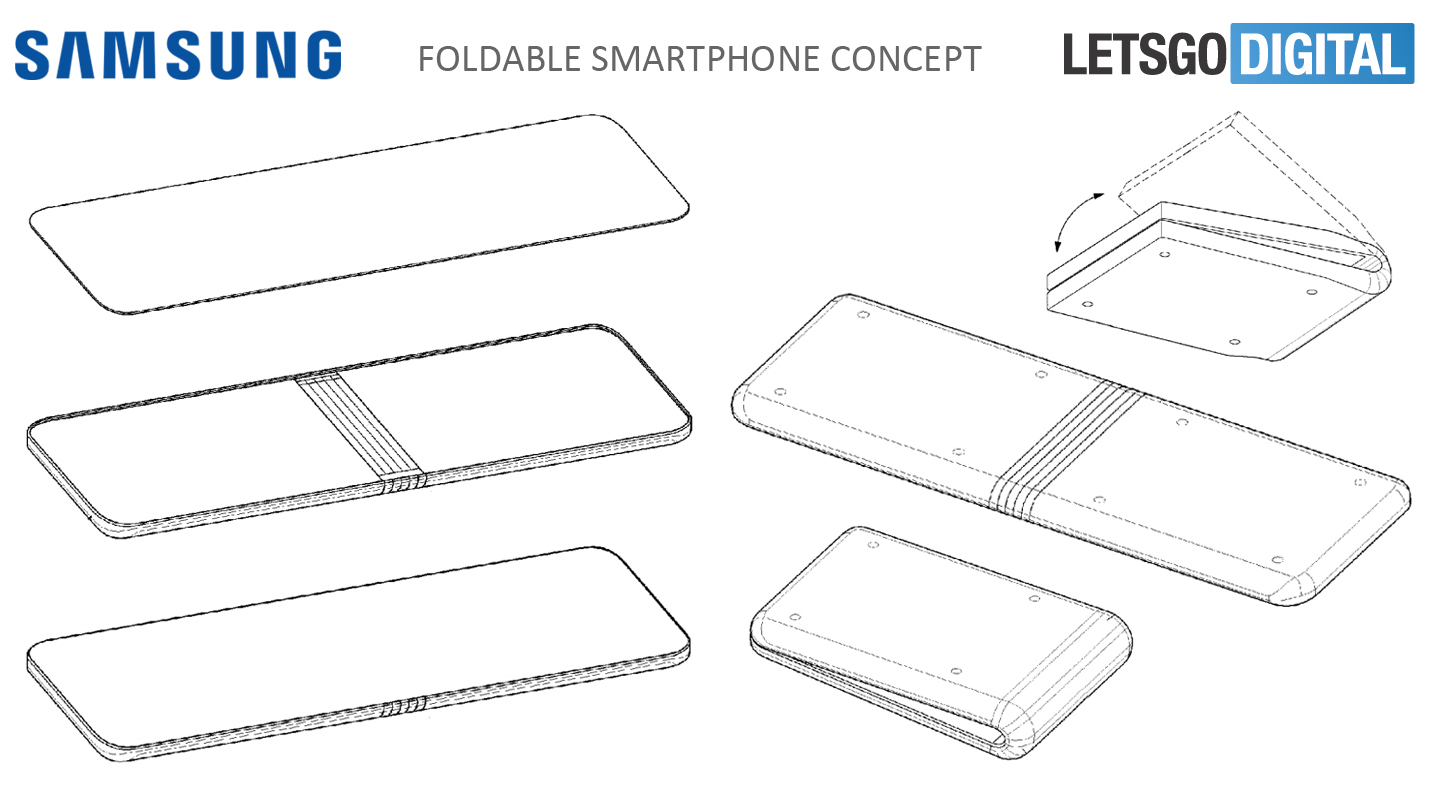 Folding the electronic device
According to the patent, the Samsung foldable smartphone may include a housing and a flexible display. The flexible display has a touch panel. The parts will be connected through a connection unit in such a manner that the first part and the second part may move relative to each other.
Therefore, two different parts of the electronic device may be bent to various angle positions with respect to each other. For example, a user may transform the electronic device at a desired angle, for convenient use.
The connection unit may include a plurality of hinge members. Further, even in the folded state, the hinge members keeps the curvature of the flexible display at a predetermined value, thereby preventing excessive deformation of the flexible display.
Will this patent solve the durability issues that seems to be the biggest obstacle for Samsung´s foldable smartphone?
The patent from Samsung can be seen here.