Huawei is one of the smartphone manufacturers that will present their first foldable smartphone next month. The revolutionary phone will be exhibited at MWC 2019, after which it will be possible to buy the foldable Huawei smartphone from late April / May. What is known about this device? LetsGoDigital has gathered all available information and turned it into the following 3D renders.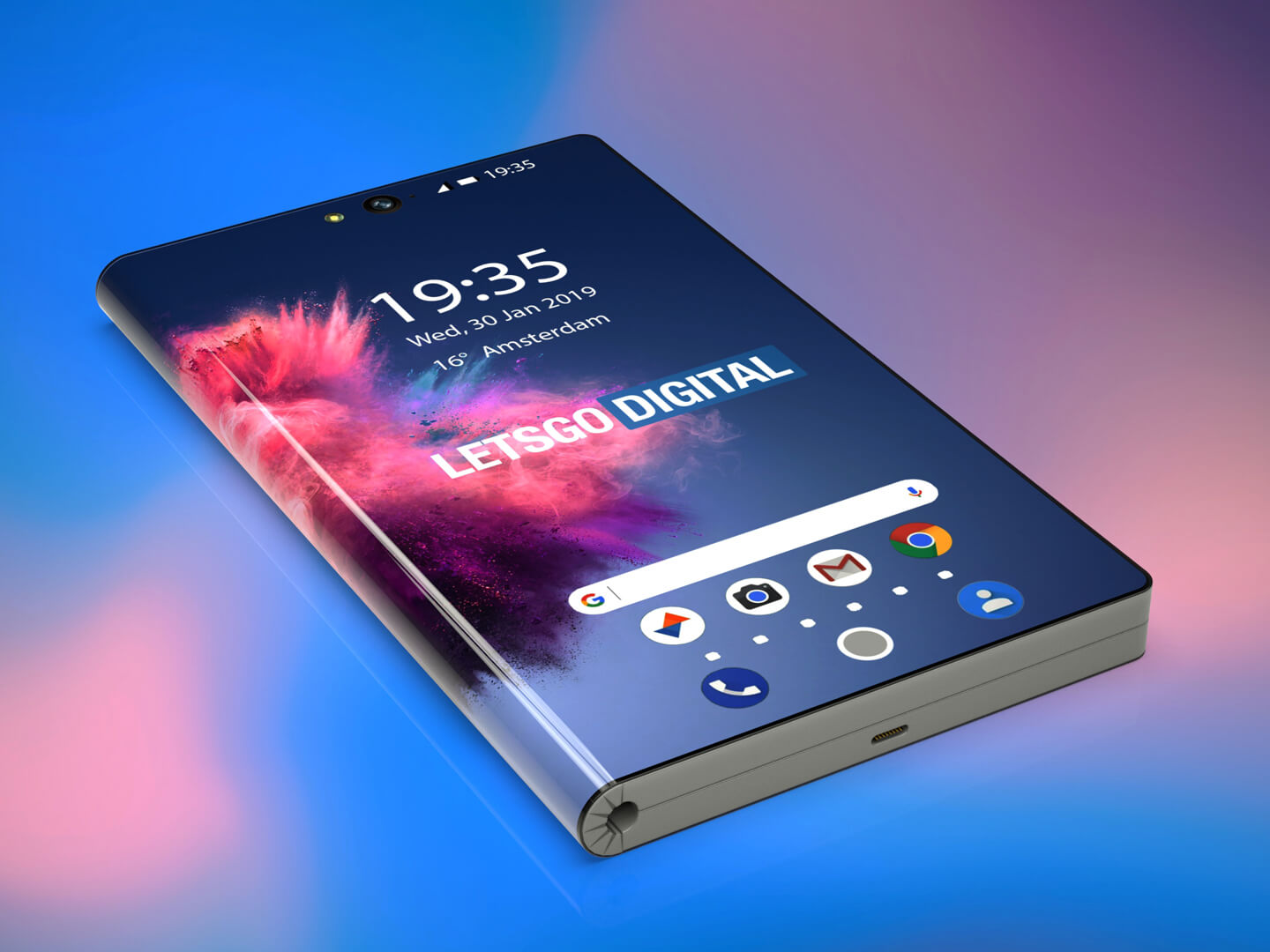 Huawei foldable smartphone prototype
In October 2017, Richard Yu, the CEO of Huawei's Consumer Business Group, reported for the first time that Huawei is developing a foldable smartphone. The company already had a working prototype of a two-screen device by that time. There was only a small gap between them that needed to be fixed.
Soon rumors arose that Huawei wanted be the first to present a foldable device. Ironically, we now know that after a period of years of development, there will not even be a week between the introduction of Samsung's and Huawei's foldable phone.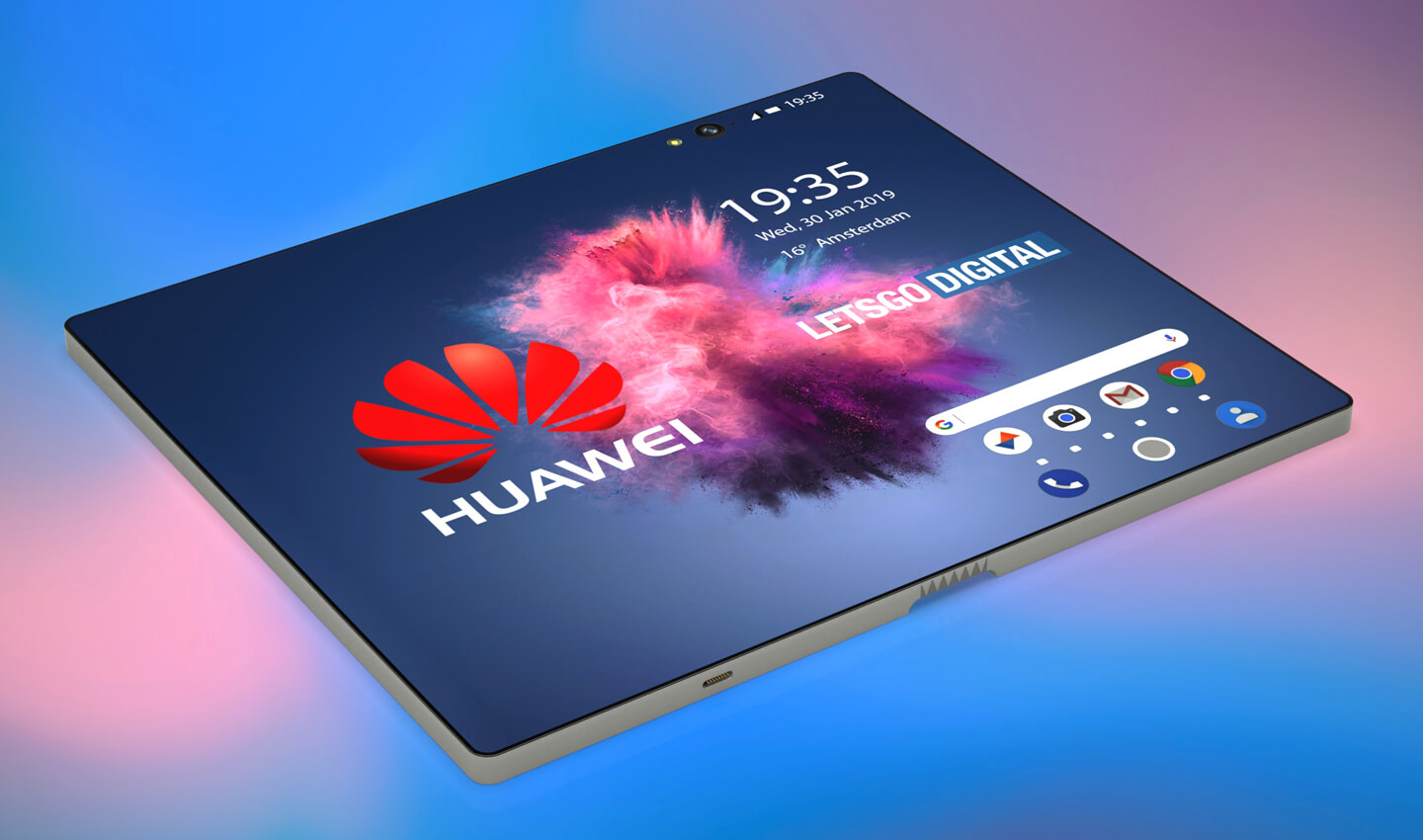 Huawei Mate foldable phone
As far as the naming of Huawei's foldable smartphone is concerned, there are still several options open. At the end of last year Huawei filed a series of trademark applications for the following model names; Mate Flex, Mate Flexi, Mate Fold and Mate F. Although it is still unclear what the exact name will be, it is clear that Huawei will make their foldable smartphone part of the high-end Mate series.
In terms of specifications, there is still remarkably little known about the foldable Huawei smartphone. The company develops its own processors, of which the Kirin 980 with a double Neural Processing Unit (NPU) is the latest. This processor was presented in late 2018. The Kirin 980 was first used in the Mate 20 series, this chipset will probably also be used in the foldable phone from Huawei. Chances are high that there will be more similarities between Huawei's foldable phone and the current Mate 20 Pro flagship device.
It is as yet unknown whether the device will also be equipped with a M-Pen, as is the case with the Mate 20 X gaming smartphone. Speaking of gaming, Samsung recently patented an interesting foldable gaming smartphone with a built-in D-pad.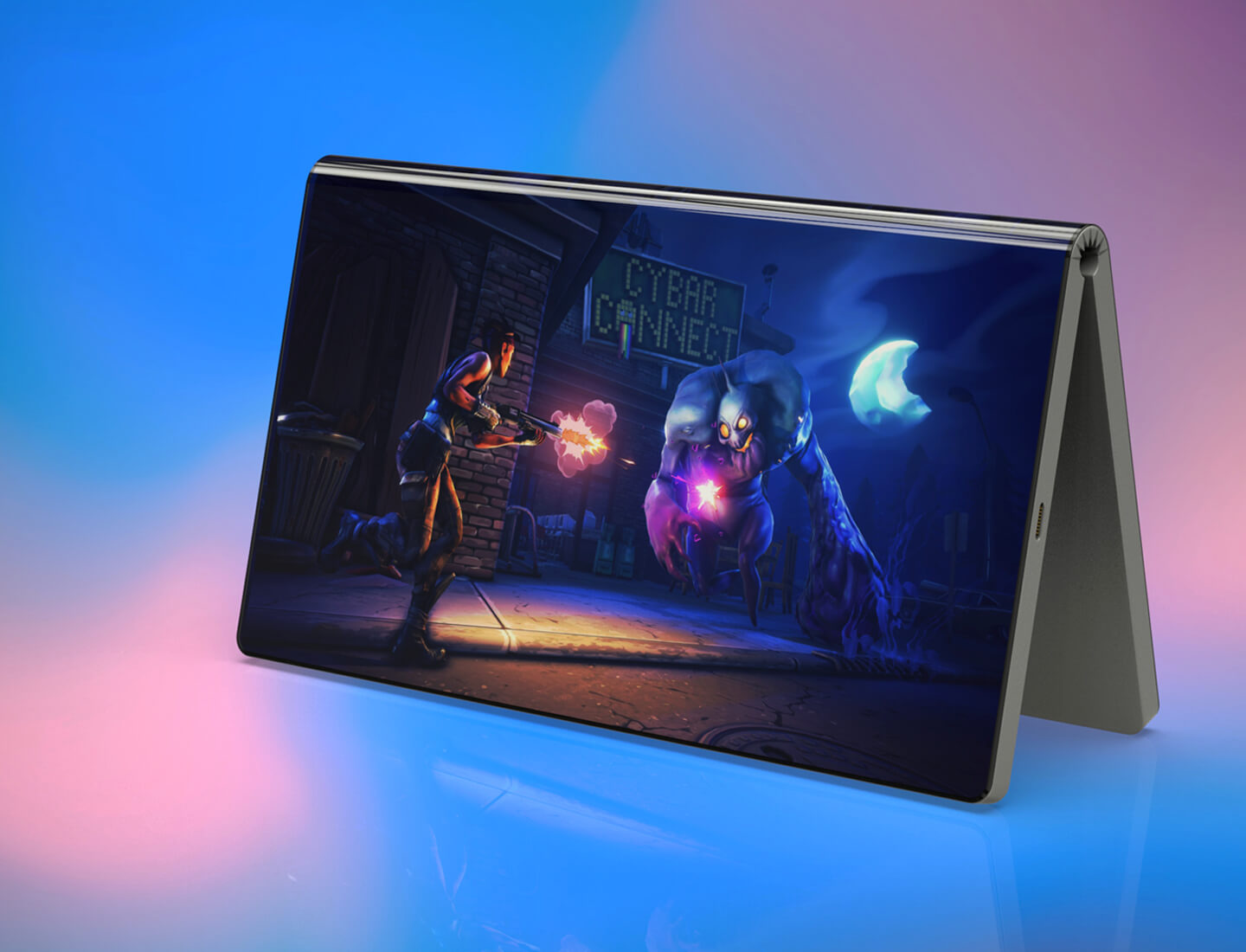 It seems most likely that the foldable smartphone of Huawei will fold open into a tablet-format, just like will be  the case with Samsung. It will not be a clamshell model, as Motorola will most likely present at MWC 2019.
Then the question remains whether the screen will fold inwards or outwards. There are rumors that Huawei will choose a larger display than Samsung. It is possible that the total device will be slightly larger, but it may be more likely that the display is on the outside, once folded. This way a larger display surface can be created, without increasing the size of the device in folded position.
Technically this method is also easier to realize and will also be cheaper, after all you do not have to place an extra screen on the outside. Through time LetsGoDigital also discovered various patents of Huawei foldable smartphones, all of them have the display on the outer side.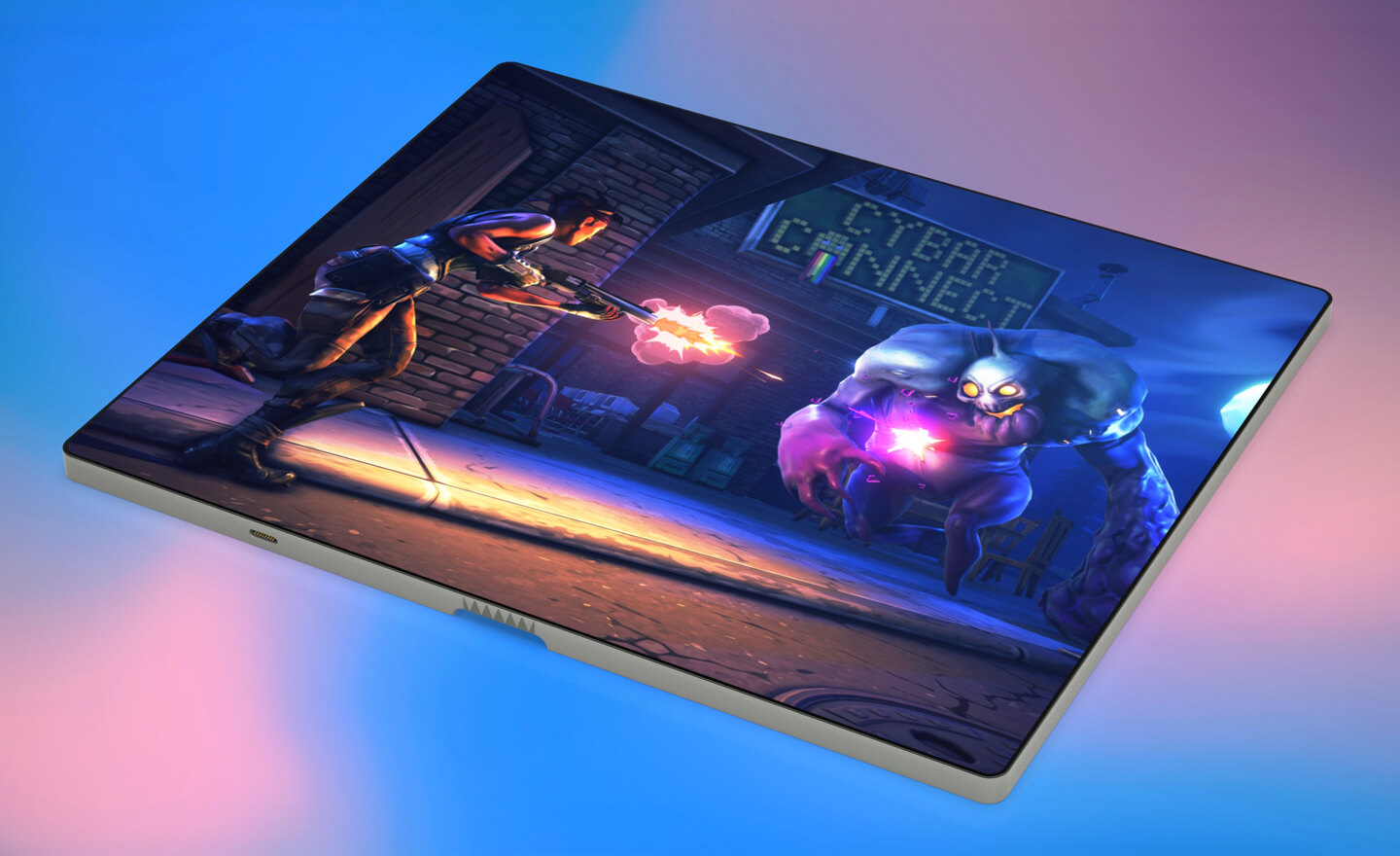 Huawei foldable smartphone at MWC 2019
So far little is known about the price of Huawei's first foldable smartphone. It is known that the Samsung Galaxy Fold will cost approx. $1800 USD / €1600 EUR (128GB model). Huawei will likely choose a lower price point. Perhaps something like $1649 USD / €1449 USD? But this is just guessing for the time being.
Huawei has scheduled a press conference on Sunday 24 February at 14:00 CET. At the conference the 5G foldable smartphone will be presented. The company may also simultaneously release a new MateBook notebook and MediaPad tablet. The Mobile World Congress starts one day later. Of course, the revolutionary device will also be on display at MWC 2019.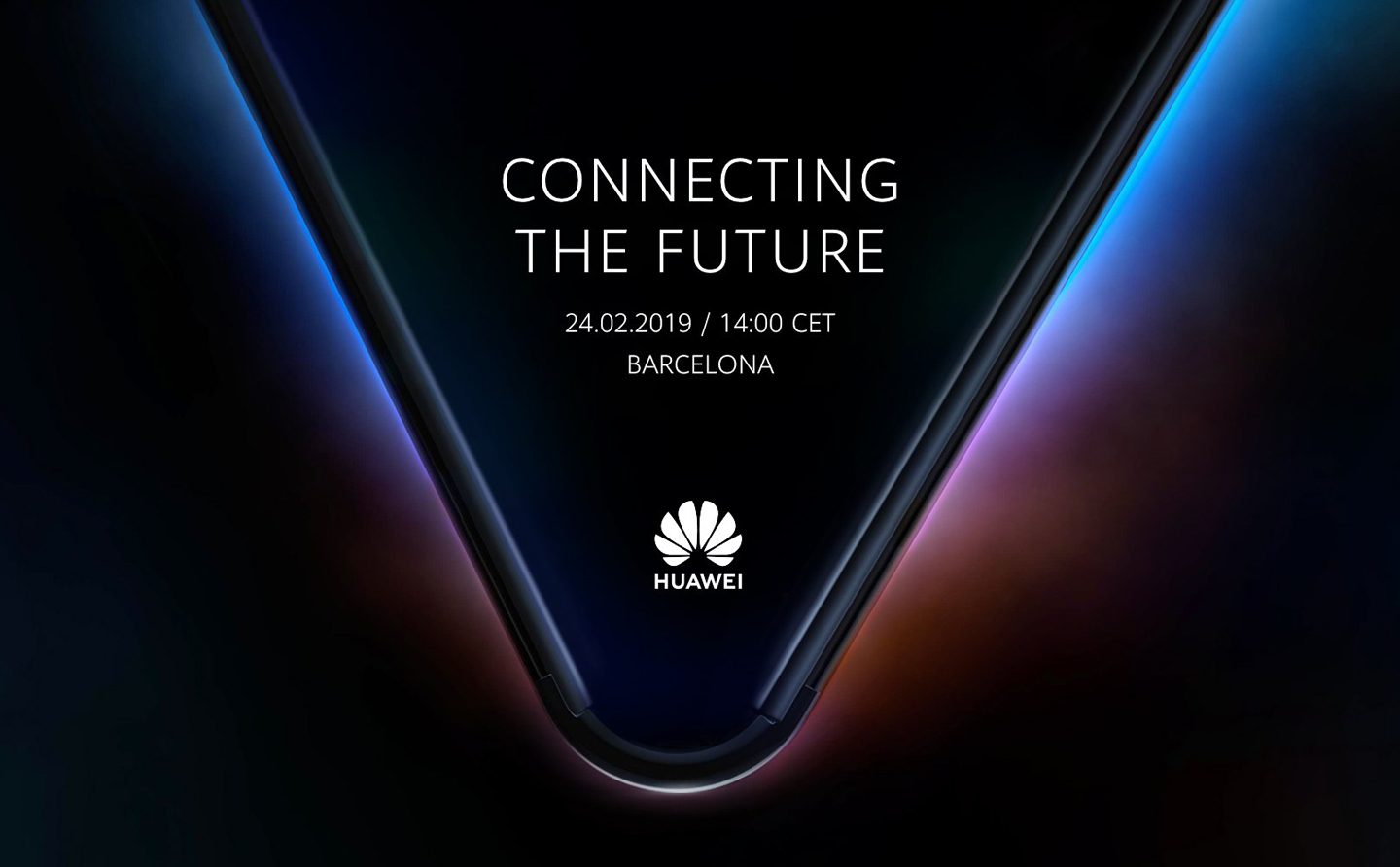 Yesterday the company also launched a teaser of their foldable phone, this was one day after LetsGoDigital produced their 3D visualisations. The teaser image revealed the display will indeed be on the outside. It also unveiled the hinge will likely be a bit more subtile than the one visualized in our 3D renders.
Huawei will not be the only manufacturer to present a foldable smartphone at MWC 2019. Samsung, Motorola and Xiaomi are also expected to launch a foldable device at world's biggest event for the mobile industry. In addition, LG will present their version of a foldable smartphone to a select audience and Oppo will provide some more information on their foldable phone too.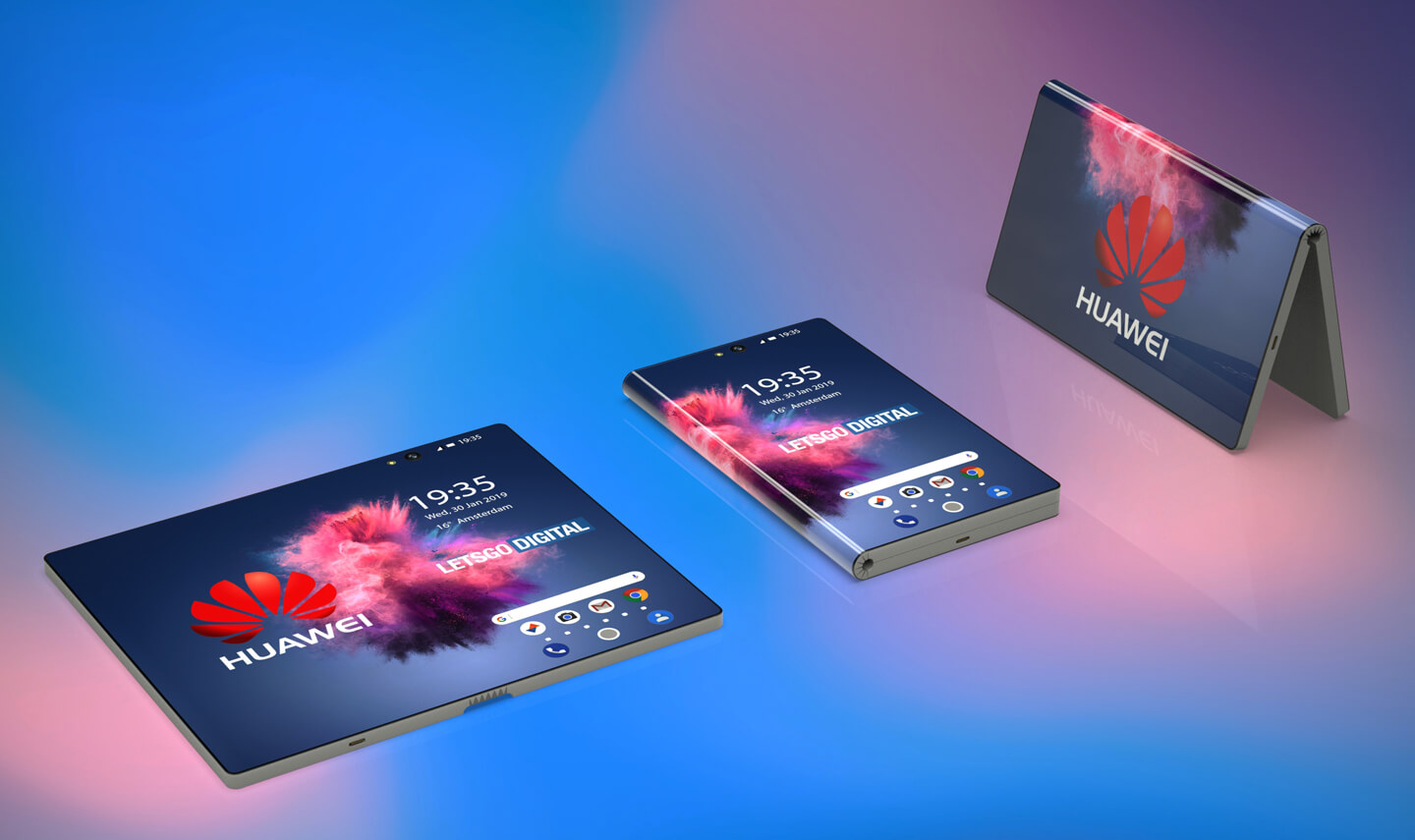 Note to editors: The product renders presented in this article are copyright protected and produced by LetsGoDigital. The images can be used for reproduction in any online publication if you add a credit source link to our website. Producing render artwork takes a lot of time and effort, we therefore ask you to respect this rule. Thank you very much for understanding.