About a month ago we mentioned about 13 different Xperia model numbers, all of which are expected to arrive in 2018. Among them was the H4233. A recent mention on the Chinese social media Weibo revealed this numbers probably belongs to the Xperia XA2 Ultra.

Sony Xperia XA2 Ultra H4233
The Sony Xperia XA2 Ultra (H4233) will be a midrange phone with an 6 inch Full HD display. The smartphone runs on Android 8.0 Oreo and gets driven by the Snapdragon 630 processor with 4GB RAM. The display resolution of 1920×1080 reveals this phone gets traditionally big bezels.
But there is something else I find worth mentioning. Once the XA2 Ultra will arrive, Sony will also definitely launch the Xperia XA2. However, so far no information is available on this phone.
Sony Xperia XA2 H4133
By looking at the model numbers we found in the GFXbench benchmark back in November, we may find the answer to this question. The Sony H4133, looks very similar to the H4233. Not only in terms of the model number, but also in terms of specs. We therefore expect this model number to belong to the Xperia XA2. To compare, the current XA1 has modelnumber G3121, while the XA1 Ultra has modelnumber G3221.
As we have learned from the GFXbench back in November, the Sony H4133 will incorporate a 5.2 inch Full HD (1920×1080) display, instead of the 5-inch screen from the XA1. Furthermore, the Xperia XA2 will be equipped with the same 2.2Ghz octa-core Snapdragon 630 processor as its bigger brother, although less memory will be integrated, 3GB instead of 4GB.
In addition, the Xperia XA2 will run on Android 8.0 and comes with 32GB internal memory. The midrange phone features a 21 megapixel (5520×4144) digital camera and records video in 4K (3840×2160) resolution.  Furthermore, a 7 megapixel selfie-camera will be available.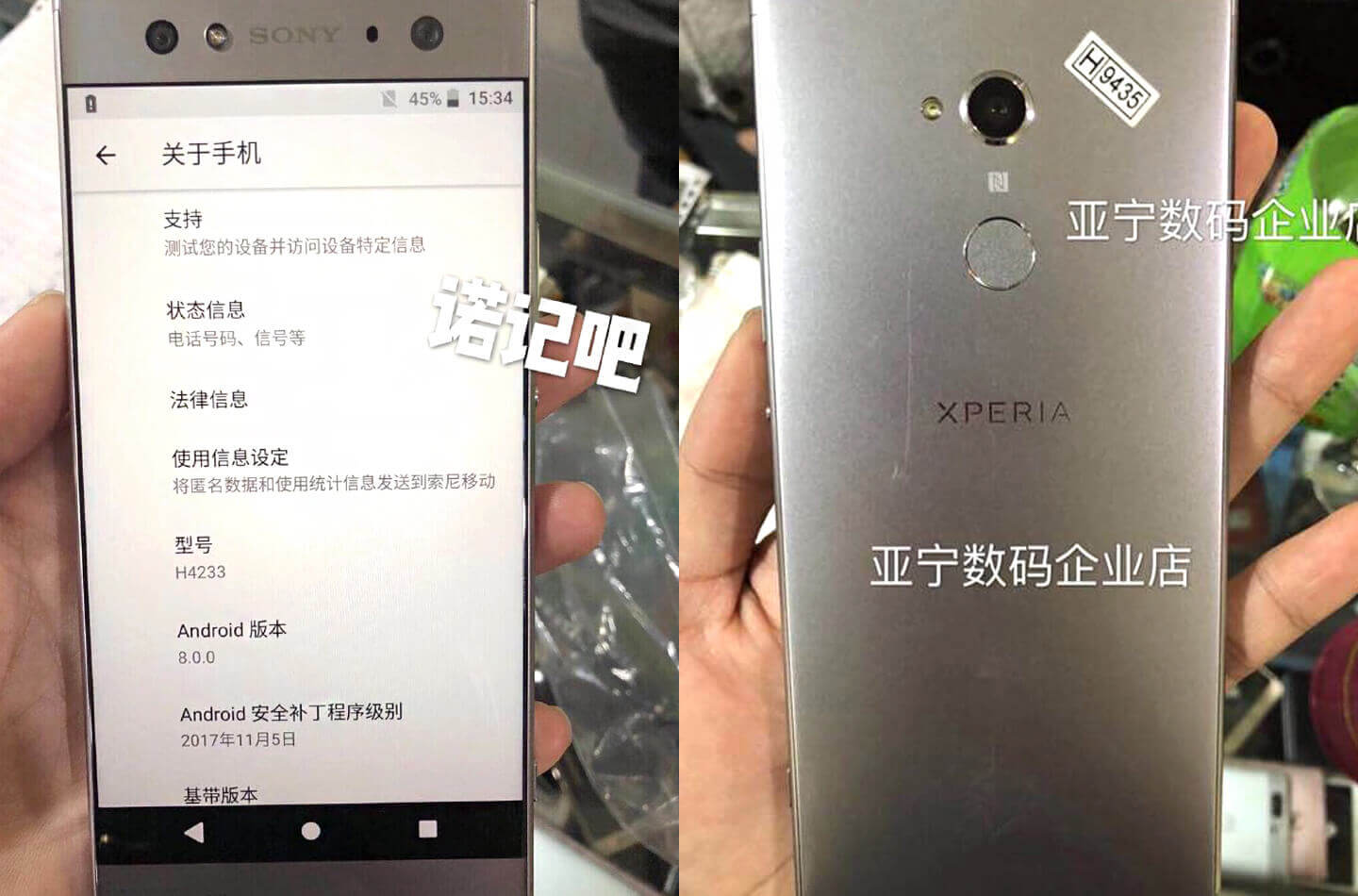 Release date Sony Xperia XA2 and XA2 Ultra
The Sony Xperia XA2 and XA2 Ultra will succeed the one year old XA1 and XA1 Ultra. Both smartphones were released in February 2017. It is likely for Sony to introduce their new midrange smartphones before the MWC 2018 starts end of February 2018 in Barcelona, Spain.