The release date of the LG G7 ThinQ is fast approaching, the new top model is expected in exactly one week from now. There are already many details known about both the specifications and the design. Today we also discovered a Geekbench benchmark, which reveals more details regarding the performance of the new premium smartphone.
Today the G7 ThinQ has surfaced in the Geekbench database. The benchmark test for the LGE LM-G710 shows a single-core score of 2312 and a multi-core score of 8979. An impressive test score. For comparison, in February 2018 the Galaxy S9 achieved a single-core test score of 3648 and 8894 in multi-core. The LG G7 ThinQ features a 1.77Ghz octa-core Qualcomm processor with 4GB of RAM memory. This is the Snapdragon 845 processor, in addition the device runs on Android 8.0.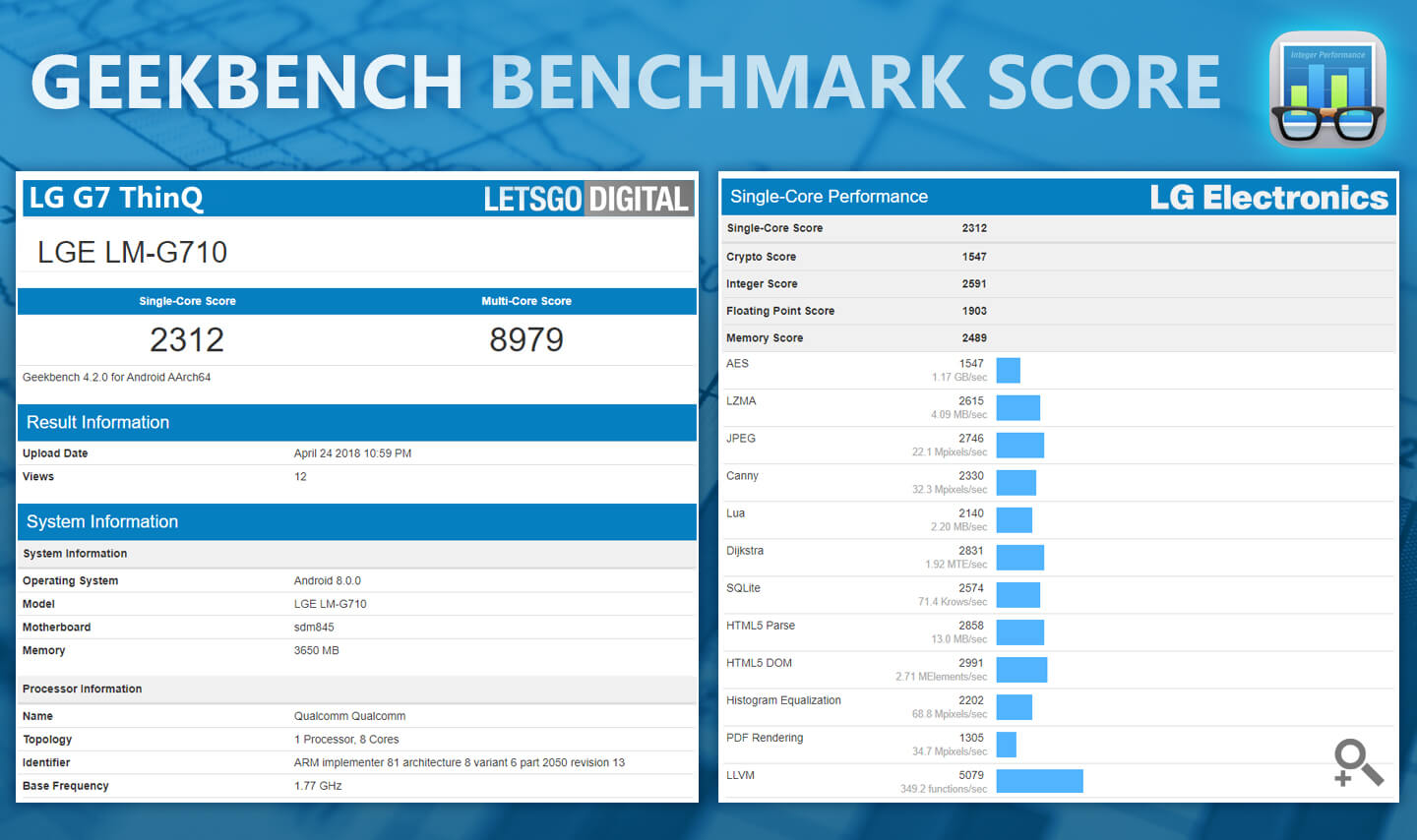 LG G7 ThinQ smartphone
Yesterday, we found out the G7 ThinQ also received its Korean certification. A week earlier we reported that the G7 and Q7 have passed the EEC inspection.
Moreover, several images have already been leaked, so we have a good image of the design. LG's first smartphone with notch will be presented on May 2, 2018. As the name suggests, the LG G7 will also incorporate artificial intelligence. In addition, the device is equipped with a physical button for the Google Assistant.