Yesterday we reported about the highly anticipated LG G7 ThinQ. The smartphone hit the Geekbench with an impressive score. Today we got information about the battery.
LG G7 ThinQ gets 2.890 mAh battery
Our good friends over at Mobiel Kopen found a recent Anatel certification. The LG G7 ThinQ with model number LM-G710EMW was inspected on March 27, 2018.
The papers of the Brazilian inspection authority reveal more details regarding the battery capacity of the LG G7 ThinQ. The premium smartphone will feature a 2.890 mAh battery. This is slightly less than the expected 3.000 mAh battery. And considerably less than the current G6, which features a 3.300 mAh battery. It contains a non-removable battery with model code BL-T39 This battery also received a certificate from Anatel, on April 17, 2018.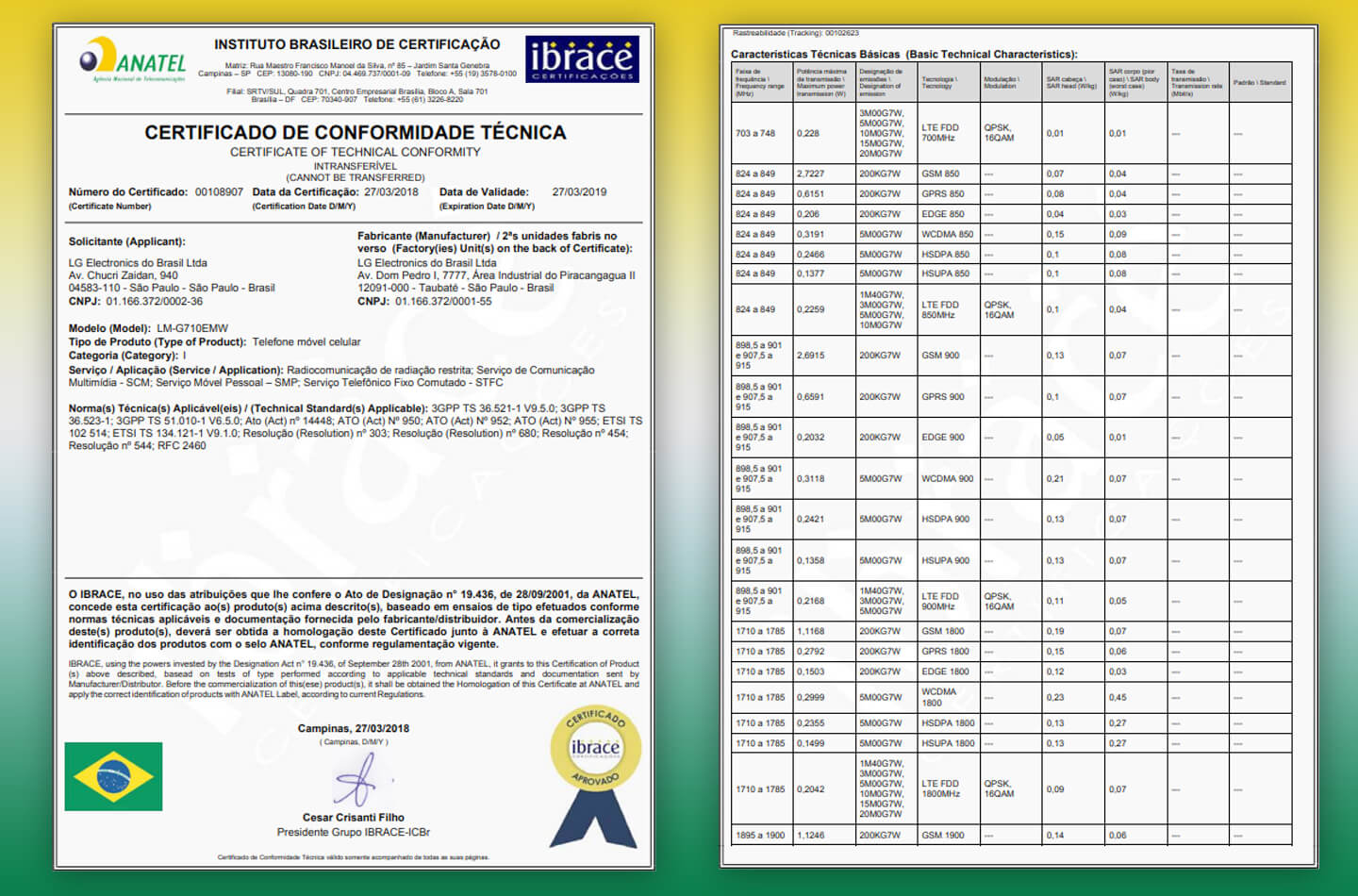 Specifications of the LG G7 ThinQ
The G7 ThinQ will be LG's first smartphone with a notch. The device sports a very bright 6,1-inch screen with a 19.5:9 screen ratio. The phone will be powered by the Snapdragon 845 processor with 4GB of RAM. Furthermore, the premium smartphone features a dual camera, both 16 megapixels and a LED flash. In addition, the LG G7 ThinQ has a dedicated Google Asisstant button and comes with a 3.5mm audio jack.
LG will unveil its next-generation G-series on May 2, 2018 in Manhattan, New York. The smartphone is likely to arrive in the colors Aurora Black, Platinum Grey, Moroccan Blue, Moroccan Blue (Matte) and Raspberry Rose.