The Russian company Caviar, known for its exclusive Limited Edition smartphones, which are often based on the latest iPhone models, has once again introduced a unique and special collection. This time it is the latest Apple iPhone 12 Pro, which has been transformed into a luxurious iPhone 4 – dedicated to the 10th anniversary of the iPhone 4. There is even an original piece of Steve Jobs turtleneck integrated in the design.
The iPhone 4 was the last model to be personally announced by Steve Jobs. Apple's co-founder passed away just days after the official introduction of the iPhone 4s.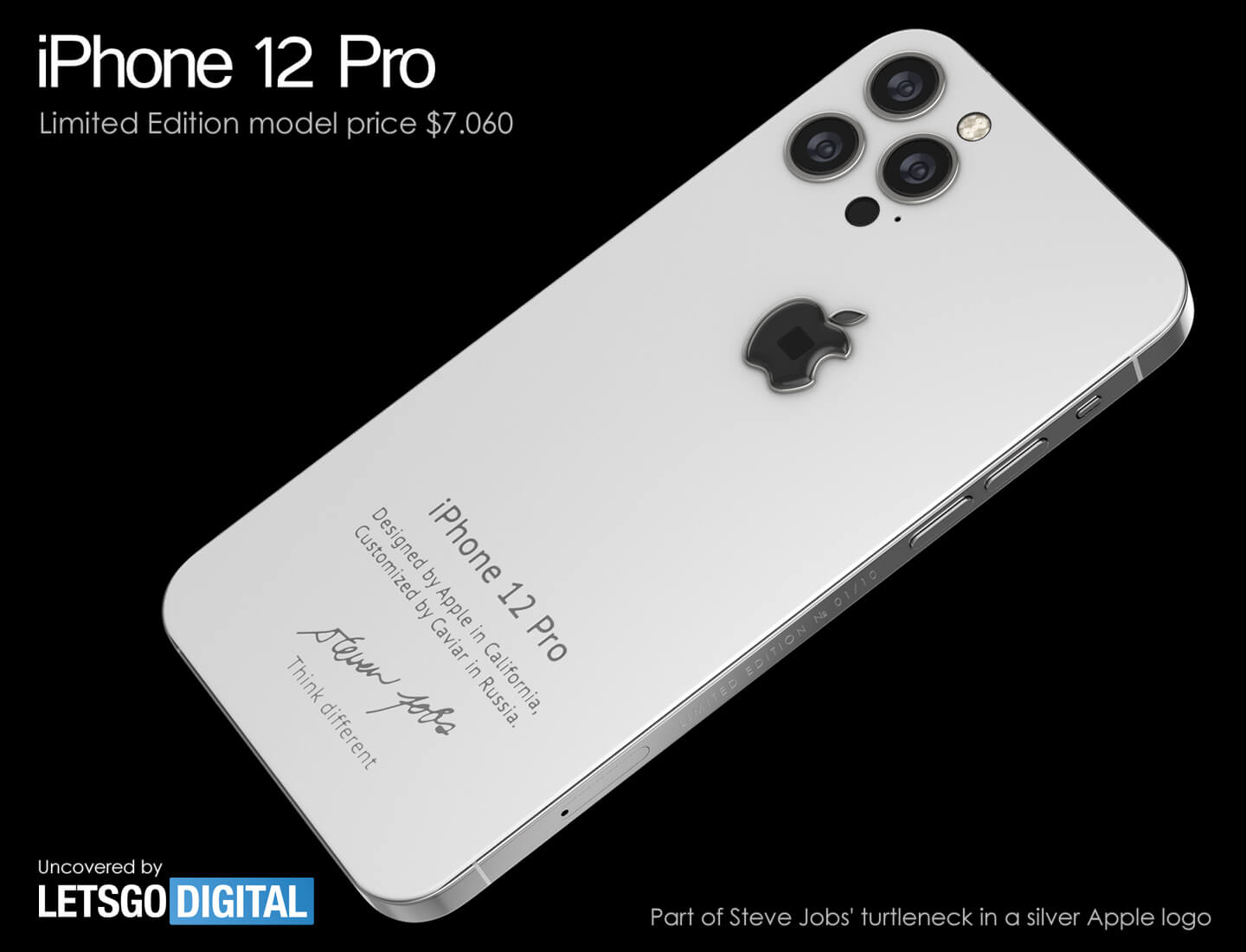 iPhone 12 Pro Jobs 4 Collection from Caviar
By many the design of the Apple iPhone 4 is still considered as the most successful design of the entire iPhone line-up, Caviar reports in its press release. Partly for this reason, Caviar has chosen to provide its new Limited Edition series with the nostalgic iPhone 4 design, with all the modern functionalities that the iPhone 12 Pro has to offer.
The new collection consists of three models; the iPhone 12 Pro Jobs 4 Gold, the Jobs 4 White and the Jobs 4 Black. The key element of the customized versions is a piece of Steve Jobs' original and famous turtleneck. This fragment is embedded in the Apple logo and certainly makes these devices unique.
On the back you can read: "iPhone 12 Pro – Designed by Apple in California, Customized by Caviar in Russia." Accompanied by a Steve Jobs signature and the text "Think Different".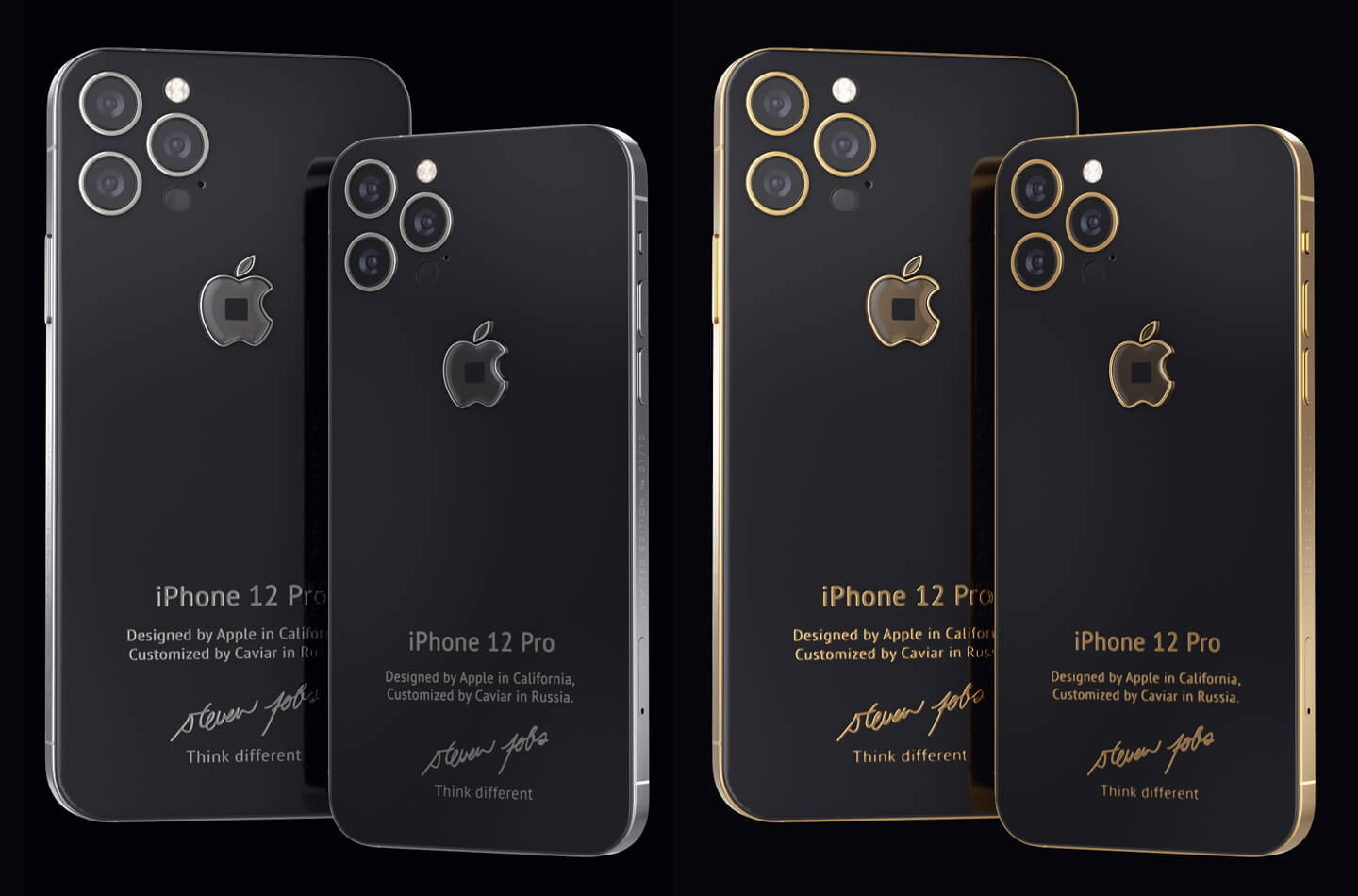 The Black model is made of durable blackened titanium, the White model has a white composite housing covered with jewelry enamel and a 925 sterling silver Apple logo. A nice detail; the original iPhone 4 was released in the same two colors; black and white.
The Gold model is an extra luxurious addition from Caviar. This Limited Edition smartphone model is provided with 18-karat gold, the Apple logo is crafted from 750 gold. This is also the most expensive version, for this model the starting price is set at $ 8,140 USD (128GB). There is also a 256GB and 512GB model available. For the iPhone 12 Pro Max prices start at $ 8,680 USD.
The Apple iPhone 12 Pro Job 4 White has a starting price of $ 7,060 and the black titanium variant is available for $ 6,520 USD. Caviar will only produce 10 copies of each model. A unique number is engraved on the side of the device and a certificate of authenticity will also be included in the luxurious retail package.
It is not the first time that Caviar has released a Limited Edition smartphone in honor of Steve Jobs, last year the company also designed an iPhone 11 Pro (Max) edition in honor of the co-founder of Apple.