It seems like every gadget in 2020 will fold or flex as this is the new tech fashion. Although some critics expressed reservations about the technology, manufacturers are investing heavily in the development of flexible screens, foldable smartphones, tablets, and laptops. Apple is, by all means, no exception as the Cupertino team has been experimenting with flexible screens for some time now, and rumors of a foldable iPhone and iPad circle the web.
Now Apple will give more fuel to the rumor mill as there's a new patent for what appears to be a very futuristic-looking iMac. The filing is for an all-in-one desktop computer and the casing is entirely made of glass. It sports a large touchscreen and a removable keyboard and the design is very Apple-like, which, in any case, is not a bad thing.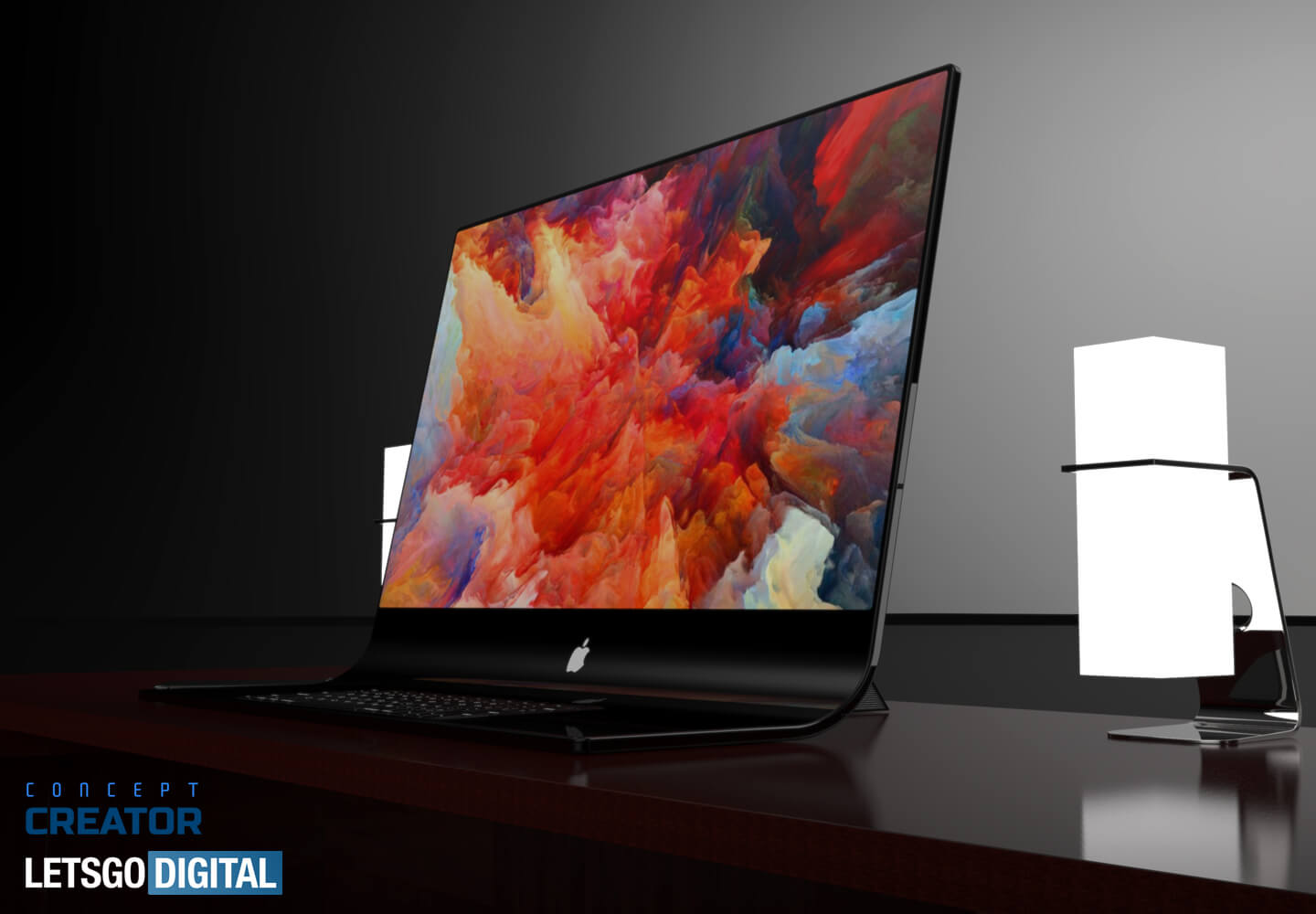 iMac Pro desktop glass computer 
The patent in question bears the title "electronic device with a glass housing" and was submitted by Apple to the USPTO in May 2019 and subsequently published on January 23, 2020. The story got picked up then by major tech media, reporting of a new, groundbreaking Apple iMac.
We used the talents of our associated designer Jermaine Smit – aka Concept Creator – to bring this patent to life by designing a 3D render. In the video below you can how the machine would look like. The thin, stylish glass design is a real eye-catcher and will fit in many living rooms and offices certainly meeting modern design standards.
The design itself accommodates various innovations. The first and the most striking of all is the glass casing, which can be bent. This allows adjusting the screen angle for maximum viewing comfort. It helps transportation as well, as you can just straighten it up and slide it in a bag or a case. There's a camera in the upper bezel, placed in the center, suggesting video call features.
The back of this futuristic Apple iMac is equipped with a stand, which provides extra sturdiness, moreover, some of the hardware components – such as various ports and connections – can be incorporated there. The patent documentation describes several options for using a keyboard. One of it integrates a keyboard seamlessly into the design, with space left for a touchpad on both sides. There's also the option to slide in a MacBook and use it Transformers-like with this design, accommodating its keyboard and maybe – its internals.
The patent documents are really extensive and thorough but for our 3D render we opted for the simplest and most stylish iteration, which is also probably the easiest to build. There are some disadvantages to this design though. If the keyboard is integrated it puts it very close to the screen giving users almost no options but to work at a fixed distance from the machine.
There are some question marks about the bendability of this design too. Curved glass has been used in architecture for decades – by applying heat you can give it any form really, but when it cools down it becomes as hard as stone again. Smartphone manufacturers will use something called Ultra-Thin Glass for the next-gen foldable phones – Samsung will unveil the Galaxy Z Flip in a few days which is rumored to sport this material. It's a special amalgam that retains the properties of a normal glass but can be twisted and bend to some extent.
The case of Apple futuristic's iMac is different as the whole casing is made of what appears to be glass. Using Ultra-Thing Glass for the housing will be extremely expensive and very questionable on the practical side of things. Apple may opt therefore for another option like ceramic or a special plastic polymer – as long as the material is translucent which is stated in the patent documents.
Smartphone design incorporates glass for decades as the so-called glass-sandwich is the popular choice when trying to make a sleek and stylish device. Many users miss the metal though, as glass is fragile and prone to fingerprints making style quickly disappear in a mess of smudges. It remains to be seen how this design transfers to a desktop machine and if it receives a positive nod from users.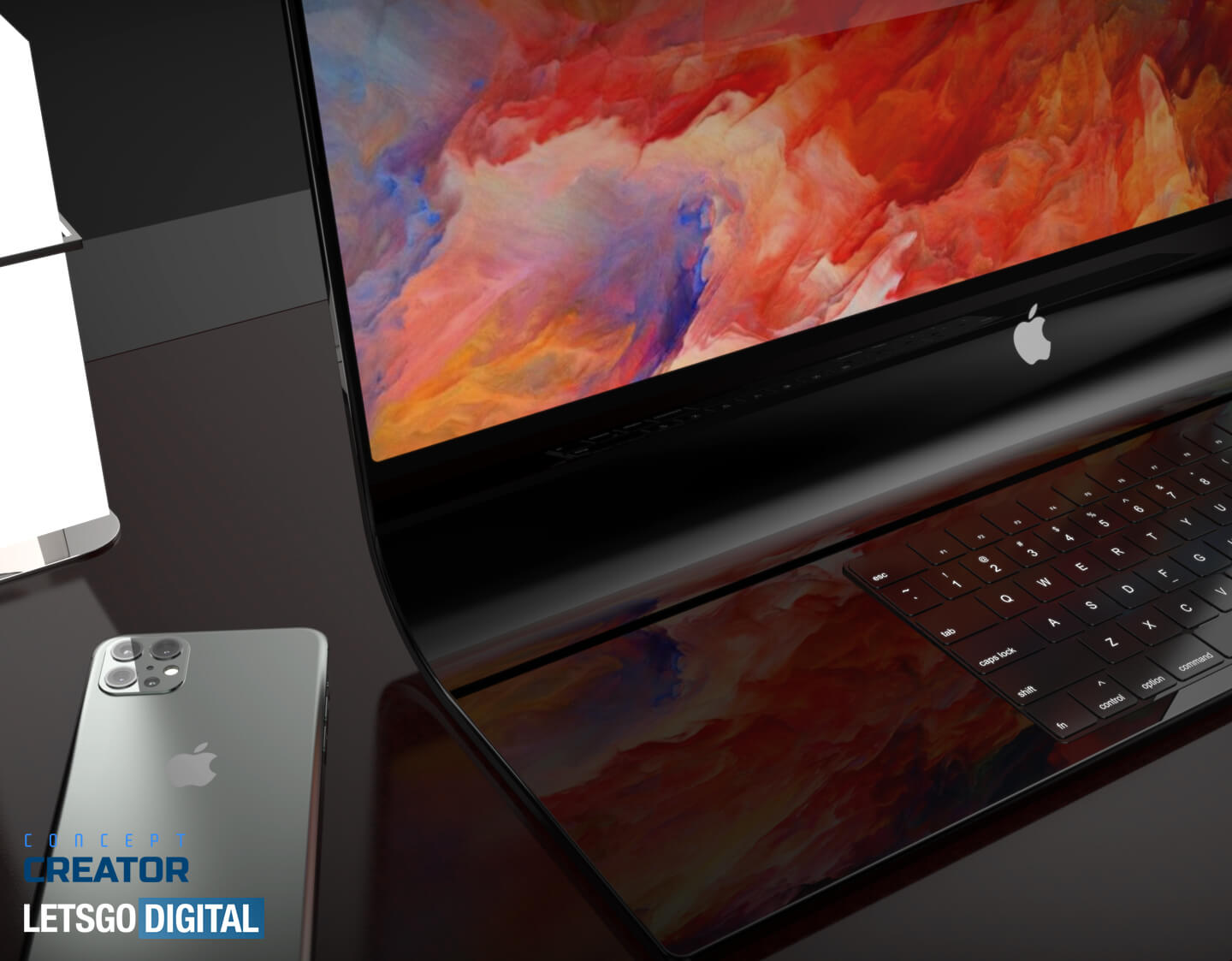 New Apple iMac design
The first Apple iMac was introduced back in 1998. At the time, it was still a big CRT screen and all plastic housing. Since the G5 model, which was introduced about 16 years ago, the design has remained virtually the same. The image resolution has increased, the screen edges are reduced and more powerful hardware is incorporated but the basic design stays the same. And it's already getting old and out of fashion. The question is, therefore: Where will Apple be going in the future? Can such a glass design indeed offer a practical solution to the design problem?
It could certainly cause a stir in the community and bring back the glorious days when Apple was on the top of the innovation spear. In recent years, glass has increasingly been used in consumer electronics and would be kind of a logical choice. In addition, the iMac needs a design update after all these years and to make matters worse, desktop PCs are facing a steady decline in sales in recent years mainly because consumers shift towards laptops and tablets. With the upcoming flexible revolution, the competition will be fierce and the problem will deepen.
More and more computer manufacturers are betting on the use of flexible materials. Take for example the Lenovo ThinkPad X1 Fold, a laptop with a folding screen. Lenovo wants this groundbreaking 5G laptop released mid-2020 for a starting price of $ 2500 which is very ambitious.
At CES 2020, Dell and Intel also showed a prototype of a folding PC. The 13-inch Dell Ori and the 17.3-inch Intel Horseshoe Bend both sported large flexible screens. This not only provides a modern look & feel, it also brings additional functionality. Users can use the lower part of the screen as a virtual keyboard or display various interface elements in an app or a game.
Many may still prefer physical keys though, especially if there's a lot of typing involved. In that respect, an iMac with an updated design and an integrated keyboard makes a lot of sense for Apple.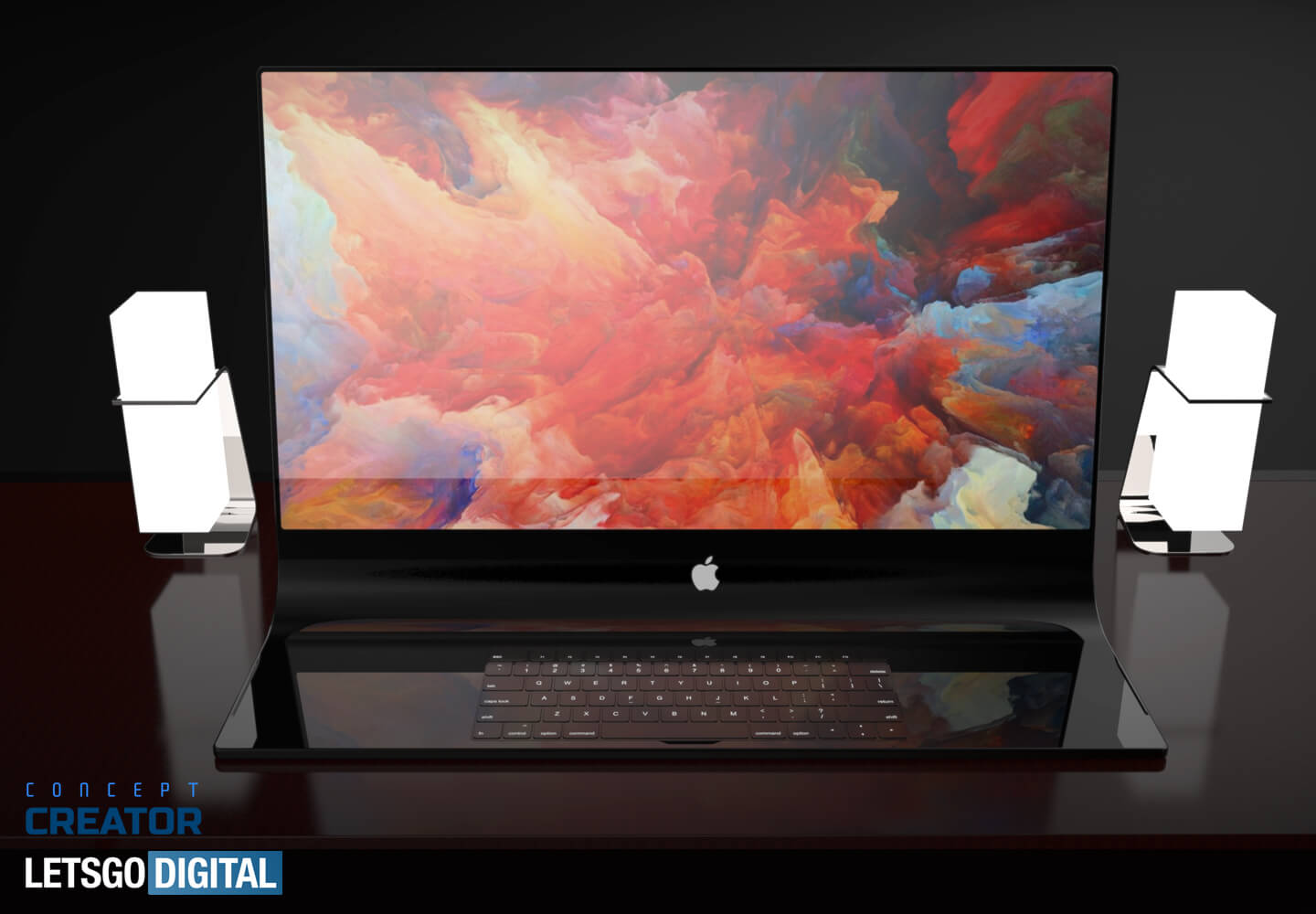 Apple 2020 events
It is as yet unclear when will Apple announce a new iMac and/or iMac Pro and whether the all-in-one PC will get a design update. The first Apple event of the year will take place in March, probably officially unveiling the iPhone SE 2 / iPhone 9, as well as a new iPad Pro 2020. In addition, various new accessories are expected, including an AirTag tracker.
The WWDC developer conference will take place in June, where iOS 14, iPadOS 14, watchOS 7 and of course macOS 10.16 will be announced. It is possible that new hardware will also be shown during this event. The iPhone 12 series unveiling is scheduled for September as per tradition, this year the line-up appears to consist of four models. At the same time, the new Apple Watch 6 will also make an appearance. Perhaps there will be another event planned for October, specifically for a new MacBook. All in all, we can expect a lot of new Apple products in 2020.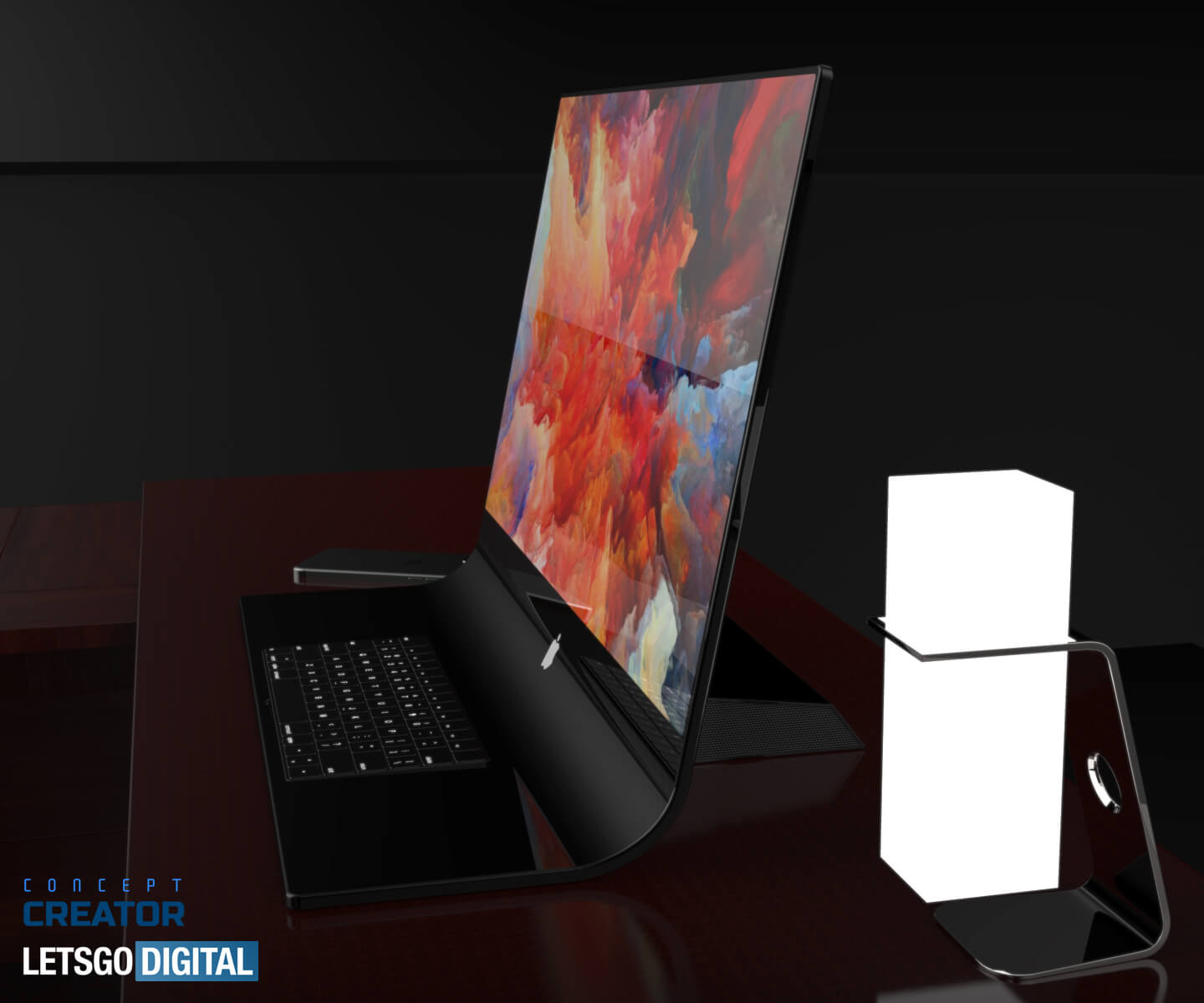 Note to editors : The product renders presented in this publication are copyright protected and designed by Concept Creator and world-wide licensed to LetsGoDigital. You can use this artwork for free, as long as you include a clickable source link into your story.  Thank you very much for understanding.