Samsung has introduced its new Exynos 9610 processor for premium mid-range devices, like the Galaxy A-series. The processor is more powerful and faster than its predecessor and boosts the multimedia performance. The Exynos 9610 has a vision image processing unit with a neural network for AI-tasks. Read the Samsung press release below for all details.

Samsung Exynos 9610
The Exynos 9610, built on Samsung's 10-nanometer FinFET process, elevates the multimedia experience in high-end smartphones with premium-level features such as deep learning-based image processing for ultimate picture-taking experiences and stunning slow motion video recording at 480 frames per second.
For more enriched photo-taking and filming experiences, the Exynos 9610 application processor delivers a major boost in multimedia performance. Vision and image processing is now coupled with a neural network engine for more intelligently enhanced face detection, as well as single camera out-focusing and augmented low-light images.
The advanced face detection feature enables the camera to recognize faces that are either not facing forward or partially covered with objects like hair or a hat. With smart depth sensing, bokeh or out-focused portraits can be taken with a single camera. Through cleverly merging multiple frames, vision and image processing enhances the signal-to-noise ratio (SNR) and brightness that can improve pictures taken in low-light environments.
The Exynos 9610 also allows for 480fps slow-motion support in full HD. Even while using a conventional two-stack image sensor, the Exynos 9610 is able to encode slow-motion video, thanks to its image signal processor (ISP) with improved performance by 1.6 times and more-than-doubled mobile industry processor interface (MIPI) speed. In addition, the processor uses a premium multi-format codec (MFC) that allows encoding and decoding up to 4K 120fps.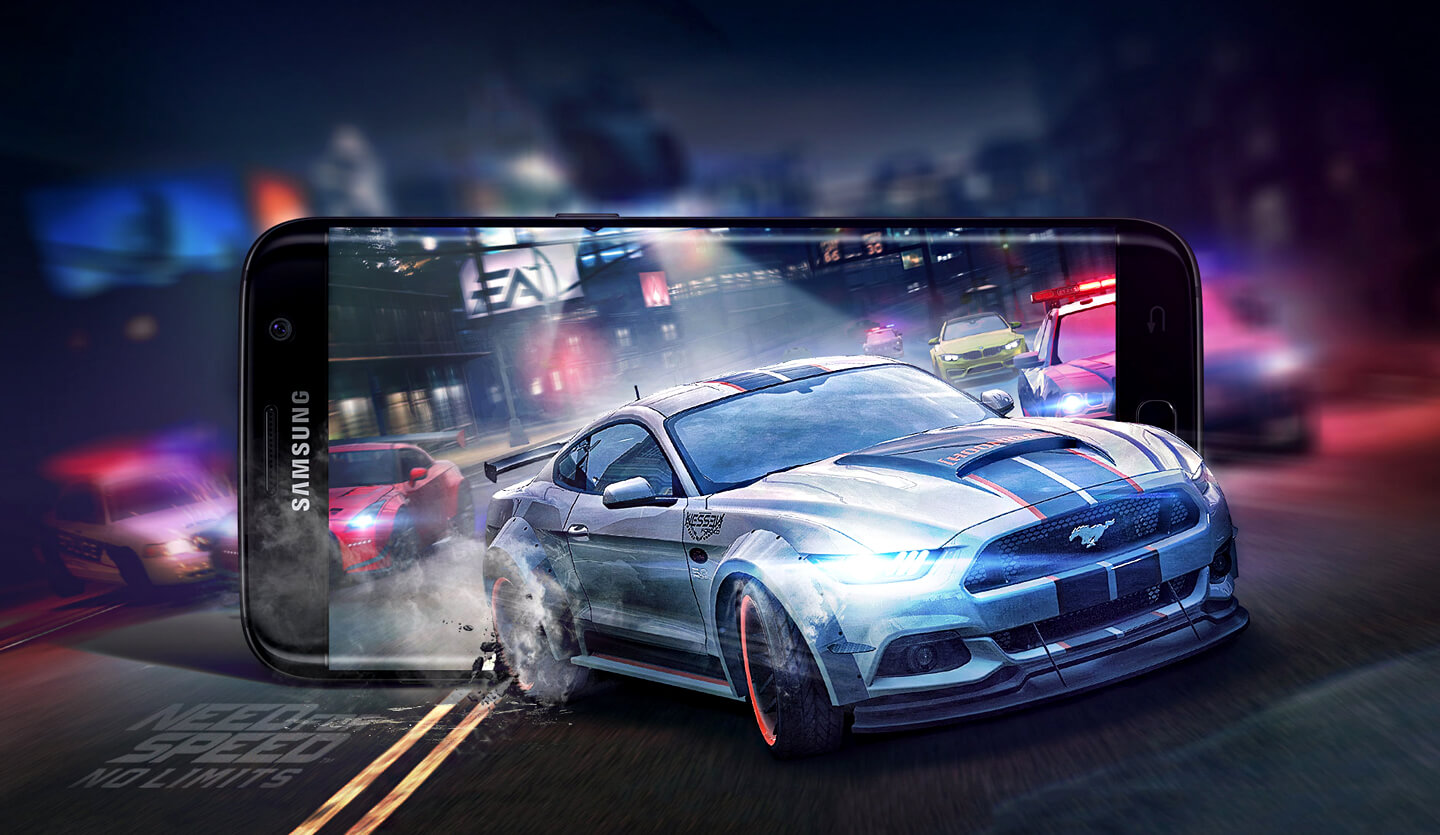 Exynos 7 Series for mobile devices
With its powerful CPU and GPU, the Exynos 9610 provides smooth mobile computing and gaming performances that meet the needs of today's high-end Galaxy devices. The CPU is comprised of four Cortex-A73 cores running at 2.3 gigahertz (GHz), and four 1.6GHz Cortex-A53 cores to load apps quickly and run multiple tasks simultaneously. The GPU is a second-generation Bifrost-based ARM Mali-G72 that can bring more realistic and immersive graphics on mobile devices.
Always-on sensing applications that require instant feedback, such as gesture recognition or context awareness, are enabled by an embedded Cortex-M4F-based low-power sensor hub, which efficiently manages the sensors in real-time without waking the main processor.
For always connected and seamless mobile broadband connection, the embedded all-network LTE modem supports Cat.12 3CA (carrier aggregation) at 600 megabits per second (Mbps) for downlink and Cat.13 2CA at 150Mbps for uplink.
Samsung Exynos 9610 processor is also packed with wireless communication technologies such as high-throughput 802.11ac 2×2 MIMO Wi-Fi, faster and longer range Bluetooth 5.0, and FM for radio. In addition, for global location positioning coverage, it embeds a 4-mode Global Navigation Satellite System (GNSS) receiver that includes GPS (Global Positioning System), GLONASS, BeiDou and Galileo.
Ben Hur, vice president of System LSI marketing at Samsung Electronics: The Exynos 7 Series 9610 is our latest mobile processor that delivers on added power and speed. But more importantly, it sets a new performance standard for high-end devices with its deep learning vision-image processing solution and slow motion video capabilities that change the way we engage with our mobile devices.