Caviar has just announced the Goldphone, a special Limited Edition smartphone that has been placed within the famous Gold Collection, which also includes the PlayStation 5 Limited Edition. The Goldphone is enriched with 1 kilogram of 24 karat gold and has the shape of a gold bar. The Samsung Galaxy S21 series is used as the basis for this creation. Customers can choose from the Samsung S21, the S21 Plus and the S21 Ultra. Are you more of an iPhone fan? Then you can also opt for the iPhone 12 Pro (Max).
The back of the smartphone has been thoroughly overhauled by Caviar. To transform the S21 into a gold bar, the camera system has been eliminated. It is a beautifully rounded smartphone decorated with 1 kilo of gold. The specifications are engraved on the back of the device: "Fine Gold 999.9, net weight 1000g.".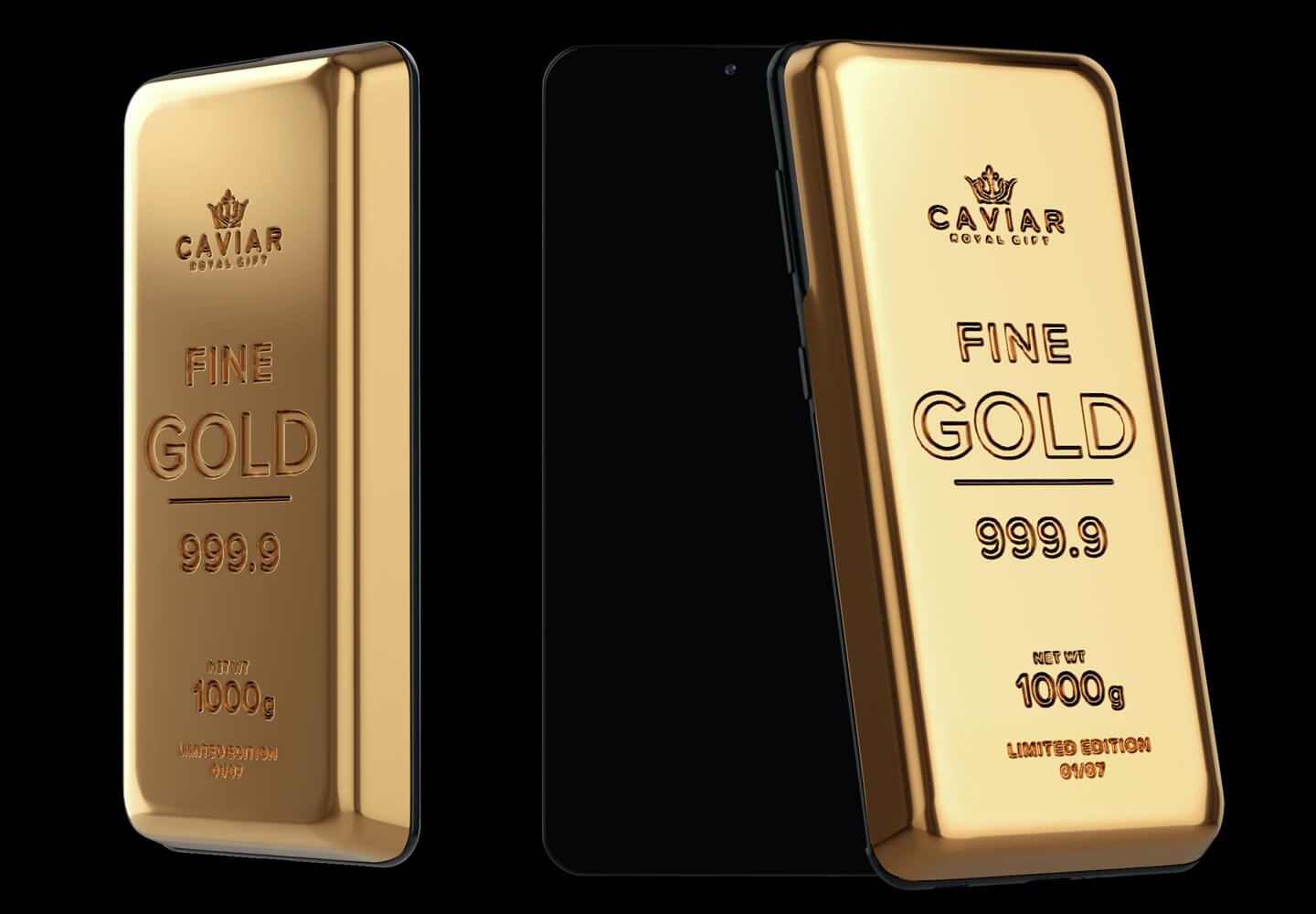 Samsung Galaxy S21 Golden Limited Edition
Normally Caviar uses 18-karat gold (750 gold) for its luxury smartphone creations, which is more practical in everyday life and also more affordable. However, the Goldphone is an investment object that will retain its value over the years. That is why Caviar has opted for 24-karat gold, or pure gold (99.9% instead of 75%).
Only 7 copies of this unique Limited Edition smartphone are produced. A unique number is engraved at the bottom of the back of the Samsung Galaxy S21, so that the owner can see exactly which one belongs to him.
With a suggested retail price of $ 169,000 USD, this is the most expensive Samsung Galaxy S21 Ultra you can buy. Customers can choose from three memory variants: 128GB, 256G and 512GB.
Each Limited Edition smartphone comes in a chic packaging. For this Goldphone Caviar opted for a luxurious white case-safe with a combination lock, to underline the exclusivity of this model.