The Russian company Caviar is known for enriching and decorating high-end Apple and Samsung smartphones with rare materials, including precious metals. This time Caviar takes a slightly different approach. The iPhone 12 Pro (Max) was used as the basis for the new Goldphone. In Caviar's jewelry workshop, the smartphone is decorated with a kilogram of 24-karat gold, making it an investment object for investors.
Normally, Caviar uses 18 karat gold for its luxurious creations, which is more practical in everyday life and also more affordable. This time, however, Caviar only uses 24 karat gold, making it a worthwhile investment for the long term.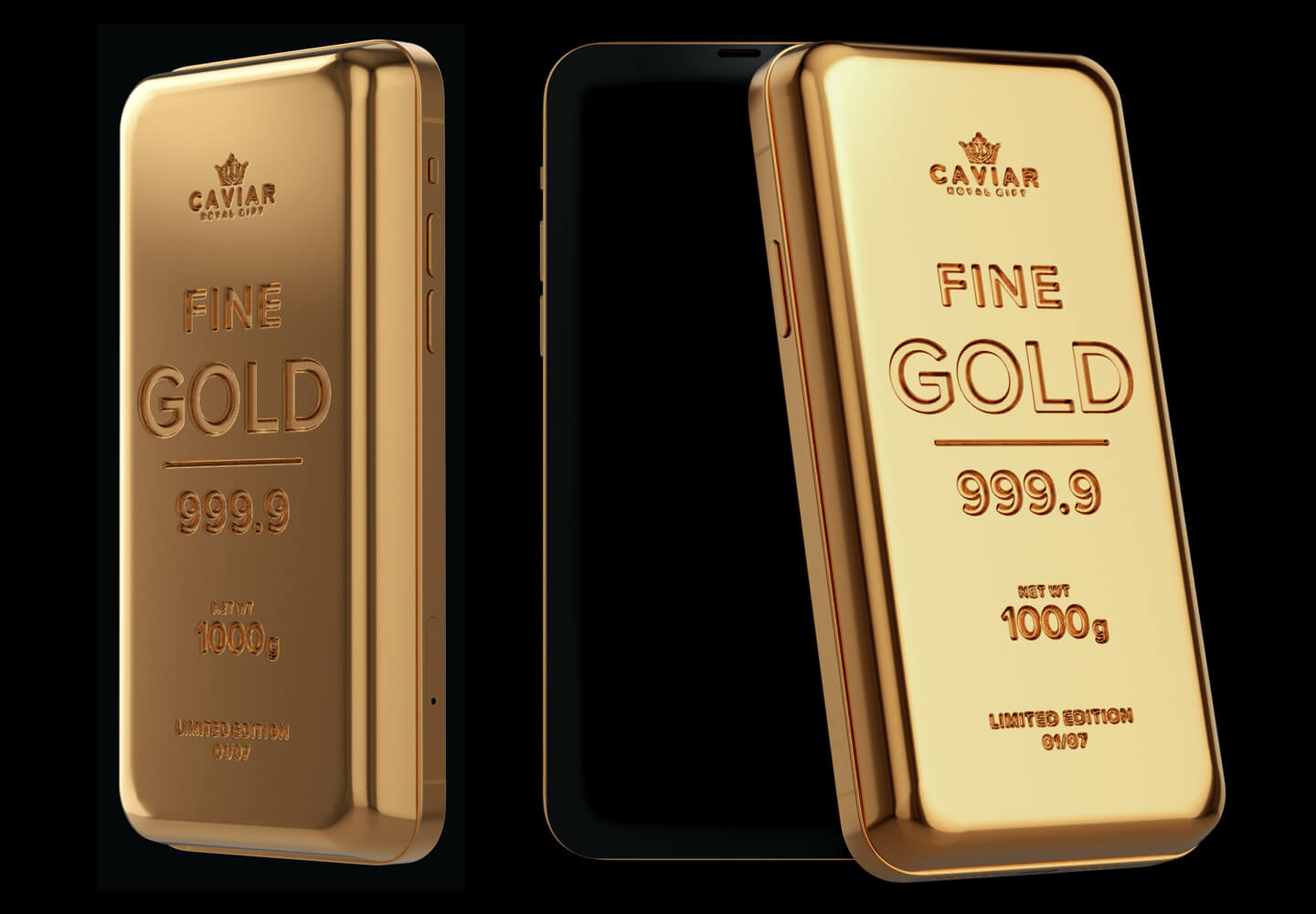 iPhone 12 Pro Goldphone as an investment
Caviar's iPhone 12 Pro Goldphone looks like a bar of gold, while retaining all the smart features the iPhone has to offer. Most functions, at least, because to create this golden design Caviar decided to eliminate the camera system.
The Caviar logo is processed on the back of the smartphone. Directly below, the letters "Fine Gold 999.9" are engraved, including the weight of 1000 grams. The Goldphone comes in a limited edition of only 7 pieces, on the back of the device the unique number is engraved.
This golden Limited Edition smartphone comes in a luxurious white case-safe with a combination lock. Caviar ships all over the world, every phone is delivered by a private courier. Delivery is included in the price, regardless of where you live.
This golden iPhone retains all functions that can also be found in the regular iPhone 12 Pro (Max) – except for the rear-camera. Customers can choose from the Pro or Pro Max model. Both devices are available in three memory variants: 128GB, 256GB and 512GB.
The suggested retail price of the Caviar Goldphone is set at $ 159,000 USD, for which you will receive the 128GB iPhone 12 Pro. Do you prefer a Samsung phone? Alternatively, Caviar offers the same design based on the Samsung Galaxy S21.