Galaxy Unpacked 2020 is closing on us fast – in less than a month from now Samsung will officially unveil its new S-series smartphone portfolio. Anyone expecting to see a S11 moniker will be in for a surprise as the Korean tech giant decided to skip some numbers and go for nice calendar-related symmetry. The next Galaxy series will launch under the S20 name, tying it up with 2020.
This year's event will bring some substantial changes to the Galaxy S line apart from the name change. We'll have to wave goodbye to the affordable "e" model for better or worse and say hello to a new ultra-premium device instead – the Galaxy S20 Ultra. Samsung is staying consistent with the total count of devices though, bringing three models to the table – Galaxy S20, S20+ and the aforementioned S20 Ultra.
Each of these models will be available in 5G flavor with the S20 Ultra probably receiving the high-speed next-gen connectivity mandatory. Every upcoming release of a Samsung flagship inevitably creates a maelstrom in the sea of tech rumors and the S20 Ultra is no exception. Time to talk design and specs.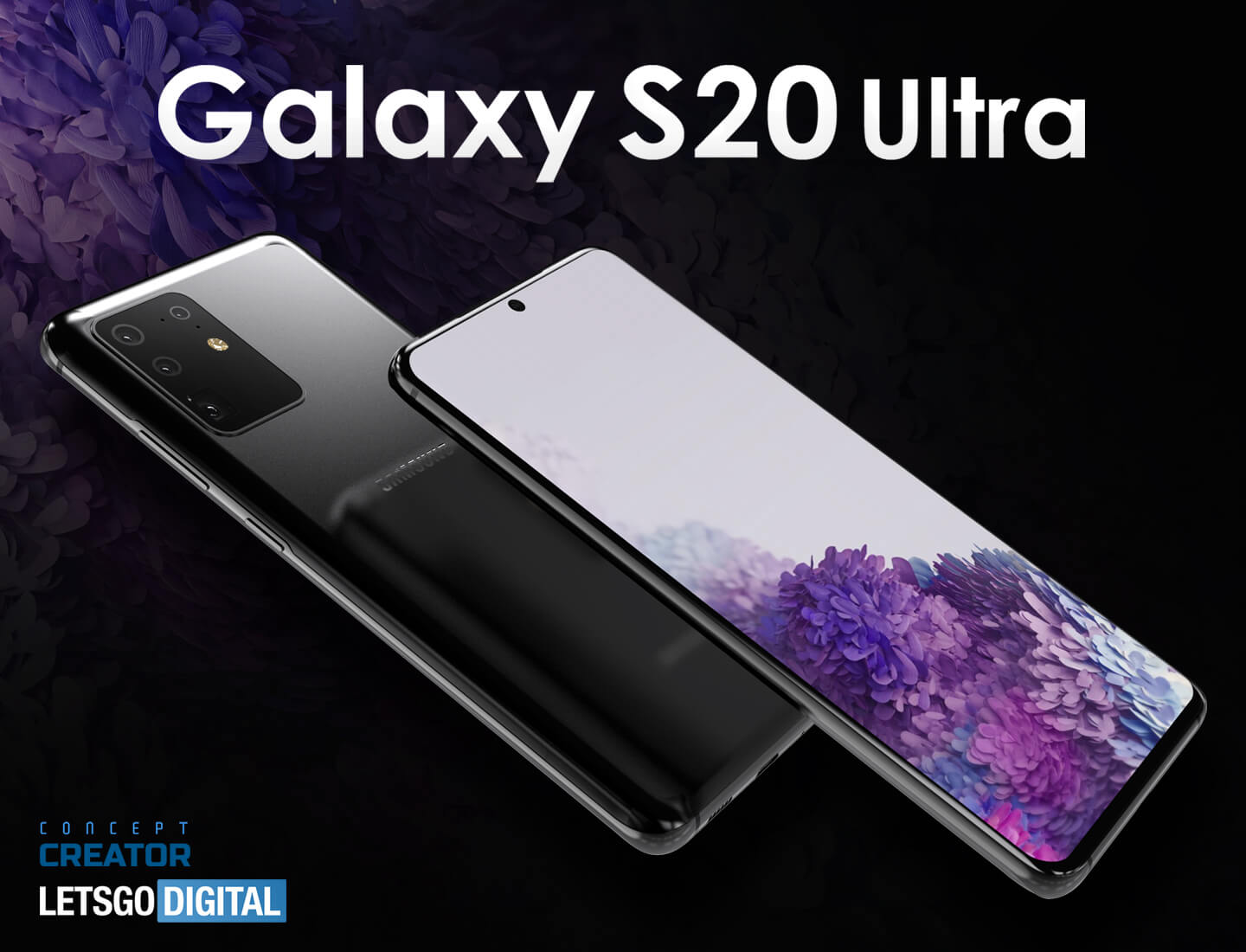 Samsung S20 Ultra design
Compiling all the available information together LetsGoDigital and Jermaine Smit – aka Concept Creator – produced a series of 3D renders of Samsung's new flagship. In the video below, you can take a detailed look at the concept from every angle.
Speaking of concepts, earlier this month Concept Creator offered a peek into the design of the next foldable phone from Samsung. The clamshell device was referred to as Galaxy Fold 2 for some time but later on, it became clear that this phone will almost certainly use the Galaxy Z Flip name.
Supersized and powerful
The Galaxy S20 Ultra will be the largest and most powerful Samsung smartphone ever. The device is equipped with a 6.9-inch AMOLED display with a 20:9 aspect ratio. Screens grew bigger and bezels kept shrinking during the past few years and instead of calling a 7-inch device a tablet or a phablet, today it falls under the ever-expanding and all-inclusive smartphone category.
In reality, 6.7 inches is considered a maximum size for one-hand operation and if your hands are on the smaller side, even that can prove challenging. Sure, we have the Note 10+ at 6.8 inches but its stylus makes the overall experience very different. And although we already have similar-sized devices like Lenovo Tab V7 (name sort of gives it away) and Xiaomi Mi Max 3, it remains to be seen how comfortable the Galaxy S20 Ultra is going to be in a day to day use.
The screen itself will most likely use SAMOLED technology and sport the highest refresh rate in a Samsung device – up to 120Hz. This will result in much smoother scrolling and of course, gaming at 120Hz will bring joy to FPS fans and eSports enthusiasts. The higher refresh rate will be supported with resolutions up to 2400×1080 (Full HD+) and the native WQHD+ will probably clock at 60Hz.
Looks like screen refresh rate is the new arms race in the smartphone universe as OnePlus announced in a press release last week that a 120Hz device is in the making – supposedly the OnePlus 8. The company was among the first to offer a 90Hz display in its OnePlus 7 Pro model last year. Also the upcoming Oppo Find X2 is expected to feature a 120Hz screen.
Infinity-O design makes a return with a punch-hole selfie camera at the top center of the screen – similar to last year's Note 10. The Galaxy S20 Ultra will properly incorporate a 40-megapixel sensor with a new "Smart Selfie Angle" feature. It will detect how many people stand in front of the camera and adjust the mode accordingly. If two or more persons are in the frame, Smart Selfie Angle will activate wide-angle mode automatically. The front-camera will also support up to 4K video at 60fps bringing video calls to a new level of fidelity.
The under-screen fingerprint sensor is back – this time with increased sensitivity and a larger footprint. It is Qualcomm-made and 17x bigger than its predecessor found in the S10 series, making it possible to read two fingerprints at the same time. The feature is called 3D Sonic Max and should improve biometric security.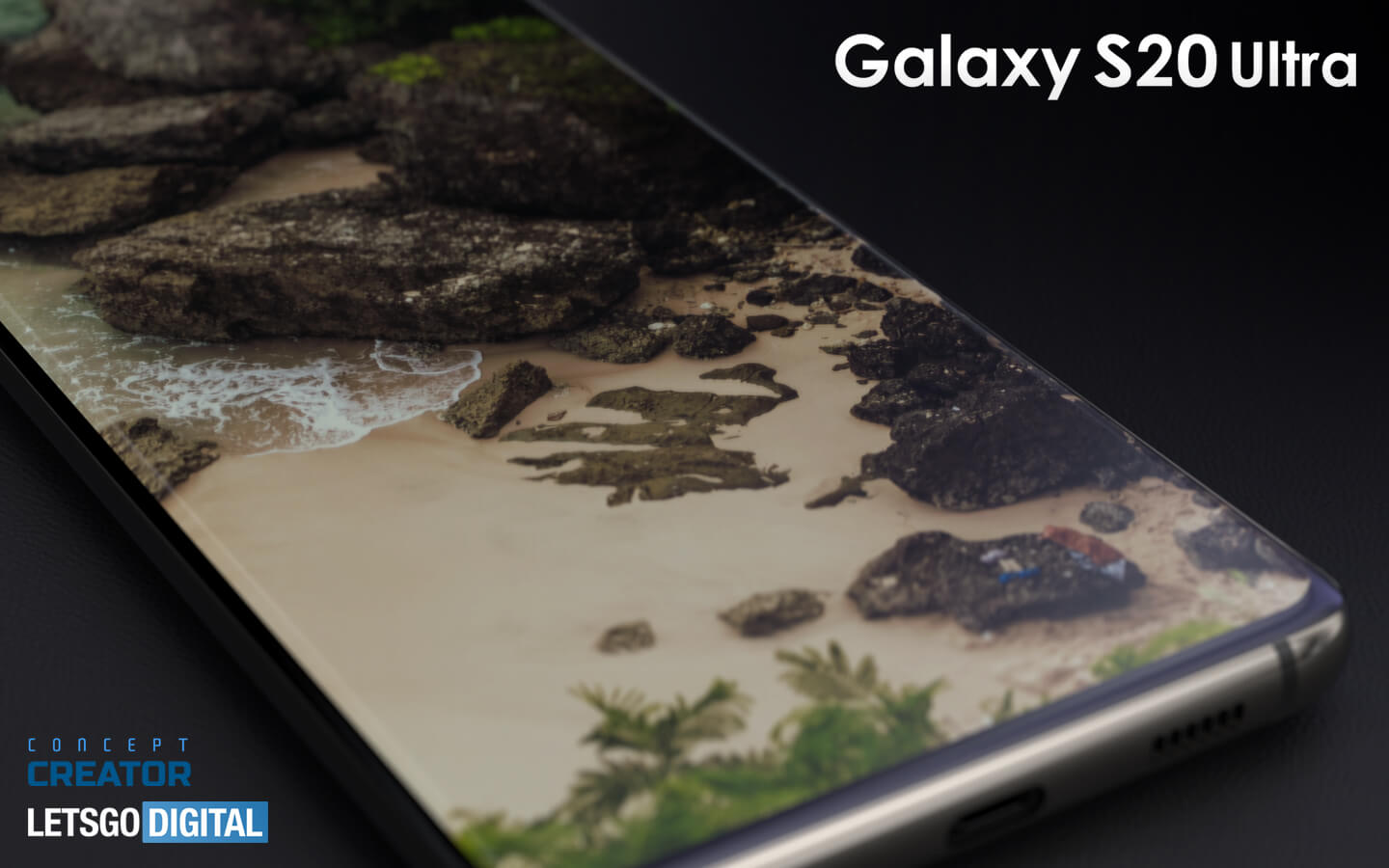 Galaxy S20 Ultra as a gaming smartphone
All three Samsung S-series devices will use the new Snapdragon 865/Exynos 990 chipset – depending on the region. Both platforms use second-generation 7nm manufacturing process with Samsung's own chipset making its way to Europe and South Korea while the Snapdragon 865 taking care of the rest of the world. These SoCs are not only more powerful and faster than their predecessors but also allow for the aforementioned 120Hz refresh rates, 8K video recording, 108-megapixel camera sensors and more.
The S20 Ultra will receive a significant increase in memory with two options – 12GB and 16GB. The latter takes it into PC and laptop territory and paired with the powerful chipset will result in a potent gaming platform. When you add the 120Hz screen capability it's clear that the Ultra might be able to rival most of the "gaming" branded smartphone competitors. Speaking of which, Xiaomi's Black Shark 3 might follow suit and get 16 gigs of RAM as well.
In terms of storage, there will be three options for the Ultra: 128GB, 256GB, and 512GB. No 1TB version yet but some good news on the microSD front. Despite previous rumors about the S20 Ultra not having a microSD slot, the latest sources point out that an expansion slot will be present on S20+ and S20 Ultra, supporting cards with up to 1TB capacity.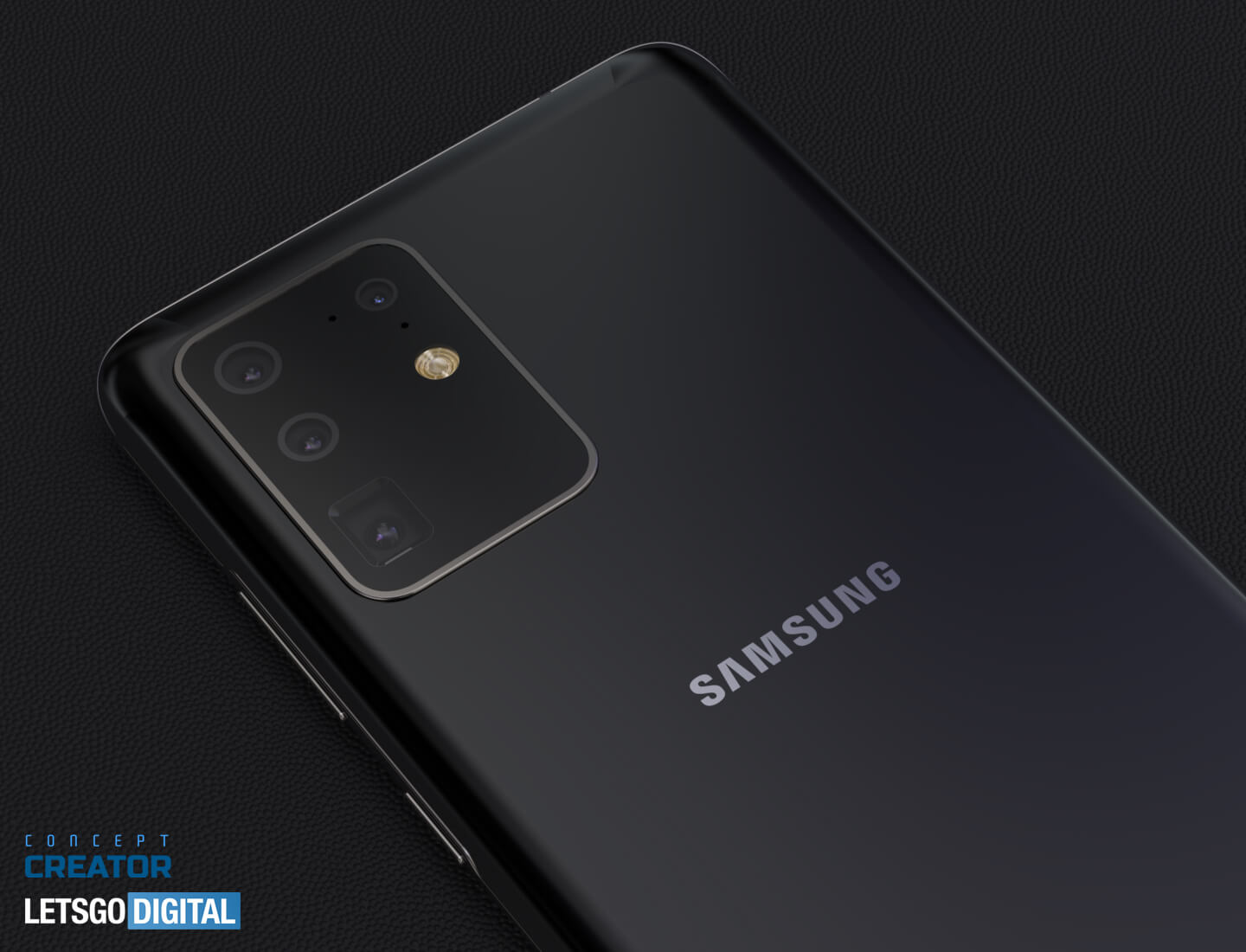 108 megapixel camera with 10x optical zoom
Modern smartphones rely on camera performance to grab the user's attention as much as anything else. Bigger sensors, quality lenses and clever algorithms made point-and-shoot cameras almost obsolete and Galaxy S20 Ultra is a typical example of technology gone wild. Samsung's flagship will use a state-of-the-art 108-megapixel sensor and a quad-camera system. The same sensor was used in last year's Xiaomi Mi Mix Alpha and Mi Note 10.
This 108-megapixel main shooter is reserved solely for the S20 Ultra 5G model. In addition, there will be a 48-megapixel telephoto lens with 10x optical zoom, a 12-megapixel ultra-wide-angle camera, and a ToF (Time of Flight) sensor. 10x optical zoom is a first for Samsung and it deserves a name of its own – Space Zoom. Last year we touched the 10x zoom range with Oppo Reno 10x Zoom and Huawei P30 Pro, but those devices featured a Hybrid Zoom – which combines optical zoom and digital algorithms to enhance the image.
Space Zoom is a fitting name, considering that 10x optical magnification will make astrophotography with a smartphone a reality. Fans of birds and other easily scared wildlife species will find such zoom levels extremely useful. Last week XDA Developers already published a list of camera specifications for the Galaxy S20+ and we can assume that S20 Ultra will get them all plus more. New features include Single Take Video, Video Spin, and a Pro video mode.
One of the leaked images depicted six circles leading to speculations about a penta-camera system with five individual sensors. The so-called fifth camera, however, turned out to be an extra microphone used for the Zoom-in-Mic feature. It first made an appearance in Note 10 and allowed zooming on a specific object to emphasize its sound and suppress background noise. Sadly, Galaxy S20 Ultra will omit the 3.5 mm audio port, just as Note 10 did, leaving audiophiles to rely on USB-C adapters for their high-end headphones.
Galaxy S20 Ultra will also be the first Galaxy phone with 8K video recording capabilities. With 4K quickly becoming a wide-accepted standard, 8K is still considered a novelty with only a handful of 8K TV sets – like the special 8K QLED TV without screen edges – the Zero Bezel – introduced by Samsung at CES 2020 earlier this month. Nevertheless, 2020 is shaping to be the year of the 8K, among many other things, with both PlayStation 5 and Xbox Series X supporting this resolution. Both consoles will most likely use SSD storage from Samsung as well.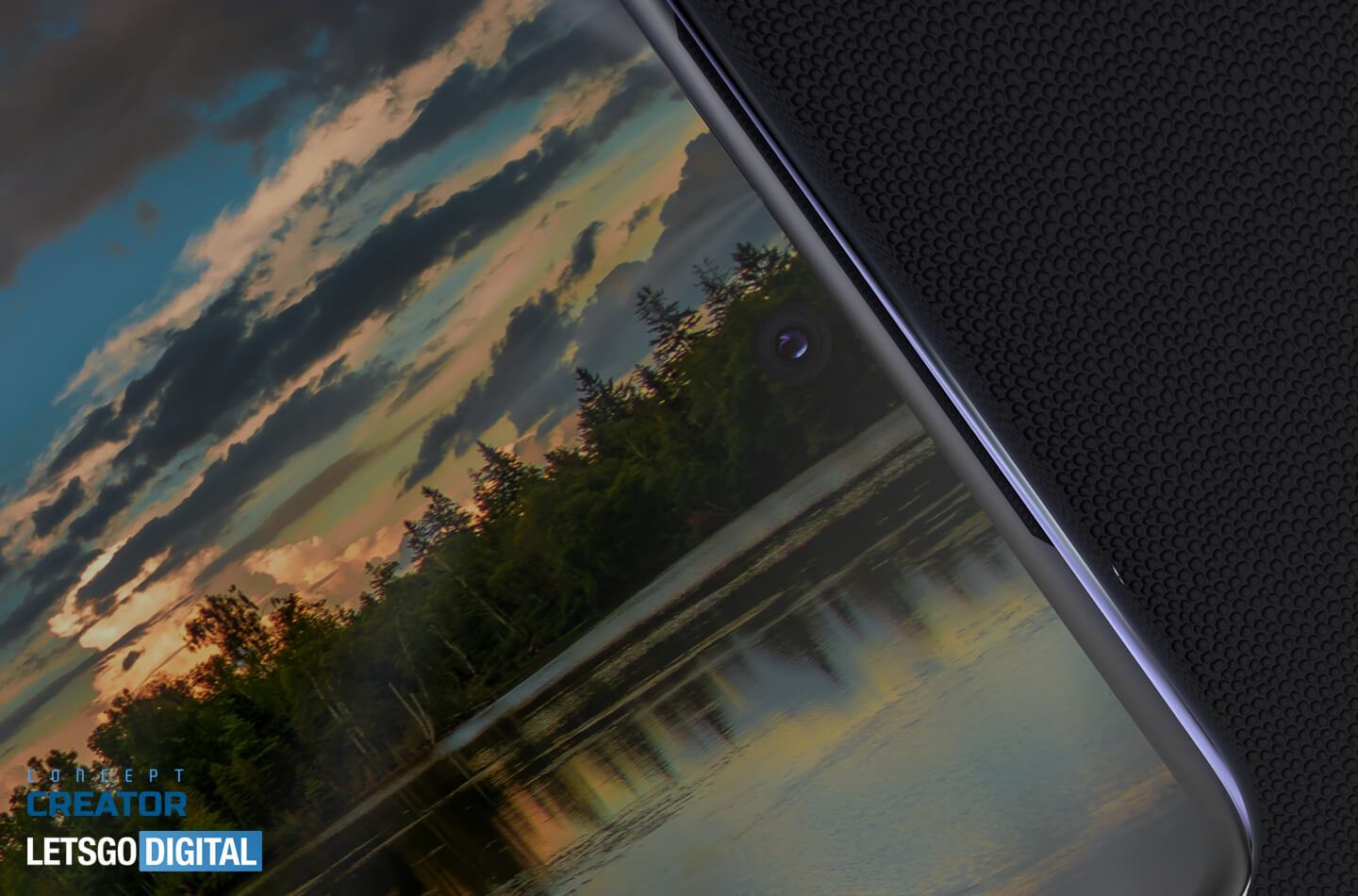 5G smartphone with eSIM
Samsung's new 5G smartphone will probably support eSIM (embedded SIM). This is a built-in chip in the device itself, so the use of a physical SIM card is no longer a necessity. Various Apple smartphones already use eSIM, such as the iPhone XS and iPhone 11 series and the foldable Motorola RAZR will support it too.
Opting for a 5G-only release for the Galaxy S20 Ultra makes a lot of sense for Samsung. Last year the Korean manufacturer sold 6.7 million 5G phones, courtesy of five models and with the introduction of the S20 series Samsung will increase this number to a total of eight 5G phones. It's clear that the 5G revolution is bound to happen and in many European countries the basic infrastructure is already in place.
Recent Samsung flagships were all plagued by less than impressive battery capacities and the Korean tech giant is determined to rectify this. The S20 Ultra will have a 5,000 mAh non-removable battery which is a significant improvement over the 4,000 mAh one found in the S10+. However, considering the powerful chipset, 6.9-inch display, and the 120Hz refresh rate, battery life might not see a drastic improvement.
This conservative approach to batteries is logical and quite understandable. After the Note 7 tragedy, Samsung had to be extra careful each time it was about to increase the capacity in order to regain some of the lost confidence in the brand. The issue, however, is almost fully resolved now, as the company is getting up to speed with the competition in this regard.
Speaking of speed, Galaxy S20 Ultra will support fast charging with 45W loads but it's still unclear if there will be a 45W charger in the retail box or users will have to buy it separately as was the case with the Note 10 Plus. A 45W charger can fully recharge a 5000 mAh battery in just 74 minutes, as Max Weinbach recently reported via Twitter, so fingers crossed!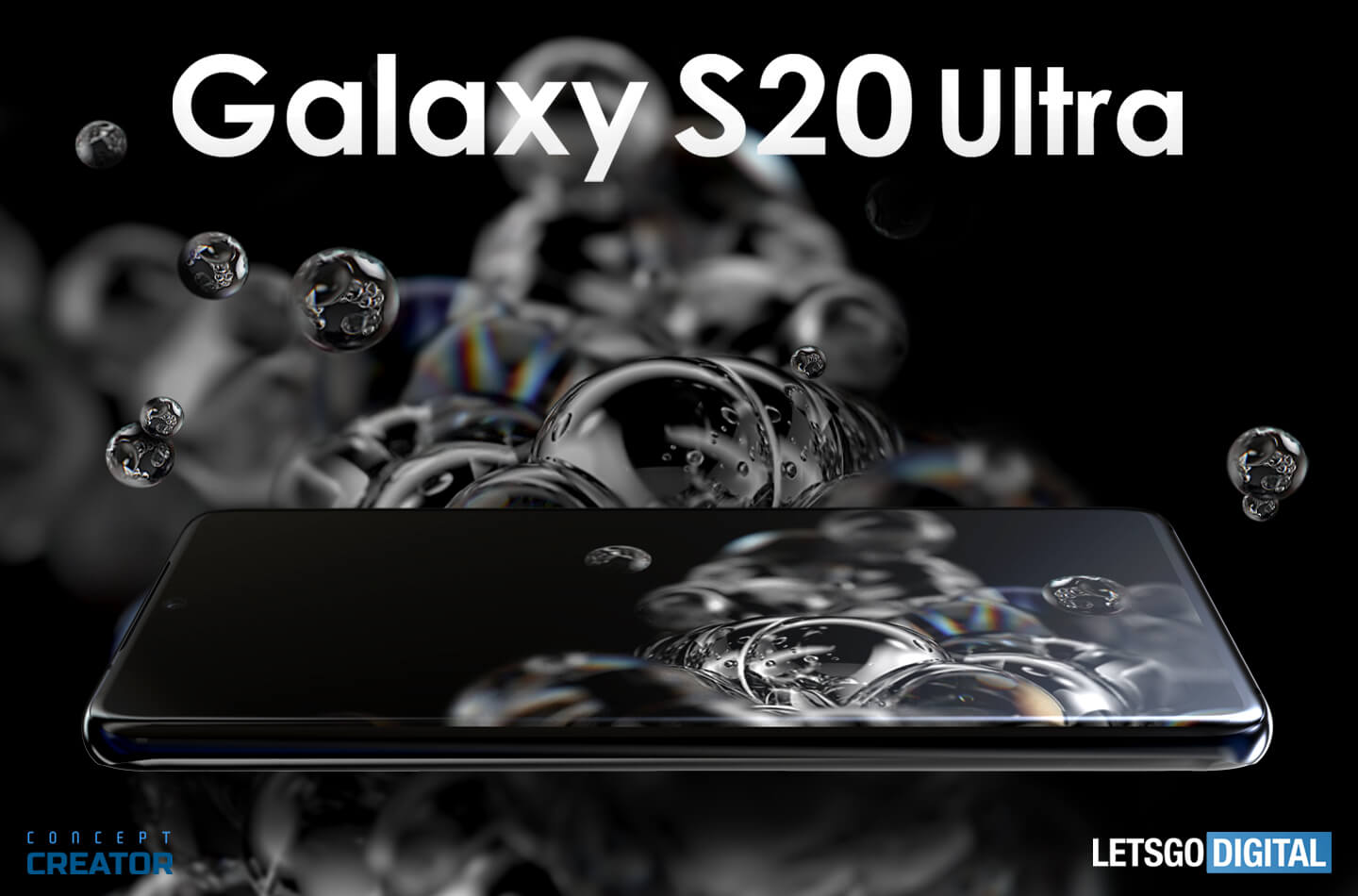 Samsung Galaxy S20 Ultra price and availability
Prices are the big unknown for the S20 line, considering the change in the portfolio – the missing "e" model and the new Ultra one. There are lots of possible scenarios with many believing the S20 Ultra will inherit last year's S10+. If that's the case we can place the price of the device around the € 1000 mark.
It's much more plausible though this new structure to lead to new pricing as well. And as often the case, new means higher. With the cancelation of the "e", we can expect S20 Lite to emerge after a couple of months and taking everything into account the approximate prices might be as follow:
• Samsung Galaxy S20 starting from: € 950
• Samsung Galaxy S20+ starting from: € 1,050
• Samsung Galaxy S20 Ultra 5G: € 1,250
There's another hidden variable behind this price/model change and its name is Galaxy Z Flip. By introducing S20 Ultra as a slightly more expensive option Samsung aims to bridge the gap between exotic foldable smartphones and the more widely accepted ultra-premium class. Recent information suggests that the Z Flip will come at around $1500/€1500 so the gap will be much smaller compared to the Galaxy Fold and S10+ pair (more than €1000).
As for availability, we might expect the usual S-series pattern. The Galaxy Unpacked will take place in San Francisco on 11 February 2020 and Samsung might start taking preorders immediately after the event. The new devices often gets released on a Friday, so February 28 seems to be a likely launch date. Every preorder will come with a bonus – a set of Galaxy Buds for example.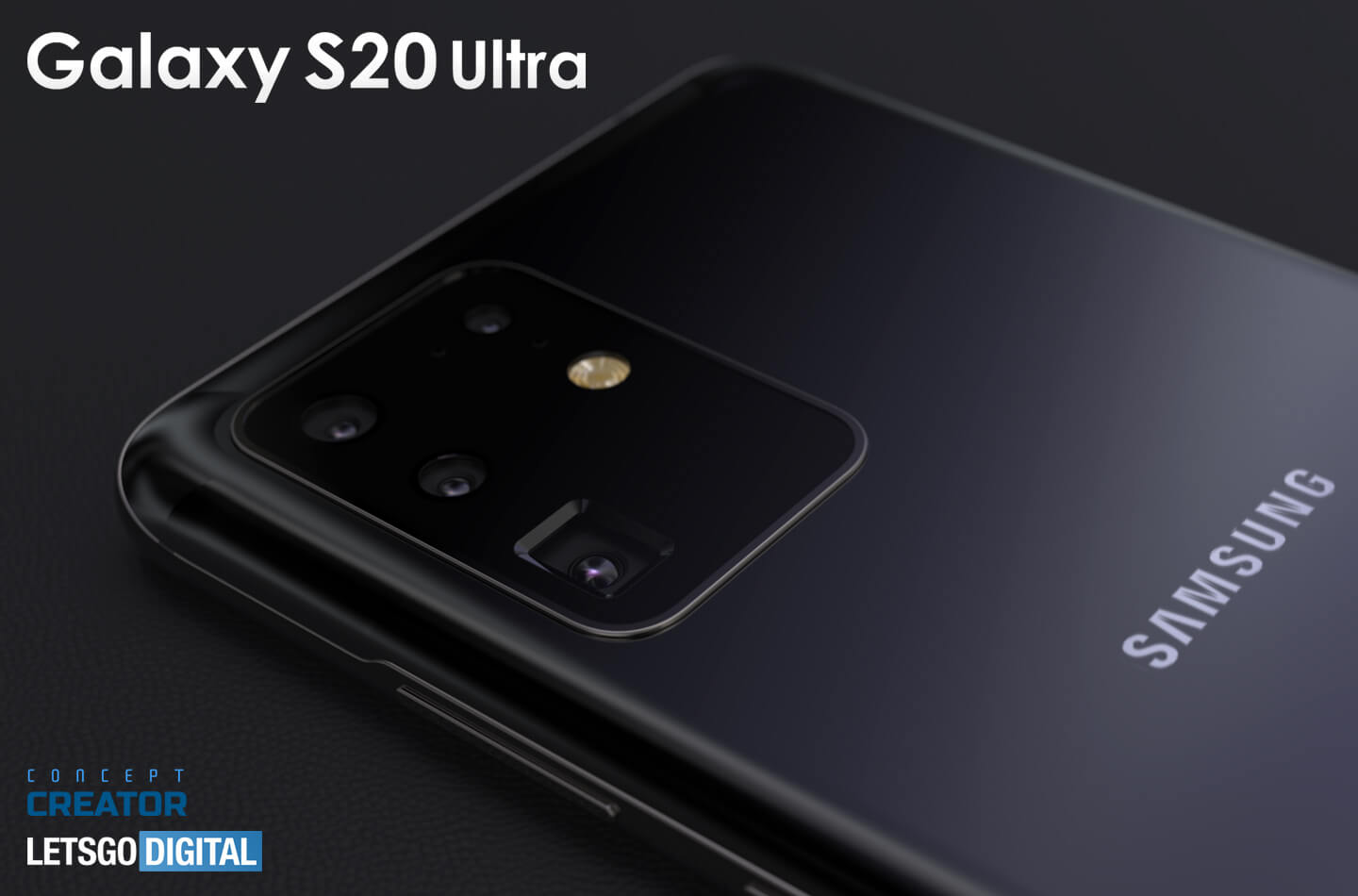 Note to editors : The product renders from Concept Creator presented in this publication are copyright protected and are world-wide licensed to LetsGoDigital. You may use the 3D product pictures for free, but please be so respectful to include a clickable source link into your publication. Thank you very much for understanding.