The Russian manufacturer Caviar is known for its luxury smartphones. Last month, the company launched a special golden iPhone on the occasion of President's Day in America. This time Caviar has provided the back of the iPhone XS and XS Max with a durable tourbillon, which is an extremely precise mechanical timepiece. The phones are called Caviar iPhone Tourbillon and are part of the complicated 'Grand Complication' series.

Caviar releases exclusive phone with mechanical watch
It is the very first iPhone with a mechanical timepiece built-in. The tourbillon mechanism (vortex) is an invention from the era of pocket watches, to prevent the influence of gravity on the movement of timepieces. This makes the timepiece of a tourbillon extremely accurate. The tourbilon needs exactly 1 minute to turn around and therefore acts as a second hand as well.
The iPhone XS Limited Edition looks very stylish and exclusive. The front is the same as the regular Apple model. The rear has been completely redesigned, apart from the double camera. Three colors have been applied; black, white and 24-carat gold. In the middle you can see the analogue watch with tourbillon mechanism, all around smaller and larger circles are placed. These are based on astronomy and depict the planets and their orbits. The whole looks very luxurious and elegant.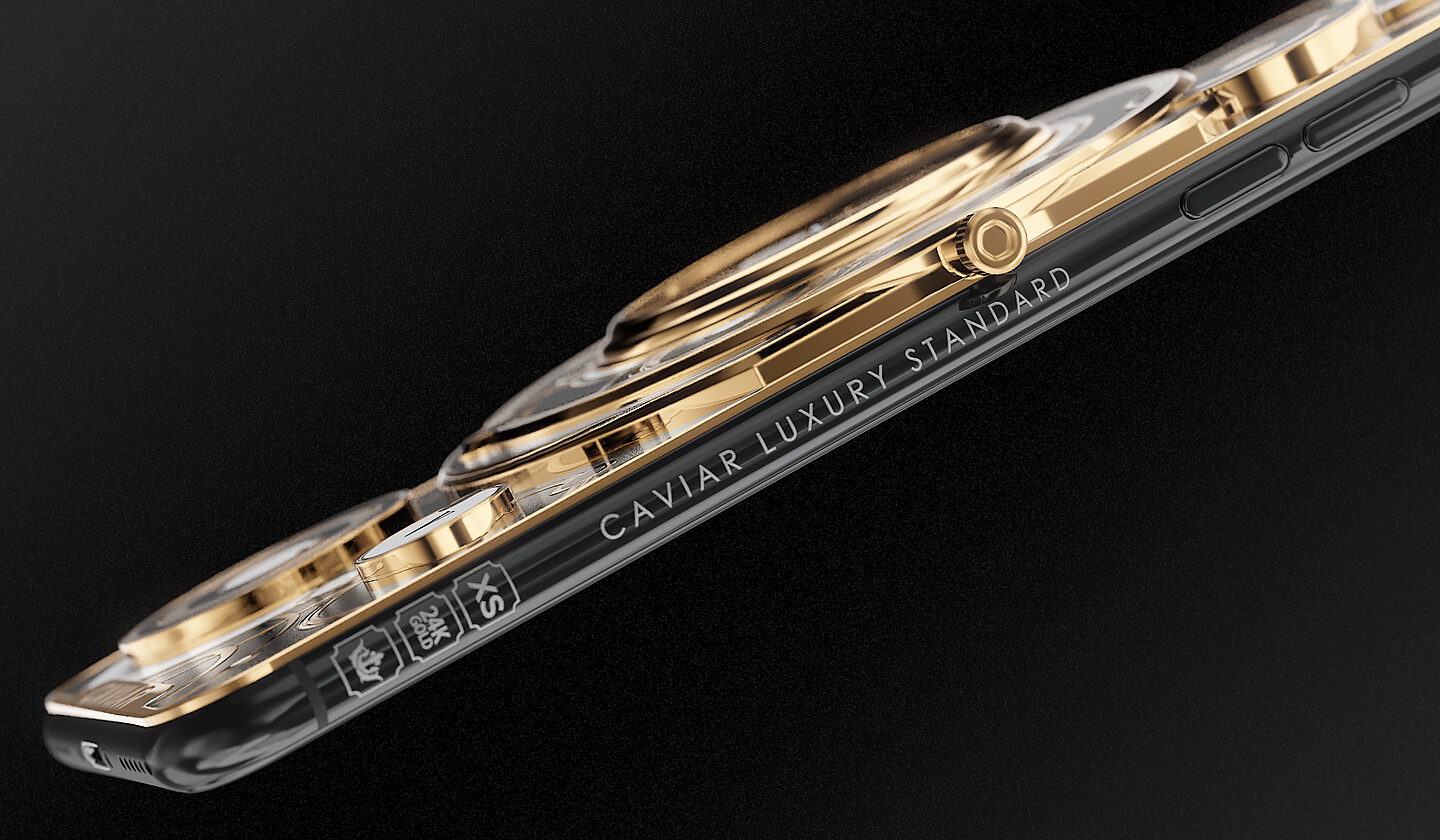 Only 99 copies made of this iPhone Limited Edition
The mechanical watch must be wound manually (19 stones, 28 880 vph) and has a power reserve of 30 hours. For the manual winding of the spring, the exclusive iPhone XS is provided with a crown, which works like a traditional watch. Caviar has only made 99 copies of both iPhone models, each model has its own unique number engraved. Naturally, a certificate of authenticity is also supplied.
It is a remarkable move by Caviar, combining modern and classic in a unique way. Last year the first hybrid smartwatch was announced, a modern watch with an operating system combined with analogue hands. This combination was praised by many, now there is also a smartphone for sale with a mechanical watch built in. That is, if you are willing to pay several thousand euros for your phone.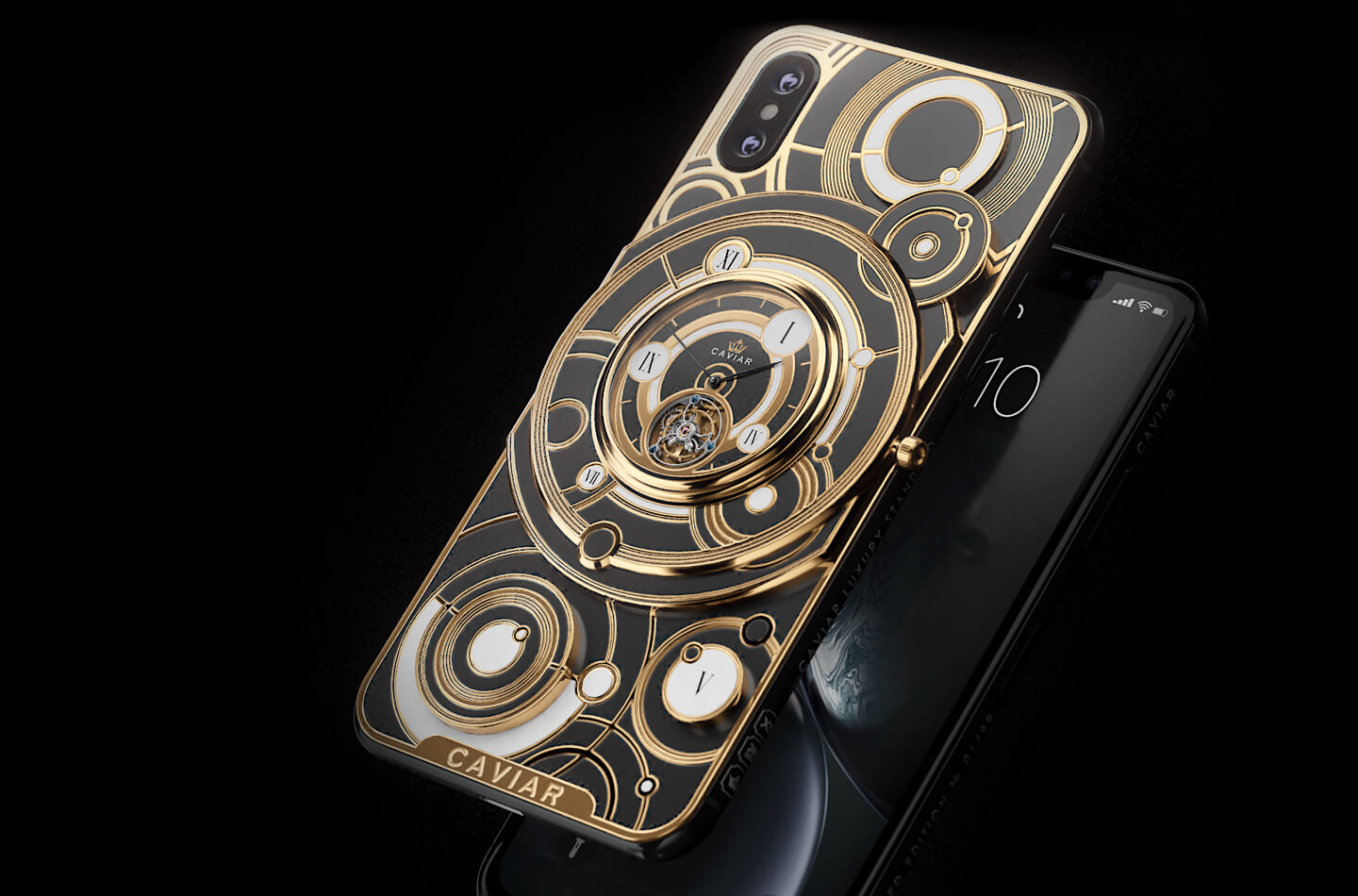 Price & Availability
The 64GB iPhone XS carries a suggested retail price of $ 8,350 USD. In addition, there is a choice of 256GB and 512GB memory. For the iPhone XS Max the starting price is set at $ 9,110 USD. This Limited Edition is available in the same memory versions. Quite a price for a smartphone, but on the other hand a Swiss tourbillon normally costs around $15,000.
Caviar is therefore convinced to offer a very good price / quality ratio with this exclusive iPhone Tourbillon. The luxurious smartphones will soon be on display during an exhibition in Basel, Switzerland.