New Apple smartphones are being released every year around September. The iPhone 12 series was introduced last year. Relatively minor changes are expected in 2021, therefore Apple may decide not use the name "iPhone 13", but will opt for "iPhone 12s" instead. Regardless of which model name Apple chooses, there seem to be four models in the planning. Just like last year, a mini, a base model, a Pro and a Pro Max is expected.
Although it will take several months before Apple will announce the new models, a lot of information has already appeared online about the iPhone 12s series. One of the most frequently heard changes compared to 2020; the notch finally seems to be getting smaller. In this publication we will limit ourselves to the Pro model.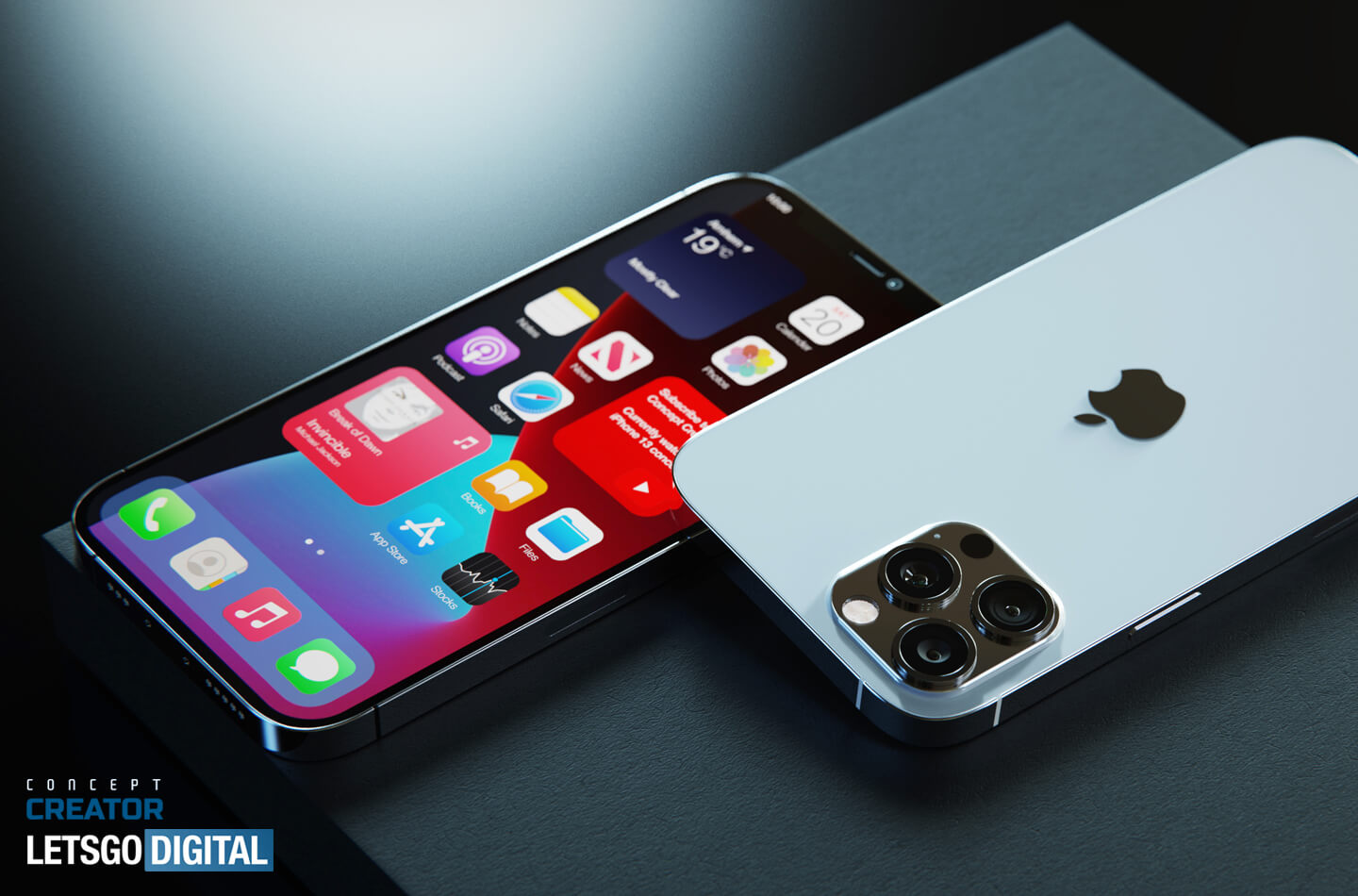 iPhone 12s Pro with updated screen and Touch ID under the display
The design will remain almost identical, after all, the design of the iPhone 12 series has already been renewed. The display size of the iPhone 12s Pro will probably remain the same, however the 6.1-inch OLED display will be improved. The new Pro models will support a high 120 Hertz refresh rate for the first time. It is an LTPO display, which enables an adaptive refresh rate. This allows considerable savings on battery consumption.
Another important change from previous years; Apple will likely implement an under-display fingerprint sensor. The Touch ID functionality that Apple incorporated in the home button for years was praised for a long time. Afterwards, Apple started to focus on advanced 3D Face ID technology. As a result no iPhone models have been released with a fingerprint sensor since 2017 – except for the iPhone SE 2020.
The iPhone 12s Pro / Pro Max will likely be the first smartphones from the US manufacturer to feature a fingerprint sensor under the screen. Apple will probably use a sensor from chip manufacturer Qualcomm. The 5G modems that Apple uses also come from Qualcomm. The Face ID functionality will be maintained, which will simply give users additional options to secure and unlock their smartphone.
The Dutch designer Jermaine Smit, aka Concept Creator, has made a new YouTube video in collaboration with LetsGoDigital in which the expected iPhone 12s Pro can be seen from all sides. The product renders used for this publication are also designed by Jermaine.
Improved camera and new hardware
Apple also seems to make the necessary changes when it comes to the camera. Industry analyst Ming-Chi Kuo reported some time ago that the two Pro models will have a greatly improved ultra-wide angle lens (f / 1.8) with autofocus. In addition, Apple seems to want to use larger image sensors this time.
In terms of design, no major changes are expected, although the camera system may be slightly thicker. In addition, in contrary to last year Apple will not make any difference between the camera system of the iPhone 12s Pro and that of the Pro Max. Thus, these two models will mainly differ in display size and battery capacity.
It goes without saying that the new models will also be equipped with the latest hardware and software. The Silicon Valley company seems to integrate a 5nm A15 Bionic chipset this time that makes 5G and WiFi 6th support possible. The iPhone 12 models already offered 5G support, but WiFi 6E is new.
The recently introduced Samsung Galaxy S21 smartphones also support the new WiFi 6E technology. As with WiFi 6, this allows you to achieve higher performance, lower latency and faster data rates. The improved WiFi 6th variant uses the 6Ghz band, which offers more space than the existing 2.4Ghz and 5Ghz frequency bands.
With the new 6Ghz band it is easier to send a lot of data in one go, but the range is more limited than with the already existing 2.4Ghz and 5Ghz frequency bands. The latter bands also remain available with WiFi 6e.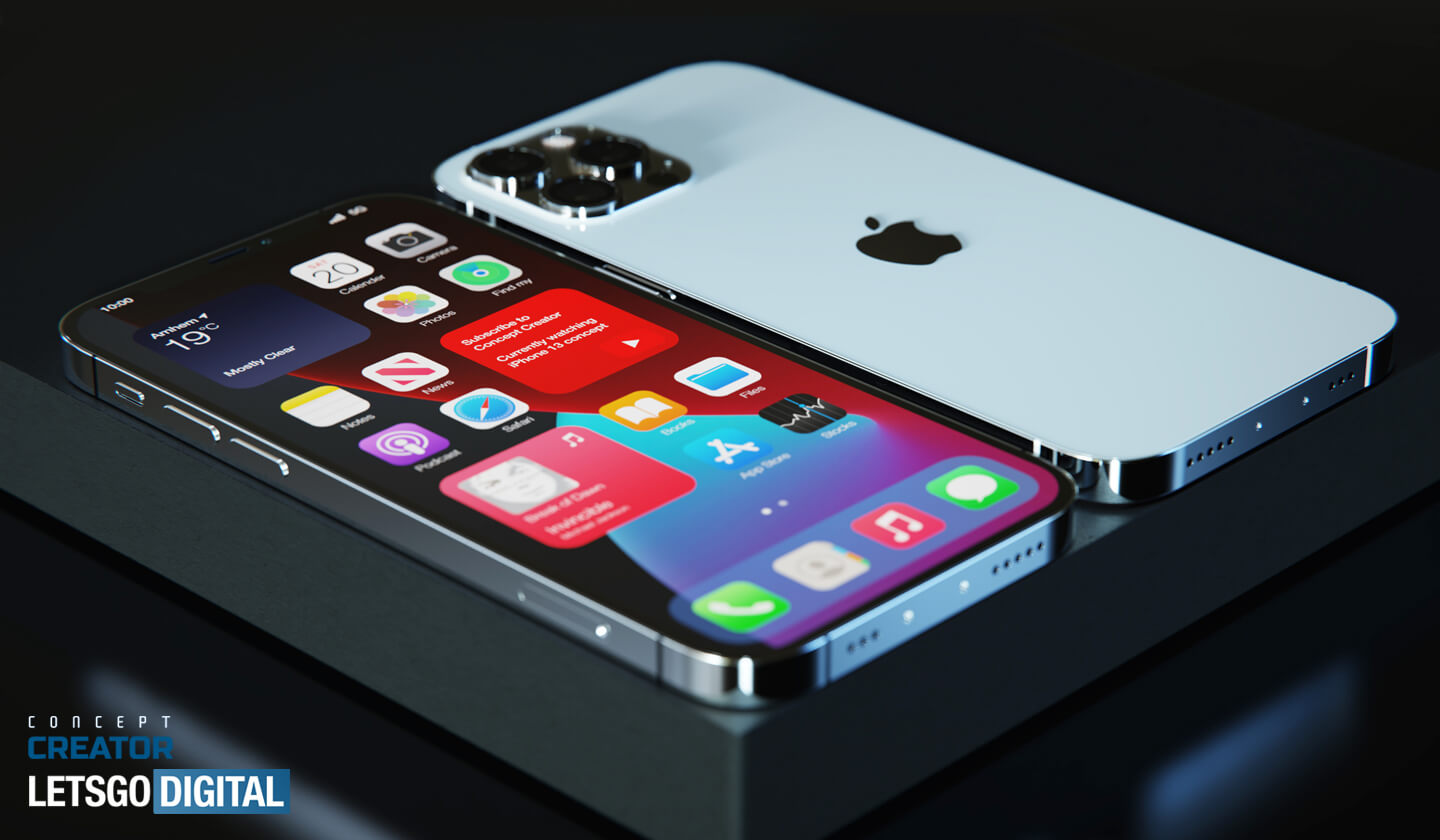 Battery and MagSafe charging accessory
As for the battery, last year the Pro model was equipped with a 3,046mAh battery. This guarantees 17 hours of video watching or 11 hours of video streaming. The device supports 20W wired charging and 15W wireless charging. The 12s Pro will probably have similar battery specs.
It has long been rumored that Apple wants to introduce at least one phone model without a charging port. This device will only support wireless charging. This is where the new MagSafe charging system comes in handy, which was announced at the time of the iPhone 12 series. With this accessory you can charge the device wirelessly with a maximum charging power of 15W.
Incidentally, it recently became known that both the iPhone 12 smartphones and the MagSafe accessories can pose a danger to people with a pacemaker or other medical implants. The many magnets can create an electromagnetic field, which disrupts pacemakers and defibrillators.
Apple therefore advises to keep a minimum distance of 15 cm between the pacemaker and the mentioned Apple products at all times. A minimum distance of 30cm is recommended during wireless charging. Obviously, it is not only iPhones that suffer from this. Electronic products are increasingly fitted with magnets, all of which can pose a hazard to medical devices.
You will probably have heard that since the launch of the iPhone 12, Apple does not include a charger or EarPods in the sales package. Now that Samsung has also decided to no longer supply a charger or earplugs with the Galaxy S21 series, this trend seems to be continuing. Despite this decision, Apple can look back on a very successful launch, the sales numbers of the 12 series are significantly higher than in previous years.
Recently published quarterly figures show that the sales numbers of the 12 series are no less than 17% higher than those of the 11 series, in the same period a year earlier. Consumers have therefore not punished Apple for omitting the charger and earphones. In contrast, the addition of 5G seems to have been a reason for many to buy a new iPhone.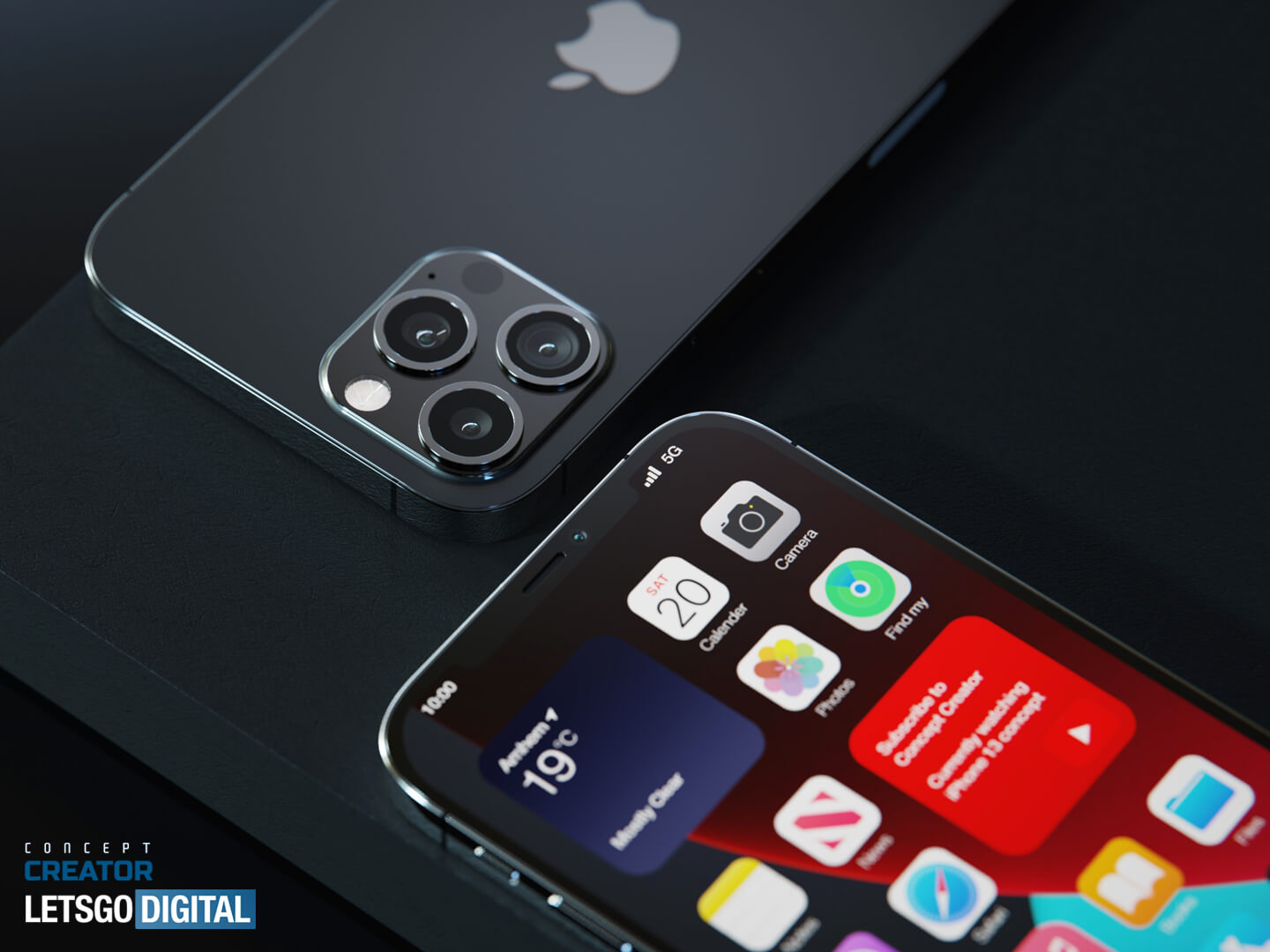 iPhone 13 or iPhone 12s series?
When it comes to the naming, earlier this month Bloomberg reporter Mark Gurman reported that Apple is considering opting for an "s" upgrade this year as no major changes are being made. This is partly due to COVID-19, due to the continuing pandemic Apple engineers can only be found a few days a week, in limited numbers, at the Silicon Valley offices. This makes product development a lot more complicated.
Shortly after the publication of Gurman, Apple analyst Jon Prosser confirmed that this time the name will indeed be iPhone 12s. Obviously nothing has been confirmed yet, but it does not sound entirely unlikely. After all, Apple has used the addition "s" more often when it came to minor upgrades. Consider, for example, the iPhone 6s / 6s Plus and the more recently introduced iPhone Xs / Xs Max.
Jon Prosser also claims that Apple will probably never release an iPhone 13 series. Superstition would play an important role in this. Because "13" is an unlucky number in Western countries, Apple would immediately want to opt for iPhone 14 next year.
No concrete information is yet known about the price of the new iPhone models. The iPhone XS, the one year later announced iPhone 11 Pro and the even more recent iPhone 12 Pro all came at a starting price of € 1,160. With the latter model, the minimum storage capacity was doubled to 128GB.
The iPhone 12s Pro will probably have a similar suggested retail price and will also be offered in the same memory variants: 128GB, 256GB and 512GB. Apple is expected to announce the four new smartphone models in September 2021.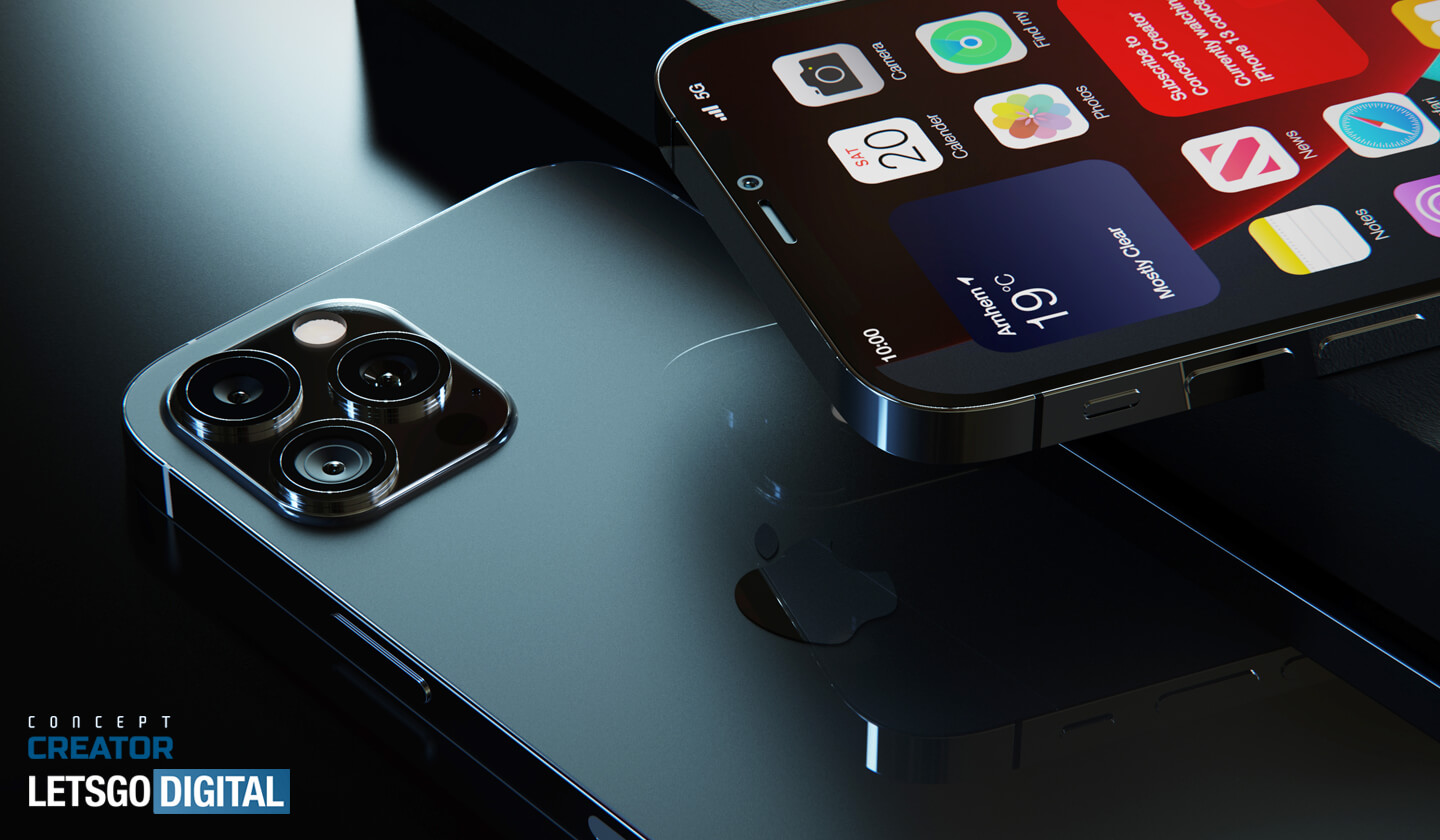 Note to editors : The product images in this publication are created in collaboration with Jermaine Smit, aka Concept Creator. These 3D renders are for illustrative purposes only. This product is not for sale, Apple is expected to launch the iPhone 2021 series in September. The images are copyright protected. Feel free to use these materials on your own website, please be so respectful to include a source link into your publication.