The latter collection was completely sold out in just 7 days. This inspired Caviar to design a new Huawei Mate 40 Pro collection, this time dedicated to China's recent successful space mission to Mars. The new Space Trek collection includes three luxurious Limited Edition models.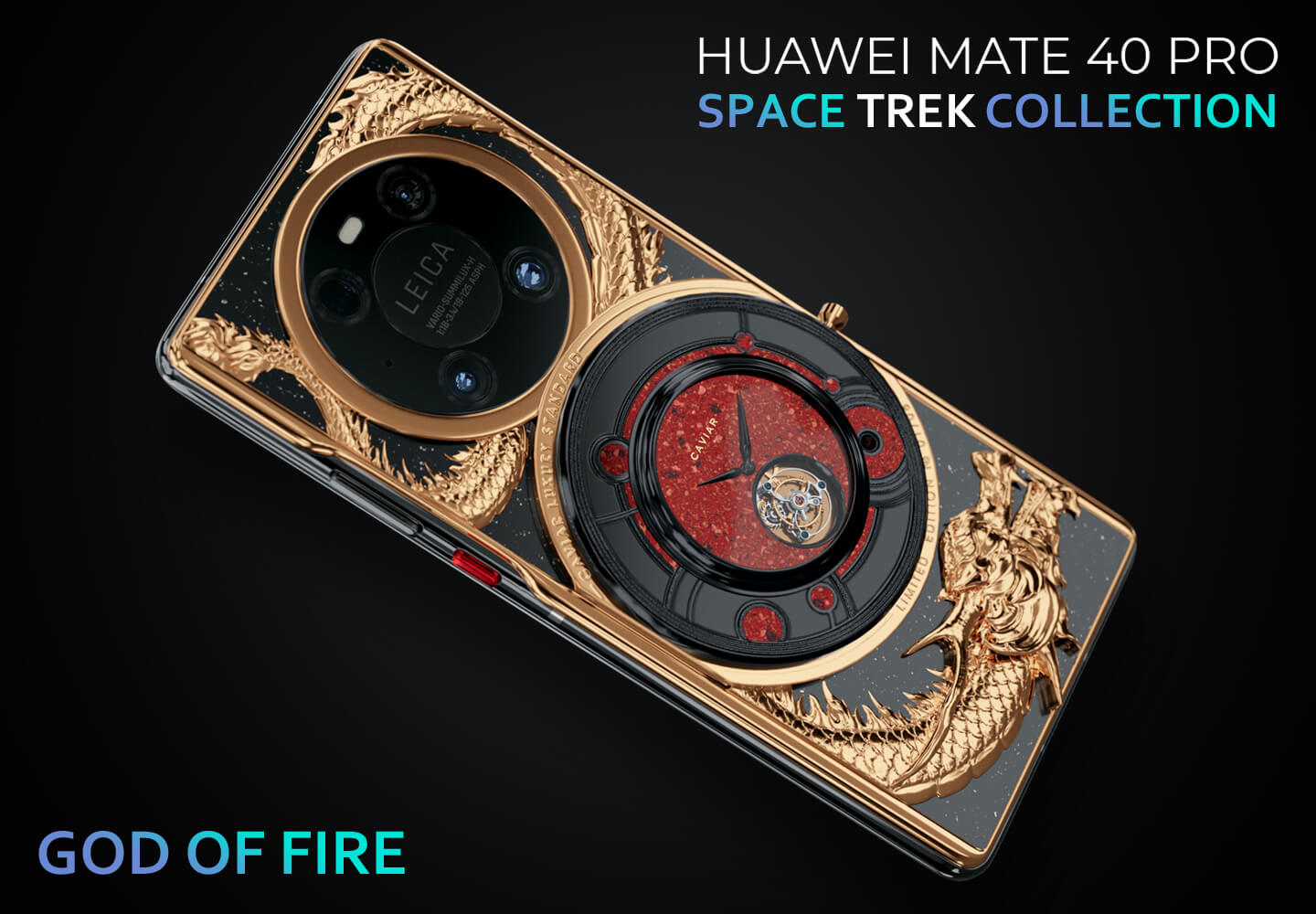 Huawei Mate 40 Pro Gold or Fire Edition
The top-of-the-line model, dubbed "Gold of Fire," is made out of a heavy PVD coating and a complex volumetric sculpture depicting the Fire Dragon Zhu Zhong – the God of Fire and patron saint of Mars in Chinese mythology. Caviar's designers have also integrated a precious mechanical tourbillon watch on the back panel of the Mate 40 Pro.
The mythical dragon is made of hard-wearing 18-karat gold and has wrapped itself stylishly around the Leica camera system and mechanical watch. The dragon symbolizes the rover exploring the surface of the red planet – the round clock with red dial is a reference to planet Mars.
What makes this design even more unique is the small fragment of a Martian meteorite that was found in Morocco in 2011. The fragment from Mars is certified and has been integrated by Caviar next to the dial.
Partly due to the complicated and expensive composition, Caviar will only manufacture 8 copies of the 'Gold of Fire' Edition. The suggested retail price of this Huawei Mate 40 Pro Limited Edition is set at $28,000 USD.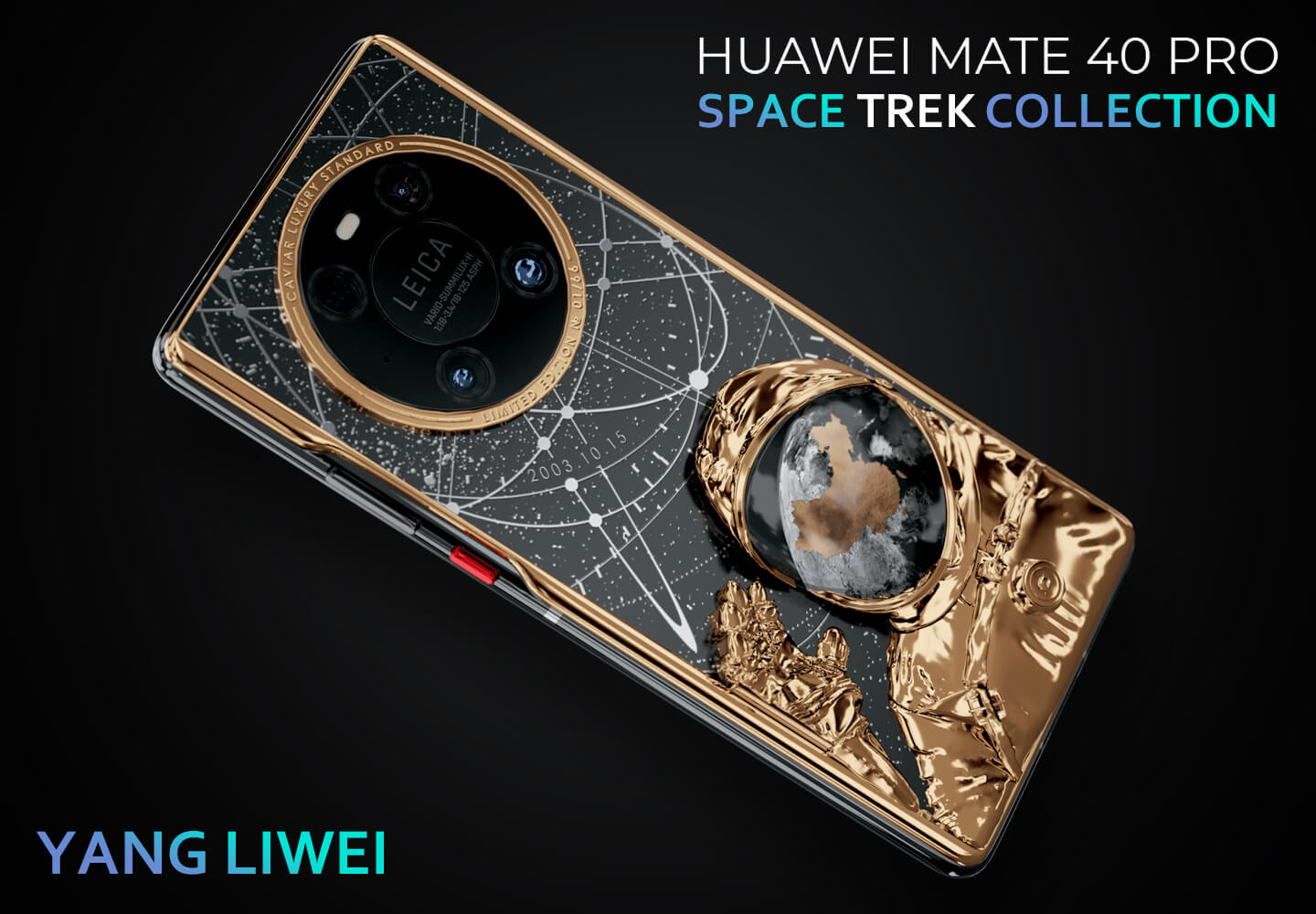 Huawei Limited Edition dedicated to the first Chinese astronaut
The second model in Caviar's new Space Trek collection is dedicated to Yang Liwei, the first Chinese to travel to space. The astronaut boarded the Shenzhou 5 in 2003 and completed 14 orbits around the Earth.
The design by Caviar shows the astronaut Yang Liwei pictured in 18-karat gold and looking at Earth from orbit. The reflection on the astronaut helmet shows the planet and the contours of Liwei's homeland – China. The land is painted in color and protected by a thin layer of jewel resin.
The Huawei Mate 40 Pro dedicated to the first Chinese astronaut will be released in a limited quantity of 66 pieces. The number "6" promises success in business according to the national Chinese tradition.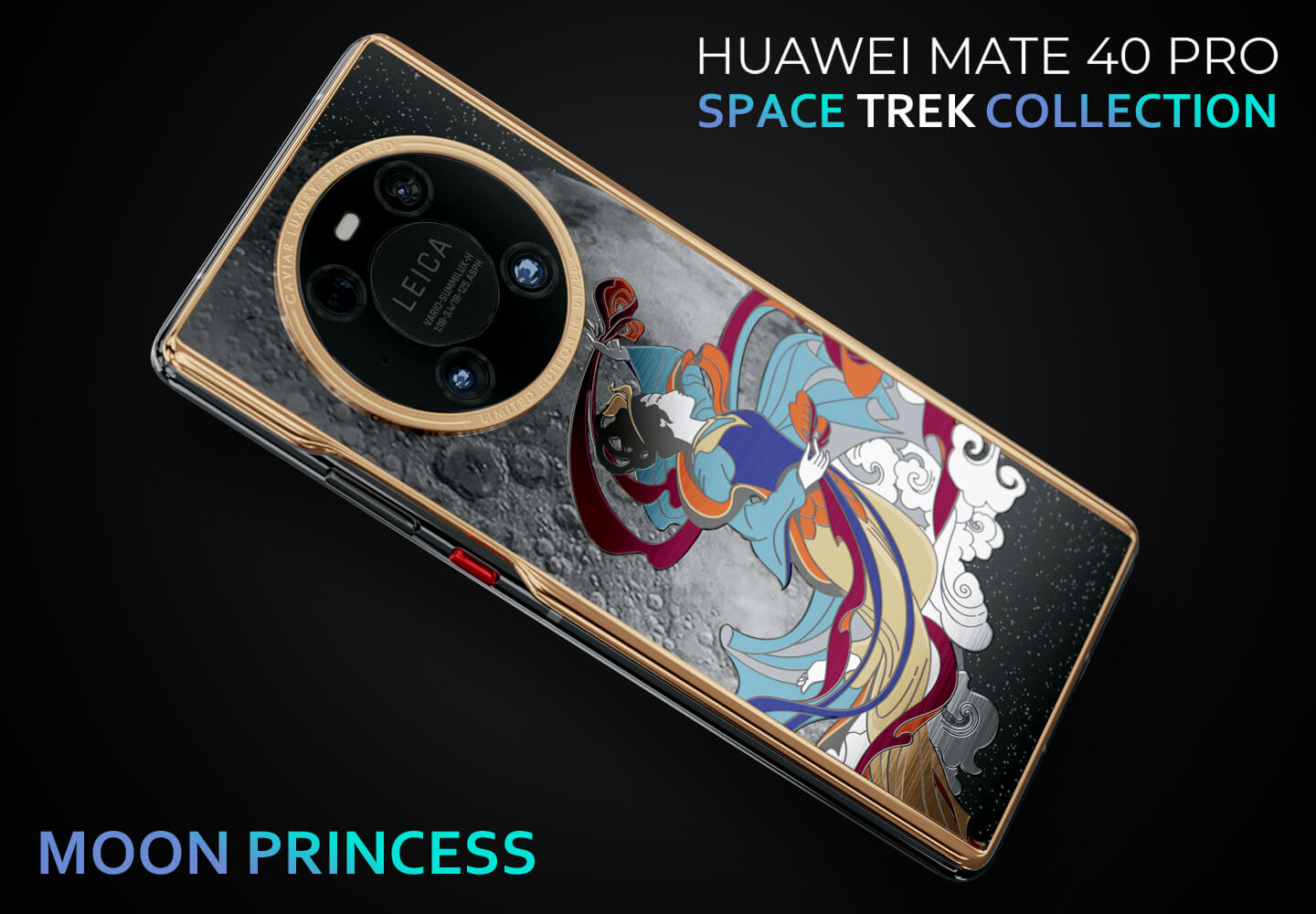 Huawei Mate smartphone dedicated to Moon Goddess Chang'e
The third model symbolizes the moon goddess Chang'e. To manufacture this model, the designers of Caviar have opted for a titanium base. To propagate the moon goddess, engraving and coating with a colored laser have been used.
88 pieces of this unique Huawei Mate 40 Pro smartphone design will be manufactured. The number is no coincidence in this case either, the number '8' attracts wealth and abundance according to Chinese thought. The price of this Moon Goddess edition is set at $6,900 USD.