In 2020 the 5G network will be rolled out in the Netherlands. Smartphone brand Oppo and network operator T-Mobile have just announced that they will jointly develop a 5G test program in the Netherlands. The beta test program starts in the first quarter of 2020 to map user experiences of 5G. The results of the research will be used to optimize 5G connectivity on the Dutch market.

Recently OPPO Netherlands already confirmed to LetsGoDigital that a new 5G handset is in development, likely a successor to the earlier this year released Oppo Reno 5G. The newly developed Oppo smartphone will be used on the 5G test network from T-Mobile.
OPPO has been determined in bringing 5G to Europe. Back in May 2019, the Reno 5G was the first commercial 5G smartphone to be available in the Old Continent. The phone was launched in Swiss, this was the first European country to offer 5G network support. The Oppo Reno 5G was launched in partnership with the Swiss operator Swisscom.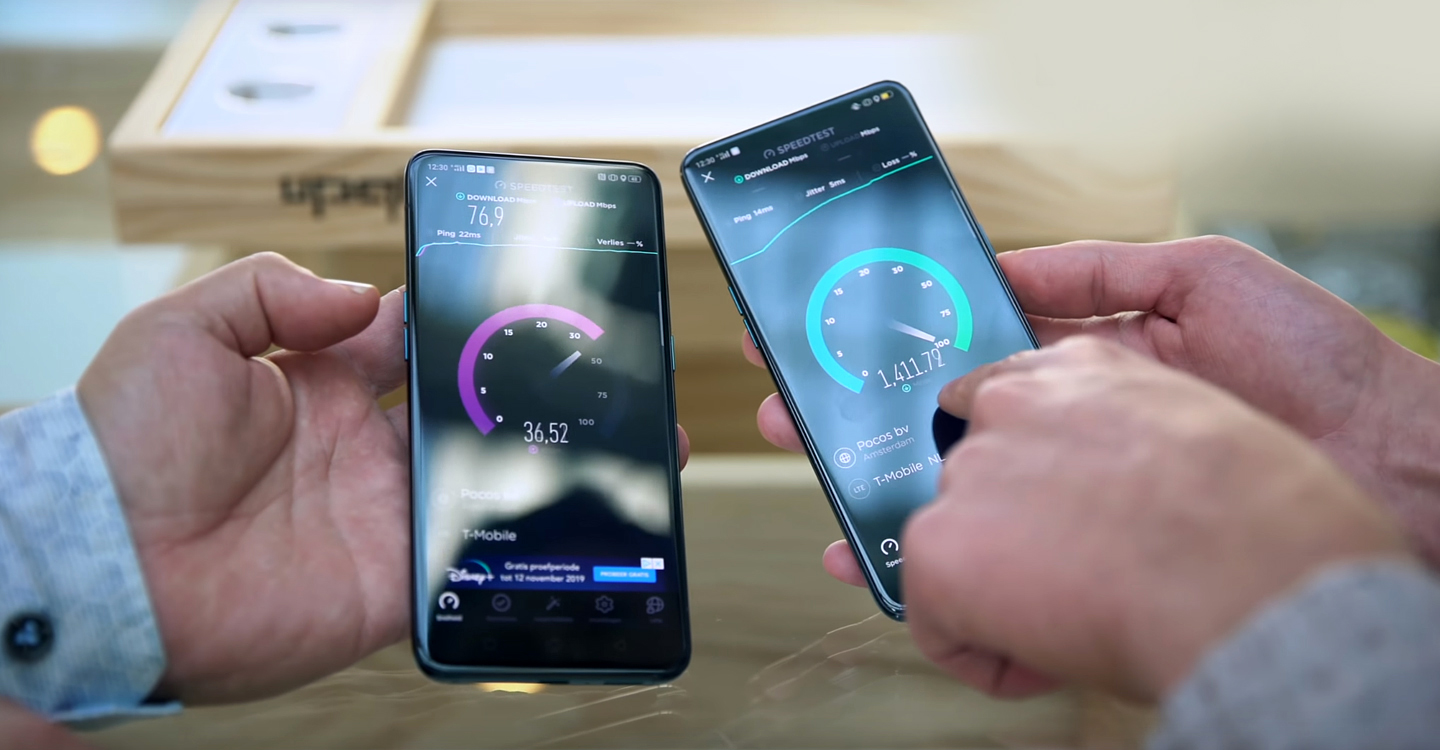 OPPO and T-Mobile share the ambition to make 5G accessible as quickly as possible in the Netherlands. In addition to joint developments at a local level, OPPO is committed to implementing 5G products and services worldwide within the "5G Landing Project".
Harrison Chen, CEO of OPPO Netherlands: We look forward with great confidence to the development of the 5G Test program in collaboration with T-Mobile. Our users are at the forefront of all our activities and innovations and with this program we wish to identify where there are opportunities for improvement and how we can optimally serve our customers in the approaching 5G era.
The testing of 5G applications is now only possible at a number of 5G research locations. OPPO and T-Mobile have been working intensively together for some time on developments related to 5G. Last summer, the first successful 5G connection was established by T-Mobile with an OPPO Reno 5G smartphone. This test has been conducted in the 5G Field Lab at the T-Mobile Netherlands head office in The Hague.
Onno Rip, Director Consumer Sales & Terminals at T-Mobile Netherlands: At T-Mobile we have the ambition to offer the most innovative products in the field of 5G. OPPO is a global leader in the development of 5G and is an important partner in achieving our ambition. Our joint test program gives us the opportunity to talk to focus groups and thus improve future products.