Last week OPPO managed to surprise the tech world with two special concept products. Via Twitter, the smartphone manufacturer showed a futuristic "slide phone" as well as a "music link", both of which are created in collaboration with the Japanese design studio nendo. The so-called slide phone is a foldable device with three hinges and a stylus pen. Music link is a collection of devices, in which the True Wireless Stereo earbuds play a central role. It is a smartwatch, an AI speaker, a wired charger and a wireless charger, which all work together seamlessly.
It is not the first time that OPPO shows a concept smartphone, less than a month ago, the smartphone manufacturer unexpectedly demonstrated the Oppo X 2021 during INNO Day 2020 – an extendable smartphone with a rollable display.
LetsGoDigital has had the opportunity to interview Harrison Chen, General Manager of OPPO Benelux AED (The Benelux area includes The Netherlands, Belgium and Luxembourg. 'AED' stands for Authorized Exclusive Distributor). We wondered, among other things, what OPPO's goal is with these concept products and whether these futuristic devices will actually be brought to market. The following Q&A provides more insight into OPPO's thinking regarding these new concept devices and future IoT products.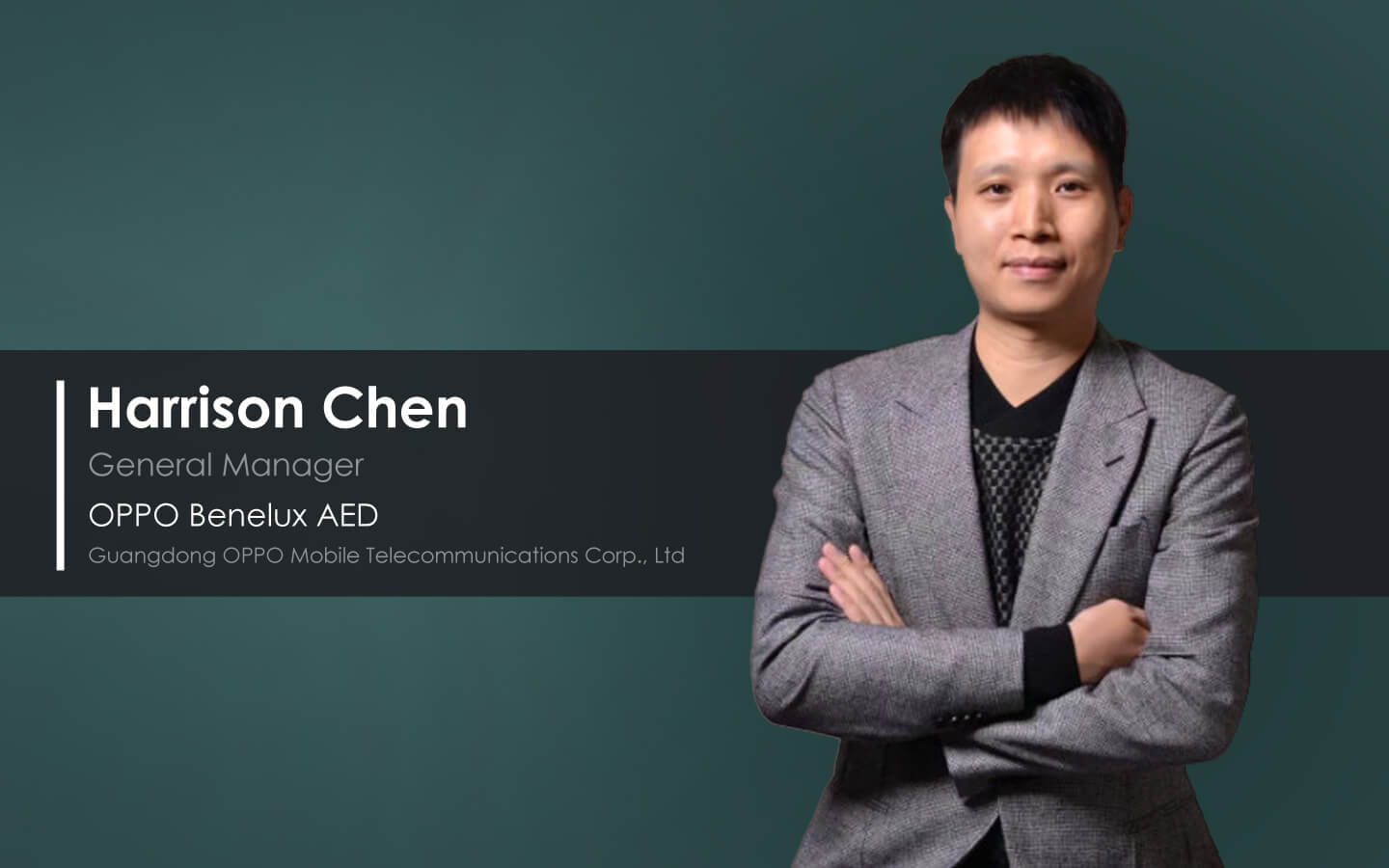 Question 1: Why did OPPO decide to collaborate with nendo?
Answer: "The cooperation between OPPO and nendo is based on a mutual appreciation for each other's brand and a shared vision of qualitative and innovative designs. OPPO believes that technology should be both innovative and comfortable for people to use. The Japanese design studio nendo and founder Sato Oki shares the vision to inspire users in everyday life in a fun and surprising way."
Question 2: Why did OPPO decide to collaborate on 'slide phone' and 'music link' rather than other concept designs?  What does OPPO try to express through these concept designs?
Answer: "Based on our shared vision for design philosophy, OPPO and nendo have joined forces to explore and investigate users' need for a smartphone with a larger screen and better portability, bringing forth the "slide-phone".
Besides, a seamless experience is one of the most important user needs in the Internet of Things (IoT) era. With this thought in mind, the "music link" was born to provide users with a seamless connecting and an extremely user-friendly operating experience. The integration of technology and human-centricity reflects OPPO's design philosophy."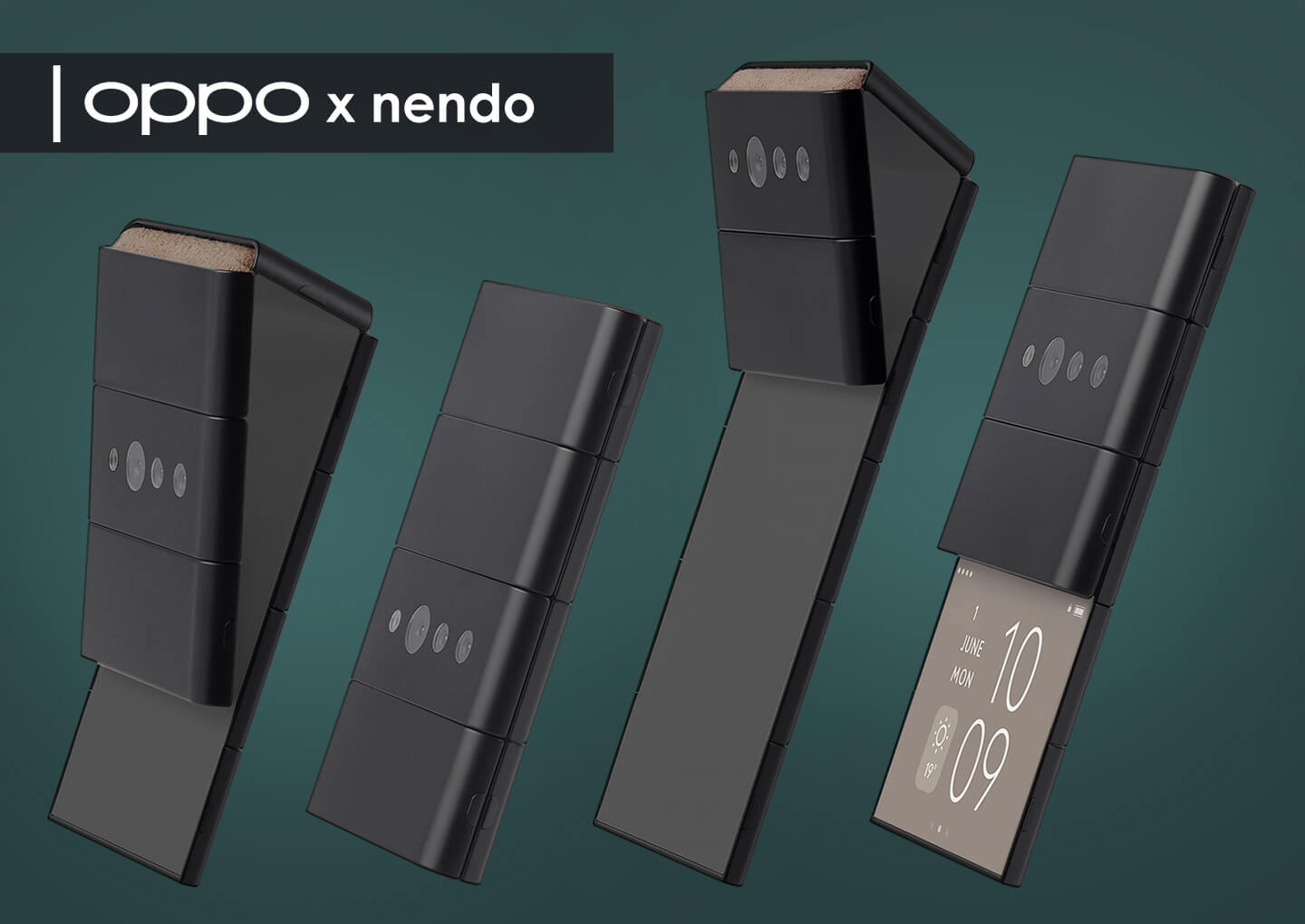 Question 3: What is OPPO's design philosophy?
Answer: "OPPO is always striving to provide more users with advanced technology with an aesthetic design. These concept designs are OPPO's latest exploration into more possibilities on the integrating of technology and aesthetics."
Question 4: Is there a commercial plan for the OPPO x nendo concept designs?
Answer: "OPPO uses technology to empower people to capture the beauty around them and to unleash their imagination of the future, thereby helping everyone to get the best out of life. Currently, these conceptual designs are intended to showcase OPPO's ideas about the integration of technology, in an aesthetic form that connects and enriches daily life. By the collaboration with nendo, OPPO hopes to inspire the team to provoke ideas for future product designs and the new user capabilities that comes with it."
Question 5: Are there any plans for OPPO and nendo to collaborate in designing commercial products?
Answer: "The cooperation between OPPO and nendo / Oki Sato has been very exciting and innovative and has made us think about future possibilities. We will keep you informed if there are any follow-up plans."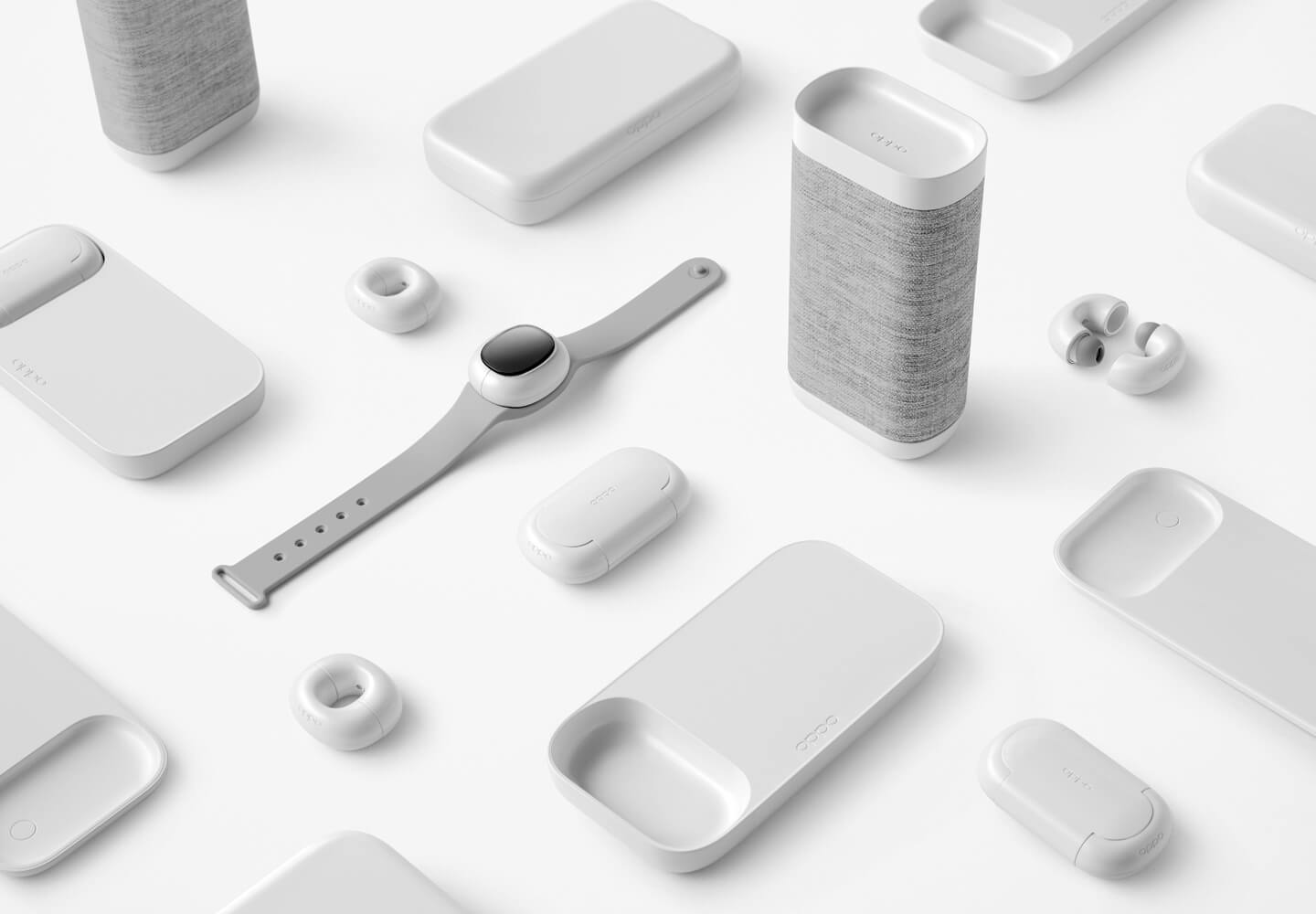 Question 6: There is an AI smart speaker included in 'music-link'. Does this mean OPPO will release an AI smart speaker?
Answer: "In addition to the OPPO Watch, Enco Free earbuds, 5G CPE and other products that have been released this year, OPPO is actively expanding its IoT product portfolio for the global market. More products will be introduced in the future. You will hear more about this next year. "
We thank mr. Chen for the time he has taken to answer our questions. Although we have unfortunately received no confirmation as to whether the OPPO x nendo will ever be released, it is clear that OPPO intends to continue to expand its product portfolio in the future with innovative products, where usage and design go hand in hand.
Last month, independent market agency International Data Corporation (IDC) announced that OPPO is the fastest growing smartphone manufacturer in Europe in 2020, with a year-on-year growth of more than 560%. We are therefore very curious about what OPPO will come up with in 2021. If we are to believe the rumors, the company will release its first foldable smartphone in the second half of 2021. However, details about this device are still scarce.
Below a YouTube video published by OPPO about the new music link.
The following YouTube video demonstrates the OPPO slide phone.