Back in October 2017 Facebook announced the Oculus Go stand-alone VR headset at the Oculus Connect 4 event. Back then, the company told the relatively cheap VR headset would be released in early 2018. Today the Facebook Developer Conference will take place in San Jose. At the F8 developer conference we also expect to hear more about the stand-alone headset and its shipping date.

Oculus Go at Amazon
Our friends over at I4U discovered the Oculus Go is up or pre-order at Amazon since this morning. Their handy inventory tracking app, called The Tracker, has alerted its users about the pre-order availability for the $199 Oculus Go stand-alone VR headset on Amazon.
Although it is possible to place a pre-order at Amazon, no shipping date is mentioned on the site. We expect Facebook to reveal the shipping date for the Oculus Go at the conference today.

Stand-alone VR headset
One of the most important advantages of a stand-alone headset is the ability for users to stay in motion. The stand-alone VR glasses can work on its own, no smartphone or PC is required. And also no cables. The Oculus Go is very cheap when you compare it to other VR headsets. Facebook kept the price low, to make the device available for mass-market.
Other standalone headsets, like the Lenovo Mirage Solo with Daydream, are twice as expensive. Users do get a more advanced tracking system for this. A 6DoF tracking system, instead of a 3DoF tracking system, which is similar to a mobile VR headset like the Gear VR. However, watching regular VR content is very well possible with the Oculus Go.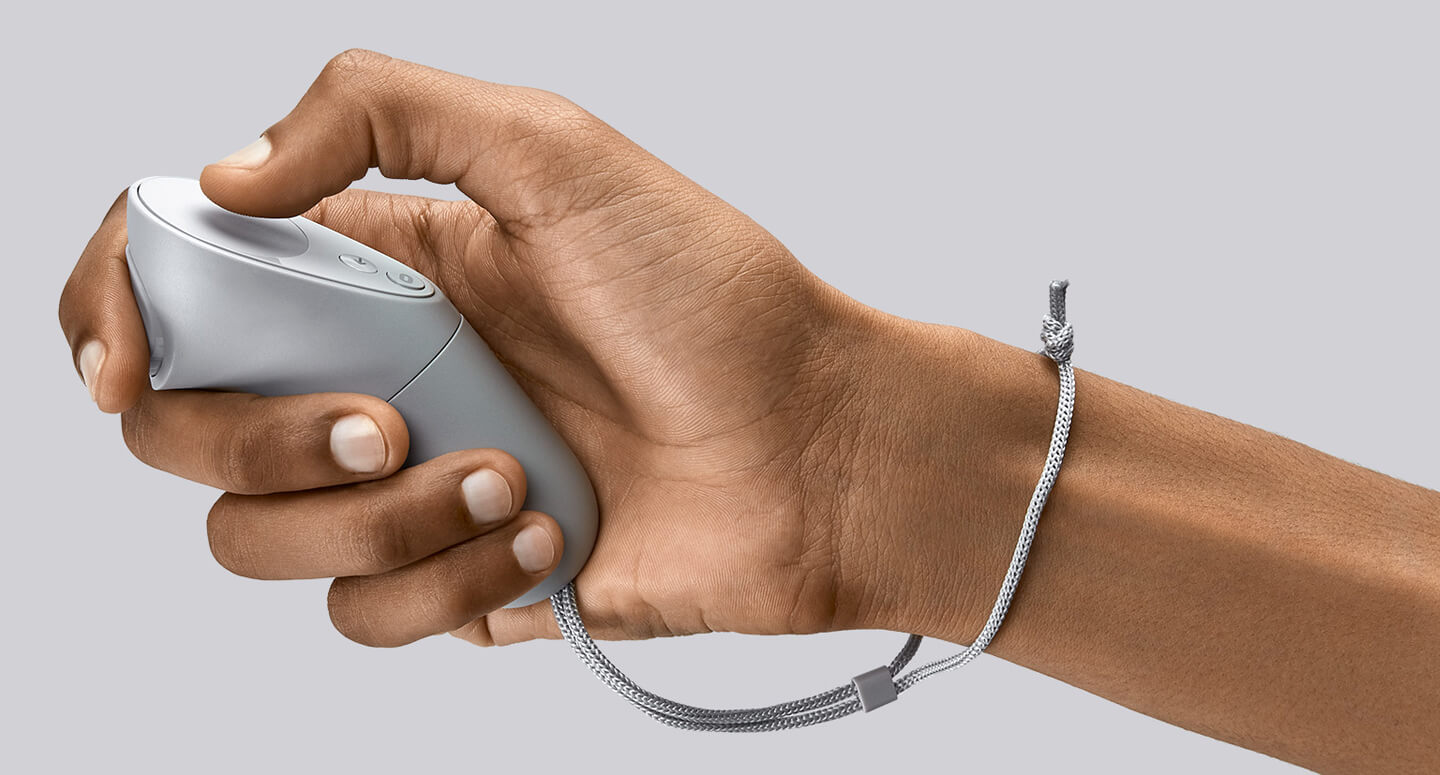 Oculus Go specs
The Oculus Go is the third headset from Oculus. It´s placed between the more advanced Oculus Rift tethered headset and the Samsung Gear VR mobile headset. It´s a light weighted and comfortable headset and fully adjustable. It can also be used with glasses.
The 3D visuals are combined with spatial audio for complete immersion. The Oculus Go is powered by a Snapdragon 821 processor and features a 2560x1440px resolution. The audio output is integrated into the headset. The Oculus Go stand-alone VR headset will be produced by the Chinese smartphone manufacturer Xiaomi.
Oculus Rift 2 VR glasses
Back in December 2017 we also reported about a patent for a Oculus VR headset with a cylindrically curved display. This will allow for a wider FOV, we may see this new technology for the first time in the Oculus Rift 2. This high-end headset is currently under development, the developers editions will likely be released later this year. It's also known as the Project Santa Cruz project.