Samsung will introduce its new Galaxy S9 series in early 2018. Much has already been published about these premium devices. Leaked photos have shown the design of the smartphones. And various other leaks tell us more about the specifications of the S9 and S9+. Yet there is still one piece missing, our colleagues from Mobiel Kopen know more.
Galaxy S9 Dual SIM
Dutch website Mobiel Kopen found the Galaxy S9 and the Galaxy S9+ in the database of the Chinese MIIT (Ministry of Industry and Information Technology) and on the website of FCCID.
The phone with model number SM-G9608 ('8' is likely for Taiwan) will feature Dual SIM support. In addition, the same goes for model numbers SM-G9600 (S9 in China) and the SM-G9650 (S9+ in China).
At the moment it is still unclear whether Samsung provides Dual SIM support for all S9 and S9+ models. It could vary per country. This year, Samsung also released a dual sim version for both the Galaxy S8 and S8+.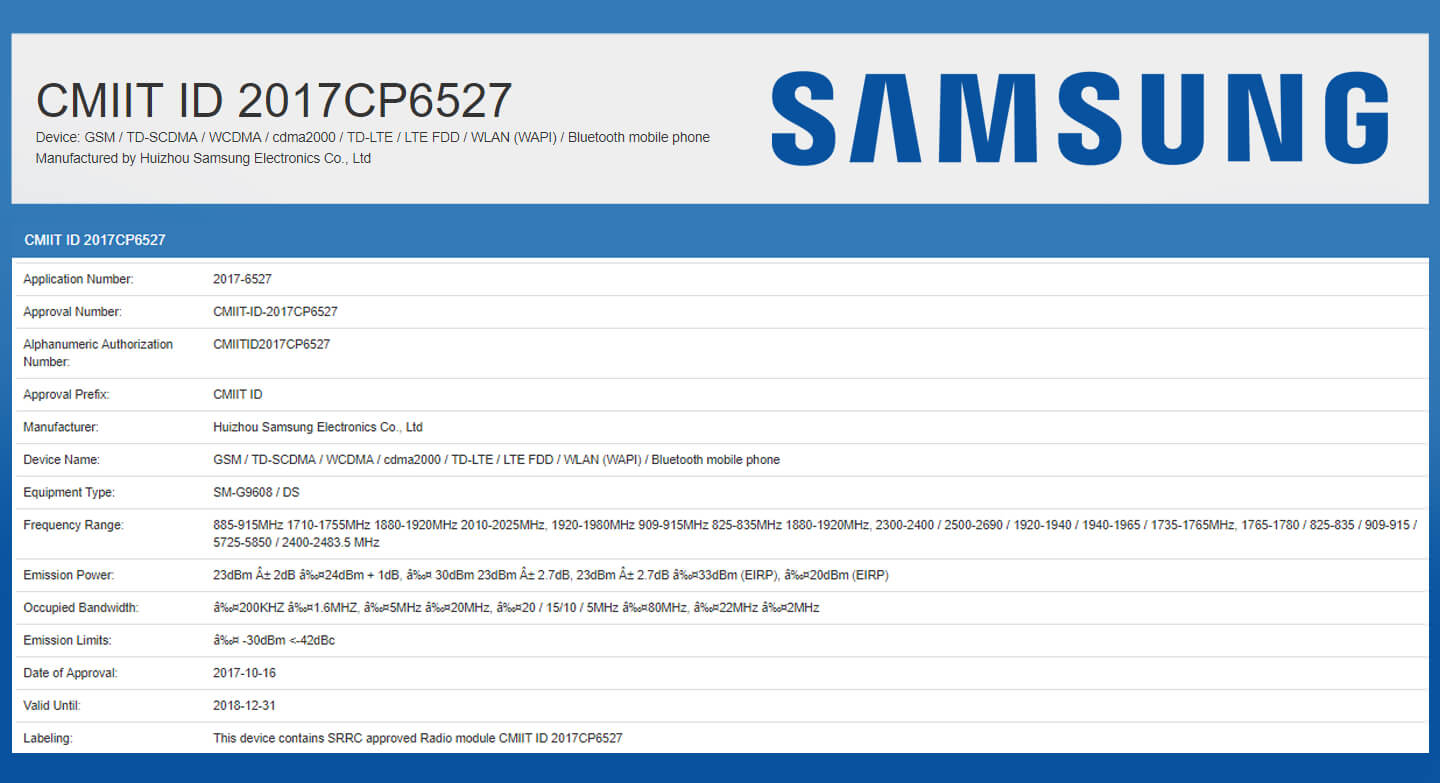 Galaxy S9 to feature VoLTE
Back in February we already reported the Galaxy S9 could very well feature Dual SIM Dual VoLTE technology, as the Qualcomm Snapdragon X20 LTE modem will be available from the beginning of 2018. The predecessor of this modem, the X16 is used by the Snapdragon 835 processor. The newly released Snapdragon 845 integrates the X20 modem.
VoLTE offers a better sound quality, the connection is faster and the network coverage while calling will be better. VoLTE is likely to develop at a rapid pace. In addition, Dual SIM is becoming increasingly popular for business purposes. After all, it is ideal if you can keep private and work completely separate.
In addition, we may very well see a new predictive text feature for the Galaxy S9. Samsung does not only want to assist in finding the right words while you are typing, they want to predict what your response will be to a received message.
Furthermore, some time ago Samsung  patented a new camera module for smartphones. To reduce lens flare Samsung wants to apply a broadband antireflection coating (BBAR) on at least one of the lens elements.
The Galaxy S9 dual sim listing can be seen here.