At the end of this month Samsung will reveal its Galaxy S9 smartphone series at MWC 2018. Along with the new devices the smartphone manufacturer will also launch a new range of accessories, including various covers. Many of them will be similar to the existing Galaxy covers, but Samsung will also release a new type of cover, the Galaxy S9 HyperKnit covers.

Samsung Galaxy S9 Hyperknit covers
Our friends over at Mobiel Kopen found some very interesting images on the internet, showing the design of this new clickable case. The images comes from a Romanian retailer site. The HyperKnit case for the S9 starts shipping tomorrow and is listed at €29,90 in the color grey. In addition, the cover is likely to become available in red as well.
The cutouts are in the same place as we have seen with previously leaked cases. It confirms the fingerprint sensor will indeed be placed below the camera, instead of next to it.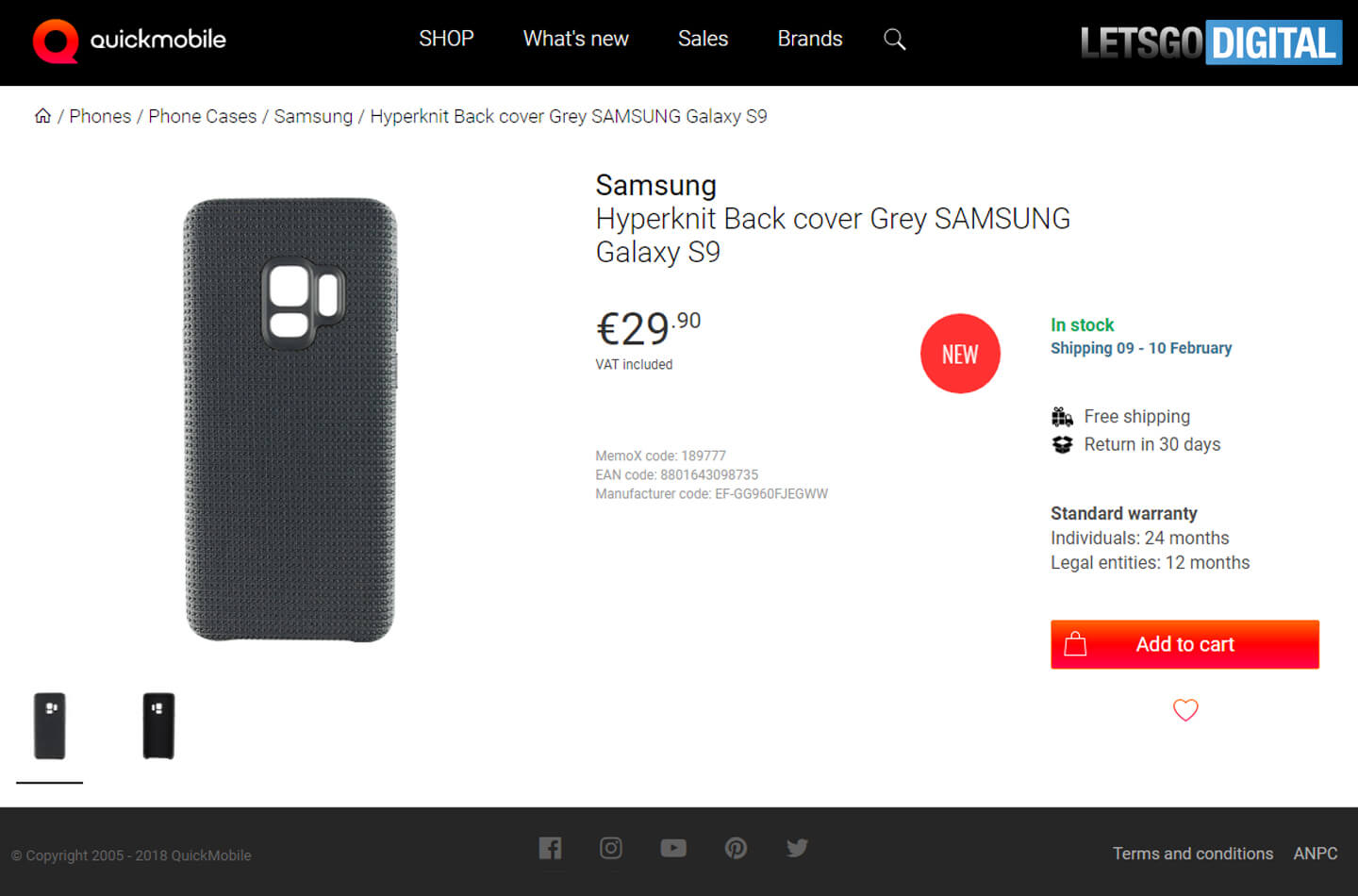 Other official Galaxy S9 covers
The Hyperknit Cover is not the only Galaxy S9 accessory that is listed by the retailer. Other official Samsung covers for the Galaxy S9 include a black Back Cover (€34,90) and a black and blue Silicon Cover (€29,90). The Silicon cover is available for both the S9 and the S9+. The images show once again the difference between the camera setup of both devices. The S9+ will feature a Dual Camera, just like the Note8. While the S9 comes with a single camera.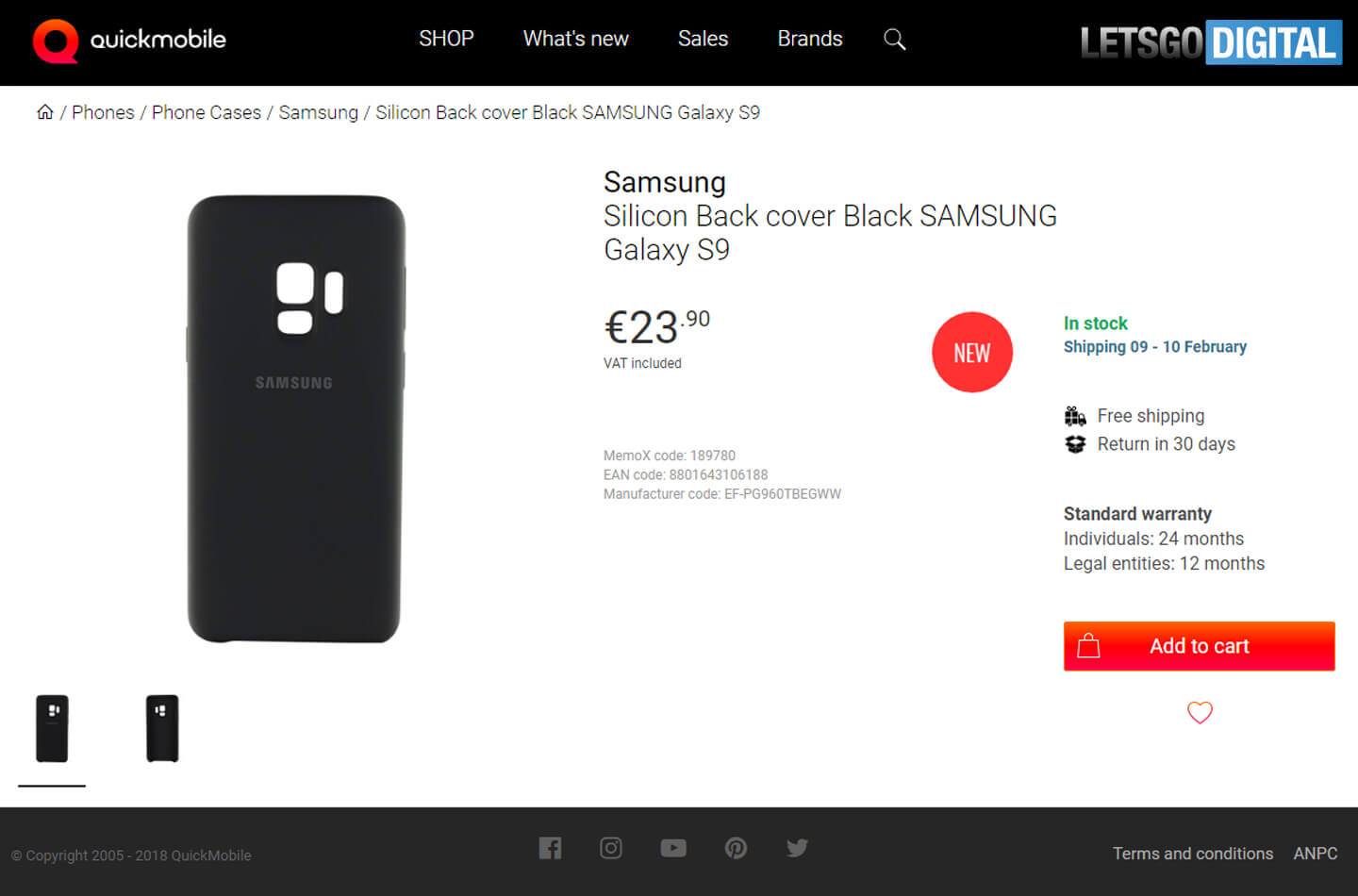 Samsung Galaxy S9 smartphone introduction
The Samsung Galaxy S9 series will be unveiled and showcased at the Mobile World Congress in Spain from February 26 – March 1, 2018. The smartphones are expected to start shipping on March 16, 2018.