With the introduction of a new S-series smartphones, Samsung also introduces a series of new wallpapers and ringtones, to give the new line-up its own character. Some time ago, the official Galaxy S21 wallpapers already appeared online. Now the default ringtone is also available. No doubt Samsung-users will know the "Over the Horizon" ringtone. The melody is adjusted every year, the same counts for the S21 line-up.
The calming tune, which will appear as the default ringtone on all three Samsung Galaxy S21 smartphones, can now be heard on YouTube. After it appeared on a Korean forum and was picked up by the Korean Twitterer Tron.
Samsung Over the Horizon 2021
Every smartphone manufacturer makes its own ringtone. Since the Galaxy S2, Samsung has been using the "Over The Horizon" ringtone. While the song title has remained the same every year, the beat has changed every time – with pretty big differences over the years.
From rock to new age to fusion jazz, every year Samsung keeps up with the trend of the moment. This year the company chose a quiet piano melody, which increases in tempo as the song continues. During the 10th anniversary of the Galaxy S series, Samsung made a great overview of all the Over The Horizon ringtones – here you can listen to all the old variants.
The jingle can be used as a ringtone, but also as a sound to turn the device on and off or as a notification signal for incoming messages. When you turn on a Samsung Galaxy smartphone for the first time, "Over The Horizon" will be listed in your music library by default.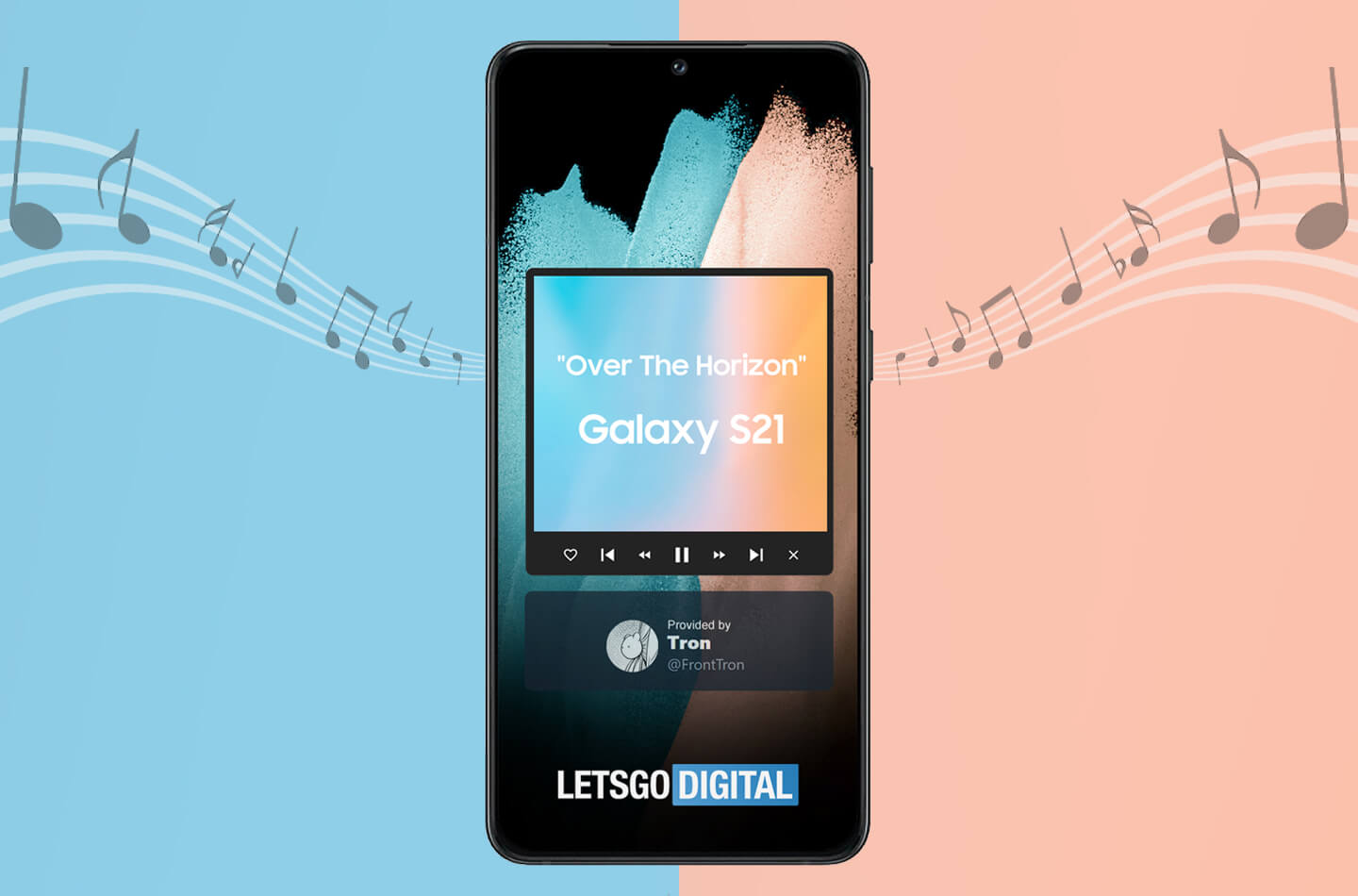 On January 14, 2021, Samsung will announce the Galaxy S21, the S21 Plus and the S21 Ultra during the virtual Samsung Unpacked 2021 event. The high-end smartphone models go into presale the day after. It is expected that Samsung will also put together several interesting bundles – such as the Samsung Galaxy S21 Ultra with a choice of a free S Pen and case or the new Galaxy Buds Pro wireless earbuds.
The pre-order period lasts two weeks, on Friday January 29 the three new models will most likely be officially released. At that time, the preorder orders will also be delivered.