The Samsung Galaxy S10 is expected to arrive early 2019. Although this phone will have more unique features, it seems to be the first Samsung smartphone with an in-screen fingerprint scanner. As reported on our Dutch edition this morning, Samsung has filed a patent which may indicate how the fingerprint sensor of the Galaxy S10 will work.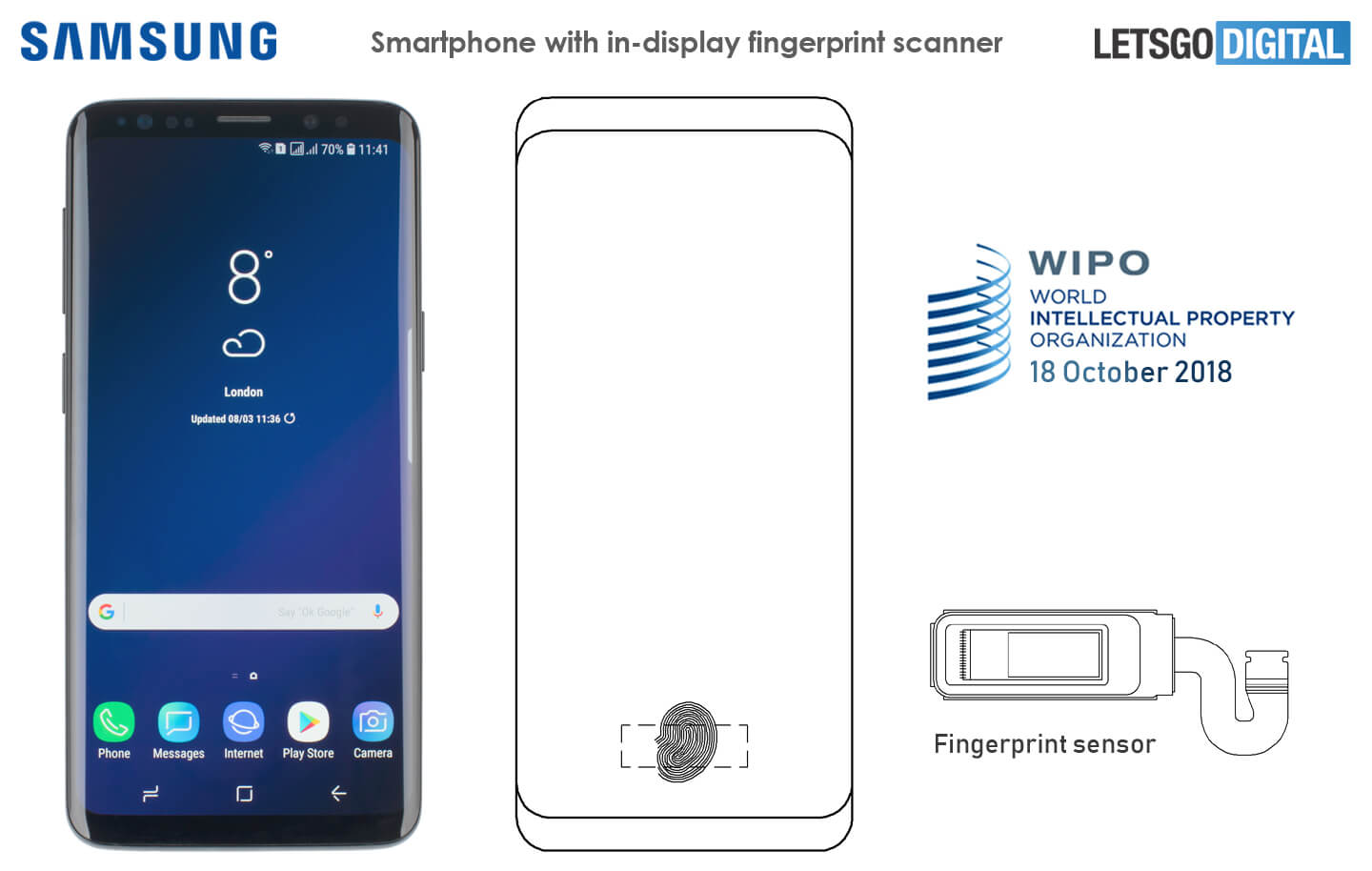 It has long been assumed that Samsung will use the Ultrasonic fingerprint scanner from Qualcomm for its next flagship device, the Galaxy S10. In addition, later in 2019 two other Galaxy smartphones with an ultrasonic in-display fingerprint scanner will follow, as reported by the generally reliable analyst Ming-Chi Kuo halfway through this year.
However, lately the Korean manufacturer is increasingly applying for patents for an in-display fingerprint scanner. Did Samsung decide to develop an in-display sensor themselves?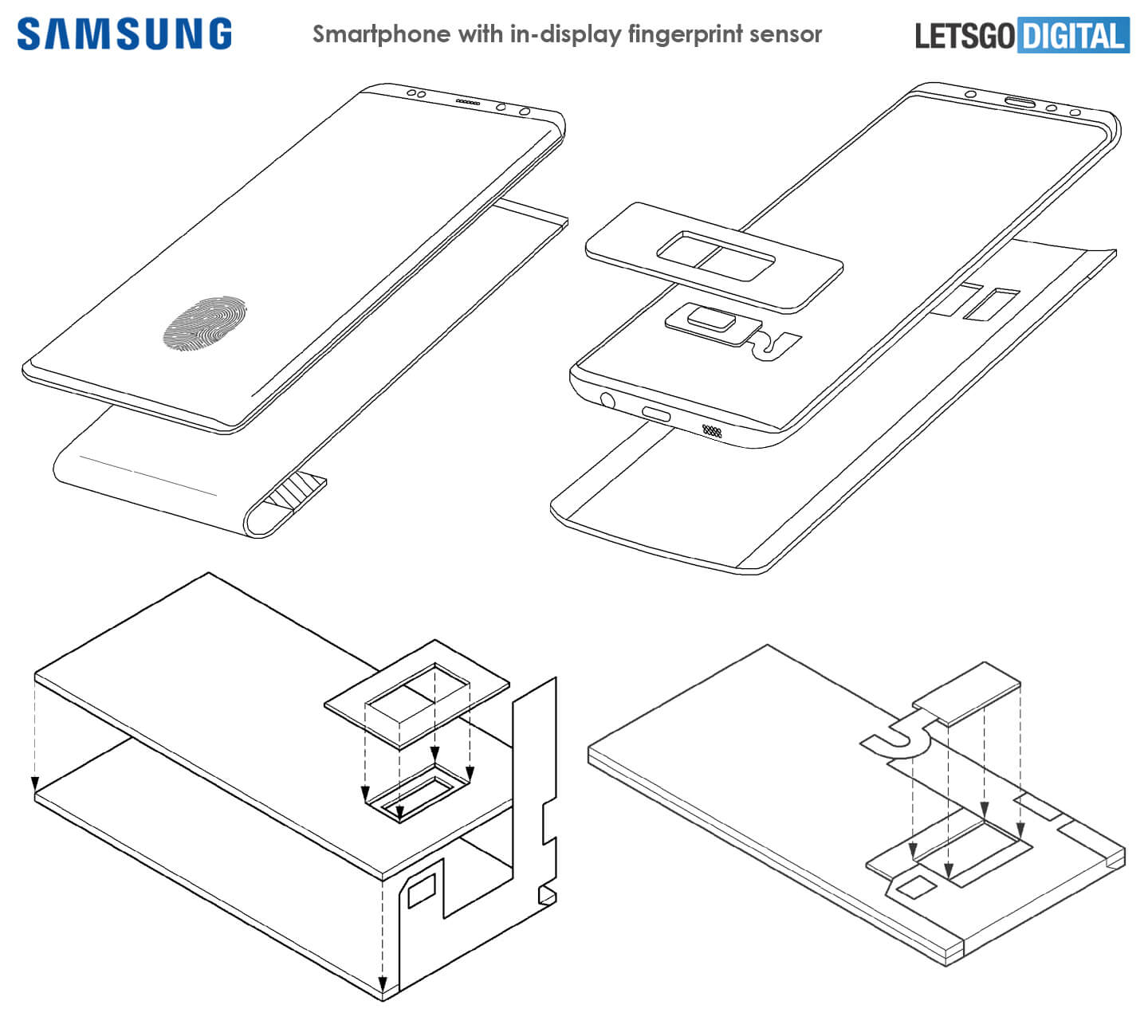 Samsung smartphone with optical in-display fingerprint scanner
Samsung Electronics has filed a patent with WIPO for a 'Biometric sensor and device including the same'. The patent was filed in April this year and was published on October 18, 2018. It describes the use of an optical in-screen fingerprint scanner.
When using an optical sensor it is necessary to maintain a constant distance between the sensor and the display. Due to external shocks and aging of the device, the distance between the display and the sensor may vary, and therefore the performance of the sensor may be degraded. To prevent this, the fingerprint scanner is disposed on the printed circuit board, in which an opening is formed for the sensor. In this way, the fingerprint sensor can be placed at a safe distance from the display.
The fact that more and more patents are being requested by Samsung regarding an in-display fingerprint scanner seems to indicate that the Korean manufacturer is looking for a way to develop such a sensor themselves, instead of buying one from a third party. Remarkably all of these patents have described an optical sensor, instead of an ultrasonic sensor. This is the same type of sensor as developed by Goodix, which is currently being used by Huawei, Vivo, Oppo and Xiaomi.
An ultrasonic sensor has a few advantages, theoretically the entire display could be used as a fingerprint scanner and an ultrasonic sensor works better when the display is wet or dirty. However, ultrasonic sensors are more susceptible to temperature fluctuations and wind. Also, an optical sensor is faster and more accurate. Could this be the reason for Samsung to incorporate an optical sensor after all?
You can read the original patent from Samsung Electronics here.