In less than two weeks from now Samsung will launch a new series of smartphones, among them will be the high-end Galaxy S9 and S9 Plus devices. But the smartphone portfolio of the Korean manufacturer is much bigger than just the S-series.

Samsung SM-G495 and the SM-G490
Today two unknown Samsung smartphones received Bluetooth certification, as first spotted by Dutch website Mobiel Kopen. The Bluetooth listings show two different model numbers, the SM-G495U and the SM-G490F.
So far, these model numbers have not yet appeared on the internet. The U means it's an unlocked model, while the F stands for an international model. Both smartphones will offer Bluetooth 5.0 support. The SM-G495 will also be available with Dual SIM support.
In addition, Mobiel Kopen also found the HTML5Test documents. This benchmark test reveals both models will offer a 18.5:9 aspect ratio. The screen size noted is 846×412 pixels. Although this obviously isn't the maximum resolution, it does indicate both smartphones get a modern design with small bezels and a 18.5:9 aspect ratio. Furthermore, both the Samsung SM-G495 and the SM-G490 will run on Android 8.0 Oreo.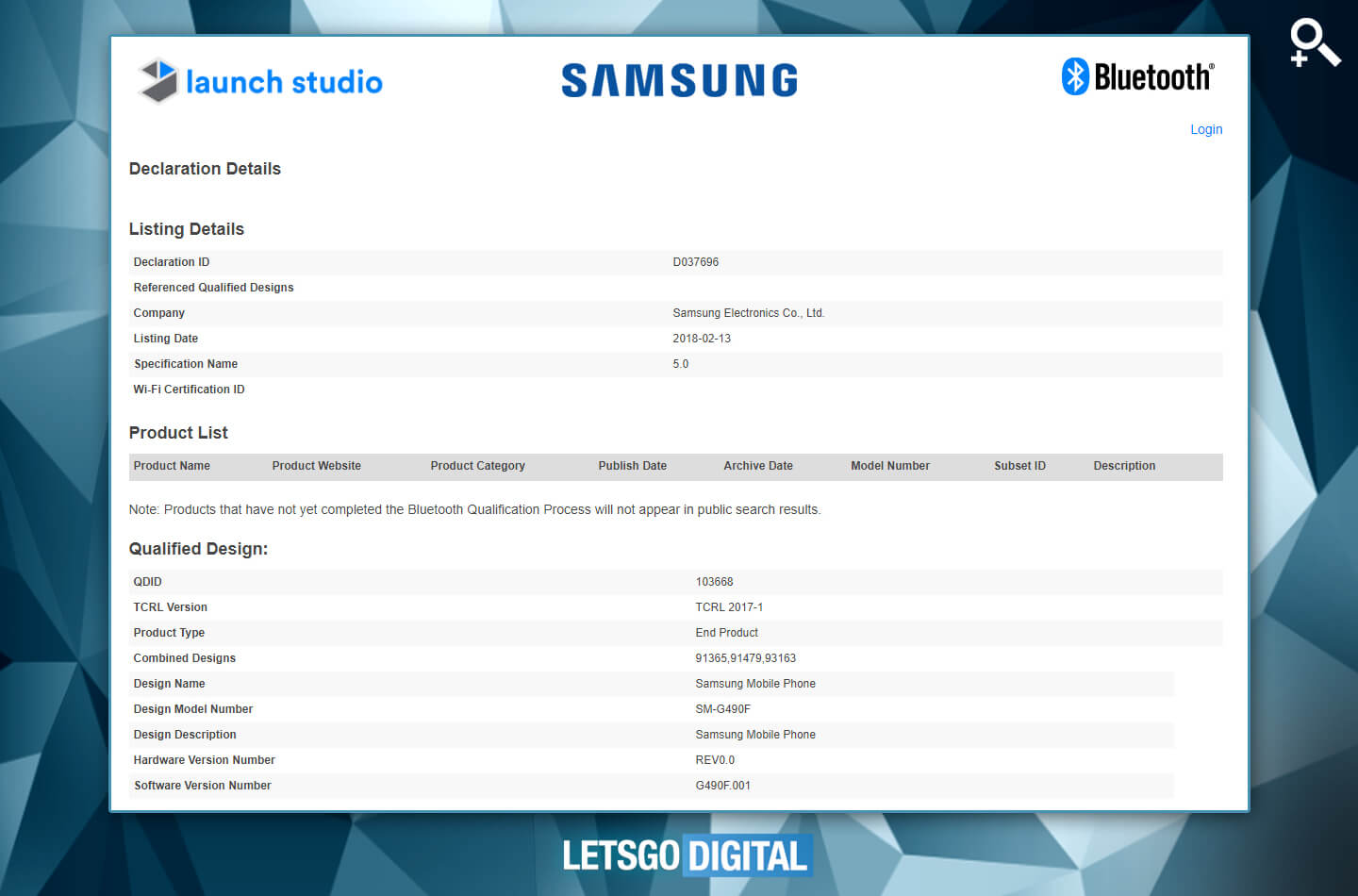 New Samsung phones in 2018
For those who don't know yet, the Galaxy S9 has model number SM-G960. While the model number of the Galaxy S9+ will be SM-G960. It therefore doesn't seem very likely that these newly found model numbers correspond with these high-end devices. In the past however, Samsung has changed their model number just for the Bluetooth certification, so we might even be looking at the S9 and S9 Plus (these smartphones have not yet received a Bluetooth certification). On the other hand, it could also be a new mid range smartphone.
So far, these model numbers only received a Bluetooth certification. A release at MWC 2018 might be a bit too early for these new Samsung smartphones, unless it truly are the S9 and S9+ of course. In any case, two new models are coming!
The Bluetooth listings can be seen here and here.