The Russian luxury accessories brand Caviar just released a new iPhone 12 Pro Limited Edition series called 'Warrior', dedicated to the Roman era. Caviar is known for decorating high-end Apple and Samsung smartphones with the most luxury materials. The new Warrior Series consists of 6 different models, with prices vary from $5,500 up to $ 46,460 USD for the top model. This unique device is decorated with a piece of Roman legionary's original spear from the Emperor Constantine the Great era.
Each Warrior collection model is dedicated to legendary warriors of different nations and times, including Vikings, Samurai, Assassins, Zulfiqar – famous sword of the prophet and the ancient Roman emperor as well.
Caviar used rare, most durable and precious materials, including titanium, gold, colored marble, rubies, wolf fur, Damascus steel. The brand designers have chosen the sword image, driving into the enemy's armor, as the main leitmotif.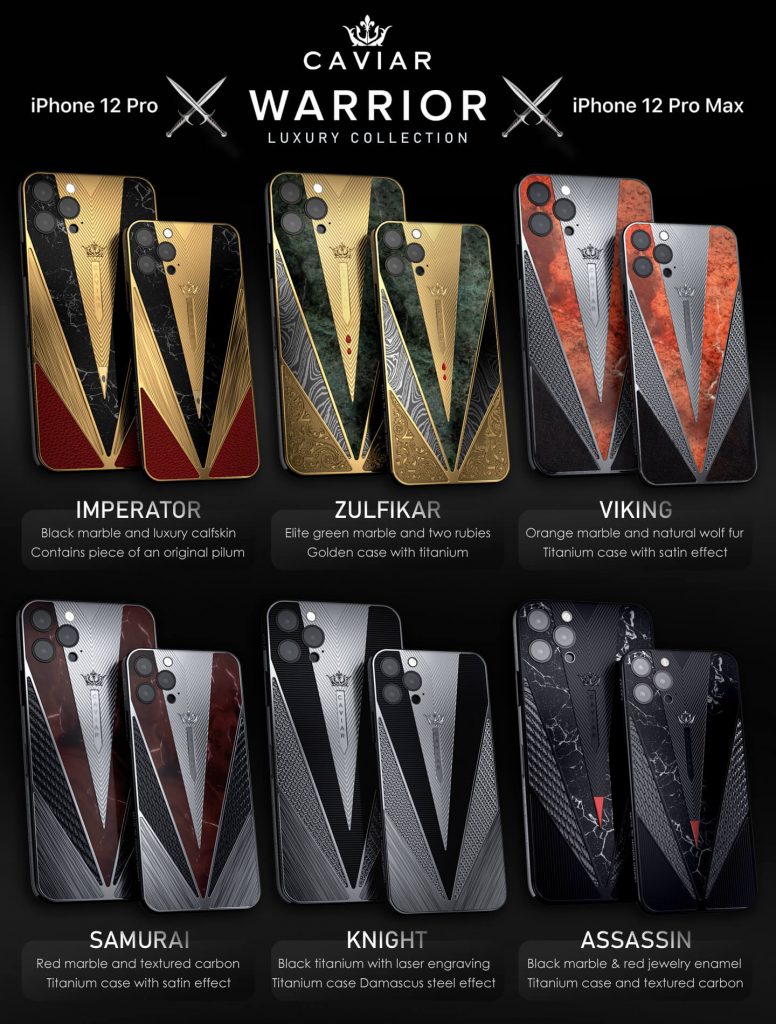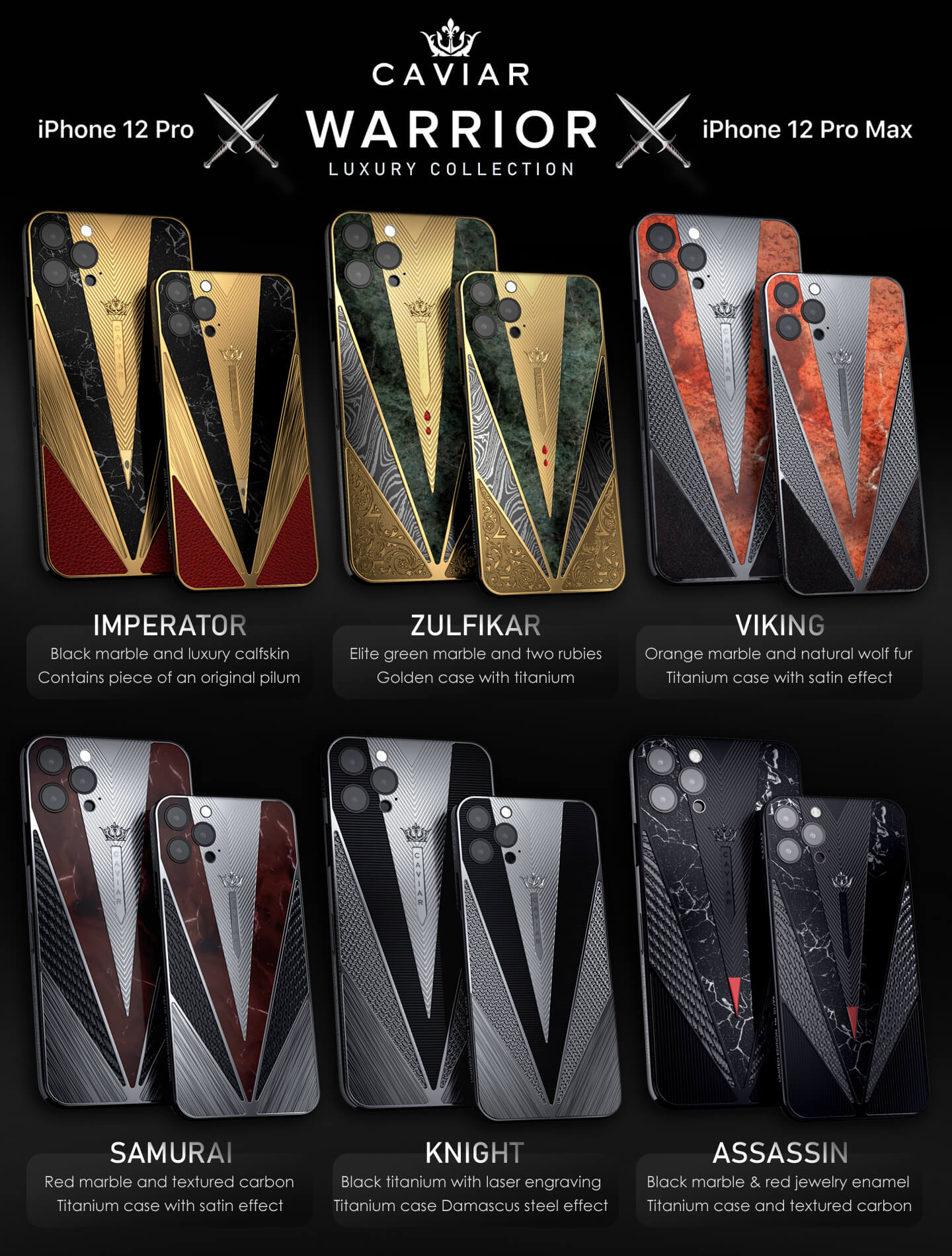 iPhone 12 Pro Warrior collection from Caviar
The Imperator is the most expensive model within the new Warrior line-up. The back of the iPhone 12 Pro is decorated with gold with the centerpiece being an original pilum one, the main weapon of the Roman army during the reign of Emperor Constantine the Great. It's a real artifact, belonging to one of the emperor's subjects and dating back to 325!
Two pear-shaped rubies of high transparency, imitating drops of blood, will be the main decorative element of the Zulfikar model, while the titanium Viking case will be decorated with wolf fur as a reminder of these wild ancient warriors' armor.
The Assassin model will have mesmerizing black color, reminiscent of the dark nights, where these quiet warriors sneak in the shadows. The sword imitation with the blood drop on the tip, made of red jewelry enamel and inserts of reliable durable titanium immerse us in the cruel era of the Middle Ages, the time of fearless heroes.
The phone lining in the box of each iPhone 12 Pro Warrior collection phone is made of bright crimson velvet, imitating the flowing blood from a pierced sword.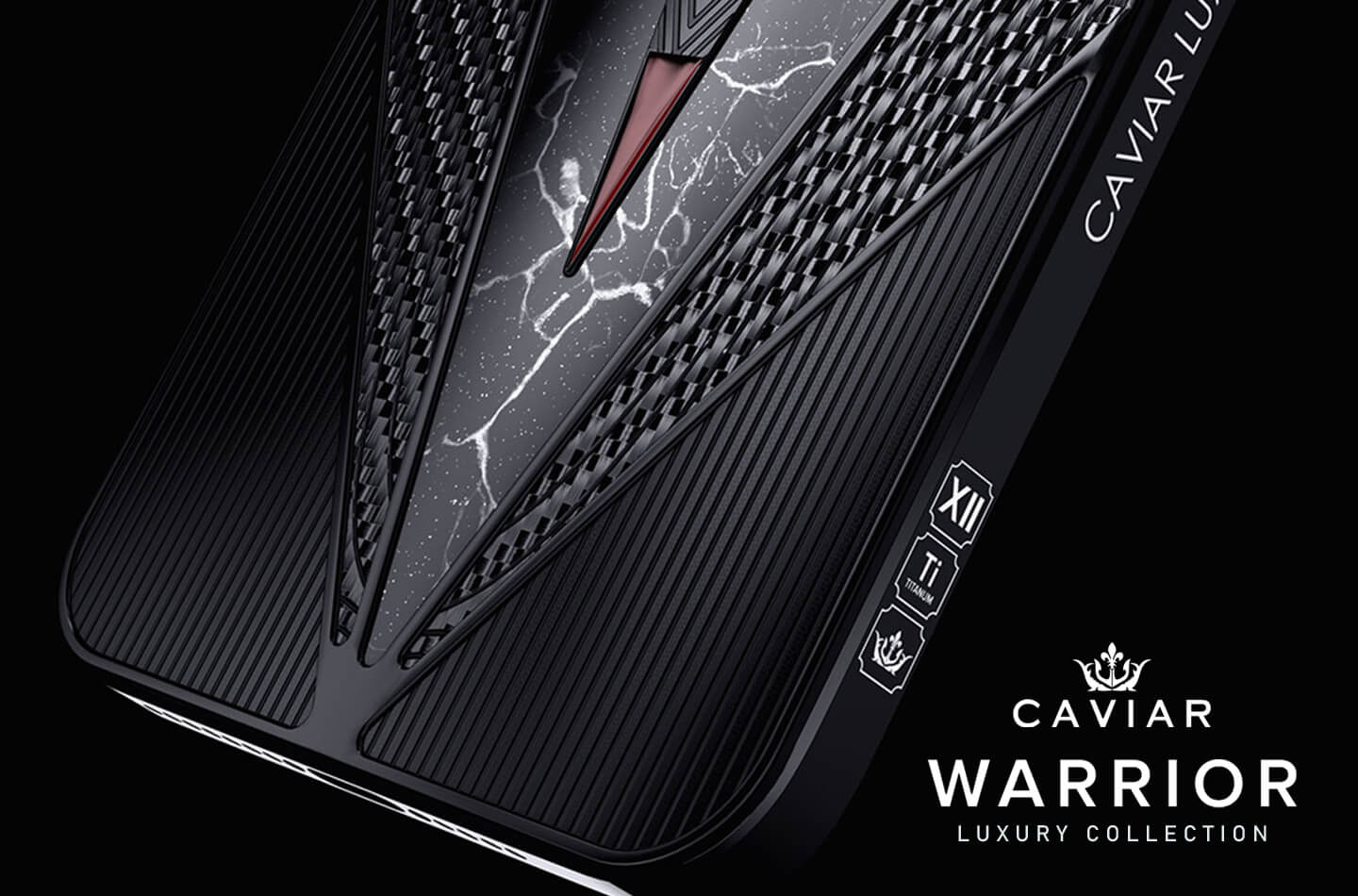 Prices of these exclusive smartphones
The Warrior Imperator is the most expensive model with a starting price of $46,460 USD for the iPhone 12 Pro 128GB. Prices for the iPhone 12 Pro Max start at $47,000 USD (128GB). Only 7 pieces will be produced of this unique smartphone with a choice of three memory variants: 128GB, 256GB or 512GB.
The Warrior Zulfikar limited edition consists of 19 copies and costs $29,690 for the iPhone 12 Pro and $30,230 for the iPhone 12 Pro Max. In addition, Caviar will produce 99 pieces of the Viking, Samurai, Knight and Assasin models – all have a starting price of $ 5,490 USD.