The Russian brand Caviar has developed a new luxurious iPhone 11 Pro Limited Edition, called the Gold & Silver Cyperphone. This unique smartphone is made of pure silver and 750-content gold. For those of you who are familiar with Caviar, it's an updated version of the iPhone 11 Pro Tesla Truck Edition released beginning of this year. That model was presented in an armed titanium body and equipped with a screen protection system that transforms into a smartphone stand.
The Caviar iPhone 11 Pro Gold & Silver Cyberphone is a true jewelry, made of pure silver on the basis of the titanium cyberphone design. The range of decorative elements and functional buttons is made of pure 750-content gold.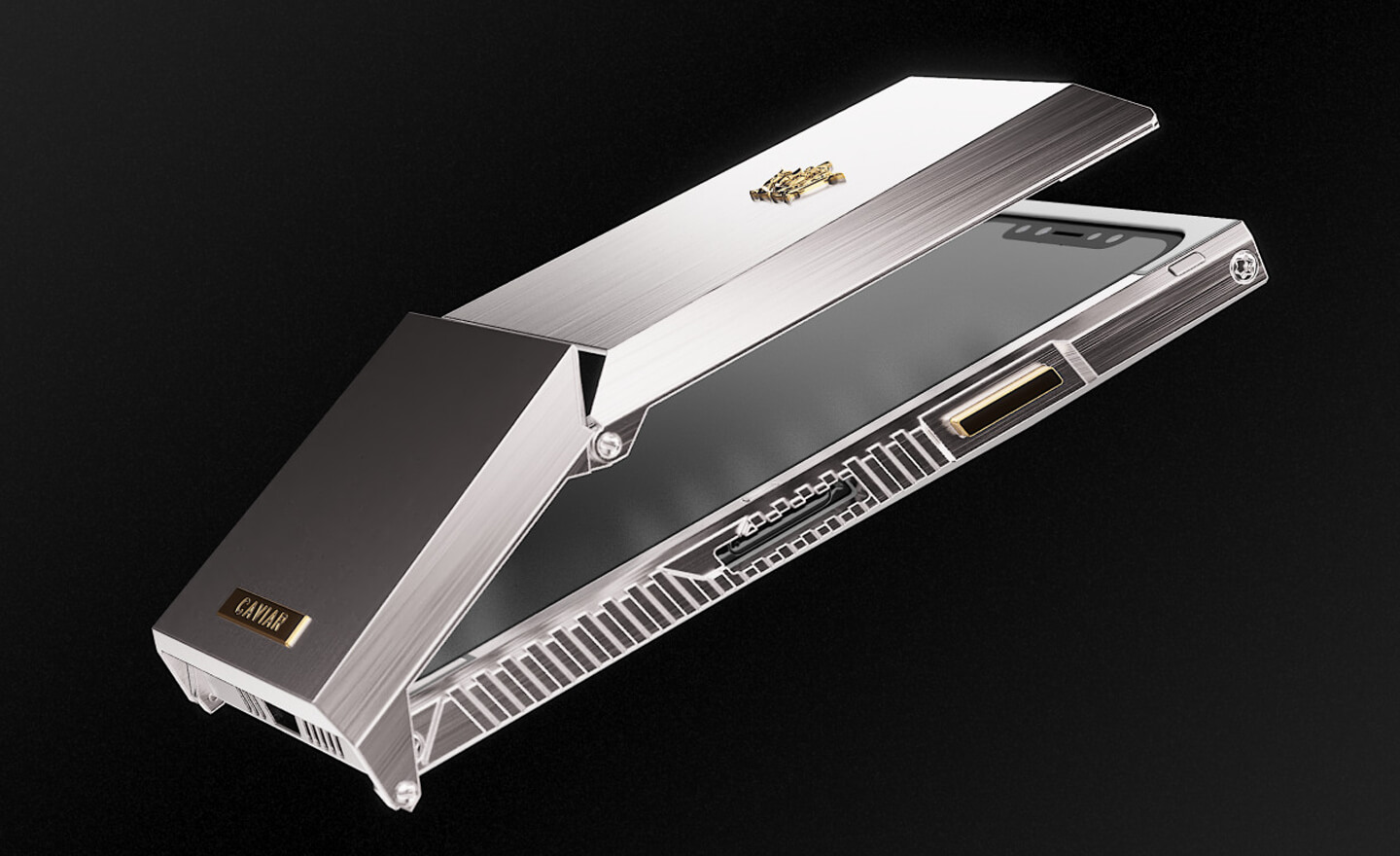 This precious smartphone is equipped with firm body protection and a protective element that ensures full screen protection from mechanical damages. The Gold & Silver Cyberphone edition is a sample of 'smart luxury', which present a synthesis of practicality and exclusiveness.
A Caviar spokesmen says: The creation of a firm titanium body for this relatively fragile smartphone was the first step in the creation of the perfect Cyberphone, from our point of view. After having technical and user tests, we went to the next stage and created a cyberphone in a jewelry body. Now, it's not just a firm smartphone, but a precious exclusive.
This iPhone 11 Pro limited edition smartphone from Caviar comes at a price of $19,900 USD for the 256GB model. The price of the 512GB version is set at $20,680. The Titanium version that was released early 2020 is also still on sale for a starting price of $6,910 USD.