Since its launch in August, Samsung's CHG90 – the world's largest gaming monitor – has emerged as an industry innovator and pioneer. With an eye-catching yet practical design, exceptional image quality and flexible multi-program presentation capabilities, Samsung's CHG90 continues to raise the bar for HDR gaming monitors.

Samsung QLED gaming monitor
The monitor's leadership position recently received further validation from the Video Electronics Standards Association (VESA), who, following a rigorous testing procedure, confirmed that the CHG90 (along with the Samsung CHG70) exemplifies its Display-HDR 600 performance standards and is the industry's first display to be certified as Display-HDR compliant.
Up until recently, there had been no standard specification for the HDR performance of Personal Computer monitors and laptop computer displays. But earlier this year, VESA, an international non-profit that sets and supports industry-wide interface standards for displays, established the Display-HDR standard.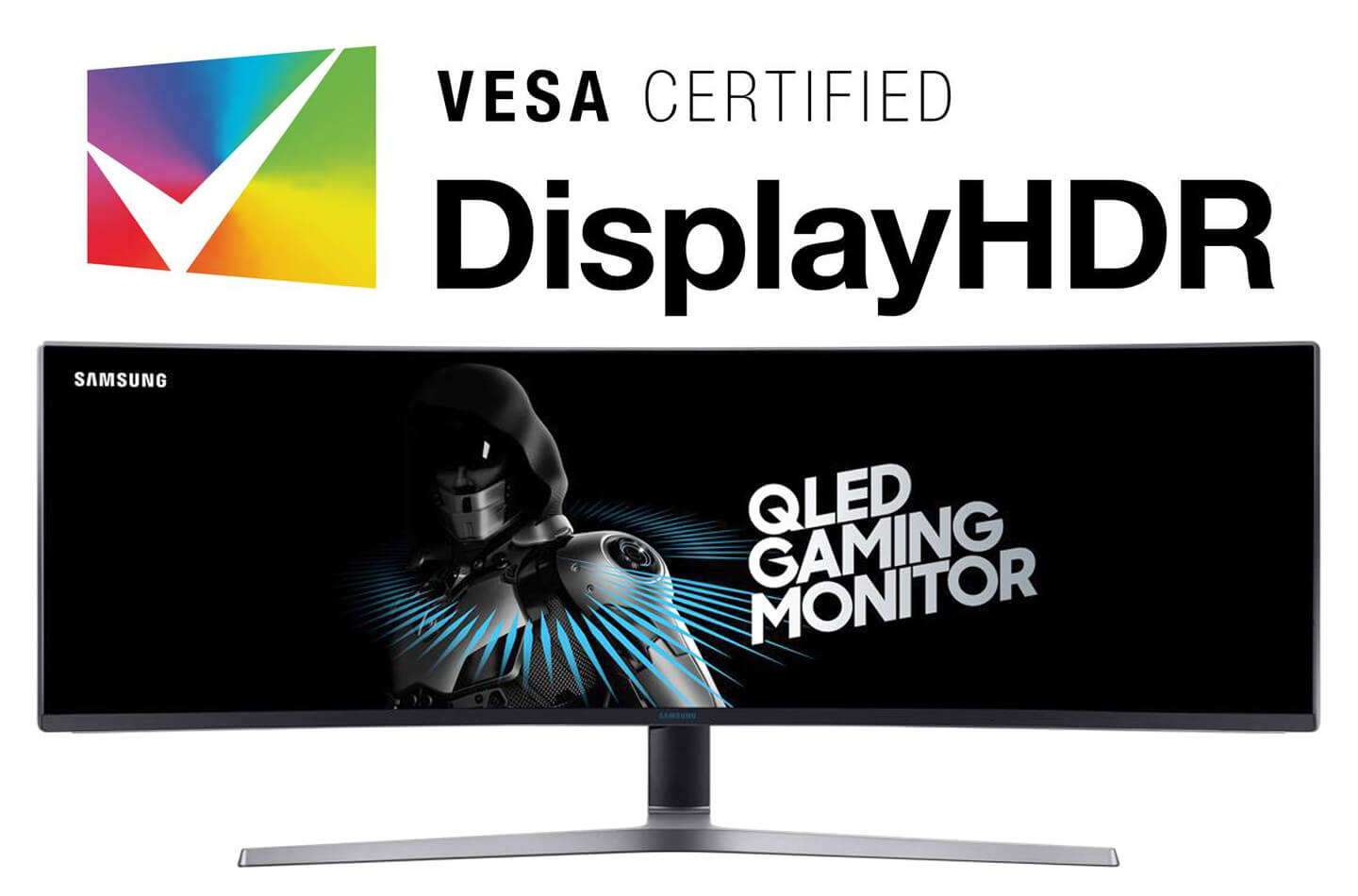 Display-HDR certification
The fully open standard specifies HDR quality, including luminance, color gamut, bit depth and rise time. It consists of three levels (Display-HDR 400, 600, 1000); specifically, the Display-HDR 600 tier indicates that HDR content can be enjoyed in bright indoor lighting conditions.
When granting Display-HDR 600 certification to the Samsung CHG90, VESA cited the monitor's use of HDR to elevate contrast ratio (3,000:1), color accuracy and overall presentation vibrancy as an industry standard-setter.
The certification further validates the CHG90's ability to provide the optimal gaming and entertainment viewing environment, but is just the latest in a series of recent accolades for the monitor.
Several international publications have commemorated the display's performance and presentation. Among them; TechRadar's Five-Star review, which describes the QLED CHG90 monitor as 'one of the most functionally distinct and visually impressive monitors' ever tested.
In addition, a CES 2018 Innovation Award for its outstanding design and engineering, immersive presentation and gamer-friendly features.